NEW YORK -- Three retired New York firefighters died within hours of one another earlier this week, succumbing to cancers related to their relief work after the Sept. 11 attack.
Daniel Heglund, 58, who had bone cancer; Robert Leaver, 56, who had leukemia; and Lt. Howard Bischoff, 58, who had colon cancer, died on Monday. Leaver and Bischoff grew up in Brooklyn together and considered themselves lifelong best friends, and Heglund was one day shy of his 59th birthday.
"Losing three firefighters on the same day to WTC-related illnesses is a painful reminder that, 13 years later, we continue to pay a terrible price for the Department's heroic efforts on September 11th," New York City Fire Commissioner Daniel A. Nigro said in a statement Thursday.
In the years following the tragedy, a total of 92 9/11 first responders have died due to medical conditions sustained from their exposure to toxins at ground zero. Hundreds of others have been diagnosed with terminal illnesses. According to the FDNY, 99 percent of firefighters who took part in cleanup efforts have reported respiratory problems.
Monday's deaths brought renewed attention to the Zadroga Act, a law requiring the government to cover the medical expenses of 9/11 rescue workers that's set to expire over the next two years. Last week, a coalition of lawmakers from across the country introduced a measure that would extend the bill for 25 more years.
"Our country has a moral responsibility to continue to stand by these men and women and their families over the coming decades as these illnesses continue to manifest themselves," Sen. Kristen Gillibrand (D-N.Y.), who cosigned the legislation, said in a statement following Heglund, Leaver and Bischoff's deaths. "My heart is with the families and friends of these three heroic men."
Earlier this month, The Huffington Post told the story of Jimmy Martinez, a 24-year veteran of the FDNY who now suffers from blood cancer. Martinez described the scene at ground zero as a "cocktail of chemicals."
"It was very windy that day, debris and dust flying all over," Martinez said, adding that in his fire house alone, five men have been diagnosed with cancer over the past few years.
Still, Martinez maintains that he and his colleagues don't want to be portrayed as victims. "Every firefighter on the job would say if they had to do it all over again, they would," he said. "That's the way it goes."
Leaver's widow, Rosaria Leaver, expressed similar sentiments to the New York Daily News. "He liked helping people, having a purpose," she said. "Even after he was first diagnosed with leukemia in 2003, he never wanted to be called a 9/11 victim. He would say, 'The innocent people in the towers were the victims.'"
Martinez is currently searching for a donor match in order to undergo a potentially life-saving bone marrow transplant. Learn more about becoming a donor here.
Before You Go
New York Commemorates 13th Anniversary Of September 11th Attacks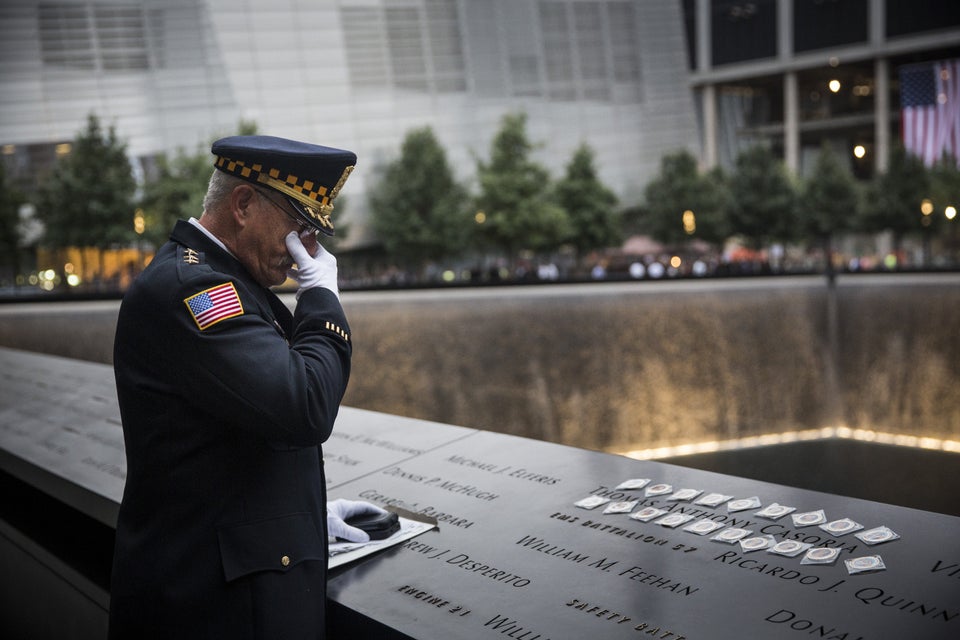 Andrew Burton via Getty Images
New York Commemorates 13th Anniversary Of September 11th Attacks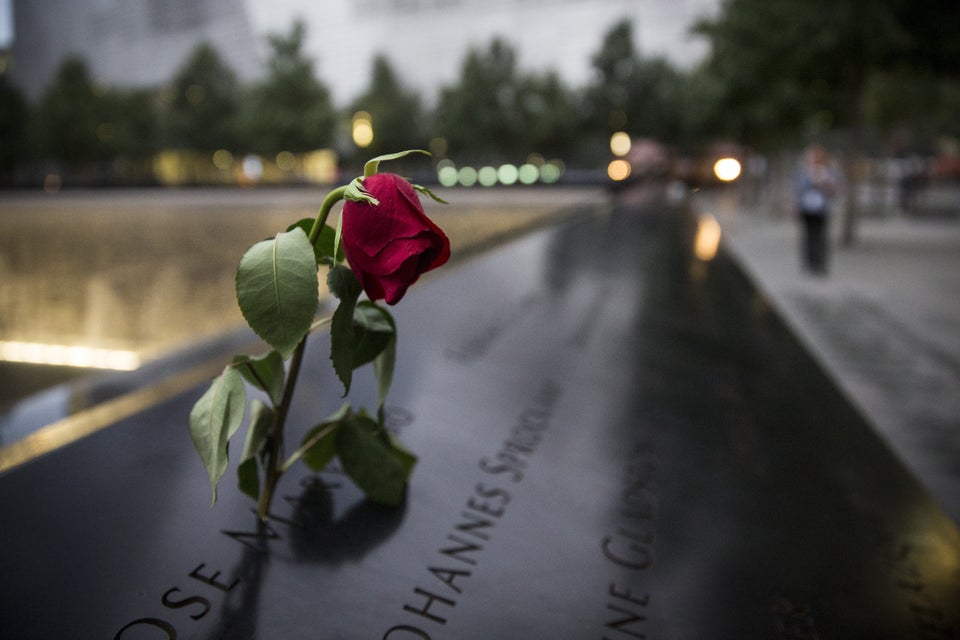 Andrew Burton via Getty Images
Popular in the Community