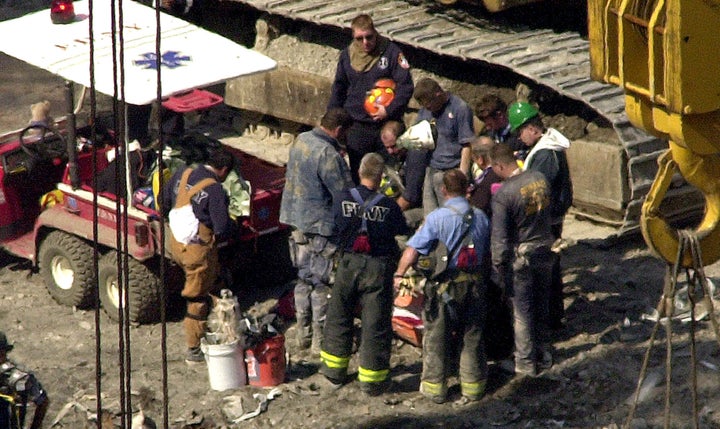 Not many people talk about Sept. 10, 2001. It was the day before we knew anything about four hijacked planes headed for the Northeast, before passengers took their shoes off in the airport security line, before a fall morning redefined our sense of normalcy.
Ten years later, the entire world is waiting in anticipation for the opening of the 9/11 Memorial. The pressure for a flawless ceremony is intense, as is the need to accommodate the tens of thousands of visitors signed up to tour throughout the first few weeks. Emotions are raw, wounds reopened and, once again, all eyes are on New York.
Yet we must consider September 12, 2012, a date already marking newsstand magazines. The more difficult challenges will come after the anniversary, when the media frenzy has died down, the cameras have left and people try to return to their normal lives. The National September 11 Memorial and Museum hasn't been built for a single day, a week or even a year. Its mission is permanent and the operations and execution thereof are no small task.
With this somber milestone, it is more critical than ever to reflect not only on how far we've come but on where we're going. As we experienced in downtown Oklahoma City following the 1995 terrorist attack on our federal building, Lower Manhattan must continue to rebuild with fervency. According to Mayor Bloomberg, the number of people living in downtown New York has already doubled since 2001. Continued investment in this area is critical.
The construction of the Memorial is an important part of this. Such monuments are time-honored components of the healing process, especially for losses that are so difficult to comprehend. But the September 11 Memorial and Museum must build upon this inherent role to expand its influence as an integral resource for the community -- one offering solace, hope and education.
Oklahoma City has already walked down this road. Those of us who are a part of the Oklahoma City National Memorial and Museum feel a responsibility to share "lessons learned" over the years -- those we can share with others, and those that can continue to propel our way forward. One opportunity that extends from our core mission is to educate about the impact of violence and to grow our role as an advocate for violence prevention, not just here, but throughout the country and world.
The days ahead will not be easy. But as the anniversaries pass, it is important that our institutions evolve to not just serve as memorials or museums but living legacies. It is the only way to ensure that we continue to learn from this shared experience.

REAL LIFE. REAL NEWS. REAL VOICES.
Help us tell more of the stories that matter from voices that too often remain unheard.