 One photograph has become the symbol of the 9/11 anniversary.
Robert Peraza was surely one of thousands of people who knelt before the memorial to the victims of September 11th when it was unveiled on Sunday. But a photo of Peraza touching the name of his son Rob -- who was one of the 658 employees at Wall Street firm Cantor Fitzgerald who died in the attacks -- instantly rocketed across the Internet and made the front page of the New York Post, the New York Daily News and the Newark Star-Ledger.
"I just began to walk, and I found it," Peraza told the Post about his search for Rob's name on the memorial.
Later, Peraza went to the podium where people were reading the names of the dead to pay tribute to his son.
"Rob, we love you," he said. "We are with you all the time and we'll never forget, we'll never forget, we'll never forget."
For more about Robert Peraza and his son, click here.
PHOTOS: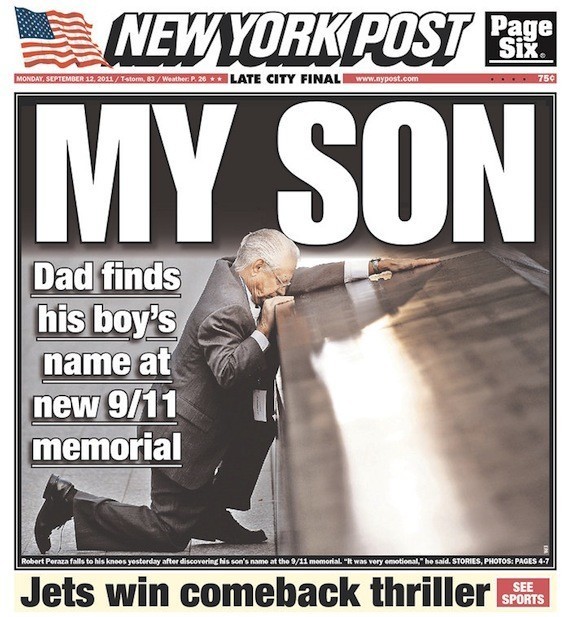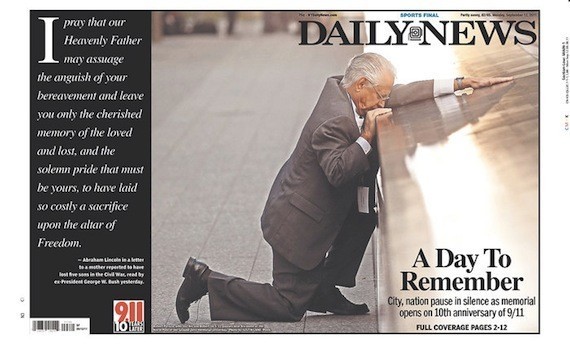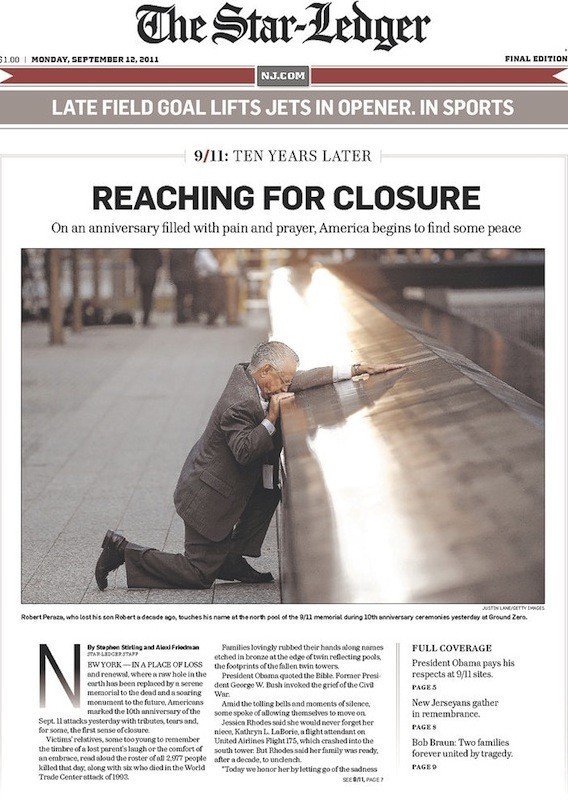 Popular in the Community