I had the privilege to work for Sandler O'Neill & Partners at 2 World Trade Center on the 104th floor in New York City. So many great colleagues worked there, Kristy Irvine Ryan and Stacey McGowan were among the finest. Stacey McGowan was a talented equity trader who specialized in bank stocks, Kristy Irvine Ryan was her trusted and invaluable assistant. Both women possessed disarmingly beautiful smiles and an abundance of talent in the rough and tumble atmosphere of a Wall Street trading desk. Neither Stacey nor Kristy were shrinking violets in any way, manner or form and they were formidable assets to the firm.
As talented as they were at work, their after work activities were as impressive. Kristy started Secret Smiles in 1998 with two of her closest friends, Meredith Hassett and Louise Ryan. Meredith was a teacher in Harlem who learned of a destitute, struggling single mother whose child was going to have a Grinch-like Christmas. She told the mother to write down what she needed and she would bring it to a "bank charity" to see if they could help. The "bank charity" was her friends' largesse and Kristy and her (then) boyfriend Brendan Ryan helped deliver the goods anonymously to an appreciative mother. From that humble beginning, more than 50 New York families enjoyed Christmas through the generosity and unselfishness of Kristy, her friends and Secret Smiles. When Kristy died tragically on 9/11, her sister Tracey opened a Secret Smiles chapter in Dayton, Ohio and today, they have provided more than 4700 beds, cribs and bedding to at-risk families in the Dayton area. Kristy's indomitable, selfless spirit lives on in this fitting tribute and legacy to an amazing woman.
Stacey McGowan was equally remarkable. She was a cherished wife and devoted mother to her two daughters. We had a lot in common: we were graduates of Boston College, met our spouses there, had young kids, loved music in general and the Grateful Dead in particular. Stacey had a calm presence which belied her occupation and circumstance as one of the principal OTC traders of bank stocks at the firm. In those days, stocks were traded over the counter and there was lots of fussin', feudin' and fightin' over prices, amounts, etc. The machines had not yet taken over. The internet craze had just begun and internet stocks,which were little more than dreams and train smoke, traded with reckless abandon at excessive multiples and preposterous valuations. While stocks like CMGI Phone.com, Pets.com raged unceasingly higher, Stacey and her Sandler traders toiled and trafficked in obscure community bank stocks like Roslyn Bank Corp., Astoria Financial, and Richmond County Savings Bank. These stocks were as unsexy and unloved as their prosaic names implied.
That all changed one day when Jay Sidhu, the very promotional Chairman of Sovereign Bancorp, made a presentation at the Sandler O'Neill offices (and issued a press release) which unveiled Internet Banking. Finally, some "dot com" exposure! SVRN exploded to the upside and there were only a couple of market makers on Wall Street and Stacey was the principal trader. Almost all Wall Street investors decided to buy SVRN at exactly the same time. Plus ca change, plus c'est la meme chose! The flurry of activity was incredible as Stacey, Kristy, and Sandler O'Neill Head of Equities Bruce Simmons leapt into action. Stacey traded millions of shares that day and never left her post, not for lunch, not for the bathroom, not for nothing. It was her nature as a fighter to complete the task in front of her and not give up. She simply would not, could not stop. The tumultuous activity did exact a physical toll however, as Stacey experienced horrific back spasms after the market closed and she was taken out of the office by way of stretcher after a visit with EMTs. As expected, she returned to her post the next day to continue trading.
One day, Stacey, Kristy and I were talking about music. They both knew that I went to a lot of live shows of all sorts and stripes. Stacey said, "You need to settle a bet. When you go to a show, who do you focus on? Who do you watch the most?" "That's easy," I said, "It's gotta be the drummer. He sets the groove. Like Count Basie said, 'If the drummer has a good night, then the band has a good night.' " Kristy agreed, "See I told you Stacey, that's exactly who I watch." "I'll be sure not to tell your boyfriend, Kristy," I teased. (Brendan Ryan, later her husband, was the keyboardist for The Bogmen, a fun and popular 90s band). Stacey asked offhandedly, "By the way, what was your first Grateful Dead show?" "Boston Garden, May '77," was my reply. "Oh cool," she replied nonchalantly.
A week or two later, Stacey handed me a cassette with the first set of the Grateful Dead's performance at Boston Garden on May 7, 1977. "Listen, I didn't write any songs on the cover. You were there, you'll remember the songs," she said with a twinkle in her eye and her magnetic smile. I thanked her for being so kind and thoughtful. I had not heard those songs since that long ago, hazy night, and this was well before Archive.org had the entire Grateful Dead live discography just a point and click away. These tapes were not easy to find, especially a soundboard. It was gold with Jerry, gold!
Sadly, these two lives and so many others were shattered irrevocably on the September 11, 2001. Fifteen years have past, fifteen summers with the length of fifteen long winters and still....my heart aches for the loss of my friends and I wish blessings for their families. It is truly a wound that never heals.
For the past few years, I have written about the senseless loss of my friends and attached this Sting-Herman Sandler vignette (see below). I guess I'll keep writing, I got lots more friends to write about and celebrate. I only wish the endings were different.
Neil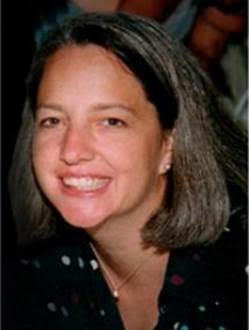 Stacey Sennas McGowan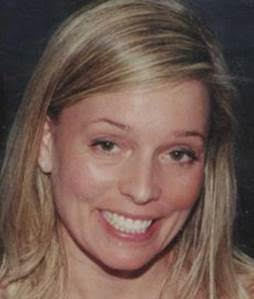 Kristy Irvine Ryan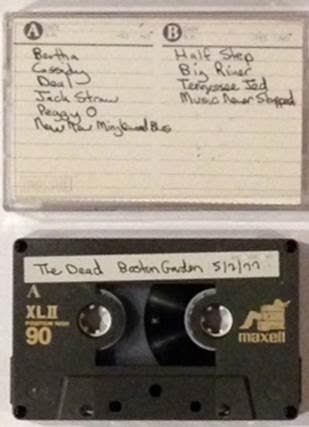 GD cassette given to me by Stacey, my scrawl, not hers!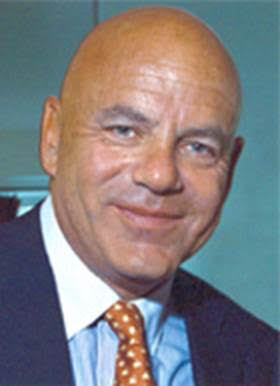 Herman Sandler
Herman Sandler was a founder of Sandler O'Neill, a financial services investment bank. Along with his partners, he ran a very successful and lucrative practice. Herman was also a benefactor, who gave generously to the Israel Philharmonic Orchestra and The Rainforest Foundation. He looked like Daddy Warbucks: shaved head, glasses perched on the top of his forehead, fit and disciplined like the US Army Captain who had served his country in Vietnam. He was tough and he did not suffer fools. I was lucky to work for him and his talented team of bankers, salesmen, and traders on the 104th floor of 2 World Trade Center until I left in May 2000.
In November 1999, Sting was playing four shows at the Beacon Theatre in New York City. One of my clients was a big Sting fan and asked if I could get tickets. Tickets were at a hefty premium since the venue was so small - only 3,000 seats vs. Sting's normal Madison Square Garden gig with 20,000+. I bought tickets through a ticket broker and I asked Herman for backstage passes. Herman was on the board of The Rainforest Foundation and he was friends with Sting and his wife, Trudie Styler. Herman said, "No problem." Everything was no problem with Herman, even his boat was named "No Problem." Herman secured the backstage passes the next day and handed them to me. No problem.
The night of the show, I meet the client and her trading assistant for a quick dinner at the Ocean Grill. They are very excited to see Sting. We finish our meal and head over to the Beacon. The backstage entrance is near the loading dock, we flash our passes and we are escorted in. A roadie tells us that there is no real backstage area, so we can stand along the wall or go to our seats. I look at the wall. That doesn't look very promising and it's too early to go to our seats. "Lets try this again," I tell the clients, "Follow me." We go back where we came from and an elevator door opens. Another roadie gets off. We get on. Taped to the elevator wall is handwriting: Sting 6, Costumes 5, Band 4, Catering 3. This is helpful. I press 6 and up we go.
The elevator opens on the 6th floor into an anteroom and Sting has his back to us. He is being interviewed, speaking into a mic attached to a large tape machine. I walk by Sting, nod, and my clients follow me and stand in the corner. Actually, they cower in the corner, they are so star struck. The interview concludes and I greet Sting. I tell him I work for Herman Sandler. "Herman is a great friend and a good man. We're doing some great work together on the Rainforest Foundation." Sting signs a couple albums and I ask if he will take a picture with my two guests. He agrees. I coax them out of the corner and they flank Sting as I take a picture. No iPhone in those days, I rely on a throw away camera just purchased at Duane Reade. I take the picture, no flash. I stall, "Hey Sting, we got everything working now," as I take another picture. No flash again. Sting says, "You got everything working except the camera." He laughs, shakes everyone's hands and leaves. We head back to our fourth row seats and Sting puts on a great show. My clients were very grateful that they got to meet Sting, less so when my pictures got developed and came back blank.
Tragically, Herman Sandler died on September 11, 2001, along with sixty-six of his Sandler O'Neill colleagues and some of my best friends. Sting later performed his song "Fragile" at one of the World Trade Center benefits and dedicated it to Herman's memory.
I miss Herman Sandler, David Rice, Frank Salvaterra, Bruce Simmons, Howard Gelling, Tom Clark, Tom Collins, Doug Irgang, Stacey McGowan, Kristy Irvine Ryan, Mike Edwards and all the other Sandler O'Neill colleagues who senselessly died that horrible day. Although the years pass, their loss is a wound that never fully heals.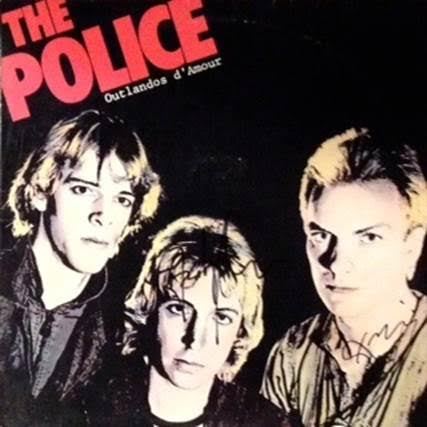 Outlandos d'Amour (1978) signed by Sting, Andy Summers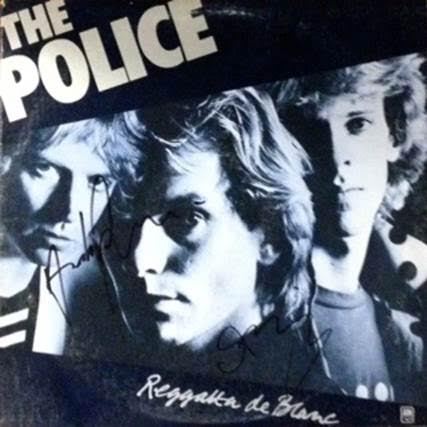 Reggatta de Blanc (1979) signed by Sting, Andy Summers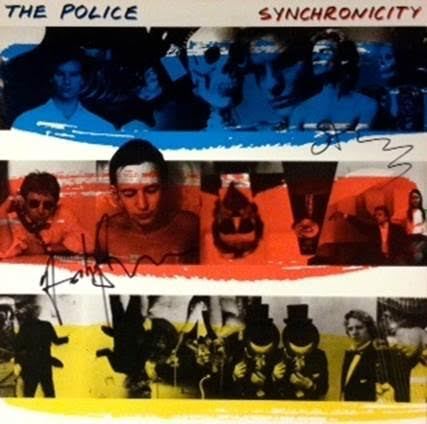 Synchronicity (1983) signed by Sting, Andy Summers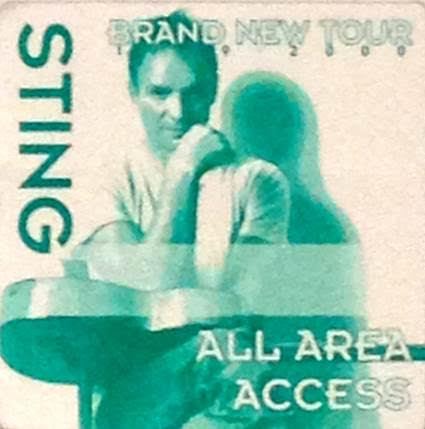 Sting Backstage Pass 1999 - "No Problem" Thanks Herman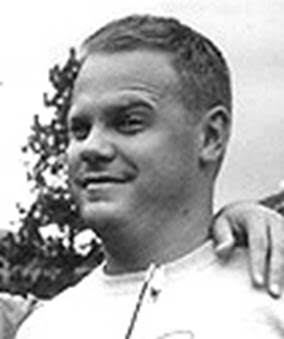 David Harlow Rice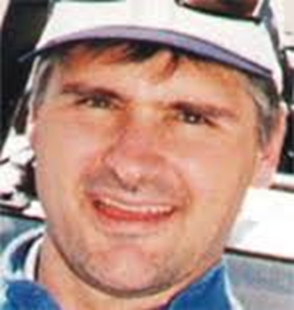 Bruce Edward Simmons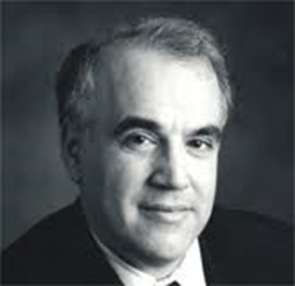 Frank Salvaterra
all signed records from my collection
REAL LIFE. REAL NEWS. REAL VOICES.
Help us tell more of the stories that matter from voices that too often remain unheard.