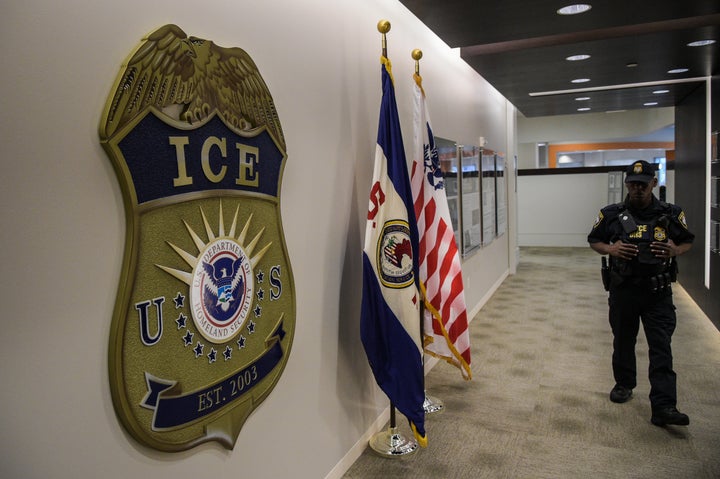 Dozens of members of the Vietnamese community, including some who have lived in the U.S. for decades, face an uncertain future in the U.S.
An estimated 95 Vietnamese U.S. residents are expected to be detained by the U.S. Immigration and Customs Enforcement and could face deportation, Nancy Nguyen, the executive director of organization Vietlead, told HuffPost. The majority of those are refugees.
"Deportations are a life sentence for our folks," Chhaya Chhoum, executive director of Mekong NYC, who has spoken to families of those detained, told HuffPost. "In some sense, we put the responsibility on both governments who haven't done the right thing to protect these people."
ICE did not address specifics, but agency spokesman Brendan Raedy said in a statement to HuffPost that countries are expected to comply with the repatriation process.
"International law obligates each country to accept the return of its nationals ordered removed from the United States," he wrote. "The United States itself routinely cooperates with foreign governments in documenting and accepting its citizens when asked, as do the majority of countries in the world."
The agreement between the U.S. and Vietnam currently puts restrictions on nationals who can be deported. Previously, Vietnam did not accept any deportees in part because of America's role in attempting to overthrow the Vietnamese administration during the Vietnam War, the Pacific Standard points out.
But in 2008, the U.S. and Vietnam signed a memorandum of understanding that made it possible for Vietnamese nationals who arrived in the U.S. on or after July 12, 1995, and had orders of removal, to be deported to Vietnam. The MOU has not changed since, nor has it been renegotiated.
Yet recent detentions don't just include those who are eligible for deportation under that memorandum; they also include Vietnamese people who arrived in the U.S. before 1995. More than 8,500 Vietnamese U.S. residents who have orders of removal for various reasons, and experts are concerned these detentions will set a dangerous precedent and put thousands of lives in jeopardy.
"At this point, these governments have a lot of power in deciding who to issue travel documents to but they are also being faced with mounting pressure from this administration to accept as many people as possible," Katrina Dizon Mariategue, immigration policy manager for the Southeast Asian Resource Action Center, told HuffPost.
As of Sunday, upward of 40 Vietnamese individuals were already being held at an ICE facility in Georgia, where the Vietnamese consulate is interviewing them, Nguyen told HuffPost. Most of them had been detained in the past due to criminal records but were released. Many then turned their lives around but routinely reported to ICE for check-ins, Nguyen said, so the timing of the roundups is concerning.
Nguyen, whose organization has connected with many of those detained, told HuffPost she worries the incident could be related to President Donald Trump's trip to Asia, during which he plans to stop in Vietnam. After all, the Trump administration has discussed the subject of repatriations with the Vietnamese government a number of times in the past. It was discussed twice in May alone, when Vietnam's Prime Minister Nguyen Xuan Phuc and a delegation visited Washington. And it's likely the topic will come up during the Asia tour.
"One of the things his administration has been pushing is for Vietnam to accept people beyond the agreement that has been written," Nguyen told HuffPost. "My fear is that Vietnam is capitulating because Trump is showing up at their doorstep."
The roundups come on the heels of the recent detentions of more than 100 Cambodian refugees last month, and tensions within the refugee community continue to rise. In both cases, many of those detained had stayed out of trouble for decades and have not committed any new offenses, Mariategue explained.
Currently, several Vietnamese and Southeast Asian grassroots groups, including Vietlead, Mekong-NYC and SEARAC, are organizing to respond to detentions and provide support for those most impacted as tensions continue to rise in the refugee community.
"It's a very scary time," Mariategue said. "And there is still a lot of uncertainly regarding what will happen next."
Clarification: Language in this story has been amended to clarify the legal status of those detained or expected to be detained.
Popular in the Community