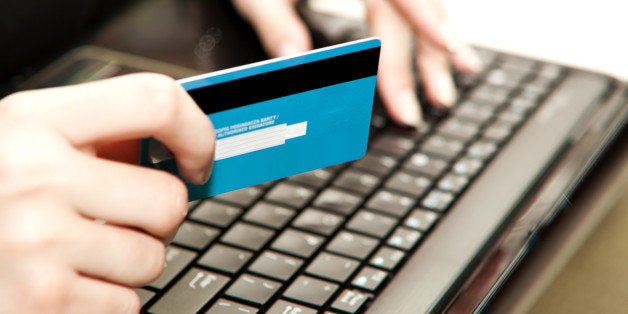 If your credit or debit card has been charged an inexplicable $9.84 in the last few months, it may very well be in the hands of fraudsters.
"Scammers are charging stolen credit card numbers for a small amount of money," the alert read. "Recent victims were all charged $9.84, but scammers may change that amount as word gets out. The expectation is that many cardholders won't notice the relatively small charge, and the credit card companies won't go after such a minor sum."
According to Krebs, who currently runs an investigative blog called KrebsOnSecurity, this scam seems to have stemmed "from an elaborate network of affiliate schemes that stretch from Cyprus to India and the United Kingdom."
The sham charges -- which have been linked to a long list of websites, some of which claim to provide "customer service" -- are said to have spiked over the holiday season; however, Krebs writes that the people behind the scam have likely "been at it since at least the first half of 2013."
The bottom line, says Krebs and the Better Business Bureau, is this: If you see a $9.84 charge on your credit or debit card that you did not authorize, contact your bank and report the fraud immediately.
"I think it's also a good idea in cases like this to request a new card in the odd chance your bank doesn't offer it," Krebs writes. "After all, it's a good bet that your card is in the hands of crooks, and is likely to be abused like this again."
Concerns about identity theft reached a fever pitch earlier this month when it was revealed that the networks of several U.S. retailers, including Target and Neiman Marcus, had been breached by cyber criminals.
The hackers reportedly stole tens of millions of customers' personal information, including their names, mailing addresses, phone numbers and email addresses, per Reuters. This number included the approximately 70 million Target customers who had their information stolen.
"In case you're not already doing this, keep a close eye on your accounts," CBS News advised Monday. "As the Target and Neiman Marcus breaches make clear, credit card security is far from foolproof. Your best defense is vigilance."
Related