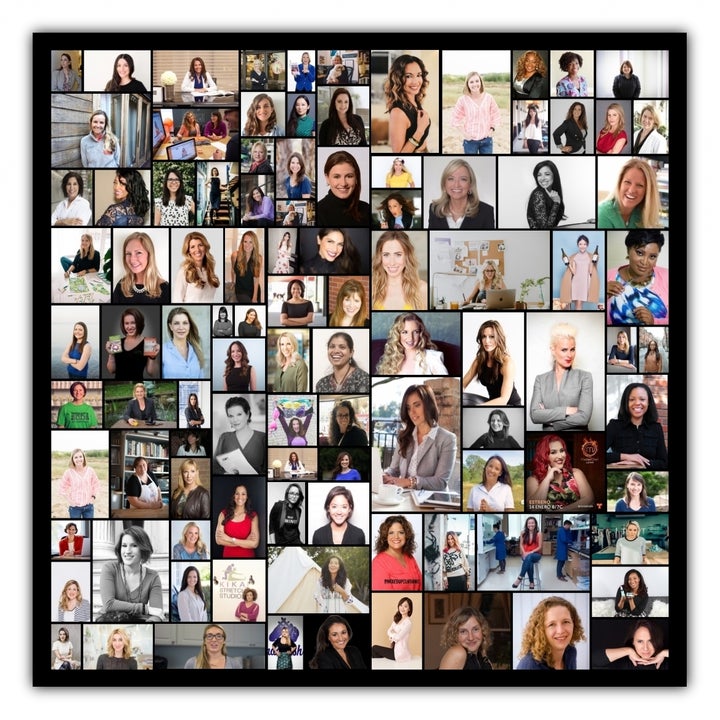 2018 has begun, and pundits and opinion makers are predicting that 2018 will be the "Year of the Woman". That of course, is yet to be seen. And we have heard this prediction before. Yet it is hard to deny that women have made enormous progress in the past few years. I partnered up with my friend Cam Kashani, a leader in empowering female founders, to profile some "limit breaking female founders" and the lessons that they can teach us.
We hope that you can find empowering and actionable words of wisdom from these profiles.
Alyson Charles, Television Host & Conscious Lifestyle Expert. RockStar Shaman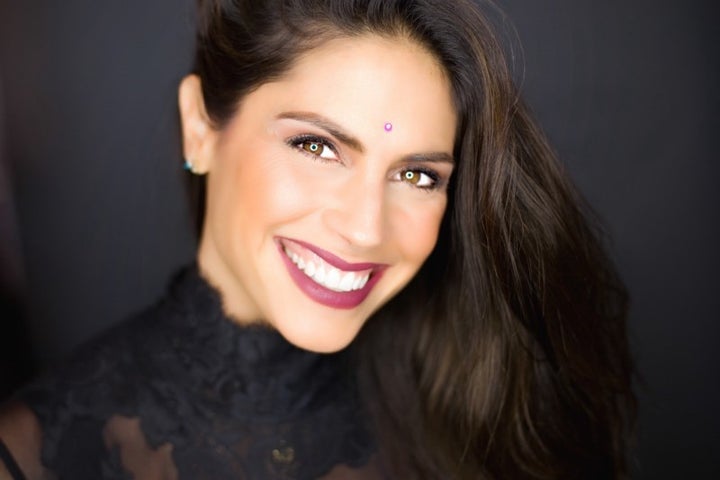 Who She Is and How She Has Overcome Limitations:
"Internationally renowned Television Host, Speaker and Conscious Lifestyle Expert, Alyson Charles aka RockStar Shaman went from being a national champion athlete, #1-rated radio host and national daytime television talk show host to aligning with her calling as a shaman after a traumatic moment provided her awakening.
Since then, her ability to share ancient sacred wisdom and divine energy and be a powerful catalyst for change has ignited a global phenomenon, with Oprah Magazine naming her a ""Top Meditation,"" Forbes naming her "One of the Reasons Practical Magic is the New Frontier of Mindfulness" and Marie Claire Magazine selecting her as the cover story and her work being featured as ""The Next Big Thing."
Alyson is also resident energy guru for ""Best Health Site"" Well and Good Magazine, providing a monthly energy forecast, she shares guidance, tips and journeys on Amazon's award-winning smart home technology, Alexa and through her work as a TV and radio host, she's brought meditation and sacred ritual to the mainstream in a powerfully creative way.
Alyson has pioneered merging the worlds of consciousness and media, taking it to places it has never been before: she made history becoming the first person to ever perform on stage in the 25-year-history of the HBO Film Festival, where she guided a meditation for over 10,000 people and regularly partners and collaborates with renowned global brands like The New York Times, The Four Seasons, HBO, National Geographic Channel, Tory Burch, Forbes, Art Basel, SAKS, ABC Radio, ELLE, SELF and others.
Alyson's entire life path, since birth, has been immersed in one facet of healthy, awakened living to the next, she has shaken loose from self-imposed limitations, shares her mastery of the art of playing big in full authentic glory and her story of going from suffering to salvation to service. Her commitment to courageously exploring the ever-evolving highest potential and assisting countless people in reconnecting to their power has landed her as the leading global voice and conscious lifestyle expert.
Here are the most important lessons I've learned from my experiences:
1) That we are here during the most powerful time on the planet, a time of massive global shifting and rising of consciousness and more and more people, each day, are allowing themselves to wake up and in that process of waking up they are courageously seeing, most likely for the first time, aspects about themselves needed to be seen, felt and tended to so they can connect to their authentic power and truth. The planet is undergoing the same thing — shadow aspects rising to the surface (the biggest key in returning to love, compassion, wholeness and true power) and as each one of us tends to ourselves- bravely traversing our inner landscapes and exploring our ever-evolving highest potential — we are assisting in the light growing for the planet. It is a time of uprising and unity. We want to connect, we want to love and it begins inside of us. We must trust in the process and the positive ripple effect of what happens when we let ourselves see truth and walk through the fires of transformation.
2) That aligning with your authentic truth, no matter how shocking/surprising that truth might be, even to yourself, is the greatest gift you can embody and experience because doing so means you are allowing wholeness, acceptance and pure trust. The process of becoming who you truly are can be the wildest ride you'll ever take — you'll see the limits you've placed upon yourself out of fear of your massive power and light, you'll face vulnerabilities you didn't know were there, aspects of yourself that have kept you playing small will reveal in scary ways and you will most times walk in a pathless land filled with unknowns, guided only by messages from unseen realms and trust. But each step, each breath on this path of authenticity and power is why you are here and your soul recognizes this and if you allow it to show you the way — you will partake in experiences that will bring you miracles beyond your wildest imagination.
3) That being a leader & ground-breaker means you will trigger people, you will not be liked by everyone. You are a paradigm-shifter and planet expander, so knowing your truth and walking in that truth will at times be your only salvation. Knowing you are doing what you came here to do, following internal guidance and directions from Universe and letting yourself see how all that is occurring is meant to lift you higher, meant to reveal to you previously untapped power… this is your road-map to enlightenment.
Darna & Company LLC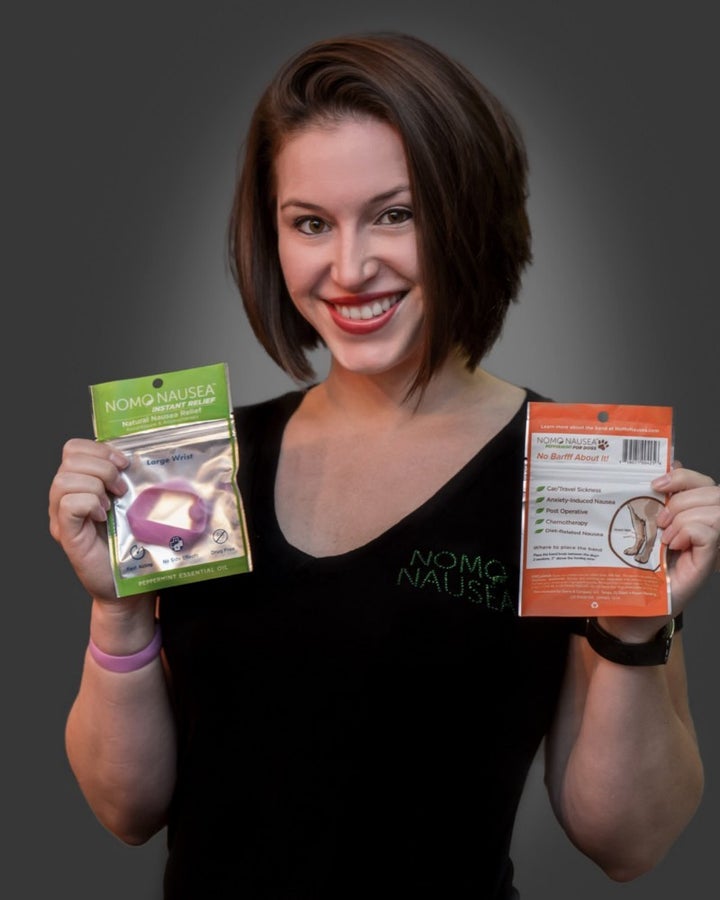 Who She Is and How She Has Overcome Limitations:
Jacqueline Darna is the CEO and medical inventor of NoMo Nausea, NoMo Migraine, & NoMo Sleepless Nights: The first and only natural way to stop nausea, vomiting, headaches, migraines and insomnia instantly for adults, kids, and pets. Her stylish, waterproof, comfortable, patent-pending, essential oil infused acupressure wristband combines fast acting aromatherapy with gentle pressure for long lasting relief that helps with morning sickness, motion sickness, migraines, and much more in 30 seconds. Within three short years, Jacqueline started the company that now has products distributed in 12 countries of the world, and can be found in big box retail stores like: Bed Bath & Beyond, BuyBuy Baby, & 6000 CVS stores. The NoMo Nausea Band was awarded Surgical Product of the Year Nominee, voted Eco-Friendly Family Product of 2015 by KIWI magazine, and is the anti-nausea product of choice by NAUI scuba divers worldwide. This Tampa native has three degrees in the Bio Medical Sciences from the University of South Florida. She went on to teach high school chemistry, physics, and astronomy in Hillsborough County, followed by her medical degree as a Naturopathic Medical Doctor in anesthesia from NOVA Southeastern. With the obstacles she had to overcome, including starting a business with no business degree or background whatsoever, being a minority (Hispanic and female), and proving to the world of Western medicine that Eastern medicine practice is effective and complimentary to Western medicine, her life altering course correction from a clinician to an inventor and CEO proves that the American Dream is alive and thriving. She has been featured on ABC, NBC, Today's Show, Daytime, and multiple radio stations nationwide for her innovative product. She is now known as the outgoing 2017 winner of Shark Tank's Kevin Harrington's The Big Pitch, EY's entrepreneur of the year finalist, finalist for 2016 Small Business of the Year Award & 2016 Business Woman of the Year Award, Tampa Chamber of Commerce Startup Scholar Alumni, Up & Comer Award Nominee, Most Innovative Business Nominee by iheart radio, celebrity podcaster Dr. PukeNoMo in Pregnancy Pukeology Podcast, confident winner of various pitch competitions, and award-winning entrepreneur for her innovative natural combination of NoMo products.
Here are the most important lessons I've learned from my experiences:
"Coming in the world of business sans business experience has certainly made for quite the learning environment. These have been my top 3 lessons thus far:
1. Business is the business of people, not products or services. Pitching perfectly and winning every time is not a science, but instead the acknowledgement that we as people are all the exactly same at our core. Remove gender, race, and title, and understand that business is the business of people not products or services. So instead of ""pitching to sell"", make the sale because you're relatable and human too.
2. DO then say… To be successful you have to act now and talk about it later.
It is so important to follow up on a lead when it's hot, discuss immediate tactics with your sales team, and then let the world know about it. We often underestimate the power of people and how business is done. I believe you have to act when you, as a company, are fresh on the minds of potential investors or business partners.
3. You have to have 100% belief in your core reason for being. I believe in my products 100% because I was the first patient to use them. Practicing anesthesia, I was very familiar with the uncomfortable side effects of nausea & vomiting, but it didn't affect me until I had to have an emergency c-section. I experienced nausea for three days after, and medications didn't help alleviate the symptoms. I was asked to participate in a clinical trial that involved being put into a medically induced coma, but I declined. That's when I remembered Eastern medicine practices of acupressure. Around the same time, my step-mother gave me peppermint leaves. She instructed me to keep them on me so I could always smell the aroma, but I kept dropping them, so I taped them to my wrist. The combination of the two stopped me from getting sick — that's how the NoMo Nausea Band was born! My product allowed me to recover from my c-section and enjoy my beautiful baby girl. My story is just the first. Countless customers have told me that my product has helped them eat again after dealing with the effects of chemotherapy, that it has helped them resume a normal life after suffering from morning sickness, and the list goes on. So know your purpose, and believe in it!
Jess Ekstrom, Founder and CEO of Headbands of Hope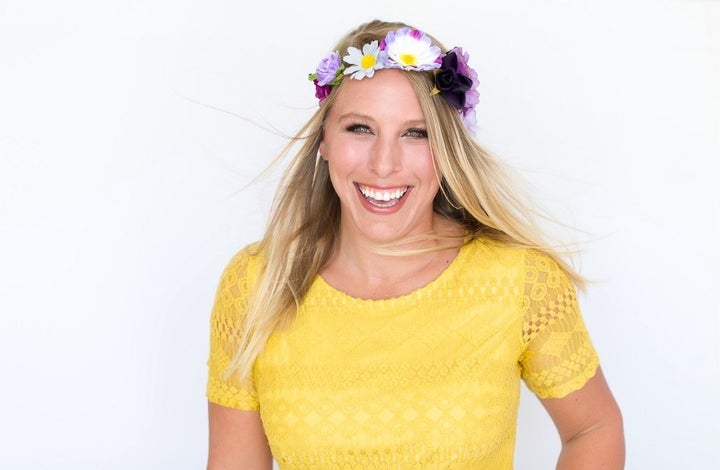 Who She Is and How She Has Overcome Limitations:
"I'm the founder of Headbands of Hope, a company that gives headbands to kids with cancer for each headband sold. During the summer of 2011, I participated in an internship at a wish-granting organization for kids with life-threatening illnesses. I discovered that a lot of kids losing their hair to chemotherapy loved to wear headbands after hair loss, but they were only given wigs and hats. Armed with inspiration, I spent my junior year at North Carolina State University developing my company, Headbands of Hope. The company has now done millions in revenue and has donated to every children's hospital in America and 12 countries. Headbands of Hope is in over 2,000 stores across the United States and Canada including all Ulta locations.
I've also been speaking professionally for 4 years. In 2017, I spoke to approximately 156,000 people at 42 events. I've also been featured on the TODAY Show, Good Morning America, Seventeen Magazine, Teen Vogue and most recently I was named the Women's Health Magazine Ultimate Game Changer for 2017. I'm also a contributor for Entrepreneur.com and Huffington Post.
No matter how much the company has grown, I have stayed focused on the purpose of helping improve the lives of children with cancer as my priority. I believe you shouldn't have to choose between making a living and making a difference. I'm passionate about helping others find those collision points and live a more purposeful life."
Here are the most important lessons I've learned from my experiences:
"The first lesson I learned is that having grit is more valuable than winning all the time. I used to think that messing up or getting rejected meant something was wrong with me, but now I know that it just means I'm pushing myself and those hurdles are just a part of that. I'd rather get shut down going for something big than play it safe and always win.
The second lesson I learned was the importance of just showing up in person. It's easy to do everything virtually, but face to face time is so powerful. You can get to know someone a dozen times quicker in 20 minutes of face to face rather than months over email.
Lastly, I learned that meaning can be created, not found. A lot of us look to ""find"" something meaningful and we leave our jobs because of it or we're not happy because we feel like what we do doesn't matter. But meaningful work is all relative and you can control what you assign meaning to and where you can make an impact. Most of the time, it's right in front of you."
Debora Balardini, Founder Group .BR, co-founder PUNTO Space and Nettles Artists Collective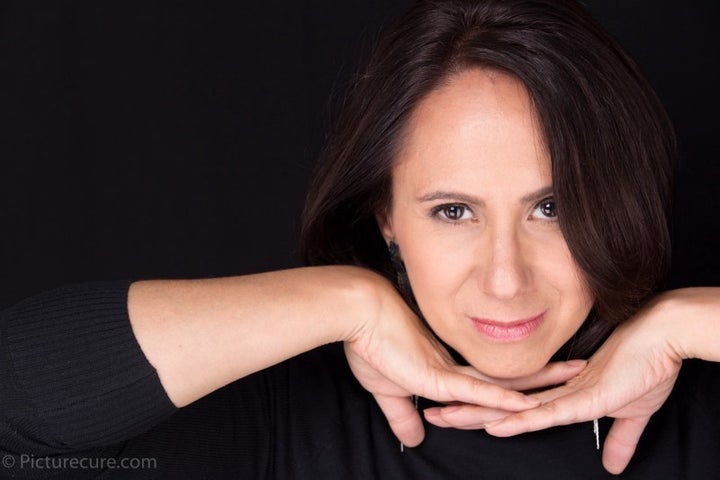 Who She Is and How She Has Overcome Limitations:
"With 30 years of unwavering commitment to the arts, expression and movement Debor Balardini has traveled beyond craft to her calling as a performer, educator, director and producer globally. With creative and cultural career roots that began in her native home of Brazil, and fierce loyalty to movement and physical theater as an art form, Debora's extensive performance background spans ballet, modern dance and tap. Debora is the founder of Group.BR, the only Brazilian theater company in NYC, an award-winning ensemble. Her insatiable appetite for the arts lead her to be co-founder of Nettles Artists Collective (NAC), a Latina-based collective which has received multiple awards and nominations for original work.
As her career continued, Balardini sought to deepen her roots in NYC by co-founding PUNTO, an event and performance venue that serves as a creative home and place for artistic community to collaborate, explore and thrive.
In the realm of avant-guarde performance, she participated in the opera U with the Klingon Terran Research Ensemble from Holland held at the Watermill Center residency program and Tropiezos, directed by Enrique Pardo in Santiago Chile, at Universidad Mayor. Debora's credits as a theater director include The Serpent by acclaimed playwright Nelson Rodrigues in honor of his Centennial in 2011 as well as Infinite While It Lasts in honor of Vinicius de Moraes' Centennial in 2013 and 2014 which was nominated for an Innovative Theater Awards 2013 for Outstanding Choreography/Movement as well the International Brazilian Press Award for best show.
Debora proudly directed and co-produced Apple of My Eye (Menina dos Meus Olhos), the first professionally produced original piece written and performed by an artist with Down syndrome, Tathiana Piancastelli. Apple of my Eye received a prestigious invitation to present to UNICEF in honor of National Down syndrome and received a Brazilian International Press Award (BIPA) nomination for Best Play in 2015 before winning a 2016 BIPA for Achievement in Theater.
Debora is a 2017 SheRocks Art Innovator of the Year Award winner, accepting the honor in Washington, DC and also accepted a 2017 BIPA nomination for Best Actress and Best Theatrical Performance for Inside the Wild Heart. Most recently, 2018 nominations include Bother Line, a one-woman show she directed (nominated for Best 2017 Production), Group .BR for Clarise's Hour (Best 2017 Cultural Event), and Seven Kittens, a staged reading she directed, (Best 2017 Production).
Here are the most important lessons I've learned from my experiences:
Debora's top three lessons are:
*As the co-founder and Director of Artistic Affairs of PUNTO Space, an event and performance venue in NYC, I've learned that it's crucial to own accomplishments, lead with confidence and how important it is to give ourselves value without worrying it's considered pretentious or off-putting in business. To sell PUNTO Space with confidence and clarity, I had to be limitless with what I believed I could accomplish, get out of my own way, and dream big (with my two amazing business partners).
**Also, a lesson garnered as the co-founder of PUNTO Space, which we worked hard to launch with social good in mind, staying committed to goals while remaining flexible is helpful to make real, day-to-day progress and reach the goal.
***Operating Group .BR, which I founded, and award-winning Nettles Artists Collective, that I co-founded, both which are theater companies in NYC, I've learned a lesson that is evergreen for every creative professional and artist: applying business knowledge to artistic and creative endeavors and the willingness to hone new skills will shatter that glass ceiling so many of us hit. This not only impacts the value of your productions and reputation, but it addresses the stigma surrounding women in creative professions.
Stephanie Cartin, Co-Founder & Co-CEO, Socialfly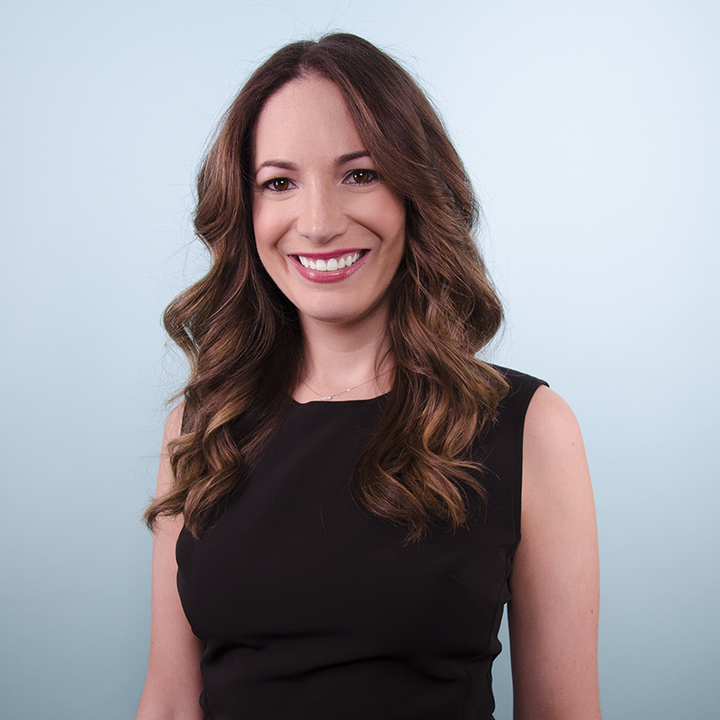 Who She Is and How She Has Overcome Limitations:
An entrepreneur from a young age, I, along with my business partner, walked away from our corporate gigs on the same day to start Socialfly, a social media marketing and influencer agency based in New York City. Within 7 years, Socialfly has blossomed to over 30 full-time employees, helping over 200 brands including Samsing SmartThings, NEST Fragrances, 20th Century Fox and Vera Bradley. I am the Co-Author of "Like, Love, Follow: The Entreprenista's Guide to Using Social Media to Grow Your Business," have appeared on Bloomberg, entrepreneur.com, Refinery29, and CheddarTV, and am a co-host of SocialLIVE, Socialfly's weekly Facebook Live show. I am also the recent recipient of the SmartCEO Brava award, which recognizes top female CEOS in New York, and a Stevie Award for Women Run Workplace for the Year.
Here are the most important lessons I've learned from my experiences:
Since my business partner, Courtney Spritzer, and I launched Socialfly, a full-service social media, and influencer marketing agency, on the side of our corporate jobs in 2011, every day has been a learning lesson. When Courtney and I decided to mutually quit our jobs to focus on our side hustle full-time, we were nervous but trusted in our friendship and complementary skill sets to divide and conquer to grow our business. The decision to be Co-Founders and Co-CEOs was natural, and our friendship and past work experience inspired the core values of our company, one of which is to embrace a family spirit. This value shapes our business and the culture of our company. We strive to foster this kind of relationship with clients, members of our team, and our network of entreprenistas because we wouldn't be where we are today without guidance from peers and mentors. Another lesson I have learned since starting our agency is the importance of remaining positive. Early on, we received a cease and desist letter from a company with a similar name. This roadblock at the start of our entrepreneurial journey was intense, but forced us to rethink our brand, and led us to change our company name to Socialfly. The most important lesson I have learned and the best piece of advice I can give is not to put so much pressure on yourself. I always say all you can do is the best you can do, each day! This mantra keeps me motivated and dedicated to giving my all every day and never let minor setbacks get in the way of our success.
Emily Wright, Founding Executive, doTERRA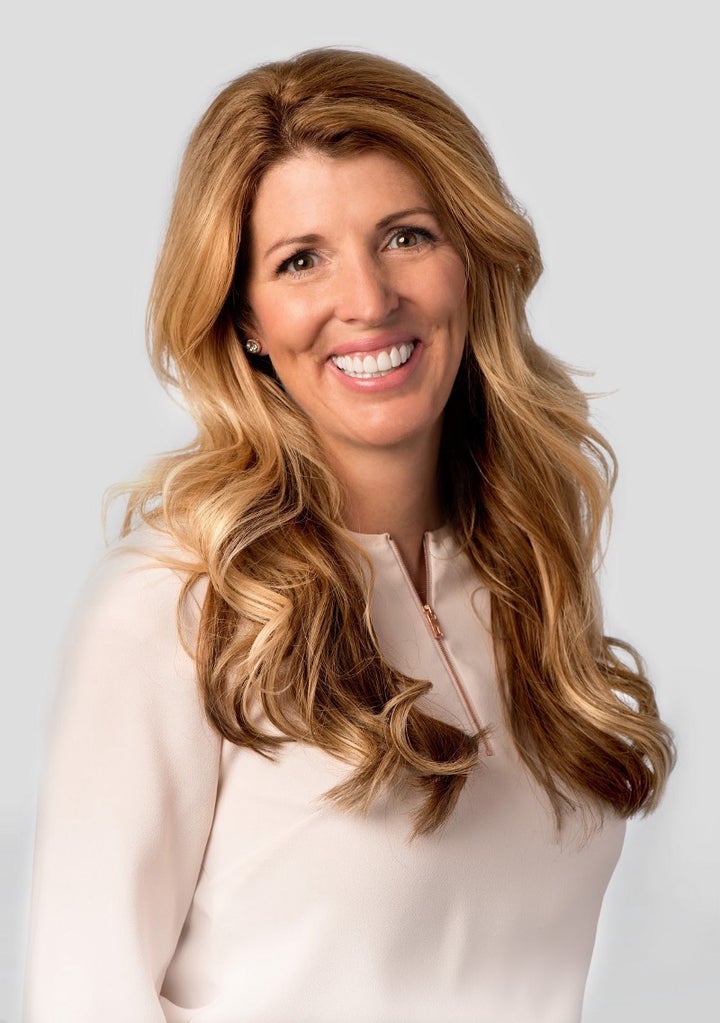 Who She Is and How She Has Overcome Limitations:
Emily has nearly 20 years of experience in the essential oil industry, having served in executive level positions for the past 13 years. Her extensive experience in all aspects of the essential oils market and leadership over the sales and marketing efforts for the United States and Canada have allowed her to combine her two loves: essential oils and people. Emily has an innate ability to see what is possible and puts her heart and soul into accomplishing the task at hand. Her belief in humanity and ability to see the individual worth of every person she meets is one of her greatest qualities. Emily's expertise and passion lies in sourcing the world's purest and most potent essential oils, educating individuals about their powerful benefits, and in developing people. She recognizes that when good people with pure hearts come together for a common cause, the possibilities are limitless. Emily's greatest accomplishment is being the mother of four beautiful children and the wife of a humble cowboy.
Here are the most important lessons I've learned from my experiences:
When I started the journey to found doTERRA, I was dissatisfied with the essential oil market. I found myself believing in the products but unable to find a company that I could stand behind. Sensing my frustration, my husband encouraged me to create something that would fill that void in the market. Since its founding nearly ten years ago, doTERRA has seen rapid growth. At the heart of our success are powerful products and incredible people. From my experiences, I have learned several things. First, that integrity matters. The business world is fast-paced and can be fiercely competitive, but that does not mean you have to sacrifice standards or take the easier path. Always stick to what you know is right. The second lesson I've learned is to care about your people. Never let your end goals become more important than empowering and nurturing those who are also part of the journey. As we provide people with opportunities to grow individually, they will inevitably lift and edify the company as a whole. Finally, I've learned the importance of giving back. From the outset, we wanted doTERRA to have a culture of giving. Everything we do — from our Co-Impact Sourcing initiative, which creates sustainable jobs and reliable incomes for the farmers, harvesters, and distillers who contribute to our essential oil production to the customer services we strive to provide — reinforces this standard. I believe that as a company moves forward with integrity and purpose, it will not only be profitable, but can also be a force for good for individuals throughout the world.
Elle Shelley, Executive Vice President of Launch Forth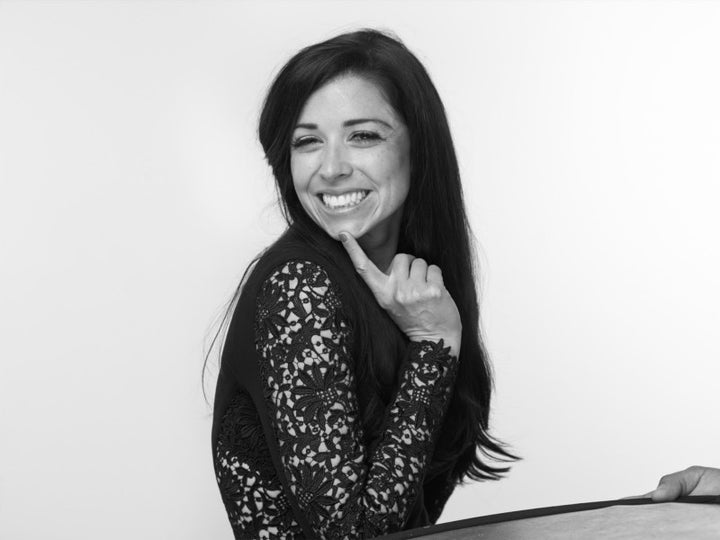 Who She Is and How She Has Overcome Limitations:
"It's no secret that tech startups have historically been male-dominated, but for Elle Shelley, executive vp of Launch Forth (a crowdsourcing platform 140K members strong that just exited Beta), it's been all about changing people's perspectives.
Headquartered in San Francisco, Shelley leads the overall vision and strategy for the company, an enterprise-level, open innovation platform focused on helping companies accelerate their product development process by tapping into a shared community of innovators from around the globe to collaborate on ideas, solve problems and create solutions for challenges both big and small.
In the past year alone, Shelley has taken Launch Forth from beta to making its debut in November with global giants like HP Inc., Local Motors, General Electric Co. and Airbus among the company's first clients.
Recently hiring 15 employees with plans to hire 10 more by the end of this year, Launch Forth is run by an all-women executive team and is rapidly expanding with plans to grow from 25 to 80 employees by the end of 2018.
Some highlights of Elle's career:
• Shelley has over a decade of experience after founding her own marketing firm in 2012 that specialized in app development, websites, brand campaigns and social initiatives for startups.
• In 2013, Shelley's firm merged with Local Motors where she served as the chief marketing officer overseeing all marketing communications and product management as well as identifying opportunities in the marketplace to launch new products.
• Shelley's vision for Launch Forth was to form yet another business built to respond to the growing trend of the gig economy allowing solvers of all backgrounds around the globe to compete for prizes and build their professional reputation by participating in projects set forth by mega companies.
• Since Launch Forth has debuted, Shelley and her team has grown the total number of community members to over 140,000 solvers worldwide, averaging 500 new users per day over the last year
• To date, Launch Forth has awarded $475,996 in prize money to challenge winners.
Known for her enthusiasm and creativity, Shelley spends her days, nights and weekends dreaming up marketing strategies that drive growth and co-creation. In her spare time, Shelley is an iron-pumping, electrical vehicle-driving, yoga-loving, classically trained violinist that is also fluent in Spanish.
Here are the most important lessons I've learned from my experiences:
"Lesson One: Don't forget to smile
I grew up as a violinist and started playing at the ripe age of three-years-old. The first time I was about to step on stage for a solo performance, I was a volcano of nerves ready to erupt at any moment. My wise instructor reminded me that if I wasn't having any fun on stage, the audience wouldn't either. ""Remember,"" she said, ""True professionals make it look effortless."" That advice has stuck with me into my professional career. True professionals who have honed in on their craft make the hard work look easy. All that's left to do is smile.
Lesson Two: Find Your Superpower
As a female leader with a marketing background in the male-dominated engineering industry, I had to quickly learn to find my voice. I look at, hear, think about and see the world differently. My whimsical and optimistic point of view is often directly in contrast with the more pragmatic and analytical work world. At first I thought I needed to change, but I soon realized that my different point of view is what makes me unique. It's my superpower.
Lesson Three: Design your Perfect Role
As a child, one of my favorite movies was The Wizard of Oz. I was always amazed by Dorothy's journey, and her killer heels! Fashion and glitter aside, it was the power within her to take charge and control her destiny that stuck out to me the most. We forget that in work and life, we all have our own ruby red slippers and can control our own outcomes. While creating Launch Forth, I reminded myself of this lesson daily. I often say to team members with a smile, "Don't forget, you have the shoes!" Now, Launch Forth has over 140,000 users (and quickly growing) around the world and we're using open innovation to accelerate the product development process for global giants like HP Inc., Local Motors, General Electric Co. and Airbus. "
Monica Leonard, Founder, Molly's Suds, LLC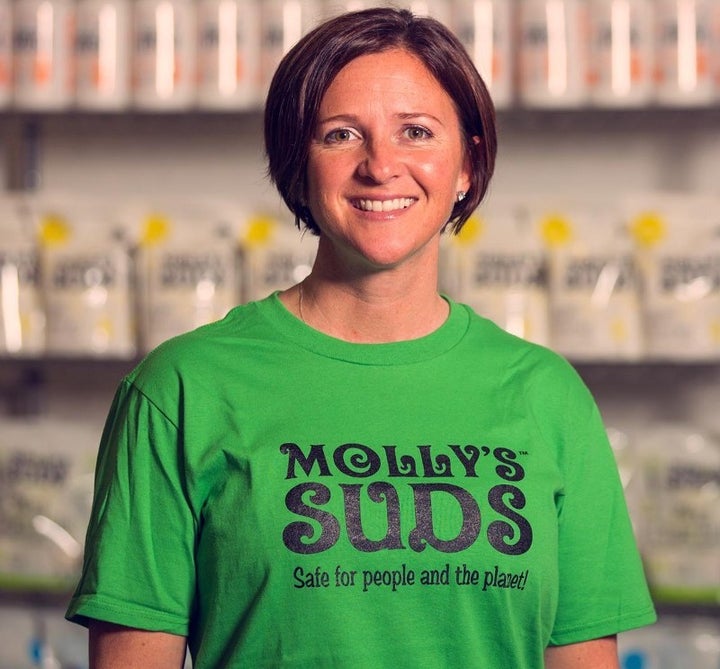 Who She Is and How She Has Overcome Limitations:
"Molly's Suds came about in a very unexpected way. Molly, our daughter, was born in 2005 but never took a breath. As a pediatric nurse and mother to four other healthy children, this was not just a tragedy, it was a shock. I read everything I could about stillbirths, and uncovered a disturbing fact that would change our lives. In the United States alone, 80,000 chemicals are approved for use by the TSCA (Toxic Substances Control Act) and yet only 200 of the toxins have been tested for human safety. Each year an estimated 2,000 new chemicals are introduced for use in consumer products. I came across a European study that proved mothers pass chemicals to their babies via pregnancy and breast milk. Multiple synthetic toxins were detected in newborn baby cord blood during the study. More than 120 of the chemicals found were from toxins and additives in food, personal care, household and environmental products. These chemicals can mimic our natural hormones, cause cancer, infertility, and some are loosely regulated.
I knew right then I had a responsibility to teach others about the dangers discovered and to make a difference in other families' lives. I had never started a company before, so I cashed in my measly $10,000 401K and got to work.
The decision was made to create a Laundry Powder and other household products that are truly safe for humans, there were none accessible at the time. We started the company at the highlight of the horrible economic bust, in 2008. It has continued to grow from the farmer's markets in the early days then to our garage and now we are settled into our second warehouse after outgrowing the last one.
We have partnered with a local non-profit, The Laundry Project to give back to our community by funding local laundromats and supplying our safe detergent for those that must choose between eating or having clean clothes to wear for work or school. We forget that clean laundry is a luxury for many of our neighbors. This is part of our planning for B Certification later this year.
We continue to navigate the growing company debt free and are in the midst of launching several new products! Molly's little footprints are on the Molly's Suds website and packaging as a reminder that Molly's Suds products are safe for even the tiniest family member. XO
Here are the most important lessons I've learned from my experiences:
Lesson #1: Passion is fuel. I have always loved caring for people, from babysitting as a young girl, to becoming a mother in my early 20's and then a nurse. I love the human spirit and with that comes a need to nurture and protect. I would never have imagined that holding our stillborn daughter would have propelled me in the direction of starting a company selling laundry detergent, the knowledge of the dangers of the chemicals we are all exposed to and the passion to help others made the perfect marriage. When possible, follow your passion.
Lesson #2: Just start. There is never a perfect time for anything worthwhile in life. I do believe ""you do what you want to do."" I knew I had to do something, so I started with research. Ingredients, formulations, companies that formulate; I did not follow a conventional business plan and budget. That came later. I had to know first I could create the safe products. Then the rest fell in to place. I know many people that get stuck on the details and fail to ever really move past that step. Others I know allow the fear of failing to prevent them from never getting started. How unfortunate.
Lesson #3: Keep dreaming and moving forward. I think of the wise words of Dory in Finding Nemo, ""Just keep swimming."" Everyone has days where the water feels like it has risen above your nostrils. I am still a mother and a wife with a household and employees to manage and a company to responsibly grow. It is not always a picnic. I am very cognizant of my work-life balance and knowing when I need to reset. This is not brain surgery, no lives are at stake. It is a consumer product. I learn from mistakes and gain as much knowledge as I can from other entrepreneurs and business owners and also take advantage of market research for new ideas and opportunities. Every day I am thankful for a new day, new opportunities, my fabulous employees and amazing supportive husband. I keep on swimming. We are on track for another seven figure year! Thank you for this opportunity!"
Hakika Dubose, Owner, Kika Stretch Studios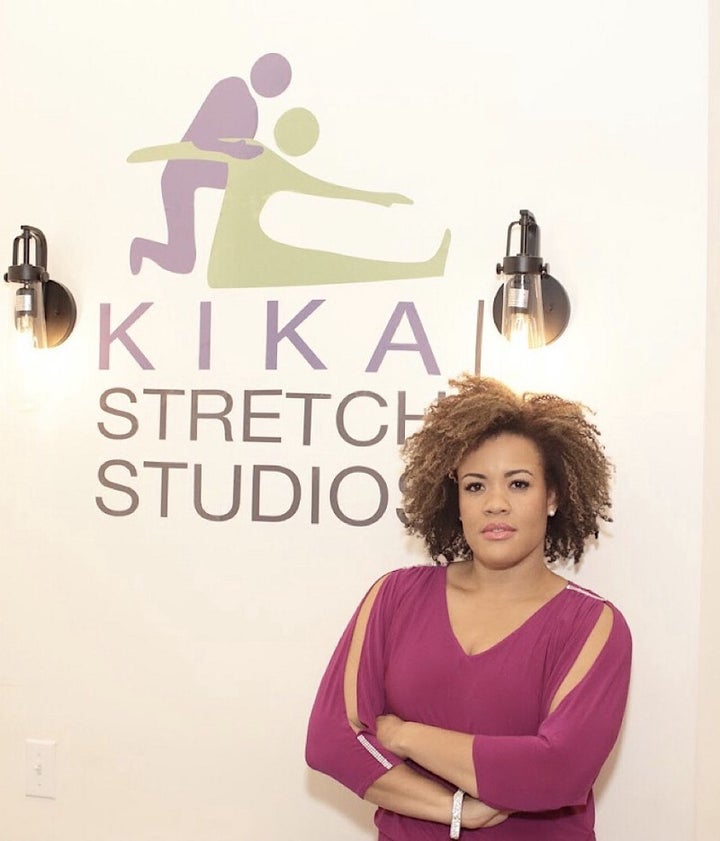 Who She Is and How She Has Overcome Limitations:
"Hakika DuBose, a dancer/actress, is the Founder/CEO of Kika Stretch Studios and the KIKA Method®. After working professionally as an actor and a dancer, she decided it was time to have more control of her schedule to raise her child. She combined what she learned from her training in Dance from Montclair State as a dance major, her work as a personal trainer, and the ability to create to form what today is known as the KIKA method. Ms. DuBose took the last $500 she had to put down as a deposit for her first office space, which was a room shared by a real estate agent. With a mat, a ball and a dream, Kika started teaching clients how they could use stretching as a tool for freedom. Having gathered a wealth of experience in body movement, stretching and nutrition, and having earned a Bachelor of Arts degree in Dance from Montclair State University (NJ), Hakika decided to offer stretching sessions to professional body builders. They loved her techniques, marveling at how they improved their performance and overall mobility. The KIKA Method® of assisted stretching was born. The KIKA Method®, which is revolutionizing the world of stretching, is built upon Ms. DuBose's training in dance, personal training, the Alexander technique, Laban movement analysis and advanced anatomy. Her stretch coaches are thoroughly trained in her techniques of unlocking flexibility. Kika Is also the developer of Kika Stretch Years® a systematic method of measuring your age in flexibility years. Clients are able to track their progress and become younger than before, In Kika Stretch Years®.
Here are the most important lessons I've learned from my experiences:
Always Believe in Your Abilities
When I first started the stretching studio concept, in 2011, people thought I was nuts. One gentleman said in my face, "You're either crazy, or on to something." I started the business as a single mother and with merely $500 to my name. I did my best to make my studio as beautiful as possible, with the resources that I had. One day, another client came in and gave me a list of about 50 things I should change, to make the studio look better. I remember locking the door when she left and crying. I saw the vision that I had for my studio in my head, but didn't have the funds to make it come to a visual reality. I knew if I kept going, one day, it would all work out. I was right. One of the biggest lessons I've learned is that in order to do great things in life, you must trust yourself and your abilities 100%. This is how you continue to keep going forward during rough times. If people stop believing in you, you will always have at least one person who will cheer you on. You.
In order to create a brand that will last throughout the times, I've learned that you must create something that derives straight from your uniqueness as a person. There is only one you. Use that to create a brand and a path through life.
Obstacles Prepare You for the Next Level
Every obstacle I have gone through, has led me to the next level of my growth. Trust your Obstacles!! I've learned that when you I see an obstacle coming, I must hold on tight and smile until it passes. Not only that, but I have to figure out what I can learn from it. Overcoming obstacles are the only way to true growth as a person, as well as a professional.
Neka Pasquale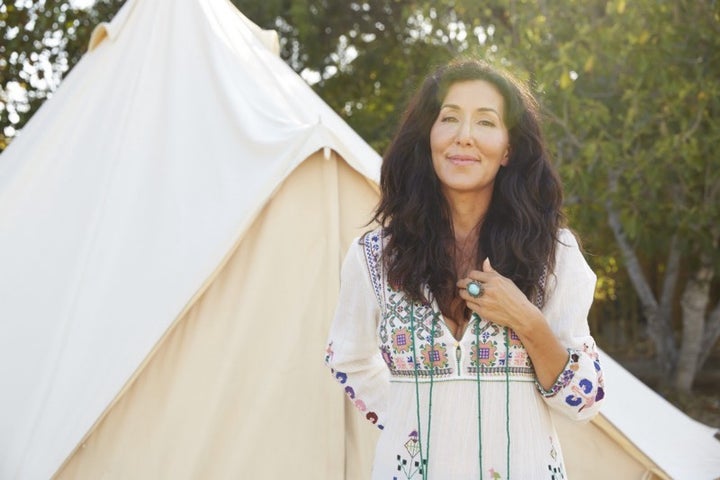 Who She Is and How She Has Overcome Limitations:
"Neka Pasquale L.Ac. MS is a licensed Acupuncturist, herbalist, Author and the Founder of Urban Remedy. She created Urban Remedy as a natural evolution of her passion for health and healing and living a lifestyle with "food is healing" as her mantra. In her private practice of over a decade, Neka combined acupuncture and Chinese medicine with cutting-edge nutrition and lifestyle modifications to heal, balance and create optimal health. Neka started leading wellness retreats with her patients and over and over again they described experiencing life-changing results after just a few days. Inspired by these transformations, Neka knew she had found her calling and in 2009, Urban Remedy was born.
Neka's book Urban Remedy was released January 2015. Modeled after the retreats the author led at her home in Northern California, this book is designed to help individuals break out of bad habits, reset routines and intentions, and improve their health and nutrition through powerful foods, herbs, spices, and energetic techniques. This book offers more than 75 delicious, healthy, whole food recipes as well as guidelines for how to prepare for, enjoy, and come back from a cleanse through a holistic mind-and-body approach."
Here are the most important lessons I've learned from my experiences:
"1. Surround yourself with people who are smarter than you. Also, building a great team is everything. I was CEO of my company for the first few years — and as someone who has no background in finance — it was extremely challenging navigating rounds of funding, and little things like reading spreadsheets was difficult. I wouldn't have changed that experience for anything as I learned from my mistakes. However, without strong leaders and people you trust, achieving success is difficult. You cannot be good at everything, so work with people whose strengths are your weaknesses. I have a wonderful relationship with our CEO — as he loves structure, planning, and managing the financial aspects of the business, which lets me be able to thrive in the creative aspects of the company to create recipes, write, and educate. These are what make me excited to come to work everyday!
2. Always go with the flow. When I first started Urban Remedy, I would take it personally if someone quit or a partnership didn't work out. What I found is that those people or partnerships wouldn't have worked anyway during that particular timing. Now I always tell people if they aren't super passionate about working for us or don't resonate with our culture, then it's not a good fit. Never try and talk anyone into working for you if they don't want to. When people love their jobs — they bring so much more to the table and the culture thrives.
3. Never compromise your integrity. There have been times I could have saved money and increased our margins if I chose to use commercial produce, for example. But that would have been against all the reasons I started Urban Remedy. Once you start compromising your integrity for profits over culture and values, you are in big trouble, and your customers will notice.
Jen Mellon, Co-Founder and President, Trustify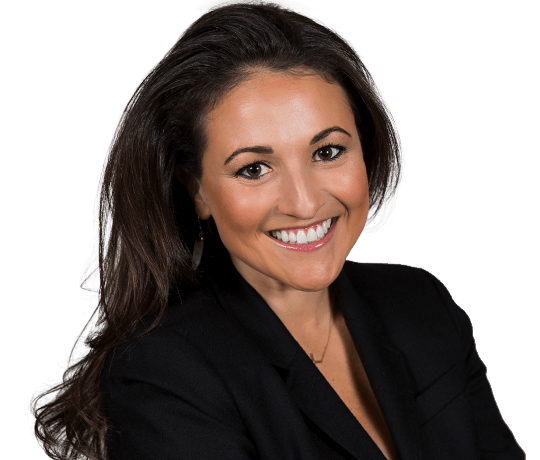 Who She Is and How She Has Overcome Limitations:
"Jennifer Mellon is the Co-Founder and President of Trustify, the first technology platform to connect individuals and businesses to the only nationwide network of highly-vetted, licensed private investigators.
Prior to founding Trustify, she served as the youngest Executive Director in the 40-year history of Joint Council on International Children's Services (JCICS). Prior to serving at JCICS, she was the Program Director for the Congressional Coalition on Adoption Institute.
A serial entrepreneur, Jen also founded Aqua Pure Technologies and Oh My Darling Designs. She is a member of YEC and Forbes Communications Council. Jen is a leader with DCFemTech, a SXSW Mentor and a WeDC Ambassador. She is an advisor for Metavest and InclusionDC. She has also served on the Board of The Campagna Center and Development Board of the National Council for Adoption. She is active in Metro Church, DC.
Jennifer is a fierce advocate for women and diversity in tech. She has been featured in Forbes, Inc., Fortune, Business Collective, and is a staff writer for Adoption.com. She has won the Goldman Sachs Technology & Internet Award, Women In Technology Entrepreneur Leadership Award, Alexandria's 40 Under 40, and the Barbara Pratt Lee Heart of Gold Award.
She resides in Alexandria, Virginia with her Co-Founder and husband, Danny Boice and their 5 children.
Here are the most important lessons I've learned from my experiences:
" As a technology founder and a mom of five young children, I often get asked how I manage it all. This question has been raised with contempt, as there was little respect for me being a mom and a founder from some potential investors. Other times, it's out of sheer curiosity regarding how I can focus on scaling a company and raising a family. I think moms have a very unique advantage as founders. We do not have a "plan B". I have five little mouths to feed so I have to be successful, failure is not an option. I also am diligent about how every hour of my day is used. If there is not a definitive ROI (in regards to revenue, scaling or family) I say no or place little to no energy on it. Compartmentalizing and being incredibly intentional about where I place my time and attention has been key to overcome the perceived challenge of raising a family and a business!
Michelle Khine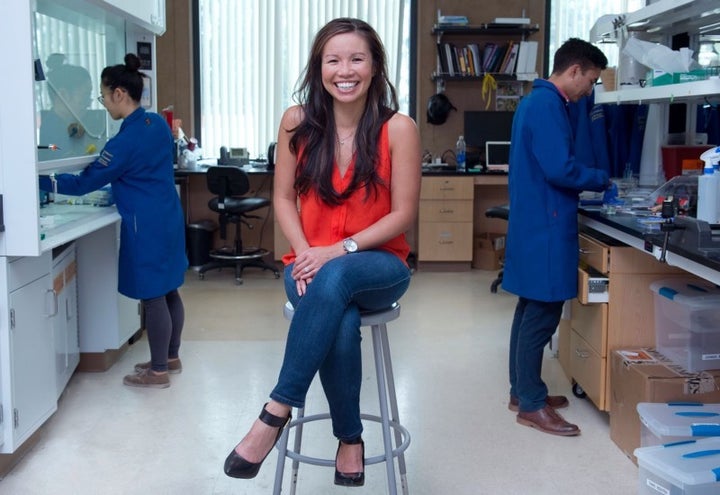 Who She Is and How She Has Overcome Limitations:
Prof. Michelle Khine is a scientific co-founder of leading biotech firm Novoheart, an expert in microfluidic platforms and Director of the Bio-Entrepreneurial Program at UC Irvine. She received her B.S. and M.S. in Mechanical Engineering from UC Berkeley and Ph.D. in Bioengineering from UC Berkeley and UC San Francisco. Following her graduation she became an Assistant & Founding Professor at UC Merced. She is currently a Professor of Biomedical Engineering, Chemical Engineering and Materials Science, and the Director of Faculty Innovation, at the Henry Samueli School of Engineering, UC Irvine. Prof. Khine was the Scientific Founder of Fluxion Biosciences and Shrink Nanotechnologies, among others. She was named one of Forbes "10 Revolutionaries" in 2009 and by Fast Company Magazine as one of the "100 Most Creative People in Business" in 2011. Prof. Khine has also been recognized as "Top 35 Innovators under 35 in the world" by MIT Technology Review. She was awarded the NIH New Innovator's Award, was named a finalist in the World Technology Awards for Materials, and by Marie-Claire magazine as "Women on Top: Top Scientist". Prof. Khine was recently named a Fellow of the National Academy of Inventors and she is also a fellow of the American Institute for Medical and Biological Engineering.
Here are the most important lessons I've learned from my experiences:
"1. Don't let anyone tell you that you can't do something. Use that as fuel or inspiration to show them they are wrong. There will always be naysayers and haters out there — it takes far less energy and creativity to discount something/someone than to actually do something new.
Do what others said was not possible — that is what being a pioneer is all about.
2. Everyone — every single person — faces setbacks and failures. It is how you deal with those failures (do you mope or do you regroup and put your nose to the grind during those times?) that defines who you are and how successful you will ultimately be. If, while others are down for the count, you are back to work and more motivated than ever, you will be successful in the long run. Put the ego aside, accept the failures and rejections, and use that to grow from. The sooner the ego goes out the door, the easier it is to really start living (and enjoying!) life.
3. You need to keep things in perspective. What feels like going over a cliff is really just a little bump in the road. What is easy to see in retrospect is often hard to see in the moment.
Cat Kom, Founder, Studio SWEAT & Studio SWEAT onDemand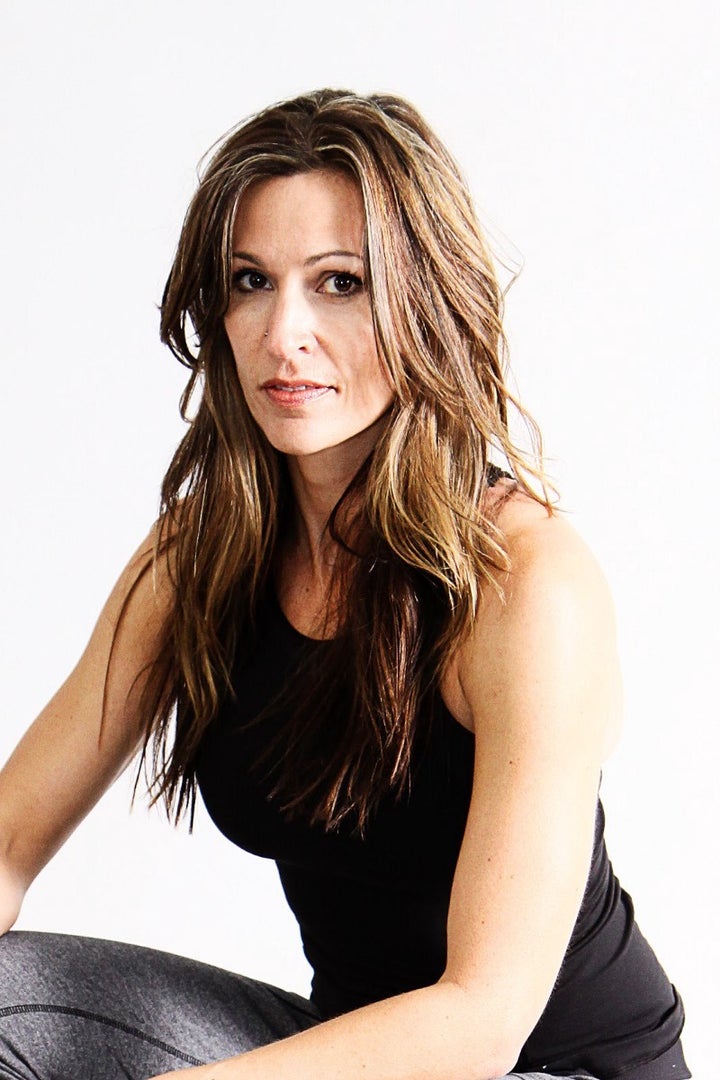 Who She Is and How She Has Overcome Limitations:
"Cat Kom worked as a technology consultant and engineer for many years, using her Business & Technology Degree from the University of Washington, but after 10 years realized it wasn't something she was passionate about. Rather than settling, she took money out of her retirement account and took a leap of faith into a completely different career path.
She became a certified Personal Training and Spinning® instructor, and from there opened her own gym in Washington State. In 2009 sold that gym and moved to San Diego, where she had no intention of starting another business, but the entrepreneur in her kept tugging at her. She missed it. Friends were continuously asking her to train them, and she realized she could not get away from this passion, nor did she want to.
At the end of February 2010, Studio SWEAT was born, a fitness studio in San Diego, CA. From there, Studio SWEAT onDemand (SSoD)took shape, an online community and at home-workout solution, with innovative classes and a live atmosphere. She now shares her team and her talents with the world!
In a field dominated by men, Cat is highly recognized, respected and succeeds in every aspect of building her business and brand. Since launch, SSoD has grown like mad, with thousands of at-home members using the Studio SWEAT onDemand apps, website and fitness channels. Even more impressive is its strong online community, known as the "Komrades". Cat continues to be a fitness inspiration and motivation for people all over the globe.
Here are the most important lessons I've learned from my experiences:
Don't be satisfied with just being okay
Someone asks you how you're doing and you answer "okay." You aren't alone, but you're settling. You stay in a relationship because it's ""okay," in a job because ""you don't hate it," or at your fitness level because ""it could be worse." Why? Because it's comfortable.
"Okay" puts food on the table, allows you to have a day off, keeps you from totally hating how you look or feel, and keeps you from feeling scared.
You know what okay is not? Exhilarating, a passion, life changing, or a reason to get out of bed. It's living the mediocre.
I think back to the times I would wallow in the okay. Never again. Has it been scary to take risks? Ummm…yeah, and extremely challenging! But life is short, so sometimes you must take jumps and endure the bumps so that in the end, and along the way, you can experience fantastic.
Be slow to hire & quick to fire
I went to a workshop where I was asked to put my employees into three buckets: Rockstars, Mediocres and Suckers. The first two are self-explanatory, the last is the group that sucks up your time and you wish you never hired.
I was then asked to take the 'Mediocres' and put them into one of the other buckets. They advance up if you believe they can step up if you invest time in them, down if not. You stop wasting your time on the lower two buckets and invest where you can get a return, your Rockstars.
So, I did. And while it was tough, I've learned to be slow to hire and quick to fire. That way I'm always working with my Rockstars!
Take Your Head with You. Lead with Your Heart. Listen to your gut.
I've struggled with big decisions in my personal and business life, time and time again. I'm extremely logical and skeptical so sometimes I overthink things. Through that, I've learned when it comes to big decisions the first things you must do is get all the information upfront, the 'take your head with you' part. The next thing is how this decision will impact me, as well as others. Check in with your heart. What's it say? Once you've done those things the best way to reach an answer is to ask your gut. It'll almost never fail you.
Sammy Courtright, Co-founder and COO of Fitspot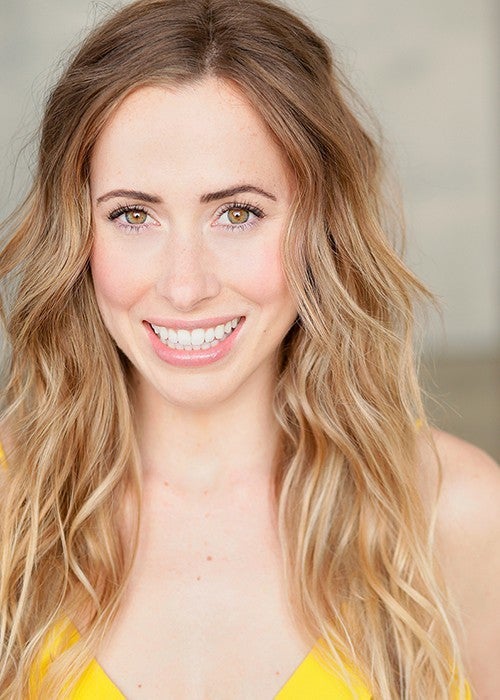 Who She Is and How She Has Overcome Limitations:
"When I first discovered Pilates as a teenager in Australia, I got hooked. I loved how every exercise flowed into the next one, just like dance. Ever since, fitness has played a huge role in my life. During college at the University of Miami, I became a certified Pilates Instructor. I've worked with all kinds of clients, from regular students to professional athletes, showing them how to work muscles they didn't even know they had.
After graduation, I got a regular desk job as a production assistant at Viacom — because that's what everyone was doing. But I found it so frustrating to stay healthy in a 9-to-5 lifestyle. My colleagues and I sat at our desks all day long, snacked on unhealthy options from the break room, and hardly ever found time to exercise. I remember thinking, There has to be a better way, for all of us.
That realization inspired my partner, Jon, and I to create Fitspot in 2014, a startup that's disrupting the corporate wellness world. Fitspot brings fitness and yoga classes, workshops, massages, meditation sessions, biometric screenings, and more on-site to employees, helping companies reap the benefits of a healthier, happier workforce.
At Fitspot, we want to change the definition of corporate wellness. To me, wellness means more than just 10,000 steps a day. It means improving balance in our bodies and minds, and feeling like our strongest, healthiest, and happiest selves. As co-founder and COO of Fitspot, I now get to do what I'm really passionate about every day: helping people improve their health and wellness. (But my biggest fitness accomplishment will always be getting my dad into yoga.)"
Here are the most important lessons I've learned from my experiences:
"1. Patience is paramount. Building a business is a marathon, not a sprint. When we first founded Fitspot, we thought, Everyone will LOVE this and use our services immediately and we will take over the world! However, we had to take some time as a company to feel out the market, interview customers, and make sure we were going down the right path. And we actually ended up shifting from a B2C product to a B2B product. If we hadn't been willing to pivot, we never would've gotten to where we are now. I also think that while it's important to set goals that are huge (even slightly unrealistic), founders need to remember to celebrate the small victories along the way. That's the only way you'll stay sane as you work through the ups and downs.
2. Surround yourself with people who help you improve. As a founder, you have to be highly aware of your strengths, as well as your weaknesses. And that's where the "company you keep" comes in: I've learned you need to hire people who are better at certain things than you are so you will constantly learn and develop your own skills. Never stop learning!
3. Trust your gut. As a business owner, you have to make a ton of decisions each day, both macro and minor. What subject line should we use for this email? What color scheme should we use for this deck? Who should we hire for our sales team? There's no way I could get it all done if I waffled over every little choice, so I've learned to tune into my intuition on a daily basis to make decisions quickly and efficiently. One thing that's helped me listen to my gut is meditating for 10 minutes every morning. It helps me remain much more mindful and optimistic when dealing with the day-to-day details of running the business.
Chelle Neff, Founder, Urban Betty Salon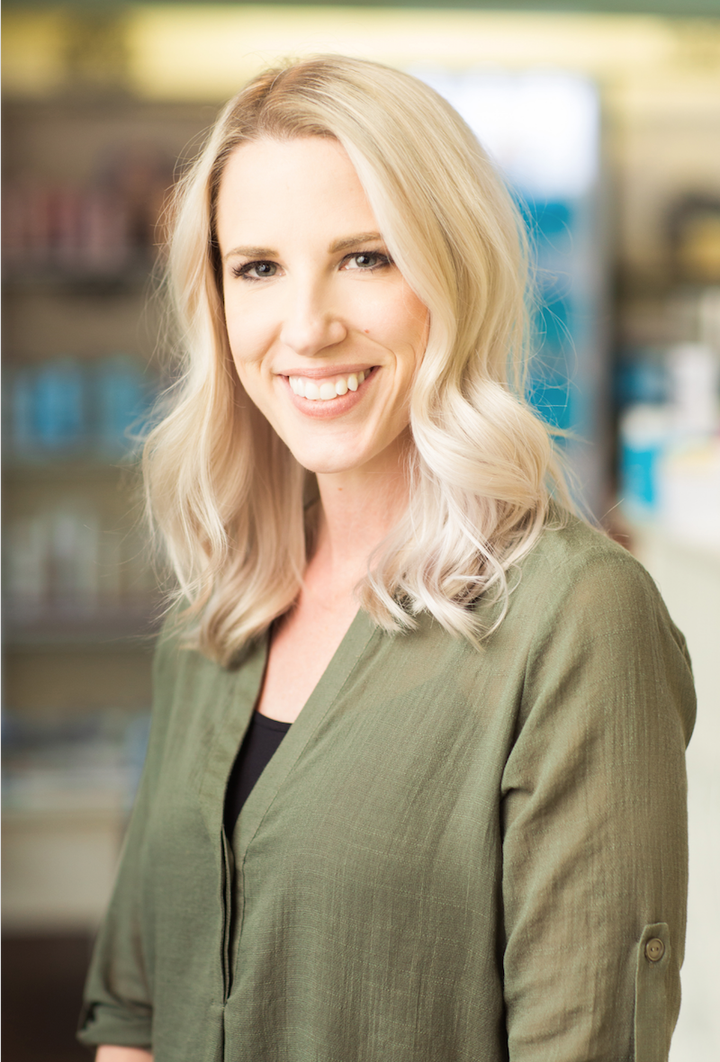 Who She Is and How She Has Overcome Limitations:
"Betty "Chelle" Neff was driven to style hair from a young age when she intuitively knew by age 10 that this was her calling while growing up in Abilene, Texas. By the age of 16 she was enrolled in cosmetology school and by 18, she was officially licensed. Chelle was hungry to learn more and keep challenging herself to upgrade to higher end salons before finally nabbing her own chair at a Salon Suite space. Being independent led to a need for a business identity. And thus the Urban Betty brick and mortar was born, inspired by the the name Betty which is her grandmother's name.
In January 2005 it was time to hang out the Urban Betty name on her own shingle, opening up her first salon in Central Austin. She opened and gained one employee within 6 months (who is still employed by her to this day) and only had six chairs to start. Chelle ran all aspects of Urban Betty from reception to accounting, and styling clients to promotions and marketing. She firmly believed that "if you build it, they will come," and so she persevered and after an expansion in September 2015 is now owner of one of the largest independent hair salons in Austin, Texas. In 2017 Urban Betty grossed 2.2 million dollars and has over 40 female employees with an average income of $80,000. So successful was the first, that expansion plans for a second Urban Betty salon are underway and will open in the Spring of 2018. In 2017 she also launched her own series of education classes for the general public and stylists called Betty Bootcamp. In 2018 she joined the Advisory Board on Cosmetology for the Texas Department of Licensing and Regulation.
No stranger to innovation, Chelle designed and developed her own app, FyleStyle, which allows stylists to track client information and color formulas.
And, she and her husband David J. Neff created the Austin Weird Homes Tour — a self-paced, self-driving tour of Austin homes that reflects the unique character of the city. The tour has expanded to cities such as New Orleans and Houston and their first book, Weird Homes: The People and Places That Keep Austin Strangely Wonderful will be released in February 2018.
Here are the most important lessons I've learned from my experiences:
When I first opened my salon, I didn't want to be anyone's boss. I was only 27 and the thought of telling others what to do terrified me. I thought the resolution to that, was to hire only contractors that would pay me weekly rent for their salon chair and do their own thing in the meantime. I was surprisingly awoken to a reality that this could never be the case. Even if people are running their own business within your business they need structure and a cohesive culture that can only be led by you. Eventually I changed my salon company to all commission where I could lead as a boss and have the culture that I wanted.
Charge what you are worth.
When originally structuring the price list of services for my salon, I offered package deals and all sorts of special discounts. I thought surely this was the best way to draw in new business. After struggling to make ends meet, I finally ran a report to see how much money that we were giving away. It was an astonishing $50,000 in just one year. After that, with the help of a business coach, we restructured our pricing list to an a la carte menu with only a limited amount of discounts. Our revenue grew 30% the next year after that!
You need a mentor or coach.
You can't do it alone. I tell people that my business was built on making mistakes. And after 6 years of "failing forward", I decided to ask for help and I hired a consultant group with a business coach. It changed my life. This was also the same year that my salon company grew 30%! It's great knowing that you have a person who can be a sounding board and have educated answers based on industry experience for all of your questions. It eliminated many sleepless nights for me.
Emma Mcilroy, CEO, Wildfang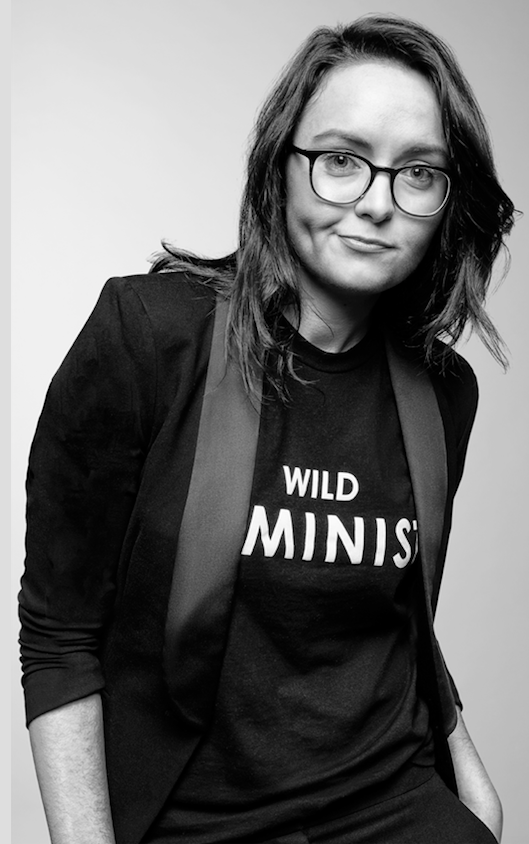 Who She Is and How She Has Overcome Limitations:
I'm a queer, immigrant, female founder which immediately puts me in a very small minority of CEOs. I've also raised millions in funding which is highly unusual given my profile. Every day I try to create more space for women who look like me. Lastly, we are a start up who has made activism a part of our DNA and last year we gave $75k to charity even though we aren't yet profitable. That's unusual for sure.
Here are the most important lessons I've learned from my experiences:
"1) If you've got a platform and privilege — use it. Create space for others like you and kick down the door so they can come thru it behind you
2) Get a thick skin. When you do something other people haven't done before, it's easy for others to criticize you. Remember if it was easy — everyone would do it. But they don't. You're blazing a trail so get a thick skin.
3) Build a tribe of #YeahMaybe supporters around you. They will help pick you up when you fall and remind you why you do what you do."
Monica Tadros, MD, FACS Center for Sinus, Sleep and Facial Plastic Surgery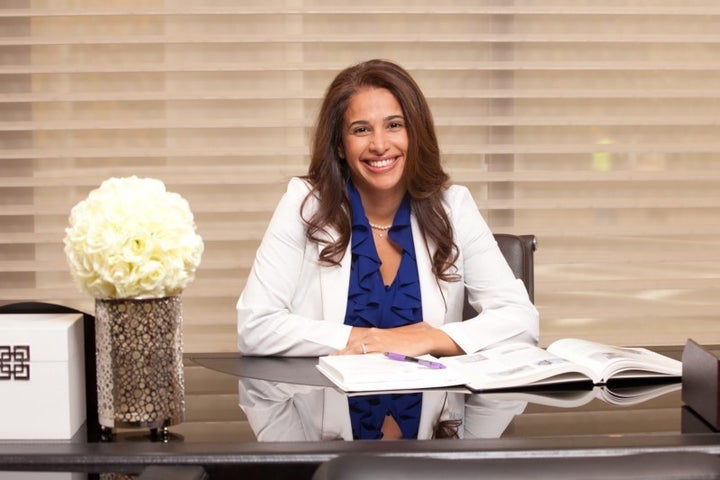 Who She Is and How She Has Overcome Limitations:
Dr. Tadros is a renowned double-board certified Facial Plastic Surgeon and ENT who is the founder of Center for Sinus, Sleep & Facial Plastic Surgery. She is a female surgeon who has successfully launched a private practice in NYC and northern NJ. American Medical Association statistics show women currently constitute only 19 percent of all surgeons.
Here are the most important lessons I've learned from my experiences:
1) I learned that you don't always need to promote yourself in order to grow your practice / business, by being great at what you do, patients (and in business clients) will follow.
2) Work / Life balance is critical as my professional passion is treating form and function as it relates to the nose, while being the best parent I can be to my children.
3) Appreciating my parents as it took becoming a parent to truly understand just how amazing my parents are. Therefore my lesson from them is to always be present and in the moment.
Polina Chebotareva, Executive Vice President and Partner, Cambridge Companies SPG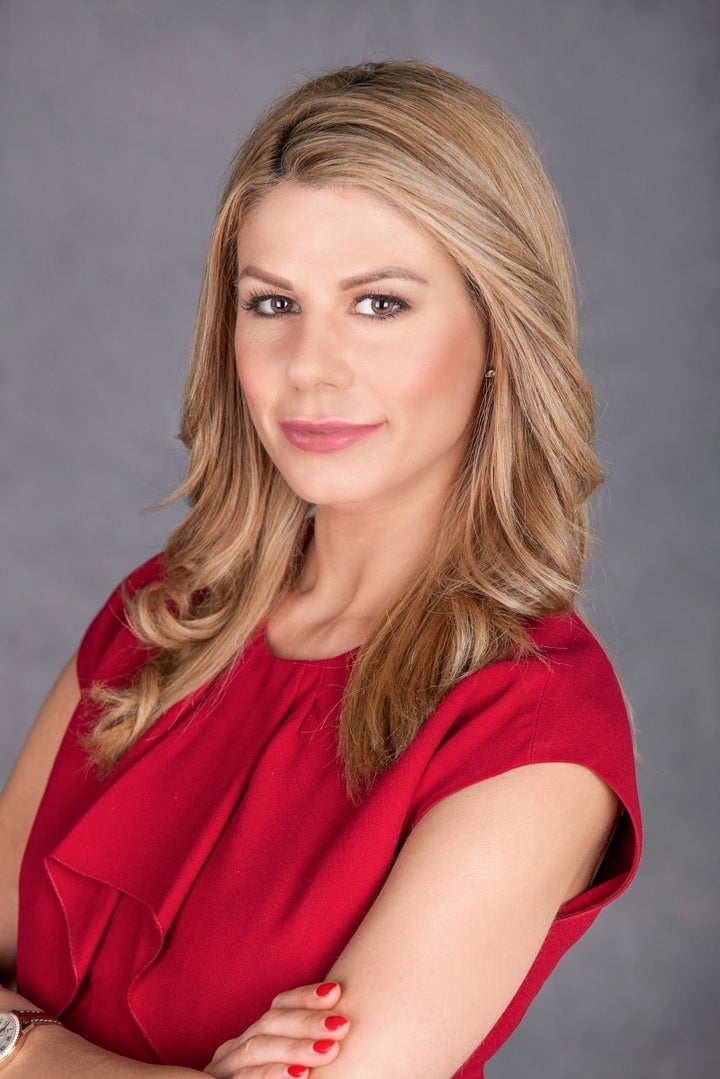 Who She Is and How She Has Overcome Limitations:
"Polina Chebotareva is an innovative pioneer with a comprehensive background in business, economics, strategic opportunity investments and venture capital transactions. Prior to joining co-founding Cambridge Companies SPG Polina was an Executive Vice President and Partner at a real estate investment firm with $350M Equity AUM.
Her detailed approach to both people and business helped Cambridge Companies SPG secure and facilitate several key investments including:
Foodstirs — One of the fastest growing comp anies in America according to CNBC in 2016
Once Upon a Farm — National Leader in Fresh HPP Baby Food
Owl's Brew — A Nationally available Cocktail Mixer and Craft Beer Company which recently received a strategic investment from the largest beer company in the world
Polina maintains relations with strategic and high-value clients for the firm, portfolio companies and key accounts. Polina is an expert in organizational development, investment research, media and public relations. Polina has over a decade of real estate, angel and venture capital experience. Her deep knowledge and understanding of select market sectors allows her to underwrite transactions, develop operational teams, execute complex business strategies and finance transactions.
Polina is passionate about empowering woman in business and female entrepreneurs, she has secured investment opportunities for Cambridge Companies SPG in some of the best preforming women owned businesses in the county. Polina is passionate about charity, art, culture and has a proven track record of commitment to our community. She is an underwriter and major donor at Harvesters Food Bank in Orange County. Through her work at as a Board Member for The Laguna Art Museum in Laguna Beach, CA she has helped raise awareness and funding for environmental issues. She has devoted her time and resources to The Village of Hope Rescue Mission which helps struggling parents restore stability in their lives and the lives of their children." "I grew up in Russia, and my family made their way to the United States in the early 1990's. Our immigration absolutely played an important role regarding my view of success and my business practices. I was encouraged to strive for success at a young age, which helped me to establish Cambridge Companies SPG as a high-achieving business.
Here are the most important lessons I've learned from my experiences:
Three important lessons I have learned through the years, and something that I believe any successful leader holds includes coming from a place of "yes," authenticity and kindness.
1) I believe that persistence is a top trait for any leader. In the world of business, you have to believe that there is no such thing as "no." Instead, you have to come from a place of "yes" with conditions. Establishing these conditions helps to draw boundaries while complying with most requests.
2) The importance of authenticity will get you very far. Be genuine in your line of work. Since you cannot please everyone in business, you have to continue to be yourself and others holding similar visions will surround and support you.
3) Lastly, be humble and kind. Treating people with respect and kindness will help you receive the same in return. In a world where creating and maintain relationships is important, people recognize kindness and humility in a workplace.
Katia Beauchamp, Co-Founder and CEO of Birchbox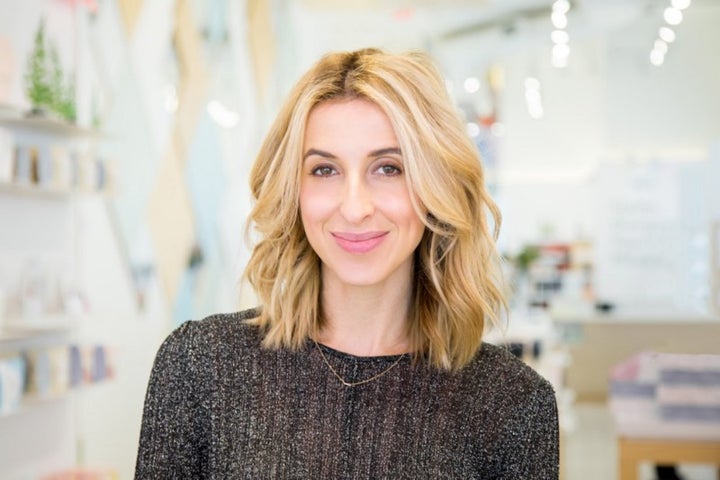 Who She Is and How She Has Overcome Limitations:
Katia cofounded Birchbox in 2010 when she saw an opportunity to change the way people discover and shop for beauty. Today the company, which is best known for its monthly subscription of personalized samples, has 4 million customers, 800 beauty and grooming brand partners, operations in six countries and a flagship store in New York City. Prior to earning her MBA from HBS, Katia worked in structured finance & commercial real estate. She also holds a BA in International Studies & Economics from Vassar.
Here are the most important lessons I've learned from my experiences:
My best advice is to seek advice. You should always be asking others about their experiences and how they weigh options and pick paths forward. I made the mistake early on of not spending enough time doing this. Why? Because I was busy, for one; because it invited so many different opinions and ideas, it made my head spin. More so, it made me uncomfortable because the advice I received often questioned some of my fundamental beliefs as to why the company NEEDS to exist.
I have since realized that it is not about bringing someone in to actually get *an* answer. This is about gathering as much perspective as possible, and it should never stop. It is about learning all the time; it is the only way to speed up the journey of developing an even deeper sense and instinct for what you are doing. Outside ideas are there for you to consider, to think about, and question whether you want to take pieces of them…it is up to you to use them to shape your vision, beliefs and drivers. Make this a part of what you prioritize. It's irreplaceable.
Being successful is not about knowing everything. Believing you need all the answers is what spurs the imposter syndrome. The leaders that I look up to most have a level of confidence that gives them the capacity to trust in their team, and the humility to believe that the best ideas might not be their own. You set the vision and help them see the opportunity, but let people drive. I'm not there to safeguard things or mitigate risk."
Anne P. Mitchell, Attorney at Law, CEO SuretyMail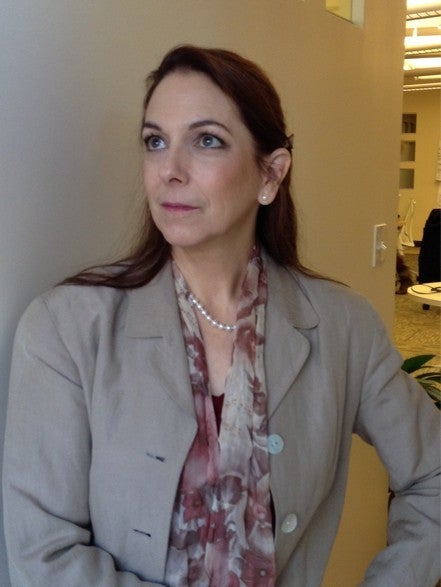 Who She Is and How She Has Overcome Limitations:
From street urchin to high school dropout to M-16 slinging truck driver to abused wife to single mother to Stanford Law School, CEO and policy maker, this is my story.
All pure, unexpurgated me.
I was born in the spring many years ago, in what was then a rough part of New York City affectionally known as "Hell's Kitchen".
I was born on an April morning, and so my mother wanted to name me "April Dawn". My father nixed that idea, saying that with a name like that I could only grow up to be a stripper or a hooker. I suspect that he may have regretted that intervention when I instead became a lawyer.
Also, I was born at Bellevue hospital, which was probably a great portent of things to come.
My mother abandoned me at the age of 3 — by which I mean she dropped me off for a visit one day and never came back for me. I then went to live with my father, who did a spectacular job of caring for me, but had some issues of his own. And so I struck out on my own at the age of 11, finding places for myself to live until I got my first apartment on my own at the age of 16.
Along the way I had been emancipated by the state of Massachusetts, and it drove the principal of my small-town high school — one of four which I attended over the years — absolutely crazy because if I missed a day of school, I would just write myself a note, and they had to accept it.
"Please excuse Anne for having missed school yesterday. She wasn't feeling well. Signed, Anne"
Half way through my senior year of high school I got rather sick. I was at that time supporting myself by working full-time nights in a nursing home, going straight to school in the morning, and then going straight to another part-time job after school. Maybe I wasn't so much sick, as just very, very tired. Something had to go, and as I was supporting myself, it couldn't be my jobs. So I dropped out of high school half-way through my senior year, and took my high school equivalency.
And, oh yes, I also joined the Army.
Now, my primary reason for joining the Army was to get the GI Bill, which we still had back then. I figured it was the only way that I had a prayer of paying for college.
While I was in the army, I met my first husband. We got married, and 10 months later our daughter was born.
My daughter is a wonderful person. Unfortunately, my then-husband had a terrible temper, and no problem with turning that anger outwards, to us.
This, by the way, is why I have little sympathy for battered women who stay. That's just BS. Yeah, I know, I'm going to tick off a lot of people by saying that, but if I could do it, so can they.
My motto has always been "you do what you gotta do", and you know what? It works.
I single-parented my daughter, and pulled us both up by my bootstrap working as, among other things, a pharmaceutical sales rep, and an office manager for a dental office. I had enrolled in college, and so was single-parenting, working full-time days, and going to college full-time at night. Thank goodness for that GI bill!
During that time, I became heavily involved in fathers' rights. How and why that happened is another story for another time, but I ended up founding a national fathers' rights organization on top of everything else that I was doing, testifying at legislative hearings and holding support meetings for disenfranchised fathers.
It was also around this time that I discovered the Internet. Oh, it wasn't the Internet as most of you think of it today. There was no worldwide web, there was no DSL. Commercial email services had only just started, and people connected to them with 300 baud modems.
But it was wonderful, and I became active on the new Internet services, ran forums, and set up a fathers' rights BBS.
While I had not originally intended to go to law school, I was hooked from the moment I took my first law class in undergrad. So I declared a legal studies major, worked my tail off, made Phi Beta Kappa, and applied to law school.
In 1989 my daughter and I moved out to California so that I could attend law school at Stanford.
I'm probably Stanford Law School's only high school drop out.
When I arrived at Stanford, one of the first things I did was to set up my fathers' rights BBS, in my student housing, on my Commodore 128.
Once I had graduated and took the bar, I became one of the first, and one of only a handful of, fathers' rights attorneys in the country.
I represented single fathers (only) in private practice — reconnecting them with their children and putting them back in their lives — until 1998.
At that time two things happened — the first was that I hit the wall — I had completely burned out. Always representing the underdog — particulary single fathers — is a constant uphill battle, and is soul-destroying.
The second was the birth of my son, and my desire to spend more time with him.
So I was really ready for a change. And I was on the phone one day with my friend Paul Vixie, who had at that time founded the first anti-spam organization, MAPS, and was crying on his shoulder about how I was closing my practice, and didn't know what I was going to do next, and he said "Well, we're about to get sued, and you are one of the few attorneys I know who really understands the Internet, so why don't you come in-house for me?"
So I went in-house for MAPS as their director of Legal and Public Affairs, and that's how I ended up in the anti-spam, email delivery industry.
I stayed at MAPS for a couple of years, and was then recruited to be the CEO of a new anti-spam, email delivery start-up which we eventually called Habeas.
I left Habeas when I was summarily relieved of my duties by the primary VC due to our religious differences.
He believed he was God, and I didn't.
From Habeas I went on to be the CEO of the Institute for Social Internet Public Policy (ISIPP) (formerly known as the Institute for Spam and Internet Public Policy), where I am today.
In the course of my professional life I have had many amazing moments, and many great honours. For example:
I have been asked to consult with the California legislature regarding child support and spousal support.
I have been asked to speak to the California judges association about bias against fathers in the judicial system.
I have been personally invited by then Governer Pete Wilson to speak at his specially convened Focus on Fathers Summit.
I have been asked to teach at a local law school.
I have been asked by Senator McCain's office to help them architect and author legislation which goes after affiliate spammers.
And I count among my business friends many amazing people for whom I have a great deal of respect, and about whom I still think to myself "You like me! You really like me!", among them, in addition to Paul, being Warren Farrell, Tom Campbell, and Guy Kawasaki (the latter two whom I am lucky enough to have counted as my mentors — one of whom kept me sane during my theological questioning and subsequent excommunication from Habeas).
The list goes on and on, and so could I, but I won't.
Because my point — and I do have one — is this:
Not bad for a kid from Hell's Kitchen who struck out on her own at the age of 11, eh?
So to those very few people who actually believed that the whole of me was greater than the sum of the parts of my life: thank you. Your faith in me helped to instill in me one of the most important ingredient in this life: the knowledge that I could do anything, if I set my mind to it.
And to those of you who thought that a girl with my background and history could never amount to anything — like my professor at university who, when I asked him for a letter of recommendation for law school snidely said "don't get your hopes up", well… the title of this article says it all.
Here are the most important lessons I've learned from my experiences:
"1. The mantras ""you do what you gotta do"" and ""it is what it is"" will get you through any experience.
2. Nobody is going to do it for you, so get moving on it. (See #1)
3. When your market repeatedly tells you what it wants from you, you should listen. (This because after founding ISIPP, and having both the email receivers (ISPs and spam filters) *and* the email marketers tell us for months that they wanted *us* to offer an email reputation certification service, because they trusted us, I *finally* agreed and of course the rest of history — SuretyMail is one of only two companies in the *world* who offer an email reputation certification service!"
Nancy McSharry Jensen, CEO and CoFounder, The Swing Shift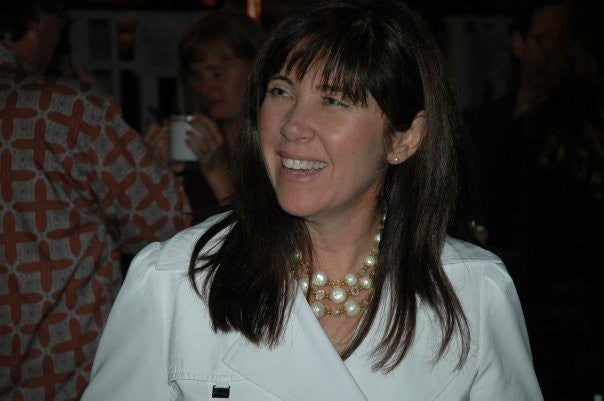 Who She Is and How She Has Overcome Limitations:
"I'm CEO and Co-Founder of The Swing Shift, the destination for women in career transition.
After a 20 year career (started at International Data Corporation, where I opened businesses on both coasts; Microsoft, where I launched operating system, server and early SaaS products at Microsoft, including SharePoint's initial market introduction; instructor at UW's PCEO Software Product Management program, I worked with dozens of student projects) I took a 5 year break to care for my small children and aging parents. When I wanted to get back into the workforce, as almost every woman who takes a career break does, I encountered unexpected roadblocks in my career re-entry from traditional recruiters, hiring managers and prospective employers.
My tipping point came after a CEO in a late stage startup in the same space as SharePoint, phubbed me in an interview, and offhandedly remarked "yeah you've been out of the workforce for 4 years, you don't know the market."
Um — hello. I launched and grew SharePoint, a $1b business. I was so angry, and thought "if it's this hard for me, and I have such a strong background, what is it like for other women?" Inspired, my business partner Sarah Duenwald and I launched The Swing Shift one year ago, originally named ReBoot Seattle.
We're on our 5th cohort, we've expanded our focus, we've moved to a fast growing mission aligned co-working space, and working on a super exciting growth plan.
We're breaking barriers on multiple parameters:
As female entrepreneurs, we are building a business, attracted investors (where only 2% invest in female owned businesses), are cash flow positive, and we get to see our kids and families. We're working on a longer term plan to invest in the female entrepreneurs who come through our program.
43% of women take career breaks, and almost all want to return to work. There's perceptions that their skills aren't relevant, and companies aren't willing to hire them. We work with companies like Expedia, ATT and Amazon just to name three, that work with us to get these women back into the paid workforce.
When women return, they want the flexibility to make it work with their competing family and life demands. We're working on a job board and resource guide with contract employers to facilitate hiring and promotion of women who are looking for part-time and contract work
Here are the most important lessons I've learned from my experiences:
" "We've learned so much along the way. The top three:
Make Bets. There's massive momentum around women in the workplace right now. We made a strategic bet to host our programs at The Riveter co-working space, which is mission aligned. We had to move fast, and there were a couple of hiccups. Now we're in the process of co-promoting each others' programs, and working on geographic growth. We applied to Social Venture Partners' Fast Pitch business competition and made it to the semi-finals. As a brand new company, we were thrilled to be there, learned so much about our business along the way, and picked up a couple of investors. Don't mistake us: it was scary! Both could have been disasters! But they worked out.
Go Big. Our original focus was on returnees, but we heard from cohorts, partners, advisors and business competitions that we needed to reach higher, reach broader, and that we appealed to a much broader spectrum of women. We also heard that we should think about growth beyond our original Seattle market. So we expanded our vision and focus, and working with a strategic partner on doing just that in 2018.
Do the Hard Work. As small business owners, we have the great good fortune of growing and promoting a business that fills a real demand in the market. Sometimes we get to serve as panel moderators and speakers, working as local thought leaders, and being highlighted in the local press. Sometimes we are entering names endlessly into our database, using Canva to design our marketing materials, stuffing folders and gift bags for cohorts and speakers at our own program, and spending summer vacation working on our business competition applications. We are happy to do the work needed to make the business successful. But you have to do it — no one will do it for you.
This is a bonus lesson and maybe most important: You build your business one customer at a time, and you must listen to them to grow. We've worked with hundreds of women. Every woman has a unique story to tell, with varying depths of experience, and different life choices which informs their next steps. But every woman we've encountered has one thing in common. Their career stories are far from over. Women want to build on both their paid, unpaid and life experiences. They want to be in control of their career direction. And they want it on their own terms. We've tuned our business to address their needs and that's why we're growing."
Alexis Beechen, Founder & CEO, The Drop Wine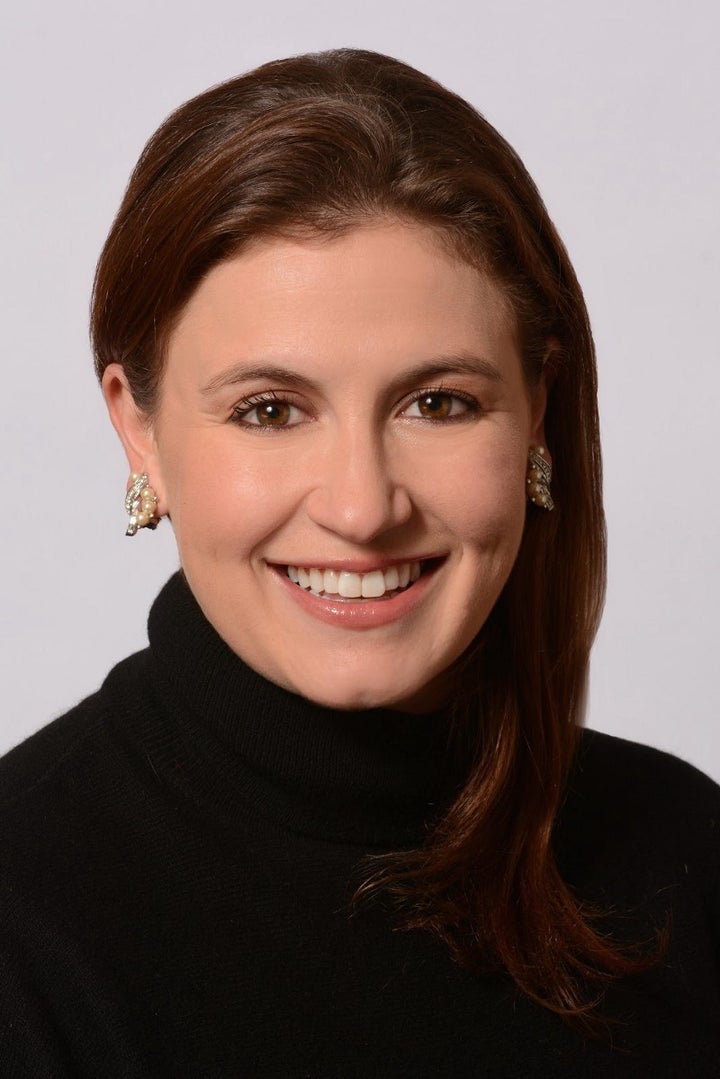 Who She Is and How She Has Overcome Limitations:
Alexis Beechen is a Columbia Business School Grad and the 31-year-old founder of The Drop Wine, a thriving wine startup based in New York City. Prior to The Drop, Alexis managed Dos Equis' "Most Interesting Man In The World" ad campaign. Alexis launched The Drop in April 2016 with a canned rosé and a rosé-themed instagram account #thatrosélife in April 2016. After the first run of cans sold out within 14 weeks in only 6 states, she teamed up with Scotto Cellars, an award-winning family vineyard in Lodi, Calif to bring a red and white blend to market. Key placements include Whole Foods, Fenway Park and Total Wines. The Drop revenues increased more than 300 percent in 2017 as it expanded from a single state to 16, and sales in New York alone have doubled over last summer, all while keeping the original, small team. Alexis has overcome obstacles like a lack of investors who wanted to gamble on a new alcohol concept and a lack of experience in navigating the highly regulated, male-dominated wine sector. In early 2018, The Drop will be introducing direct to consumer subscription services, resealable cans, kegs, yet another iteration in the innovation in packaging the grape.
Here are the most important lessons I've learned from my experiences:
"1. Don't assume that industry veterans are industry experts. I assumed that people who had 10 or 20 years of experience knew everything and that I would never be able to catch up. But passion, hard work and the will to learn can quickly give you the edge.
2. Don't be afraid to ask for the meeting — you'll figure out what to say. When I first started the drop, I was nervous about asking senior or important people to meet with me because I didn't have a list of 5 specific things to ask them. I realized that they were just excited to meet entrepreneurs doing innovative things. The conversation flows more easily than you'd think.
3. You are your biggest critic. I obsessed over the smallest details. And thought clients were judging me on the minutia of our work. But people will take you seriously and give you more slack when they believe in your vision not because you spent 10 hours flyspecking a proposal. I was nervous that people wouldn't notice these things and not take me seriously. I realized that people will give you more slack than most Type-A entrepreneurs.
Dr. Veronica Stahl, Entrepreneur & Dentist, Cannabite LifeLong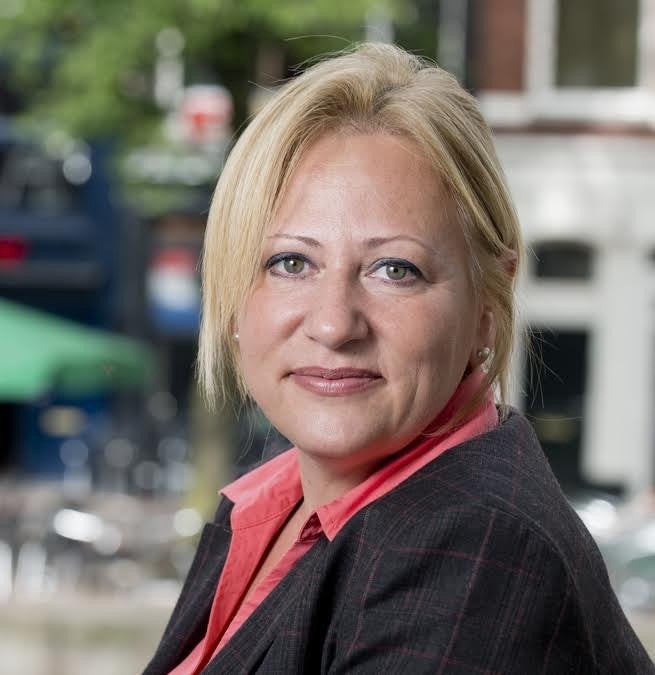 Who She Is and How She Has Overcome Limitations:
"Dr. Veronica Stahl is an international expert and leader in the dental implants industry. She has delivered care and led teams of medical organizations that deliver optimum care for patients. Her expertise in the fields of implantology, endodontics, and restorative dentistry with medical applications of cannabis in dentistry enable her and her team to drive a high impact organization of science-backed treatments. With advanced degrees in implantology and endodontics and more than 23 years of dental experience, Dr. Stahl currently resides and works in Brussels, Belgium. She practices dentistry at Euro Dental in Brussels and is a licensed dental practitioner in the U.K., Belgium, the Netherlands, and Israel.
Here are the most important lessons I've learned from my experiences:
" As an entrepreneur, I've learned to believe in myself and follow intuitions. I've also learned that bringing ideas to life is the most challenging and rewarding thing. You have to vision it, believe in it, build up a framework with steps needed in order to make it happen and stick to the list.
Lauren Perkins, CMO, FlyFit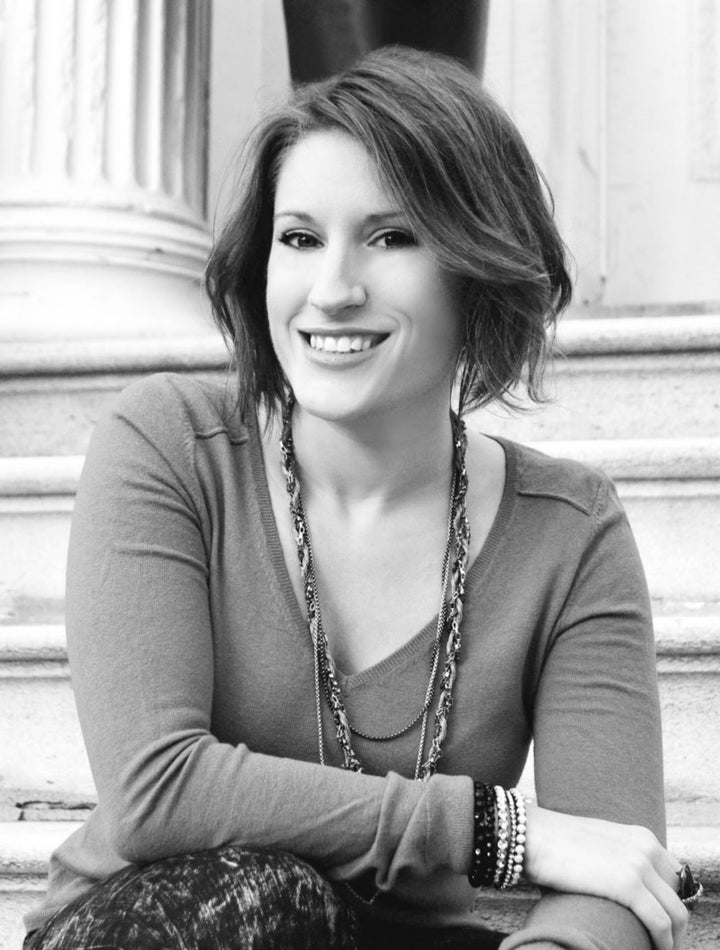 Who She Is and How She Has Overcome Limitations:
"Lauren Perkins is known for bringing her passion, drive, and commitment to every aspect of her personal and professional life. She is a serial entrepreneur, thought leader, and CMO known for creating high-performance teams, fearlessly building new markets and achieving aggressive growth goals.
Her latest venture, FlyFit, combines her loves of fitness, adventure, and performance to create the first wellness and fitness studio to provide instructor-lead and interactive workouts at international airports behind security. It's also the first startup to fully adopt her signature "Think like a Brand. Act like a Startup.™" operating model from day one. She has spent a decade fire testing the model as CMO for startups, scale-ups, and corporate innovators through her advisement firm Perks Consulting, founding instructor at General Assembly and EIR at Columbia University."
Here are the most important lessons I've learned from my experiences:
"1 Stand in your power: don't be afraid to ask for what you want, deserve and know will set you up to be successful
2 Channel your inner white guy, may sound like a joke but several of my female entrepreneur & VC friends have been using this when one of us has doubt or isn't being as fearless as we should be
3 Karma's a mean lady, stand by your values, character and intuition; it may not always serve you in the moment but it will serve you long term, a ruined reputation or credibility is hard to rebuild"
Fran Griesing, Founder, Griesing Law LLC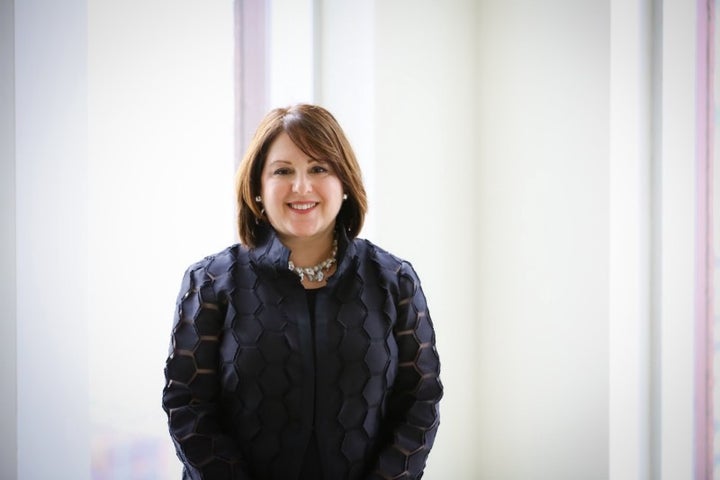 Who She Is and How She Has Overcome Limitations:
"Francine Friedman Griesing is the founder of Griesing Law, LLC, a women-owned and operated law firm based in Philadelphia. In January 2010, during one of the roughest economic downturns across all sectors, Fran launched Griesing Law with only a handful of clients out of a small sublet space. Today, the original three-person team has grown into a 20-plus person team, in a high-rise building in Philadelphia.
Fran exemplifies a strong, ambitious and compassionate female leader in not only what she says, but in her actions. In addition to being widely regarded as a litigator, arbitrator and mediator, she has been a champion for women both within and outside the legal field for over three decades, and has earned the respect and admiration of her male and female peers in the process. Fran embodies the phrase, "a rising tides lift all boats", as both a colleague and leader who believes that helping and supporting others is the best method for success, which she has demonstrated throughout her career. Colleagues and friends of Fran describe her as "tenacious and bold, generous and supportive as a mentor and a leader, a woman lawyer who proactively supports and encourages other women to achieve success in their careers and their personal lives." In addition to launching and growing her firm over the past eight years, Fran continues to set the groundwork for women in leadership as an attorney and as an entrepreneur, inspiring the next generation of women leaders to come.
At the beginning of her career, Fran practiced law at top tier firms in New York and Philadelphia and also served as Chair of Litigation of Philadelphia's City Solicitor's Office under former Mayor Edward G. Rendell, who later served as Governor of Pennsylvania. As the City's top trial lawyer, Griesing advised the Mayor, ranking administration officials and City Council on cutting-edge legal issues.
Her mission for Griesing Law was to break that mold and be a place where attorneys could attend to their personal needs and still have successful careers. Over the past eight years, the firm has become known for its unique and open culture, serving the needs of its diverse team of attorneys, the majority of which are women. Fran believes that the success of any one employee means overall greater success of the entire firm. Everything done at the Firm is to further Fran's mission to provide the highest caliber of legal services economically while creating an environment where women do not have to choose between thriving in their careers and having a fulfilling personal life.
Anyone who knows or has interacted with Fran cannot deny her devotion and passion for the enhancement of women in the workplace. She has opened doors for countless professional women through mentoring and introductions.
Here are the most important lessons I've learned from my experiences:
" "1. Self-care is the single most important thing you can do for your business. Just like when you're on a plane and the flight attendants tell you to put your oxygen mask on first before helping others, it's critical as a business owner as well. If you don't take care of yourself and you're collapsing from stress and exhaustion, then the business suffers. When you're at the helm of the ship, you want to be able to put your best foot forward for clients and set a good example for employees to model. You can only do this if you take time either alone or with friends and family to recharge and do activities that give you a genuine break from running the business.
2. It's never too early to think about a succession plan. I get calls from women business owners all the time who suddenly want to retire or switch careers but haven't given any thought to what they will do with their current business. I suggest updating your succession plan regularly as personnel and industry changes can impact the worth of your business over time and you want to be prepared should anything sudden happen and you can no longer run it. Laying out your plans for the future will help you avoid the unfortunate situation of losing the worth of your whole business if there's no one else to take it over.
3. Don't let personal issues fester. When conflict or tension arises with clients or employees, it is much more beneficial to address the problem early so that you can more easily remedy it, rather than waiting until it erupts, which can result in more damage to the relationship and the business. This is especially relevant in a boutique firm like mine, where our team works very closely together and we've developed such close relationships. I recently wrote about some of the challenges of managing personal relationships as a business owner and learning how to create appropriate boundaries for everyone's benefit."
Emily Best, founder and CEO, Seed&Spark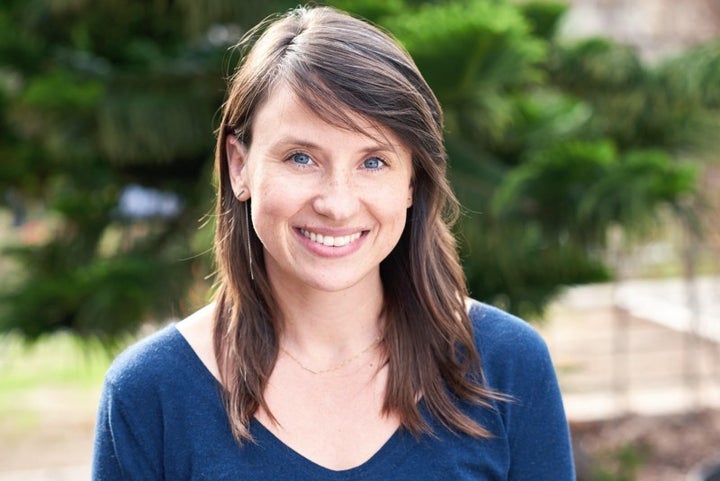 Who She Is and How She Has Overcome Limitations:
"Emily Best is the founder and CEO of Seed&Spark, a streaming and crowdfunding platform to find, watch and support wonderful and wild movies and shows by made by diverse, award-winning creators. In 2011, she produced the feature film, Like the Water, starring Caitlin FitzGerald (Masters of Sex, Rectify). Since then she has served as executive producer on a host of film and virtual reality projects that have played at festivals from Sundance to SXSW to Tribeca and beyond. Most recently she created and co-directed the web series F*ck Yes!, which Refinery 29 called, ""The sex education you wish you had in high school."" Emily was named a 2013 Indiewire Influencer, a 2014 New York Woman of Influence, was included on the 2015 Upstart 100 list, and graduated from the 2016 class of Techstars Boston. She has raised millions of dollars in traditional funding, equity crowdfunding, and rewards-based crowdfunding, and contributed to over 300 crowdfunding campaigns to date.
Here are the most important lessons I've learned from my experiences:
1. "Your own limits should not be your standard for everyone on the team. I'm a terrible sleeper, always have been, and run on some insane cocktail of adrenaline and passion for my work. I absolutely cannot set that expectation for everyone on my team or I would create a burnout culture, which is, quite literally, counter-productive. Of course I want everyone on the team to feel really passionate about the work, but I also want them to stick around, so I do not want their work to be all-consuming. To avoid this, I do three very specific things: 1) I do not allow them to see I'm the ""first one working and last one to leave."" If I am planning to work well after hours, I go home a regular going home time, and work from home. 2) We meet each week to discuss priorities for the week, and each team member is only allowed to have three. That way, they focus on what's most important and put a greater value on the quality of a work in a week than the quantity. 3) Team members are required to pursue their creative goals outside of work. I check in with them about them and offer what I can to help.
2. You will be told no more than the average bear. When I first started pitching Seed&Spark in 2011 as an ecosystem that combined crowdfunding and distribution to help make Hollywood more diverse and inclusive I would hear: you're unfocused, and diversity and inclusion aren't THAT big a problem. (Ha. HAHAHA.) Investors and advisors would point to a plethora of emerging companies focused on one or another piece of the ecosystem as examples of how we should be focused. I was told that without focus, we'd never overtake incumbents like Kickstarter in crowdfunding, for example. Out of all the companies those nay-sayers were pointing to back that, only a very few remain. And, we have overtaken Kickstarter by every meaningful metric around crowdfunding for moving pictures. I really, really, really believe that we can change the whole ecosystem, and that we can only do it with an ecosystem solution. I'm prepared to work on a set of wicked problems all at the same time because I believe all the threads in the tangled knot are connected. It's pathological optimism at best, but it's the only way I could possibly have faced down that many No's.
3. You need back-up. If you're into pushing limits, you will obviously push your own. You will spend most of your time out of your comfort zone at the very edges (or often, way beyond) your own expertise. Surround yourself with great friends and great mentors, and rely on them (and be there for them). I have a group of close women friends who are just as valuable to my efficacy as a CEO as are the incredible group of mentors I have. Your emotional health is extremely important, just as important as growing your expertise. I find it especially helpful to have business mentors outside of my industry. Learning lessons from other industries is very helpful when pushing limits within your own
Patti J. Moran, President and Founder, Pet Sitters International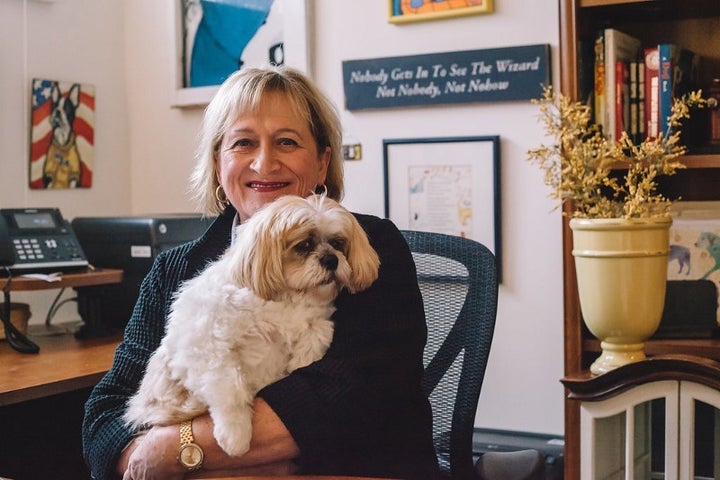 Who She Is and How She Has Overcome Limitations:
"There are many women today who have made significant contributions to their respective companies and their industries-at-large. However, very few — if any other — can be credited for founding an entirely new industry as Patti J. Moran did.
After a corporate layoff in 1983, Moran decided to start her own small professional pet-sitting business — a service unheard of at the time — in North Carolina.
As requests for information on starting similar businesses came in from around the globe, Moran was prompted to put her how-to advice on paper. In 1987 she wrote the first book and premier reference on the topic — Pet Sitting for Profit. Through the years, it has been considered by many to be the "bible" of professional pet sitting.
In 1989 Moran unified pet sitters for the first time through a non-profit association and in 1992 she partnered with Business Insurers of the Carolinas to offer the first business insurance for professional pet sitters.
After 10 years of giving care to thousands of felines, canines, fish and fowl, she set out to help other pet lovers turn their passion for pets into profit and founded Pet Sitters International (PSI) in 1994. PSI is now the world's leading educational association for professional pet sitters with member businesses in the United States, Canada and more than 20 other countries. Through the association, Moran also created Take Your Dog To Work Day®, a globally-celebrated annual event that encourages businesses to allow dogs (or other pets) in the workplace for one fun day each summer to celebrate pets and promote their adoptions.
Because of her bravery to defy limits placed upon her and forge into an unknown industry — and her willingness to share what she learned with others — tens of thousands of pet-loving entrepreneurs have been able to find fulfillment and success in professional pet-care careers, and millions of pets have benefited from the services of qualified, passionate pet-care providers.
Here are the most important lessons I've learned from my experiences:
"When I first started my pet-sitting business in 1983, professional pet sitting was unheard of and I didn't have a guidebook, network or association to turn to for pet-sitting advice or support. Motivated by my passion for pets and a desire to forge my own path, I learned mostly by trial and error as I began to market this new service to pet owners who wanted the best care for their pets. This experience taught me that, in some cases, to find your place in the world, you have to carve it out yourself — regardless of the risks and naysayers. Had I let fear or the discouragement from others stop me at that time, I would have never been able to follow my passion or help others follow theirs in the professional pet-sitting industry.
As I transitioned from small-business owner to association founder, I quickly learned the importance of "keeping my ear to the ground" to better understand those in my industry, what their pain points were and what type of support they really needed. By really listening to understand what PSI's member businesses needed — instead of simply assuming what I thought they needed — our association has become a problem solver, providing the solutions most needed by our members.
The rapid growth of the pet-sitting industry in recent years has brought new challenges and opportunities for PSI and its pet-sitting members — as well as to pet owners unsure of how to select the best pet-care option for their pets. A lesson that I learned very early on in my career that continues to benefit me today is the idea of not simply accepting change but embracing it. We all understand that change is inevitable in any industry (or any life), but I don't simply tolerate it — I welcome it as an opportunity to learn, grow and better serve others. And more than ever, I'm excited about the possibilities for our industry. I'm committed to finding new resources and solutions to make the world a better place for pets, their people and the professionals who offer pet-care services.
Michelle DiMarco, Proprietor, Lilac And Lilies Boutique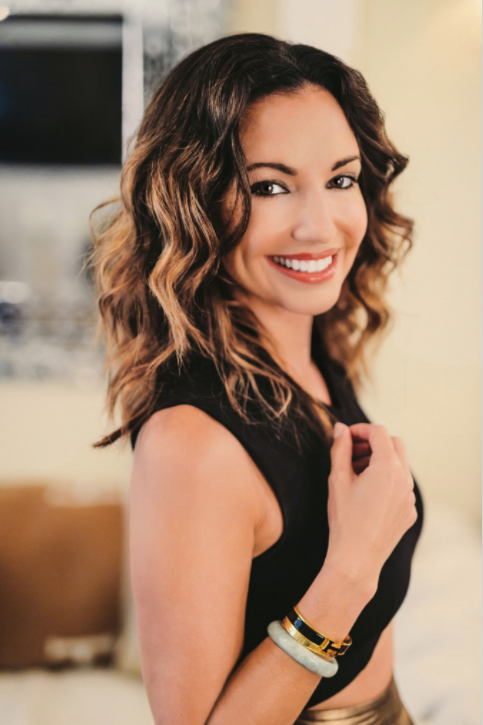 Who She Is and How She Has Overcome Limitations:
"For nine years, Lilac And Lilies has flourished as an innovative fashion boutique and lifestyle destination in South Florida. Catering to not only local shoppers, but fashionistas all across the nation. It's where up-and-coming designers from New York, Los Angeles and overseas share shelf space with local favorites hand-picked by owner Michelle DiMarco. DiMarco is a fashion guru, trend forecaster, entrepreneur and all around #GirlBoss. Channeling the muses behind her chic empire, DiMarco's keen eye for fashion stems from an impressive track record at the Fashion Institute of Technology (FIT) and run as a coveted celebrity stylist.
Her process is simple. DiMarco picks all the unique styles that she personally loves, and curates them into an ever-changing, always growing collection for her fashion-forward clientele. She wants her shoppers to stand out as individuals on a daily basis through her selections. More than just a boutique, Lilac And Lilies represents a lifestyle. The unique shopping experience is enhanced with in-store stylists, designer trunk shows and monthly special events designed to connect like-minded women. Lilac And Lilies Boutique prides itself on extending a family-like atmosphere to each customer. This means providing exceptional customer service and a personalized shopping experience to every person that walks through its dazzling doors. The Lilac And Lilies experience can also be enjoyed online thanks to social commerce and an interactive lifestyle blog showcasing health, beauty, fashion, music and GAL-preneur content. DiMarco has utilized the blog as an authentic and creative outlet to connect with her community. The outlet serves as a shared resource for fashion and beauty enthusiasts to engage, empower and encourage one another. DiMarco's successful platform offers inspirational tips and tricks of the trade while showcasing incredible woman who are redefining roles and doing amazing things. Through the blog, DiMarco has connected with woman all across the nation that are looking to be inspired daily. With DiMarco's words and expertise, viewers feel accepted into this virtual family. Lilac And Lilies has been featured in noteworthy media outlets including Forbes, People, Redbook and Timeout New York magazines, VHI's "Basketball Wives", FOX's "Style File" and "Deco Drive" among others. DiMarco's talents aren't limited to fashion, naturally. She balances her roles both as an entrepreneur and philanthropist with ease; recently honored as one of the "100 Outstanding Women of Broward County." Her short film Small Business, Big Dreams was screened at The Palm Beach International Film Festival, and DiMarco's expertise was recently quoted in Forbes' "The 8 Ways Small Businesses Can Compete With Big Companies For Holiday Sales."
Here are the most important lessons I've learned from my experiences:
"1. Changing price points: When she first started her price points were too high and she didn't have the proper merchandise classes. Therefore, sales were lost and heavy markdowns happened.
She really analyzed the business and saw that the bulk of her revenue comes from a few key categories. For Lilac and Lilies, its causal tops, causal dresses and necklaces. So, they buy deeper into those categories. They also contact their vendors to get a RA if we see a certain style has not moved on the floor. Usually this happens within two weeks of us receiving the item. If they cannot send the style back we mark it down quicker. Cash flow is key
2. Know your business: You have to know numbers, or work with someone who does. When DiMarco first started, she was unsure of the audience she was reaching. Start looking at a P&L statement. Research the area around you and the merchandise that is flying off the shelves.
3. Customer service is key: DiMarco has been in business for over 8 years and knows customers on a personal level. They have seen them get married and have kids. Now their children come to the store. They also send hand written thank you notes, you do not get that shopping at a chain.
Michelle Kennedy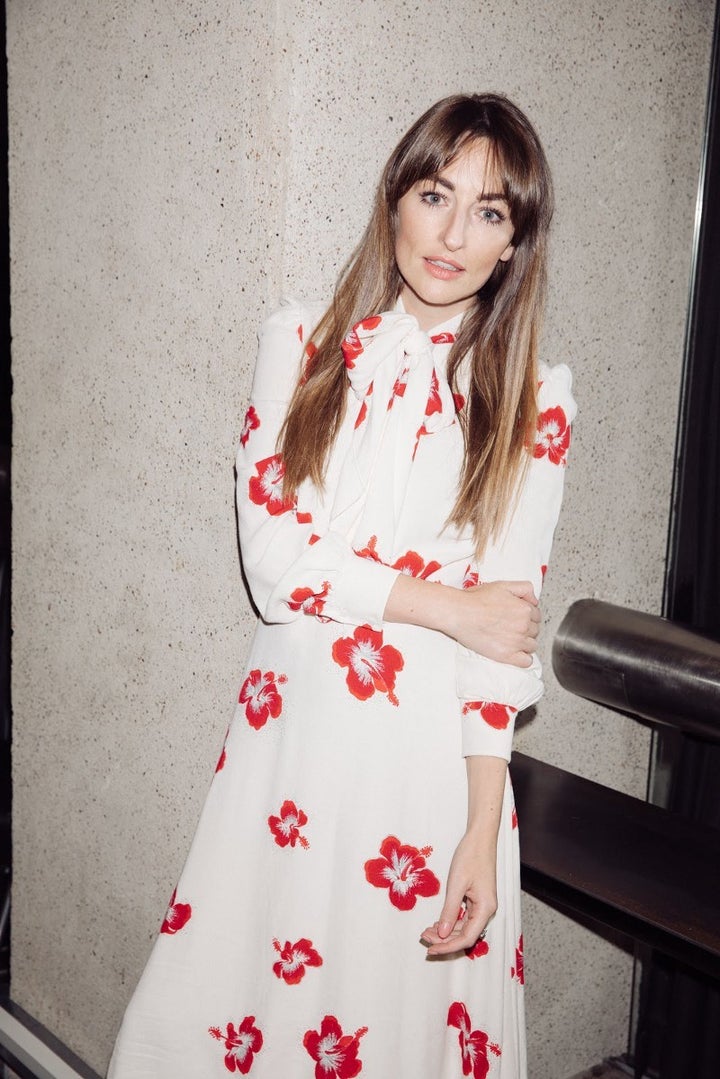 Who She Is and How She Has Overcome Limitations:
"Michelle Kennedy is the CEO and co-founder of Peanut. She started Peanut after struggling to meet other mamas she could relate to while also working. After finding herself trawling blogs for baby advice at 2am while her friends were still hanging out in clubs, she decided to create a product to make being a mama a little less lonely.
Michelle started her career as an M&A lawyer at leading international law firm Mishcon de Reya. She later joined dating app, Badoo, where she transformed the internal legal offering within Badoo, and eventually rose to the role of Deputy CEO at the $100m+ revenue generative market leader.
Having worked in the dating apps industry for five years, Michelle has unprecedented experience and understanding of the safety and growth elements of building a social product.
Michelle is also a mama to her 4-year-old Peanut, Finlay."
Here are the most important lessons I've learned from my experiences:
"2017 has been a year for me personally and professionally of incredible highs, and some more brutal lows, and of some hard and fast lessons, here are my top 3:
Being a polite revolutionary is impossible: Through our childhood, girls are taught to be "good." How to be the obedient, pretty, good girl. Then something happens in your early twenties, and you're told that well-behaved women seldom make history, and you're like "wait, what am I meant to be? Good? Or Bad? A really polite revolutionary??" It's so confusing, and pleasing others, and being sweet and nice, well, it's exhausting and distracting. This year, I will be focusing on the ""what"" I achieve rather than the ""how.""
Not everyone will like you, that's ok: I have opinions, I make decisions, I run my company, not everyone likes me. This year, that's ok. As long as I continue to act with integrity and honesty, that's all that matters. I've always been someone who has struggled with people who have made unfair judgments about me or misrepresented me in some way, that sense of moral outrage, which can become all-consuming, your own private monologue about how unjust it feels. This year, I will be letting it go, who cares?
If I have time to be on Instagram, I have time to learn something: Whilst I am a huge fan of Instagram, for work and for pleasure, I am certainly guilty of getting sucked into watching someone I don't know, living their best life on occasion. If I have time to do that, I have time to learn something, read something, be interested and interesting.
Stacy Brown, founder, Chicken Salad Chick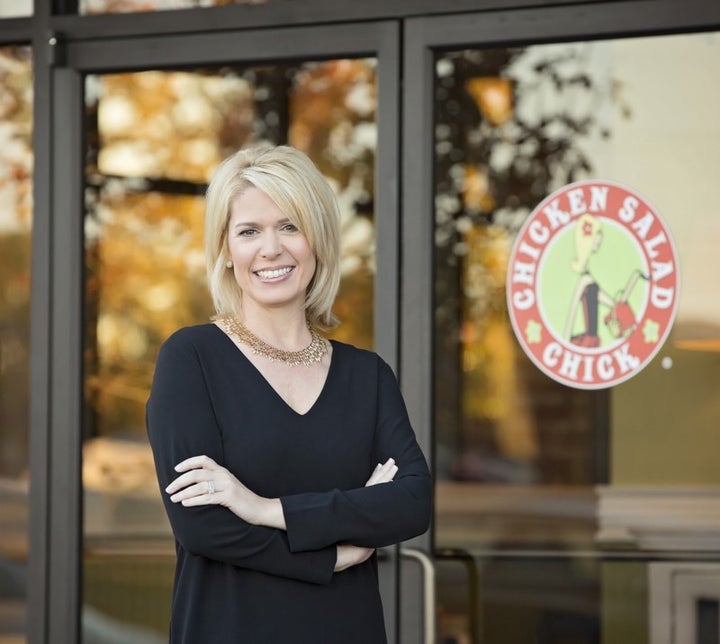 Who She Is and How She Has Overcome Limitations:
My journey started when I had a little idea that unexpectedly turned into success. My decision to go into business may have been the perfect idea for a Lifetime special because it didn't start out as a career, but out of a need to make ends meet for myself my three young children following a divorce. My goal was to still fulfill the stay at home mom role, while also paying the bills. To achieve that goal, it had to be something that I knew something about, that I enjoyed doing, and something I could actually do. So, I came up with the idea to make chicken salad (one of my absolute favorite things) from my home kitchen and sell it door to door. With luck on my side, delicious chicken salad in a basket and a focus on serving others, the door-to-door business took off. However, that plan failed when an anonymous caller turned me into the health department and I learned that was I was doing was "illegal". So, I had to come up with a new plan, which resulted in the idea to open a take-out only restaurant serving chicken salad with a friend and business advisor, Kevin Brown. Neither of us had restaurant experience, but we grew it into a successful business pretty quickly…and we fell in love along the way. Kevin and I married less than a year after we became business partners and opened the first restaurant together. The odds were stacked against us, and yet, we beat the odds and have grown to become the fastest growing restaurant franchise according to Inc. 5000. It's pretty unbelievable the journey we've taken to get here, and it all started with a very simple goal! Overall, see things more as an opportunity to grow, rather than a "hard challenge". It's not that things are hard, they're just obstacles we come across where we have an opportunity to show what our true character is, to challenge it, to improve it. And believe me, life has tossed me a few curveballs, but they don't call Southern women "steel magnolias" for nothing. I was really put to this test when Kevin passed in 2015. I lost my best friend, my husband, my business partner who helped create everything — I was devastated. We rarely spent any time apart because we were actively seeking new ways to improve various aspects of the restaurant, so when I lost him, I lost the other half of me. Reality then set in, and I knew I had to figure out how life would go on. I knew I had to make sure the kids knew we would be okay and that we would press forward. Kevin and I built an amazing team. This dedicated, compassionate, talented group of people who understood our mission and everything from the ground up allowed me to take some time off and start the healing process. I trusted that this concept was in the hands of very capable people.
Here are the most important lessons I've learned from my experiences:
The key to our success in managing a growing restaurant was establishing a strong foundation of good people and creating an environment where people could motivate themselves to achieve the common goals of the company — in our case, it is to spread joy, enrich lives & serve others. Looking back, I am so glad Kevin and I made the commitment to make decisions that were beneficial in the long run. Those decisions were hard to make at times, but it helps tremendously when you can be confident you are making plans to secure your future. My advice for anyone looking to grow a business is to truly understand what success means to you. Soul search and make business decisions based on your core values — is a profit more important or happiness? Is it more important to hire based on skill or is it more important to hire based on heart? Once you can determine what success looks like, you will have a better understanding on how to manage the daily flow of an emerging company. With all that said, I've grown my career by surrounding myself with truly amazing people. I've learned that nobody acts alone — we're all in this together. When your hearts and goals and passion match those around you, it all blends into a magical environment people want to be a part of.
Elizabeth Giorgi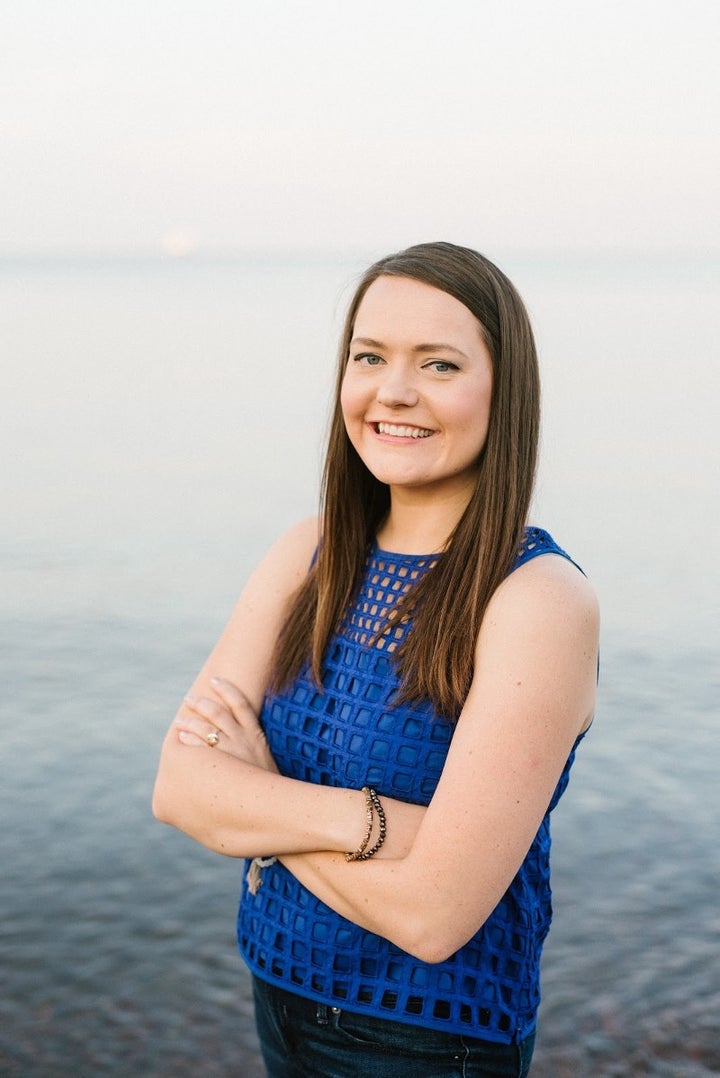 Who She Is and How She Has Overcome Limitations:
"Elizabeth Giorgi is the Founder and CEO of Mighteor, one of the world's first internet video production companies. Since its founding, Mighteor has been producing videos for big brands and scrappy non-profits for social channels, garnering more than 500 million views for customers like Pillsbury, Facebook and Microsoft. Liz is an Emmy-Award winning director and has credits with PBS, Big Ten Network and Discovery Channel.
Since founding Mighteor, she has been a passionate advocate for women in media. While it's more common to discuss sexism within the industry today, it's been a secret truth for the women working in media for decades, causing many women to leave their careers. At Mighteor, the company practices a no tolerance policy for harassment and has even fired clients whose actions crossed the line.
This ""Never Shut Up"" ethos has led to a gender balanced workplace with 50% of the staff being made up of women and 30% of the staff being people of color. And most importantly, nearly all the people in positions of leadership at the company are women. " "To truly change sexism in the industry, those of us who have even a tiny bit of power have to ACT. Here's the lessons that lead us to Act every day to be better:
Here are the most important lessons I've learned from my experiences:
1. Silence is an Act of Extending Harassment: When you know that someone has been harmed or treated improperly, silence is just a convenient way to DO NOTHING. And in Doing Nothing, we actually perpetuate the problem. Those people in leadership MUST be brave enough to step forward and speak up for those that work under them.
2. Powerful Teams Talk About It: While it's never easy to talk about harassment, the most powerful teams in the industry have an open dialogue about these issues, whether it be about sex, race or class related matters. If we want to be great, we must extend a listening ear to our colleagues experiences.
3. Better Cultures Build Better Businesses: It is no surprise to us that Mighteor has had a really successful 2017 and are poised to have a successful 2018. We have been laser focused on building a better culture so that we may have dedicated, happy team members who do excellent work for our clients. "
Sarah Perkins, CEO and co-founder, DesignerShare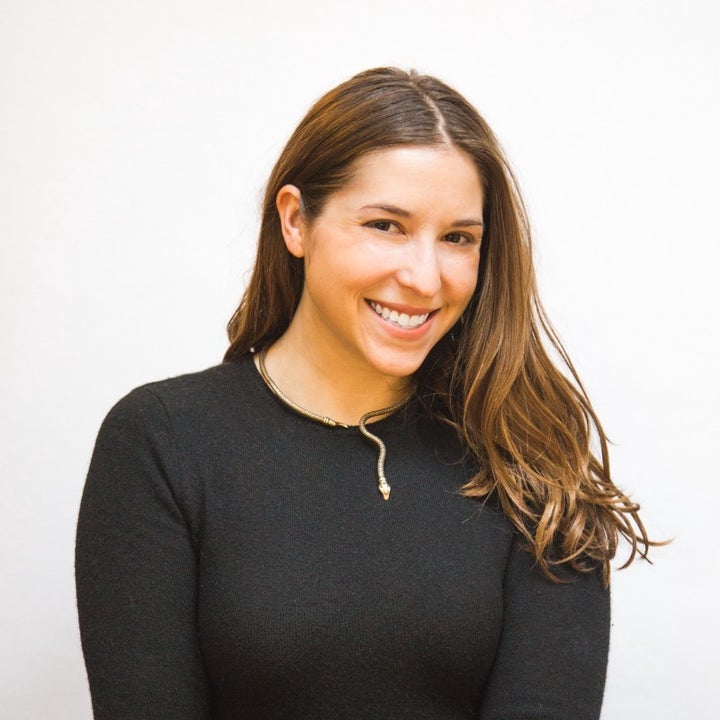 Who She Is and How She Has Overcome Limitations:
Sarah Perkins, 27, is the CEO of DesignerShare, the first truly peer-to-peer marketplace for women to rent their designer clothing and accessories to one another. She holds a marketing degree from Santa Clara University and her Master's in journalism from DePaul University. Perkins has always loved fashion, and combining that love with her passion for writing, became a lifestyle journalist, writing for Modern Luxury's Chicago publications and acting as the associate editor for Where Chicago before embarking on her entrepreneurial journey. DesignerShare is the first marketplace of its kind to be founded in Chicago, and is already starting nationwide shipping less than a year into operations from a launch date of March 2017. DesignerShare's mission is for women of all backgrounds and sizes to look and feel great on a REGULAR basis to take on their goals, not just for special occasions; on top of that, the women get to be entrepreneurs from their own closets. Users will be able to directly message one another, creating an uplifting community centered around an industry that is typically very exclusive.
Here are the most important lessons I've learned from my experiences:
The top lessons I've learned from this experience (which has only been two years underway) all revolve around resilience. The first is about practicing patience — entrepreneurism has become an incredibly romanticized occupation, all about working around the clock, landing deals quickly and becoming an overnight sensation. This is not the reality! It is important to realize many ideas and leads take far longer to flesh out than you'll think, and knowing your limits physically and mentally helps you get through these times. I am not someone who has ever been able to pull all-nighters, so understanding my limits are different than someone who is able to survive on three hours of sleep helps me maintain my sanity. That leads to the second biggest lesson: Everyone's journey is his or her own. Try not to compare yourself to others. It is important to recognize and celebrate the accomplishments you've made so far, and to know your mile markers will always be different than anyone else's — it makes it so much easier to celebrate one another, too! The third lesson comes down to persistence. I consider most "no's" I receive these days soft ones, and don't give up until someone tells me he or she is truly not interested in what we have to offer. I fully believe most startups fail because of a lack of passion to find creative solutions to make something work — if the first iteration isn't right, pivot and find the one that will!
Rebecca Bamberger, CEO, BAM Communications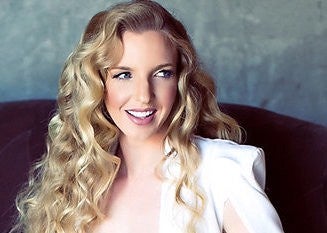 Who She Is and How She Has Overcome Limitations:
"When I was 19, I graduated from UCLA in two years rather than the usual four. The University of Pittsburgh took on a dare or otherwise thought a teenager would do well with graduate students typically twice her age, and I graduated with an MBA as the school's youngest graduate to date. At 21, I knew my "formal" education was done, which meant I could get onto the real stuff.
In 2006, I ran my first marathon and came back to San Diego to start working on a TV show and first company, BAM Communications, while working at NBC 7/39. I was fired from NBC and had my show airing by the following week on the competing network, the Fox network.
I produced and hosted a few more TV shows and won an Emmy in 2011. I loved business more than interviewing people who did business, as I knew at that point my curiosity was in building companies, not just talking about them. Thus, I put down the camera stuff to pursue my companies full force.
Today, BAM Communications represents barrier breaking brands in tech verticals, and thankfully, I have a whole team to deal with the demands of our startups. In 2011, I started Bite San Diego, which became San Diego's top rated and largest food tour company in the county and sold it in 2016. I ran a 50-mile ultramarathon in 2017 which I do not recommend.
A few years ago, I started an experiment that involved daring discomfort. The hypothesis was, "If I dare discomfort, I can become invincible." It struck me that very old people, including my grandpa, seemed utterly invincible and that the reason for this was that old people endured an entire lifetime of uncomfortable experiences that made them unshakable. Invincible means you can't be defeated, that nothing can trump you. Perhaps, I thought, there was a way to become invincible NOW rather than to wait and hope to get old. In the last three years, I've done dozens of uncomfortable things, from living with the homeless to wearing a burqa for the day. I've been a panhandler, a day laborer, a Scientologist, a silent Buddhist, a Drag queen, a stand up comedian, a stripper, a spoken word poet, a handicapped person, and more. All of these experiences have shown me some significant lessons and pushed my limits. "
Here are the most important lessons I've learned from my experiences:
One of the most significant lessons I've learned from daring discomfort and pushing my limited is the "Situational Surrender."
Imagine a humble dish sponge. It's probably propped up against your sink's ledge or resting near the drain nonchalantly. But at any moment, it will get bombarded with a flood of water, scraps of chicken, swirls of pasta sauces, swigs of wine, rejected ends of veggies, and whatever slop was left on plates and pans. Growing up, I used those dish sponges every night after dinner. What would happen with the sponge? Nothing, because that dish sponge dutifully sopped up everything. It would absorb anything, get a squeeze, and pop right back into shape.
This is situational surrender. It's being that sponge in any uncomfortable experience — soaking it all up without resistance because you know you'll eventually wring yourself back out and see another day of dirty dishes.
Situational surrender involves knowing two truths: the situation you're faced with is unchangeable in the moment, and you have the choice not to resist it. I use "situational" in front of surrender because this is not about surrendering to anything, being a pathetic pushover, or not being in charge of your life. Situation is defined as, "a set of circumstances in which one finds oneself," and could be any number of things life may throw your way: a bad car accident you didn't cause, a failed marriage you didn't want, a cancer you weren't genetically prone to, a promotion you didn't win, and so on.
You can probably picture someone you know who'd retort, "I can't BELIEVE I got hit!" or "I knew I should have filed for divorce!" or "This isn't fair!" and "I should have kissed up more to my boss!" and on and on. A person who isn't invincible fights unfavorable situations because she assumes they can destroy her.
When you fully embrace situational surrender, you don't give an unfortunate situation power by reacting to it. You accept that your bumper is now on the side of the road, that you are now single, that you are now a chemo patient, and that your paystub didn't increase, for whatever reasons. Like the dish sponge, you take on the slop of life, wring free from it, and pop right back. A person who is invincible knows situations themselves can not defeat the person she is and desires to become.
Diana Stelin, Proprietor, The Plein-Air Art Academy, professional artist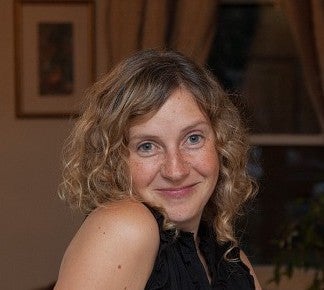 Who She Is and How She Has Overcome Limitations:
The art world is quite segregated, with various players in it quite ambivalent towards each other. Gallerists execute control by shunning away from the artists who approach them. Artists hate galleries, the condescending attitudes of its consultants, and those who sell their artistic souls for the benefit of selling through galleries. Art historians believe that only they have the power to interpret art due to their backgrounds filled with slides and comparisons. Art teachers tend to focus on what's safe, long gone, and would rather avoid the emotional aspects of artmaking, focusing on techniques instead. Museum staff and the non-profit sector thrown upon those who dare to make money through art, and so forth. Diana Stelin, an artist by training, a gallerist for over seven years, and an educator, has been thriving in bridging these divides. Her award-winning teaching studio, which has garnered a Best of Boston award in 2016, makes sure to connect the outdoors and indoor techniques, makes museums fun for its students through quests, and exposes its pupils to both past and present through various hands-on media exploration projects. She has exhibited her work in a number of galleries, museums, and private and corporate settings, including a show at Google and Novartis. She is currently writing a book on her journey to connect the various parts of her varied experiences.
Here are the most important lessons I've learned from my experiences:
"The three very important lessons Diana Stelin has learned through this journey are quite simple, yet tough to keep in mind on a regular basis.
1. It's always about the client, not about you. It's quite a logical and long preached theory, first taught by Dale Carnegie. However, in our quest to advance our businesses we tend to focus on the bottom line, on making profits, etc and forget that any business evolves around the people that are its clients. We also tend to be egocentric and think our story, and our monologues will somehow resonate with our clients forever. In reality, it's the relevance of that story to the client that matters. What's in it for them is the question every entrepreneur needs to always focus on.
2. You are always dealing with people on the other end of the line. People are not numbers, they're not statistics , they're not quotas. They bring their flaws, their emotions, all their baggage to the table. No matter what class they belong to, there's always something that connects you — the common human essence: a desire to be heard, appreciated and a need to save face. I've dealt a lot with the extremely difficult clientele in Palm Beach, being treated like a second-class citizen on many an occasion. At the end of the day, it was my knowing that deep down their human needs are as basic as mine. That helped me stay confident and humanistic through many client relationships.
3. It's your inner voice that should guide your business. You always need to stay true to what you set out to do, to your original goals and aspirations. There will be lots of well-wishers along the way, including your friends and family, but you don't want your business to be high-jacked from you. You want to feel in control and connected with your inner self. There're lots of ways to create and maintain that connection, be it through meditation, yoga, artmaking practice, dance, etc. But one needs to be one on one with self on a regular basis to make sure she stays on track.
Stacy Garcia of Stacy Garcia, Inc and LebaTex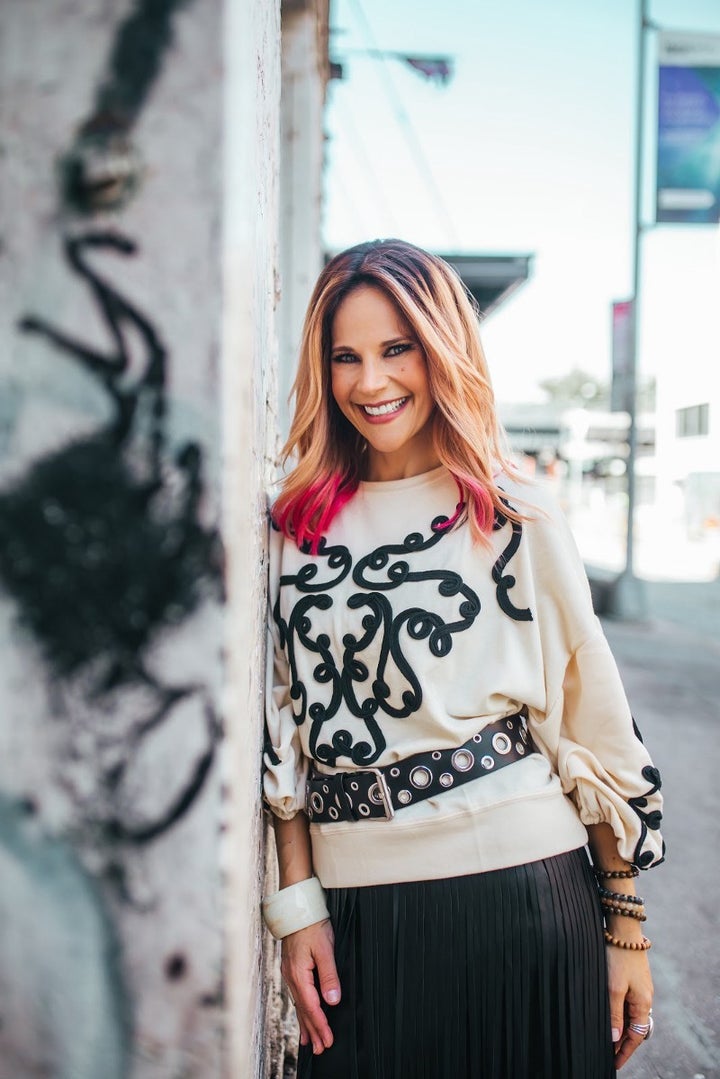 Who She Is and How She Has Overcome Limitations:
"An established leader in the world of design, Stacy Garcia is a successful serial entrepreneur, founder of LebaTex, Inc., a distinctive textile supplier, Creator of Stacy Garcia, Inc., a licensing firm and design house, and Publisher of Life-Styled.net, a digital design publication that covers the intersection between fashion, interior design, travel and entertaining. With lifestyle brands like Stacy Garcia | New York, Stay by Stacy Garcia, and Stacy Garcia Commercial, this internationally renowned designer has partnered with some of the world's leading manufacturers to create products that span from floor to ceiling for resorts and homes all over the world.
As a forecasting and design expert, Garcia serves as a chair holder of the Color Marketing Group, the international association of color professionals, was voted one of the 10 leading voices in the hospitality design industry and honored by ASID for Design Excellence. Her work has been featured in Interior Design, Boutique Design, New York Spaces, LUXE, Architectural Digest and Traditional Home.
Here are the most important lessons I've learned from my experiences:
1. The biggest lesson I have learned after all these years is that "no" is not always the final answer. If you believe in the dream you want to accomplish, keep working at it. Do not stop just because you hear a few "nos." I trained myself to hear "not yet" instead of "no". When you find a dream worth fighting for, believe in your skills and talents and give it all you've got. The challenge is what makes the journey so meaningful, and so much sweeter when you finally get the "yes" you deserve.
2. Secondly, you have to invest in yourself. I put my money where my mouth was and built my own business, www.LebaTex.com, from the ground up. I invested every dollar I had saved and mortgaged my home to do this, it demonstrated not only confidence (or insanity), but it provided proof of concept for future licensees to hop on board and invest in the Stacy Garcia brand.
3. I quickly learned the art and magic of negotiating to get my businesses where I wanted them to be. To quote Stephen Covey, I "think win-win" when approaching any negotiation. Seeking out solutions for a mutually beneficial relationship is critical and is what leads to success for both sides. I feel so fortunate to be a part of so many long standing and successful partnerships.
BOXFOX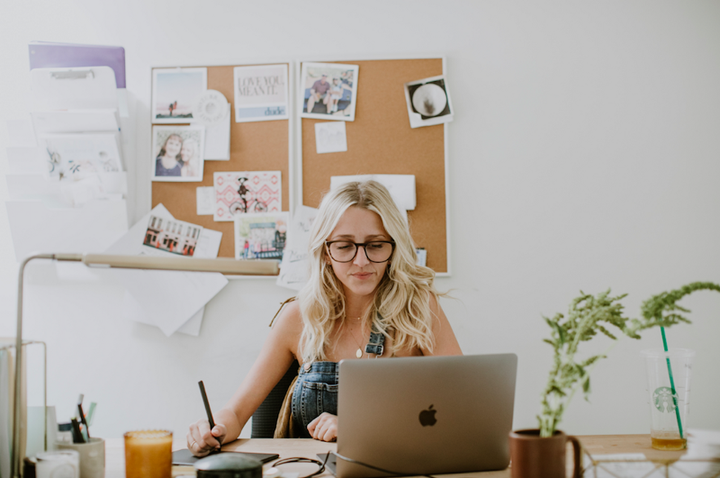 Who She Is and How She Has Overcome Limitations:
We created BOXFOX to make sending a personal gift simple and beautiful. When we first graduated college, all of our friends and family and favorite foxes were spread far and wide. Our sense of community took a blow and we were looking for ways to connect with the people we cared about. When big milestones kept coming up, there was no real way to send love that was aesthetically pleasing with purposeful and useful product. That's when the idea of BOXFOX and Build a BOXFOX came into play. We wanted to bring all the best brands in one place, so instead of driving around to stores and the post office, we could handle it all.
Here are the most important lessons I've learned from my experiences:
1) The best advice I ever received was to not take no for an answer.
2) For any woman looking to break into the entrepreneurship space, I would give them advice that they need to be ready to work 12x harder than they can even fathom.
3) Having vision is important. I think that's a key element that's played into our success. We know where we want to take BOXFOX, and that helps us stay focused."
River and Wolf LLC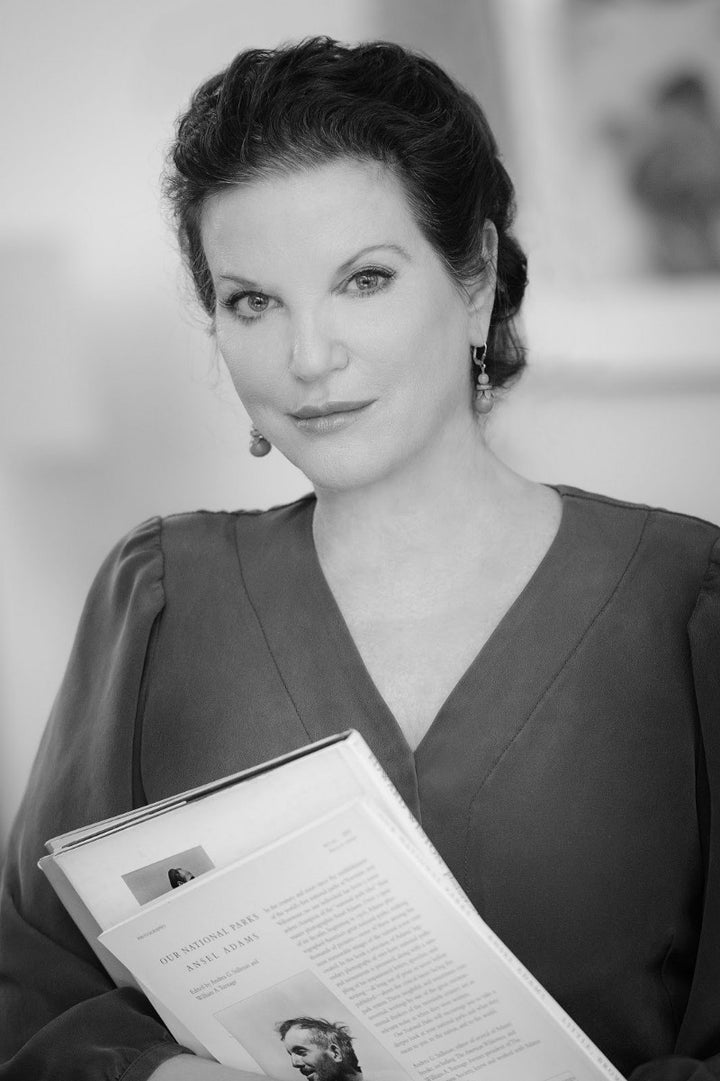 Who She Is and How She Has Overcome Limitations:
"I am the Founder and Chief Creative of River + Wolf, a New York City brand naming firm with clients around the world. Prior to starting up River + Wolf in 2014, (www.riverandwolf.com) I was a professional storyteller, performing myths and epics around the globe, appearing in grand venues such as the Kennedy Center stages from the Kennedy Center in Washington, D.C. to thatched huts in the Philippines. During these years, I also worked as a freelance branding consultant for global and boutique agencies and also wrote children's books. But eventually, I sought a more rooted lifestyle, and starting a new company offered that. Though my company is less than 3 years old, Clutch — the leading provider of unbiased ratings and reviews for marketing agencies — has ranked us #3 out of 159 global naming service providers and we have been featured or quoted in such journals as NBC, the Huffington Post, AdAge, the New York Times, Forbes, TNW, Fast Company, and many others.
I broke limits here in several ways. First, it is challenging to leave a strong career. There is a sense of safety in doing what you have always done. Plus I loved what I did. I also had deep roots in the artistic world- and leaving that (though I still perform on a much more limited basis) wasn't easy. Also, I began River + Wolf in my sixties. And although women entrepreneurs are found at all ages, launching a robust enterprise in one's sixth decade with only one's self to rely on, is a challenging proposition. Too, female founders in branding are not that common. It is still a largely male dominated industry. "
Here are the most important lessons I've learned from my experiences:
"I have recently taken up scuba diving and am fascinated by free diving (though only will dive with a tank!). When hundreds of feet down in a blue hole — without any oxygen tank — divers are warned not looking up. It is crucial they keep their eyes on the safety rope right before them. Looking up and realizing the immense distance between where they are and the surface, can lead to panic. And panic can lead to death. This is a very striking metaphor for reminding us of the importance of staying in the moment. And it is one I have used often when feeling overwhelmed by all the demands of starting and running an enterprise. I keep my eyes focused on the rope of the present.
Another crucial lesson is not getting lost in mile-long lists of things to do. If one is not careful, life can quickly become a long list of tasks. Perhaps because of my arts background, I am hyper aware of the importance of engaging in things that may, on the surface, have no apparent practical application. For this reason, I regularly carve out time to read poetry and literature. Some of the most famous entrepreneurs — Mark Zuckerman, Caterina Fake, and Steven Jobs — have steeped themselves in great literature, citing Shakespeare, along with Herman Melville (Jobs), Virgil (Zuckerman), and Emily Dickinson (Fake) as inspirational touchstones.
Finally, it is crucial not to see clients as dollar signs. Clients are human beings and like all humans they are filled with their own concerns and worries. A large part of running a successful business — especially one that can be as subjective as brand naming — is to deeply listen to what our clients are saying. Of course they hire us for our expertise, but it is important not to force ideas on clients or over-sell them when they hesitate. Opening up new ways of thinking for clients is important, but the client's needs and interest must always come first. "
Anna Hovet, Owner, Hovet Fashion Studio and Sophic Standard Private Tutoring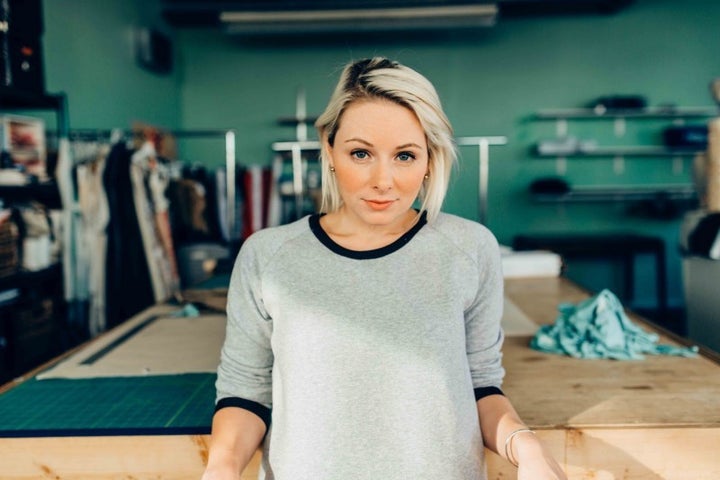 Who She Is and How She Has Overcome Limitations:
"In 2007 I secured a corporate design position but was laid off the next year. While job-hunting, I spent my time designing and sewing clothes on the floor of my Chicago apartment. I posted photos online, and to my surprise, people encouraged me to start selling them. I had dreamed of having my own fashion line, but I was only 23 and had little business experience. March 2009 I launched Anna Hovet Designs and soon the line was picked up by retailers and featured in national publications. I learned to run a business quickly! Suddenly, I was an entrepreneur.
While starting my fashion line, I was broke, so I began academic tutoring on the side. I enjoy learning and taking tests, so helping teenagers do homework was very gratifying. Reviews of my tutoring services spread to dozens of families and soon I was tutoring 40 hours per week in addition to running my fashion business. To fill the demand, I created Sophic Standard LLC, a private tutoring business, and began hiring independent contractors to tutor additional families.
Over the last nine years, these two companies have been my life. The fashion calendar never stops, so my schedule was designing, sampling, producing, selling, and shipping thousands of garments all year long. Evenings and weekends were busy tutoring Calculus, Humanities, and standardized tests. Every minute in between, I was updating my social media to keep my name relevant. I was working constantly to fill orders and meet scheduled tutoring appointments.
All the hard work paid off. My work was featured in boutiques, magazines, and on celebrities. I was a contestant on a reality show and did a Tedx Talk: "The Next Generation of Entrepreneurs." In 2015 I was awarded "Best Local Clothing Designer" by the Chicago Reader.
It was all worth it, until it wasn't. I was exhausted. Even with all the publicity, my fashion business was still making pennies on the dollar. Then it dawned on me: I could create a business that combined my fashion skill set with the service business model that was working so well for my tutoring company. I launched Hovet Fashion Workshop, a creative workspace that employs local designers to teach fashion classes. This business requires little time from me, minimal overhead, and no manufacturing. This pivot is perfect for me to teach what I love and provide opportunities to hard working people, especially women."
Here are the most important lessons I've learned from my experiences:
"1. Make sure you're excited about your business.
You don't want to get burnt out, find a way to refresh and get excited again, if you're not excited, your customer isn't either. Stop producing work no one cares about. Try a rebrand or a new assortment of goods. Listen to your customers, make sure they are still interested and ask what they would like to see from you. Always be planning the next thing — whether it's an event, new product, or marketing campaign. Don't get stagnant.
2. Be flexible with your business plan.
It's always good to plan, but as Ron Swanson says, "Blueprints for the future are a fool's errand." Things are constantly changing and you need to be open to evolving in order to stay relevant. For example, consumer buying trends have changed drastically in the last decade. Millennials are much more interested in experiences and learning than they are in material possessions. This was a major factor in the transition of my business from manufacturing to education/services.
3. Stay financially lean at first.
You're going to make rookie mistakes; learn from them. Better a $100 mistake than a $10,000 mistake. Unless you're growing at a rapid pace and have a strong support system, trust your instincts about how much money to borrow and which investors to partner with. Learn everything you can on your own so you don't have to hire someone to design your own website, do basic accounting, or update social media. "
Jennifer Fitzgerald, CEO and co-founder of Policygenius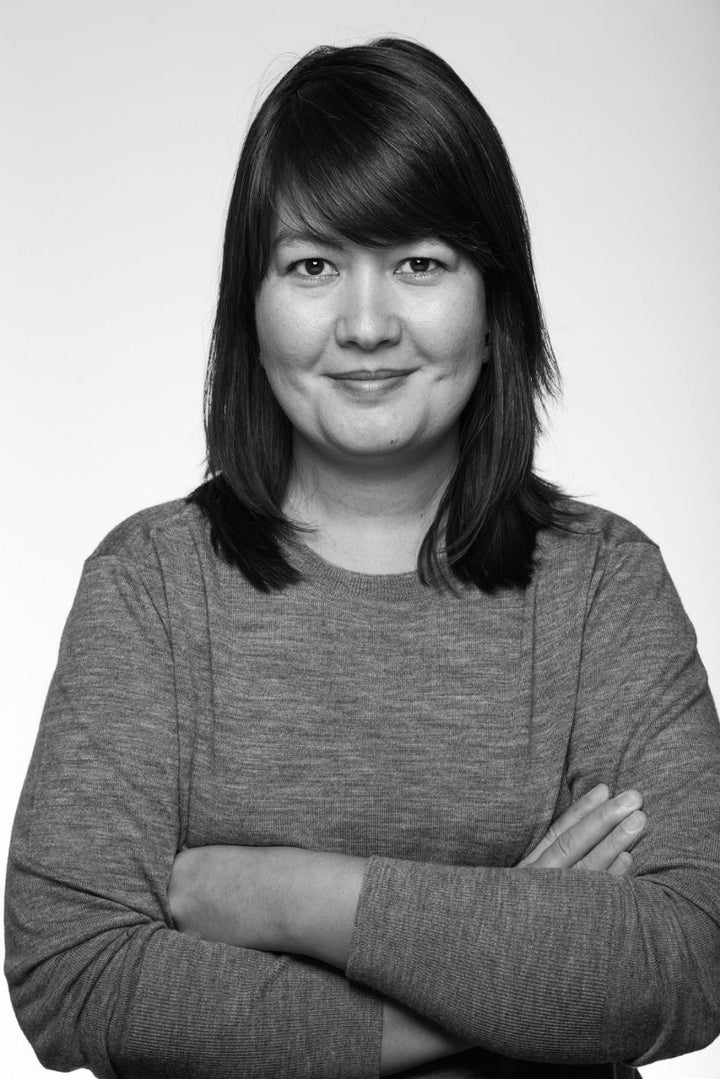 Who She Is and How She Has Overcome Limitations:
"Jennifer Fitzgerald is the CEO and co-founder of Policygenius, an independent online insurance marketplace helping people get the coverage they need — and feel good about it. She joined the ranks of the nation's most successful female startup founders, as one of only four women CEO Founders of a U.S. Fintech company to raise more than $50 million in venture capital funding to date (according to CrunchBase data).
She counts her time in the Peace Corps in a Honduran municipality as her first "startup experience." The first issue she tackled was a lack of funds for basic government functions. The core problem was an inefficient paper-based tax collection system; Fitzgerald took the lead on updating this system. Even with limited resources and only the basics in terms of technology, she built new processes and a user-friendly computer system, trained municipal officials in their use and launched the new tax collection service. Fitzgerald credits this same hard work and problem-solving skill as being instrumental in the creation of Policygenius.
The next piece of the puzzle came when Fitzgerald worked at McKinsey & Company, where she advised Fortune 100 financial services companies, major national insurers and wealth managers on marketing and strategy. Her first project was deep in the life insurance and annuities operations of one of the largest companies in the U.S. It was there she discovered the biggest problems with insurance: Engaging consumers throughout the process of reaching them, educating them and underwriting their insurance policies.
For five years, Fitzgerald advised insurance companies on increasing the productivity of their agent-based sales force and improving the return on marketing spend, and she realized the slow-moving nature of the industry made this task incredibly difficult. Fitzgerald decided that the only obvious solution — to bring insurance distribution into the digital age — was something she was best equipped for and set out to develop her own startup in Policygenius.
Fitzgerald's ability to tackle problems from a big-picture perspective makes her uniquely qualified to address the issues plaguing the extremely large but outdated insurance industry. From providing educational information on the Policygenius Magazine, to helping consumers shop for almost any type of insurance policy they need throughout their life, Policygenius is changing the way consumers get covered.
Here are the most important lessons I've learned from my experiences:
1. Master the art of storytelling
As a founder, you're always telling a story to different audiences you want to excite. To investors, you're telling the story of your company and getting them excited about the vision. To employees, you're telling the story of your company's mission and getting them excited about their growth potential at your company. And to customers, you're telling the story of your company's product or service. I've learned that being a great storyteller is an absolutely critical skill for a founder.
2. Hone your problem-solving skills
In a growing startup, there's one constant: You're encountering new problems every day. To be a successful founder, you have to be skilled at problem-solving your way out of ambiguity, and doing so quickly. Being able to quickly diagnose the root cause of a problem and implementing an 80/20 solution has been incredibly important for me as a founder.
3. Focus on impact, not activity
When you're a founder and CEO of a company, you're constantly pulled in a thousand different directions. As a result, your to-do list can overwhelm you. However, I've learned to prioritize by focusing on impact, rather than the activity (ie, crossing off a number of urgent but possibly unimportant items on my to-do list). As the founder and CEO, you have to ensure your time is squarely focused on impact, rather than busywork.
Yuki He, founder & CEO, Live.me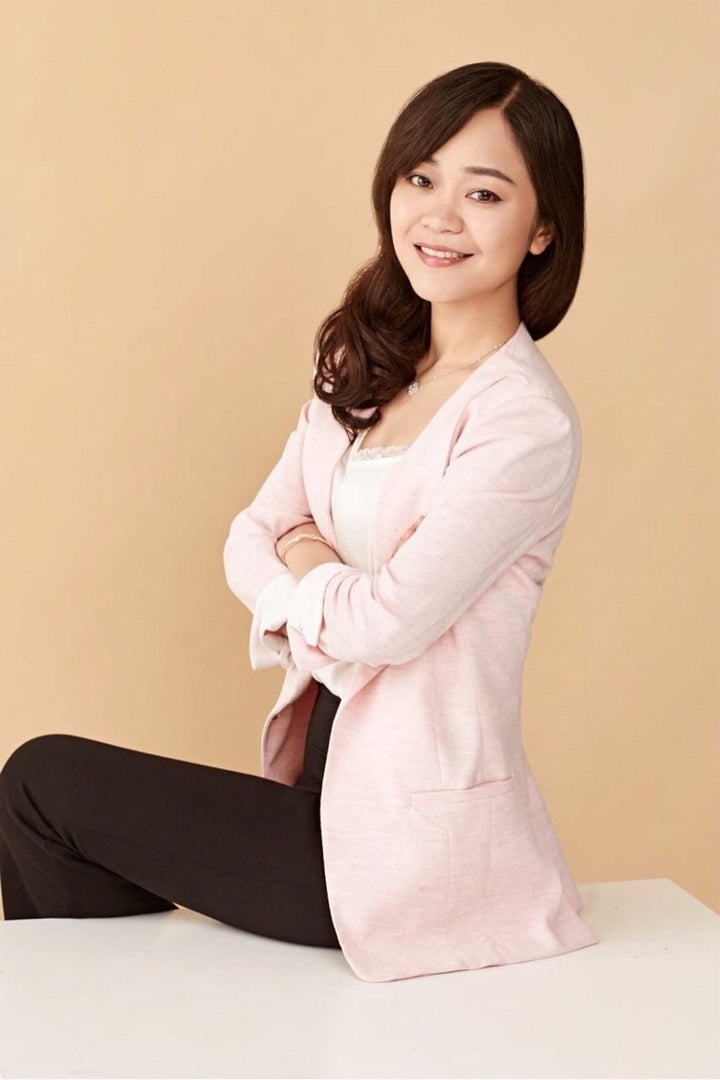 Who She Is and How She Has Overcome Limitations:
"Yuki He is the founder and CEO of Live.me, one of the fastest growing live streaming apps in the U.S., and Vice President of Cheetah Mobile, the world's leading mobile application company. Under Yuki's leadership, Live.me has ranked #1 on both Google Play and Apple's App Store, exceeding 40 million users since its launch in 2016.
Prior to Live.me, Yuki led the Clean Master product team at Cheetah Mobile, which went on to become its flagship product and a leading source of revenue for the company with over 300 million monthly active users. Earlier in her career, Yuki was a top product manager for both Tencent and Kingsoft.
Here are the most important lessons I've learned from my experiences:
"The first lesson I learned is the importance of independence, which actually stems from both my professional and personal experiences. My collective experiences have taught me to approach business with an independent attitude. This means staying optimistic and not overly relying on others when things get tough. There are times when it's necessary to ask other for help but you should first embrace every challenge that comes you way and reach deep inside yourself to solve the problem. Doing so will make you more confident, and in turn, more independant.
The second lesson I learned is that traditional career paths come with many limitations. During my time at a large corporation, I worked under an executive who was overly traditional and conservative. I wanted to introduce new ideas but I lacked the support and resources needed to push new initiatives. I wasted a lot of time going in the wrong direction while watching my competitors grow. I realized that working within an established corporation meant working within pre-defined boundaries, so I gave up the position and went on to build the popular live streaming app Live.me. Only when you become an entrepreneur can you move forward in your own way, unrestricted and free to make decisions.
The third lesson I learned is how to juggle a work-life balance as an entrepreneur and a mother. As a female founder, properly managing your time becomes critical. Not only does my work require frequent business trips and long hours, I also don't want to be absent from my my kid's childhood. So, I set a rule for myself: No matter how busy I am, I need to be home by early enough to spend time with my child and put him to sleep."
Linda Parry Murphy, CEO, Product Launchers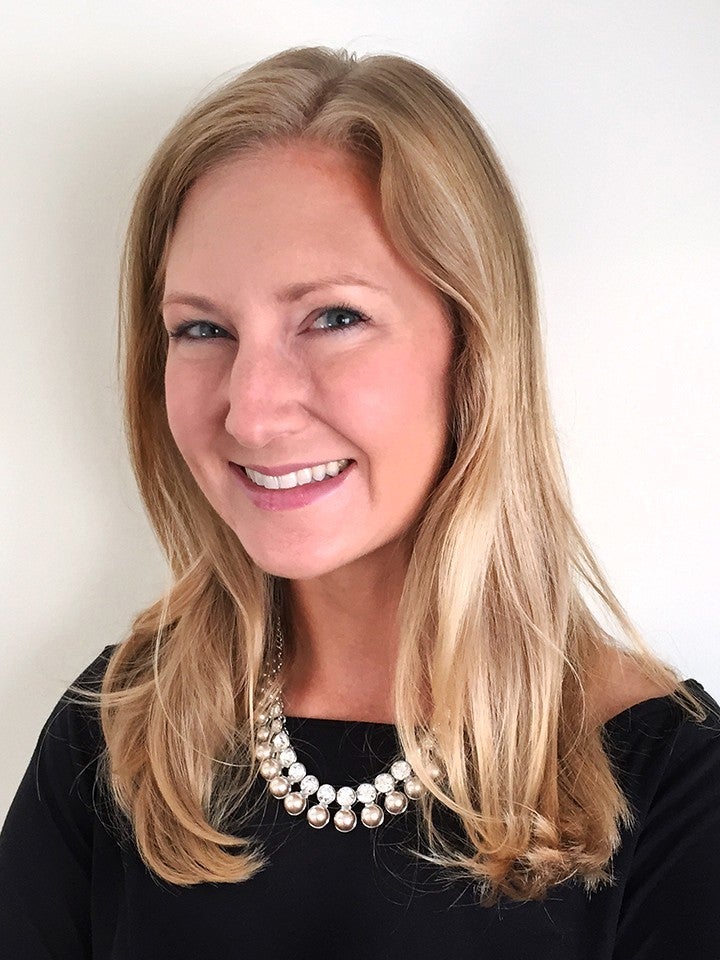 Who She Is and How She Has Overcome Limitations:
"I had been working for a global marketing firm for several years, rising up in the ranks to become the youngest senior vice president ever on the team. When I noticed that the profile of potential clients was changing — more and more were seeking help not just with marketing their products, but developing them as well — I pitched company executives (all male) with an idea: create a new business unit within the company that would cater specifically to new inventors, guiding them through the product launch process from development to market. Management scoffed, but instead of just declining my idea, the CEO and company president belittled me and made work life intolerable for even suggesting the company diversify.
Shortly thereafter, I quit, with no replacement job or prospects on the horizon. It was scary, but I knew it was something I had to do, for myself, and for all women knocked down by egotistical men.
Believing in myself, my abilities and my new concept, I took the leap, left a 6-figure salary behind and launched my own company: Product Launchers, which represents inventors, manufacturers and importers of various products. Headquartered in White Plains, NY, Product Launchers services suppliers from start to finish, acting as clients' sourcing agent, distributor, and sales and marketing arm. In addition to start ups and small businesses, Product Launchers provides fresh sales support for established companies, as well.
We've launched a wide variety of products, from toys to clothing to food, including the multi-million dollar fidget spinners. An inventor myself — as are members of my staff — I was (and still am!) confident of my firm's ability to inject clients into the highly lucrative and profitable world of product placement.
My high stakes gamble paid off. Establishing new relationships with giant retailers such as Target, Walmart, Home Depot and Bed Bath and Beyond, Whole Foods, Dick's Sporting Goods Field & Stream, Wegmans, Camping World, Amerimark, AAFES, HDW, Starcrest, Stage Stores, Liberty Mountain, Kroger and more, has enabled Product Launchers' to experience explosive growth since its inception: 375% increase in YOY revenues, growing client base by 82.5% (both domestically and internationally) this past year alone, opening a 75,000 sq ft warehouse, doubling internal sales force and opening a second office in Manhattan.
Here are the most important lessons I've learned from my experiences:
1) Women need to trust their instincts and believe in themselves more.
I recognized early that the retail climate was changing, so I approached management with a plan to better support clients' launches and ultimately, generate more revenue for the firm. After they shot me down, I trusted my gut, founded Product Launchers and invested more heavily in online campaigns. I proved them all wrong. Notably, among the first to identify the fidget spinner craze, selling millions of units through hundreds of retail outlets, before the craze hit the mainstream. A PR and Internet marketing campaign for a paint sundries product, a media placement on The Today Show resulting in more than 1000 sales that day alone and a burst of success and positive reviews, which secured key positioning on the first page of Amazon for the category search — a coveted position that the manufacturer still maintains today. An agreement to be the exclusive importer for Croatian ready to drink beverage line Agroposta
2) Never let fear and intimidation stop you from being your best you.
My bosses tried everything to keep me (and all female employees) in my place. I knew that toxic environment would eventually destroy me. Refusing to be intimidated, I overcame my fear which, incidentally, has benefitted me at Product Launchers.
Toys R Us declared bankruptcy, in part, to avoid paying smaller suppliers. Many manufacturers shied away from taking the giant retailer on. Not me! Toys R Us owes my clients $1M and we won't stop until we get it.
3) See yourself the way you want others to see you
When I launched Product Launchers, I had something to prove, not only to the former bosses who tried to make me feel inferior, but to myself. I wanted to be seen — and see myself — as an equal. Remarkably, I have not only equaled, I have surpassed.
Turning Product Launchers into a sales, marketing and distribution powerhouse, I know I have found my calling — and my confidence. I was named a top 40 under 40 by Westchester Business Council and Product Launchers was awarded a Best in Biz 2017 award. My next project? A new company, Unscripted Results, a smarter approach to business development providing customized approaches to lead gen, sales and revenue growth. Stay tuned. I've only started breaking limits.
Sara Sutton Fell, CEO & Founder of FlexJobs, Remote.co & One Million for Work Flexibility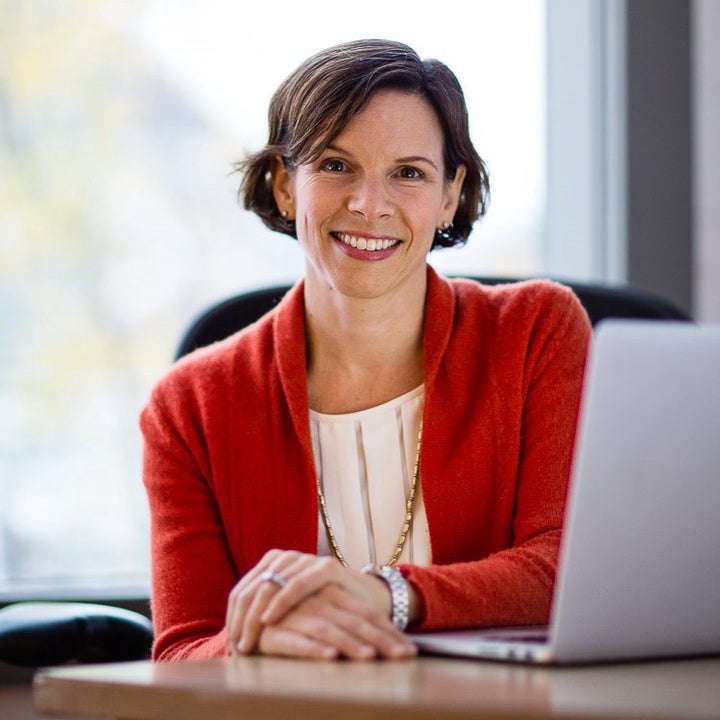 Who She Is and How She Has Overcome Limitations:
Known as the "Queen of Remote Work," I have more than 20 years of experience in the online job market industry. I am the CEO and founder of FlexJobs, an innovative career website specializing in telecommuting, flexible, freelance and part-time job listings, and founder of Remote.co, a one-stop resource for remote teams and companies, and the 1 Million for Work Flexibility initiative. I am also the creator of The TRaD* Works Forum, dedicated to helping companies leverage the benefits of telecommuting, remote and distributed teams. I was named as a Young Global Leader (class of 2014) by the World Economic Forum for my work in technology and the employment fields and am deeply committed to providing education and awareness about the viability and benefits of remote working and work flexibility.
Here are the most important lessons I've learned from my experiences:
"1. There isn't really a ""right time"" to start. If you believe deeply in the idea for your company, and you've done your due diligence in evaluating the market and opportunity, then don't let concerns about timing in your life stop you. Both of the successful businesses I've founded or co-founded came about during notably inconvenient times. The idea for my first company, JobDirect, came up when I was in the midst of my junior year in college, and in order to pursue it I had to drop out of school and move across the country. I loved what I was doing at my university, my friends, and the experience I was having, so it was a very difficult choice (and a very difficult sell to my parents!). Years later, the idea for my current company, FlexJobs, came when I was pregnant with my first son, in my third trimester. Not many people would recommend starting a business while having a newborn. But despite the fact that I was about to become a first-time mother, I believed in the idea so much that I decided to go for it anyway! In both cases, I am so glad I did.
2. Listen to your instincts. This is a big one for me, and I believe it's ultimately far more valuable than an MBA. I also think that this is a skill that often comes more naturally to women. When I reflect on some of the times in my career that I feel I went off track, or lost my way, or didn't have an edge, it is invariably when I was not listening to my instincts as well as I shouldn't have.
3. Be confident in asking for what you need if it will help you do your job better and advance your career. Too often, women see the very real barriers they face in the workplace and decide not to ask for what they need or want to be successful because they assume the answer will be no. But that's not always the case, and you do yourself a disservice by not even taking the chance. If that means you'd like to work from home on occasion to be able to focus on large projects and get meaningful work done, ask for it. If it means shifting to a part-time schedule so you can pursue a side hustle or test the entrepreneurial waters, ask for it. Especially because we're talking about limit-breaking female founders here, all women need to give themselves permission to break through their own limitations, and test the limits they discover in their careers.
Linda F. Williams, MSW, CEO and Founder of Whose Apple Dynamic Coaching and Consulting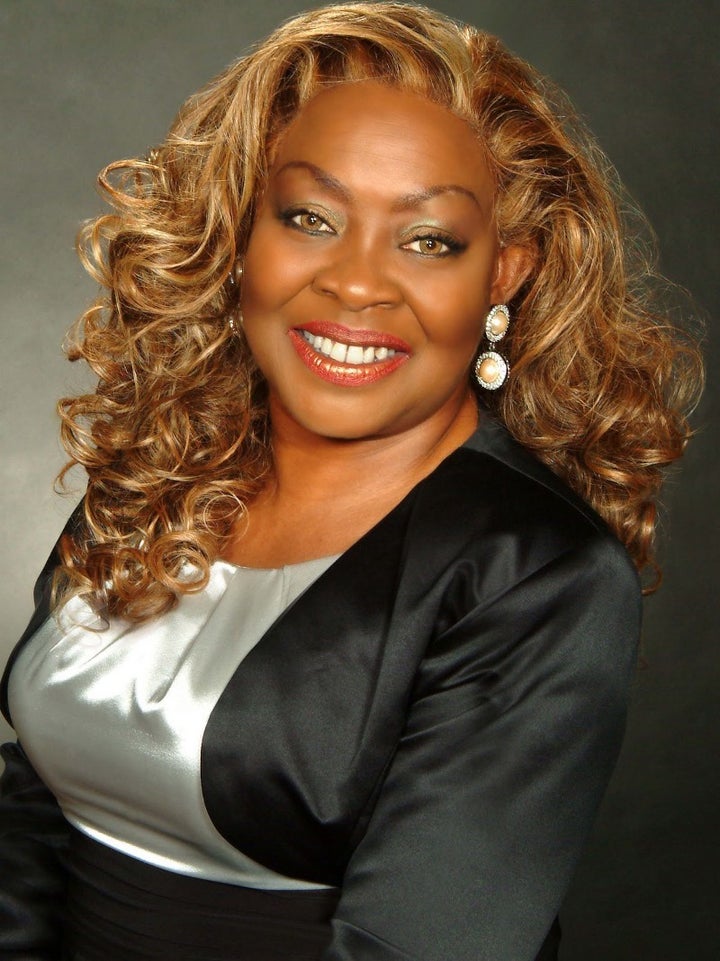 Who She Is and How She Has Overcome Limitations:
"Linda recently retired from a 37-year career as a federal public administrator and labor-management leader. Within three-years, Linda's leadership resulted in turning a decades-long, entrenched, adversarial, labor-management culture into a thriving partnership of mutual respect, honest communication, and alliance.
Linda also negotiated several national collective bargaining agreements and she negotiated the largest reorganization in her agency history. Her tenure on several National Partnership Counsels, keen problem-solving expertise and ability to bring clarity to complex issues resulted in national recognition for her impact in leading cultural transformation. She holds a bachelor degree in Organizational Leadership, a Masters of Social Work, and is a doctoral candidate at Capella University.
Linda is also a nationally recognized lifestyle and business expert who has been cited in articles or profiled in major business and lifestyle and business publications including Madame Noire, Glamour, American Express Open Forum, and Brides.
Linda is the award-winning author of the best-seller, Whose Apple is it, Anyway! (Empowering Purpose to Achieve Your God-Ordained Destiny) and Too True to Tell (Why What We Don't Say is Leading Us Down the Path of Stolen Vision).
All of those stellar accomplishments, however, belied decades of turmoil in her personal life. Linda is a survivor of sexual assault, domestic violence, homelessness, and a 17-year marriage to a man later convicted as a rapist. She knows, from experience, the courage it takes to face down the past; and she is living proof that, as she often says, "A lifetime of change is empowered by a single act of courage."
A profound result of writing the book was seven years of shedding multiple layers of trauma and overcoming destiny-disrupting heartbreak. When I finally emerged from that darkness, I realized that, while I couldn't change my past, I would make it count! As the founder of Whose Apple Dynamic Coaching and Consulting I turned that pain into purpose. I show others how to take revenge on a painful past by disarming emotional minefields that keep them stuck on the wrong side of Destiny's Door. "
Here are the most important lessons I've learned from my experiences:
"TOP THREE LESSONS I'VE LEARNED
1. Fear is Not the End of It: Never believe the lie that fear is the end of your story. Being an entrepreneur, I've had many opportunities to give up. It was purpose that drove courage to move forward. Change is a fearful stranger because it takes us down paths we've never traveled. It's the human condition to be fearful at first. It takes determination to face down fear.
2. If We Can't Face It; God Can't Fix It: Until we recognize we have a problem we never see that we are the problem. Emotional trauma skews our perceptions. It diverts focus to things we cannot control instead of empowering the internal focus that facilitates greater influence. This intangible undercurrent is often at root of transformational resistance. It is always best to focus on influencing others as opposed to managing human resources.
3. Our Greatest Power: Our greatest power is realized in the truth of who we are and each of us is more than enough to fulfill our purpose. Emotional trauma caused me to leave behind the little girl I used to be. I turned my back on her thinking she was the cause of my problems. It took decades to recognize that in turning my back on her, I'd turned my back myself. I wasn't going to move forward without going back and making peace with my true-self. In so doing, I was finally all I had to be to fulfill my purpose.
ONE MORE FOR GOOD MEASURE
4. Chicken or Egg Confusion: The reason some of us find it a challenge to learn our purpose is that we are taught to follow our passion to find it. In my opinion, this is a problem because passion follows purpose. Tap into to your purpose and passion will follow.
Ashley M Hunter, President, HM Risk Group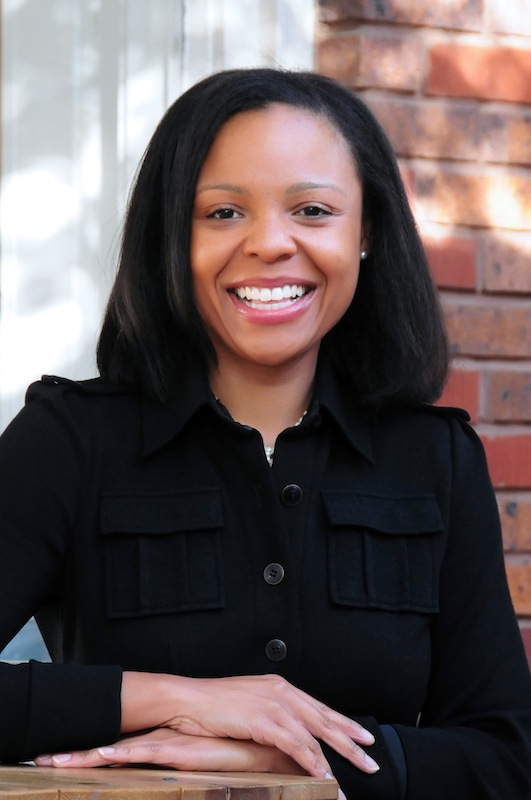 Who She Is and How She Has Overcome Limitations:
I am an insurance entrepreneur with offices in Austin, Texas and London, UK. I started my business 10 years ago in Bahrain after working for a multinational insurer. When I started my business we specialised in energy and construction as I did when I was an underwriter for previous employer. With the help of lots of senior women in the industry, I quickly changed the focus of our business and now we specialise in the sharing economy and were one of the first insurance underwriters to offer cover for businesses in this emerging space. In an industry completely dominated by white men it has been difficult to breakthrough with my business and gain the respect of my male counterparts, but in the past two years we have been able to secure our place in the industry as a business that will take calculated risks and succeed.
Here are the most important lessons I've learned from my experiences:
"Stay focused and the more you hear about the idea being terrible the more likely you are on to something amazing
Make sure that you keep an eye on the bottom line there is nothing more stressful than forgoing the most important part of keeping your business alive, money!
Ask for help and keep asking for help. No man is an island and many times it will feel lonely, but that is the life you have to live in order to have the life that you truly want for a lifetime.
Alicia White, Founder and Executive Director, Project Petals, Inc.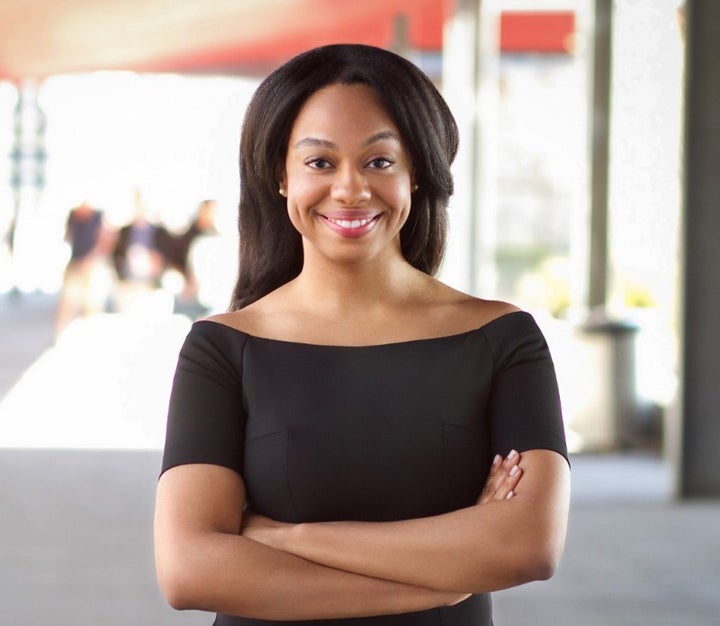 Who She Is and How She Has Overcome Limitations:
"Alicia White is the Executive Director and Founder of Project Petals, inc. She had the vision to start a non-profit organization that focused on revitalizing under-served, low-income, minority and under-resourced communities. Her organization works locally and internationally from Queens to Uganda to help vulnerable areas build leadership. She started the Builders Program that helps youth foster leadership in their communities. By introducing them to architecture, engineering, business, and urban planning. Her goal is not only to revitalize communities, but create capacity and build internal leadership. With a passion and the skill set for identifying and redistributing resources, Alicia works to connect people with the necessary tools, funding, and connections they need to transform their communities.
Alicia is a social entrepreneur, innovator, strategist, advisor, and advocate. Alicia's professional career has been centered around building equity in communities, the social sector and creating sustainable communities. Alicia has worked with organizations in the private and public sector to unlock their fullest potential. Alicia has worked in the areas of development, client relations, and events where she has worked on campaigns and cultivation events that have grossed millions of dollars. In addition to, working with the United Nations- Youth and Habitat III Civil Society as a stakeholder, that works primarily on sustainability, urban, economic, environmental, and social justice issues.
Here are the most important lessons I've learned from my experiences:
I've learned that entrepreneurs who are women don't get the support they need and entrepreneurs who are women of color don't get half of the support that they need. With that said, it's important to create your own network and find your tribe. A group of people that can offer moral support, connections and resources are of the utmost importance. It's important to leave your office, or computer and get out and connect with people. Also, people will only believe in your business, organization, or idea as much as you do. Whether you're an outgoing person or introverted it's important that you're able to verbalize your work. Lastly, everything doesn't need to be done right now. Burnout is very real and it's normal not to get everything done at once. Completing one task can be equally as important as juggling five.
Brittany Finkle, Founder/CEO, Happily Ever Borrowed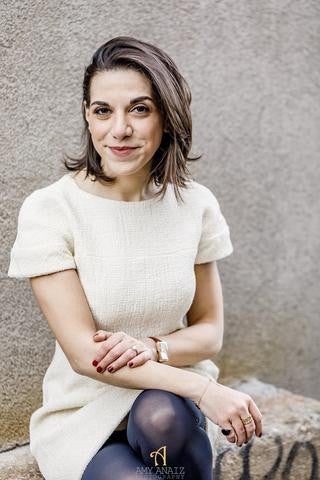 Who She Is and How She Has Overcome Limitations:
Brittany Finkle is the founder of Happily Ever Borrowed. Always drawing and designing, she graduated from Cornell University with a degree in Fiber Science & Apparel Design. She pivoted to the corporate side and worked her way up to management in planning, merchandising, and buying for top luxury companies such as Ralph Lauren, Saks Fifth Avenue, Hermes and most recently Chanel. She launched Happily Ever Borrowed in 2011 with her knowledge of luxury fashion, understanding that women deserved to have quality, high-end products for their wedding day, but didn't deserve to pay hundreds or even thousands of dollars for an item they could only wear once in their life. She works directly with all of the top designers in the bridal industry to bring luxury to the masses in order to help brides "keep calm and borrow on." She believes that all women deserve to look gorgeous on their wedding day and she's broken the industry standards of long lead times & over charging to bring sustainability and practicality to the bridal world. Happily Ever Borrowed has rented to over 800 brides and has continued to grow year over year. Brides are flocking to the service as the trend towards smaller weddings and more eco-friendly ideas are of the highest value to women today.
Here are the most important lessons I've learned from my experiences:
"1. Always be networking. When I started Happily Ever Borrowed, I was attending at least 1 meet-up (sometimes 2 or 3!) per night to get feedback on the idea and learn from others. I would frequent tech meetups, bridal shows, general assembly classes, female entrepreneur events; anywhere I thought I could learn from others. Those initial days of starting the company I met so many amazing people who either had one thing to teach me or someone to introduce me to. Without those connections, we would never be where we are today.
2. Don't be afraid if you're too early. Many people told me that the industry wasn't ready for rental. And in year one, it was maybe a little early. But because we continued to believe in the brand and the concept, when people were ready to rent, we already had the name and prestige of having years of experience. Being the first to market and being early was a win for us.
3. Find the social media channel that works best for you. Pinterest is a huge driver of traffic and sales for us. Because the concept of Pinterest works so well for weddings, it was a natural fit for our brand to exceed. But maybe for your brand, your customers are more engaged on facebook or instagram. Put your efforts where your customer is and don't try to appeal to everyone or try to be the best on every social platform. It's better to focus your efforts and drive conversion.
Lisa Besserman, Founder & CEO, Startup Buenos Aires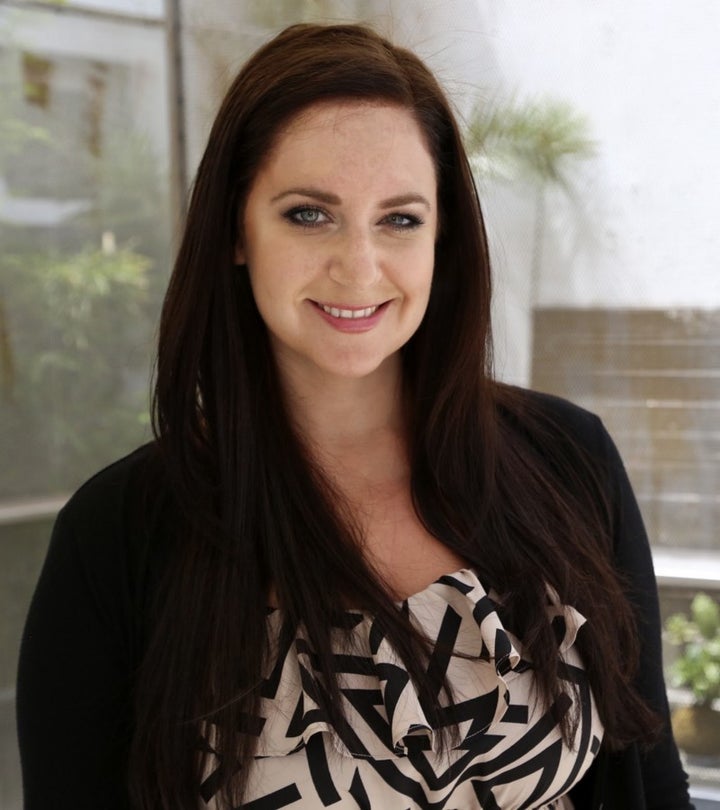 Who She Is and How She Has Overcome Limitations:
Lisa Besserman, Founder and CEO of Startup Buenos Aires, has been named as Business Insider's "Top 100 Most Influential Women in Tech", and the "Business Innovator of Latin America" by the Council of the Americas.
She has also been credited as "The Woman Behind Argentina's Startup Revolution".
Lisa moved to Buenos Aires from New York City to create Startup Buenos Aires, the organization that represents the startup, tech and entrepreneurial community of Buenos Aires, Argentina.
Startup Buenos Aires has been one of the main catalysts in strengthening the tech ecosystem in Latin America, by bringing global startup initiatives, development projects and investment opportunities to the region.
The organization has over 8,000 global members, and has brought over $2M into the country of Argentina.
Under Lisa's leadership Buenos Aires has been credited as "Top 3 Growing Startup Cities" by CNBC and "5 Emerging Global Tech Hubs" by Entrepreneur Magazine.
Lisa calls herself an ""accidental entrepreneur"". She never expected her career path to lead to entrepreneurship, however when she arrived to Argentina she saw the opportunity to start a business, create a community, and make a real impact. She knew I had to leave everything behind in the U.S, take the biggest risk of her life, and choose this new, unexpected path in a foreign land.
By being a foreigner and female in a new country, Lisa broke all limits and was able to build one of the largest entrepreneurial organizations in the region of Latin America.
She succeeded against all odds and was able to not only create a name for herself, but also helped change the lives of thousands of people around the world.
Her organization has worked with governments, Nonprofits, as well as some of the largest international corporations.
Lisa is a Google Mentor, advises startups around the globe, and has been a judge for many international startup competitions in the sectors of energy, smart cities, iOT and technology.
Lisa has been recognized as a successful entrepreneur in Forbes magazine, and was selected as an International Spotlight Entrepreneur by the United States Department of State.
Here are the most important lessons I've learned from my experiences:
Running a business requires hustle, hard work, passion and unwavering dedication. Don't be afraid to highlight your successes, or promote yourself, whether it be as an entrepreneur or employee.
Ask for that raise, negotiate that deal, publish that article, do whatever you have to do to take your career/company to the next level.
You cannot wait for anyone to do it for you, or worry about self promotion, you must be your own biggest champion.
If you don't have a seat at the table, be so good that they create one for you.
2. Find balance and a support system. Celebrate the victories, and do not let the failures crush you.
One of the toughest lessons I had to learn about entrepreneurship was finding balance, and how to ride the daily rollercoaster of emotions.
In one day, you can experience the highest of highs and the lowest of lows.
It's important to recognize that moments of failure do not define you as a person or entrepreneur.
It's also important to celebrate the victories, and allow yourself to recognize moments of success, no matter how big or small they may be.
Learning to find balance is a fundamental element of making it out of entrepreneurship alive and sane.
It's also important to have a strong support system, where you can share your struggles, successes and escape the daily chaos of running a company. These support systems can range from friends, family, partners, organizations or entrepreneurial networks. The journey of entrepreneurship is challenging, arduous, and at many times isolating, you don't need to go at it alone.
3. Be rigid in your vision but flexible in your execution.
This is one of the greatest pieces of advice I ever received, by fellow entrepreneur Chris Dessi.
Markets change, companies pivot, business models fail, but if you allow yourself to change with these factors, yet stay true to your mission, success may still be achieved.
Ashley, Social Media Consultant, Dash of Social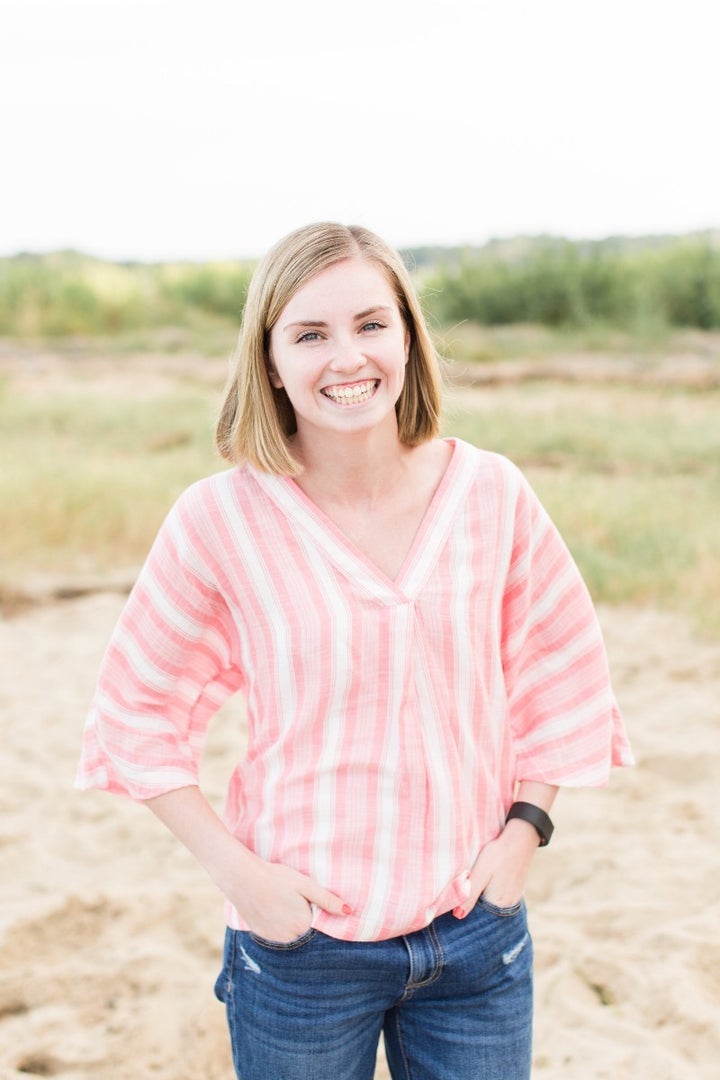 Who She Is and How She Has Overcome Limitations:
After starting a blog at the age of 16, Ashley Mason quickly learned that the fastest (and easiest) way to grow it would be through social media. By organically increasing her audience by leveraging her social media platforms and presence, Ashley was able to start partnering with companies to promote their products and services on her blog through sponsored posts. After working with these companies, Ashley realized that most of them barely had a social media presence or none at all — so that's when she made the decision to start a business that would help small companies to effectively manage their social media. For the past three years, she has worked with female entrepreneurs to create and execute social media strategies that will attract their dream clients, amplify their online presence, and grow an engaged and loyal community.
Here are the most important lessons I've learned from my experiences:
Age doesn't equal credibility. Starting my business so young, I have often dealt with ageism by people assuming that I don't know what I'm talking about just because I'm young. By showing my knowledge, experience, and credentials, I've proved people wrong — and realized that I know more than some people who are twice my age.
Time management is ESSENTIAL for success. Having such a busy schedule, I quickly realized that if I wanted to get everything done on time, I needed to make the best use out of my time. This included waking up at 4:15 a.m. each morning to start with a trip to the gym and then starting my work upon arriving home to take advantage of my most productive hours.
You cannot go through business alone. By creating genuine relationships with other business owners, I now have a solid group of women that I can go to for advice. By having influential people in my life who support me, pick me up when I'm feeling down, and provide amazing insights, I've been able to grow my business more than ever.
Janine Sickmeyer, CEO/Founder, NextChapter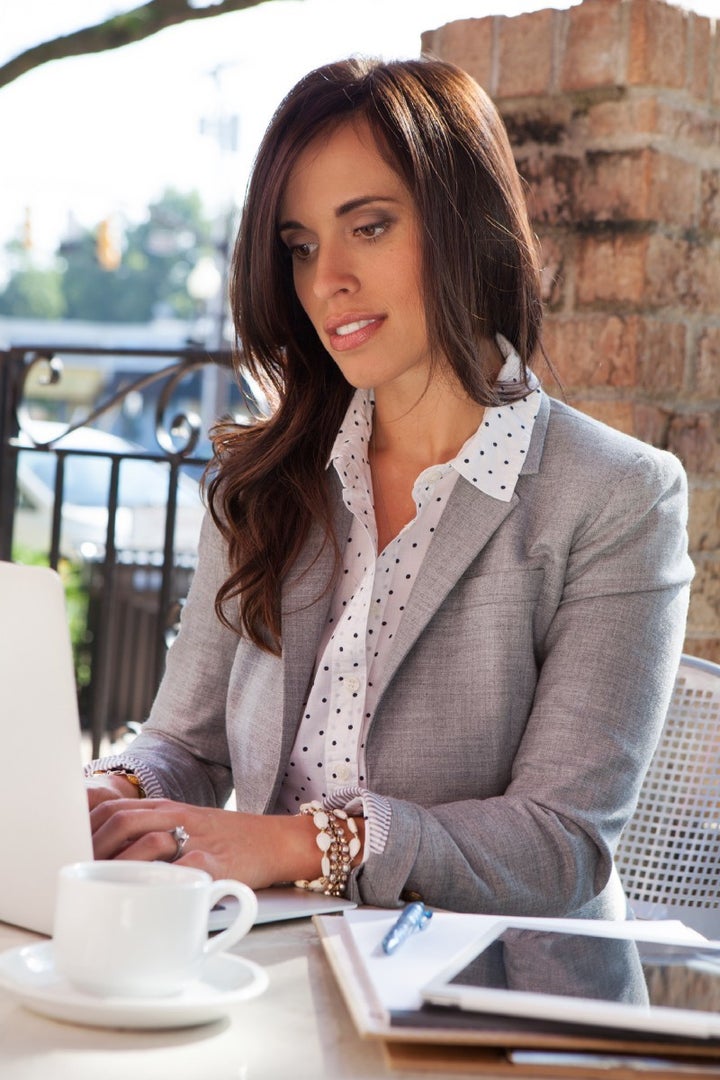 Who She Is and How She Has Overcome Limitations:
Janine Sickmeyer is the CEO & Founder of NextChapter a web application for attorneys to prepare, manage and file bankruptcy cases online. As a business leader and entrepreneur, Janine provides strategic vision and direction for NextChapter and is particularly fascinated in the intersection between law and technology. In addition to being CEO of a legal tech company, Janine is also a wife and mother two under three. She is passionate about sharing her story with female entrepreneurs and business leaders to help them overcome challenges when starting a new venture. The idea for NextChapter was inspired from Janine's personal experience as a paralegal in a bankruptcy law firm. She started a virtual paralegal firm, preparing bankruptcy documents for attorneys all over the U.S. While doing this, Janine was using competitor software and found it to be time-consuming, unreliable and inefficient. She knew there was a need for cloud-based bankruptcy software so Janine learned how to code, built a team of skilled developers and two years later NextChapter was born. NextChapter launched in January 2016 and has seen enormous growth month over month. All bets were against Janine when building her company. She struggled with losing two cofounders, running out of money and getting rejected after pitching NextChapter 82 times to VC firms from New York to Silicon Valley. Despite these challenges and more associated with being a female founder in a male-dominated industry, she kept going. She was resilient and tenacious. She managed to her get company off the ground by self-funding, pushing the limits and staying lean. And in the process, she learned a lot about business, patience and the power of believing in yourself. Janine is writing her first book for women of all ages who want to build a business and become a leader, even if they also plan to become a mom.
Here are the most important lessons I've learned from my experiences:
As a female founder in a male-dominated industry, I learned quickly that pushing the limits was critical to my success. Here are the top three lessons I learned in my first few years of being a solo female founder:
Be patient and persistent. Even with most calculated business plan and beautifully branded pitch deck, a company will not blossom overnight.
Refine your elevator pitch to one sentence and say it proudly. People will judge your entire company based on how well you can explain it.
Stay confident in yourself and your idea because it will shine through in everything you do from product development to customer support to marketing and branding. Every person has the tools and capacity to break down barriers that lie ahead. It's up to you to find passion, stay persistent and push the limits in order to succeed.
Cat Coquillette, Founder, CatCoq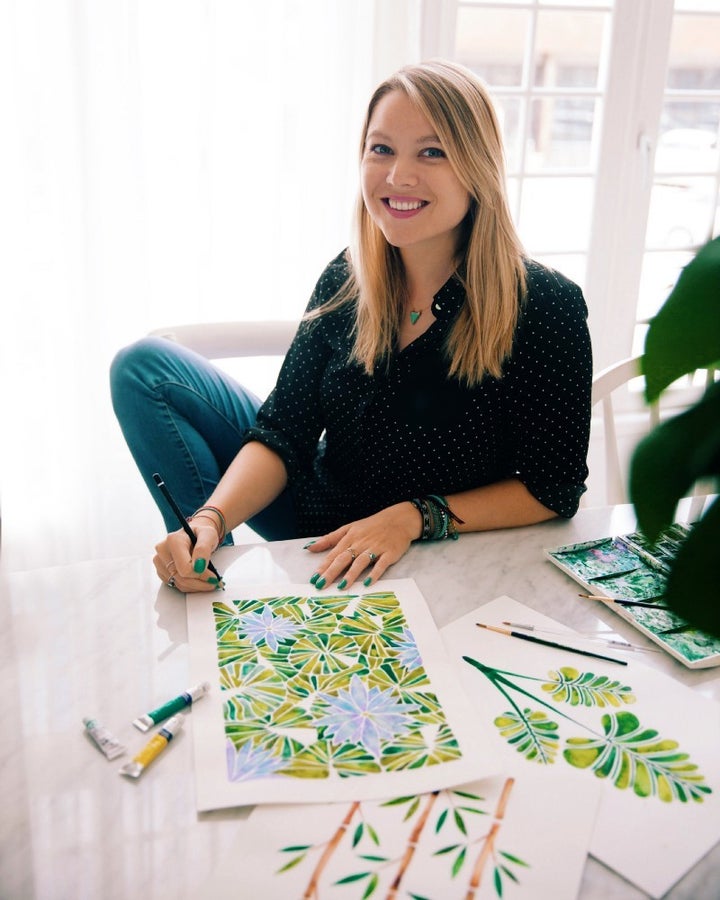 Who She Is and How She Has Overcome Limitations:
Cat Coquillette is a location-independent artist and designer. Her success as an artist and businesswoman have afforded her the opportunity to travel the world as a permanent "nomad"– she now explores the globe 24/7 in search of creative inspiration for new projects. Cat runs her entire business while on the move. Her "office" changes daily, although it's usually in a coffee shop, coworking space, or airport terminal somewhere in the world. The artwork she creates is inspired by her travels– Cat hops from country to country, building her art portfolio as she goes. While living in Southeast Asia, her artwork infused with tropical watercolors, vibrant orchids, and jungle animals. Scandinavia brought about Norwegian patterns and sapphire shards of glaciers. Her work is most known for its bright pops of color, vibrant typography, and a blend of hand-painted brushwork and clean vector illustration. Cat's brand, CatCoq, was founded after she began posting her watercolor paintings on Instagram. Within a few months, she'd grown a large following on social media and began partnering with licensing companies and retail brands like Urban Outfitters and Modcloth. Soon, CatCoq bloomed into a global brand. Today, you can find her illustrations on art prints, home decor items, tech accessories, apparel, and more. She partner with a variety of brands that transform her paintings into best-selling products. Her work has been featured by celebrities Hilary Duff, Khloe Kardashian, Lucy Hale, Sarah Michelle Gellar, and Jessica Simpson. Cat's vocation go beyond painting– she is also passionate about helping other creatives reach their full potential. She believes in community over competition and devotes a large part of her brand to creating resources that allow fellow artists to thrive. She's published a series of online video courses that educate fellow creative entrepreneurs. Her classes cover a wide gamut of topics, including finding your artistic niche, marketing through social media, selling artwork online, working with clients, and making a name for yourself. In addition to educating others, Cat is constantly on the quest for learning new skills. In the past year while traveling around the world, she earned her motorcycle license, became a certified scuba diver, appeared on her first live TV interview, and was the featured guest on several podcasts. The highlights from her wanderlust lifestyle: • Spending her 30th birthday in Svalbard, Norway, where the summer sun never sets. At just 11° away from the North Pole, it was the furthest north she'd ever been in her life. • Getting marooned on a deserted island in Indonesia. Her boat got wedged in a sandbar at low tide and she spend the night on Padar Island in Komodo National Park. (Luckily, she survived being eaten by komodo dragons.) • Hiking to the crater summit of Mount Batur, an active volcano in Bali. While she was watching the sunrise, monkeys stole her breakfast. • Petting dogs in every country she visits. She's a major animal lover and usually carries a couple pouches of dog and cat food in her backpack to entice the local animals.
Here are the most important lessons I've learned from my experiences:
Embrace new opportunities, especially the ones that toss you out of your comfort zone. When I was first approached by Skilshare to film an online video course, I wanted to balk. The idea of appearing in front of the camera was terrifying and I'd never taught students before. Despite all this, I said yes. The next month, I was in New York facing up to the challenge –and cameras– with a smile on my face. When the class launched, it opened up an amplitude of new opportunities for me to help fellow creatives find their own success. There is a unique sense of accomplishment behind tackling a brand new challenge and blasting away any doubts of "What if I'm not good enough?" The more I face my fears and push myself, the closer I get to reaching my full potential.
Don't be afraid of change– some of the best things happen after a huge life shift. Taking risks is a vital part of succeeding as an entrepreneur. After all, many people find success because they saw an opportunity that no one else had and were willing to take a risk. For me, the "safe path" was working as an employee at a firm with full benefits. It was daunting to leave all that behind, but ultimately I believed in myself and embraced entrepreneurship. Confidence and risk-taking are synonymous to a successful business. Even though my lifestyle is hectic, dynamic, and is constantly in motion, every action I take in my business is steeped in strategy. I may not be able to tell you where in the world I'll be living a month from now, but I can recite my business goals and the action-steps it will take to achieve them. There is a huge difference between a risk and a gamble. I've learned to embrace uncertainty, but I always weigh my chances of success before I take the full plunge. The best opportunities are the ones where I have little to lose, but massive amounts to gain.
When I'm comfortable, I'm bored. I've found that my personal fulfillment is synonymous with staying in motion, feeling inspired, and quenching my curiosity. My best artwork comes from the experiences I've had exploring the world firsthand, not sitting at home behind a computer screen. One of my best-selling paintings was inspired after a four-day hike to Machu Picchu. I came for the Incan city, but left with a deep appreciation for the longtime residents of Machu Picchu– the llamas. I feel most alive in life during my first few moments in a new place or experiencing something incredible for the first time. I strive to find moments in life that make me take a deep breath and think to myself, "I can't believe I'm here right now." These are the moments that help propel myself and my business to the next level.
Kelley Buttrick, Owner/Voiceover Talent, KB Voiceovers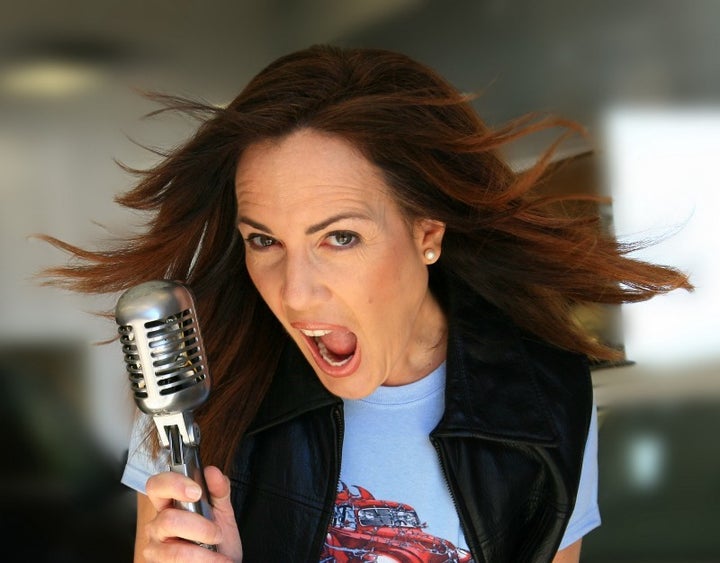 Who She Is and How She Has Overcome Limitations:
By it's very nature, voiceover is heard but never seen. I've turned traditional VO marketing on its head, growing my business each year by stepping out of the booth making the invisible visible. I have voiced national commercials for clients like Country Crock, Michelin, Pampers, Dick's Sporting Goods, Coke, Sport Clips, Ancestry and many more and have been the VO for corporate powerhouses like IBM, Amazon, P&G, Garmin, Delta, Marriott and others. Known for being a marketing rebel, I recently wrapped a trail-blazing effort the likes of which had never been done in my industry launching a full-scale campaign pitching my voice directly to a brand: Jeep. My KB4Jeep campaign increased KB Voiceovers' bottom line by more than 30 percent, and the PR value of the national media coverage of the campaign was more than $75,000. Through the KB4Jeep campaign, my team and I produced more than 35 videos including a series bringing attention to local and national charities and another video series highlighting inspirational Jeep dogs. We sent fun snail mail like car coasters made from recycled tires with the KB4Jeep logo. My campaign ended up with almost 25 percent of Jeep's Twitter voice. KB4Jeep won four Telly Awards and was a huge part of KB Voiceovers winning a Bulldog 100 award for being one of the fastest-growing businesses owned by University of Georgia alumni. But those statistics pale in comparison to the unexpected effect KB4Jeep had on an unintended audience. I was humbled by the hundreds of cards, emails and social media posts by colleagues, friends and strangers who were inspired by KB4Jeep to break down their own marketing barriers.
Here are the most important lessons I've learned from my experiences:
While KB4Jeep was a victory significantly increasing my bottom line, garnering great free press, winning awards and inspiring others, I've yet to be booked to voice for Jeep. I've also learned some valuable lessons along the way.
Assemble a great team. I worked with an amazing group of professionals including photographers, videographers, PR pros and audio experts. We cannot be good at everything, so hire the best you can afford.
Look before you leap. I researched Jeep's creative efforts and power players, determined my budget limit based on ROI, set measurable goals and explored worst case scenarios to proactively address them. Do the prep work. It will keep you from getting blindsided.
Practice self care. Working the booth all day as a voiceover talent and steering KB4Jeep left me mentally and physically exhausted from burning the candle at both ends. I found relief through running, kayaking and taking my dogs on hikes. Whatever brings you stress relief, make the time for it.
Lea von Bidder, CEO & Co-Founder, Ava Science, Inc.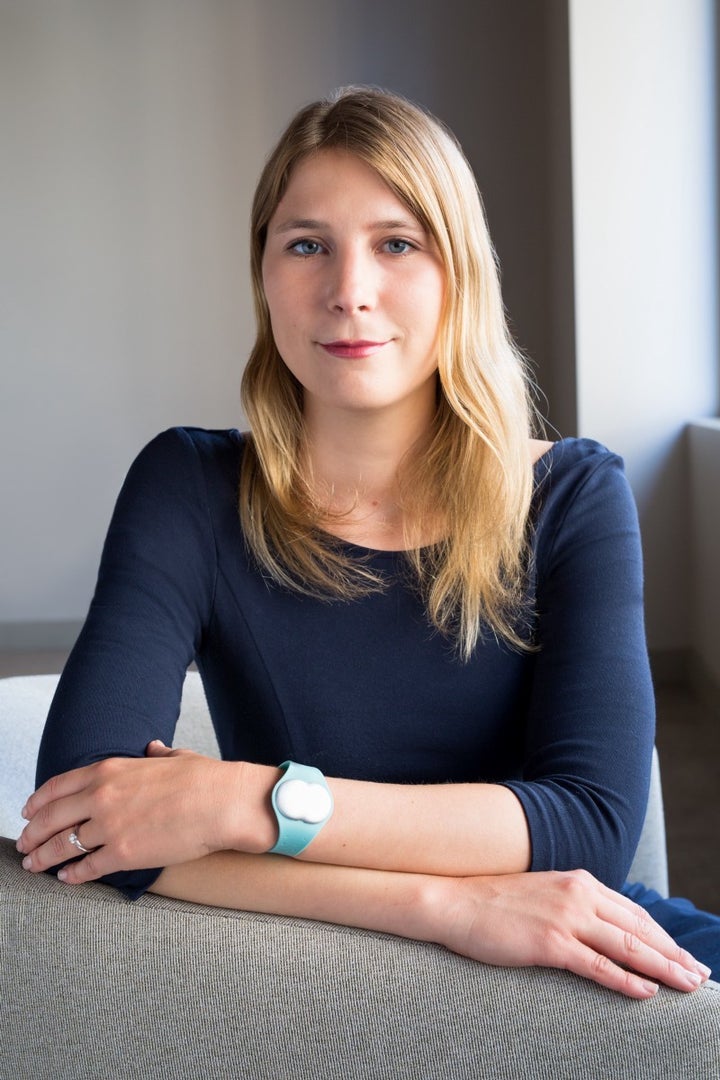 Who She Is and How She Has Overcome Limitations:
Lea von Bidder is the co-founder and CEO of Ava Science, Inc., creator of the first fertility tracking sensor bracelet. In her role with Ava, Lea has helped raise more than $10M in VC funding and expand product sales through the US and Europe since launching in July 2016. Under her leadership, Ava has garnered overwhelming customer reviews and generated buzz among top-tier media outlets, from USA Today, Forbes, Salon and Wired to Shape, Women's Health, the Today Show and the BBC. Named one of Forbes "30 Under 30" for 2017, Lea has spoken at industry conferences including CES and TechCrunch Disrupt and written several articles on issues related to female entrepreneurs and innovations in digital health for women. Prior to Ava, Lea co-founded L'inouï, a premium chocolate production and retail chain in Bangalore, India. She also spent time working for the marketing division of Procter & Gamble in Frankfurt and for a strategy-consulting boutique in Paris. Lea holds a Master's degree in global entrepreneurship from EM Lyon in France, Zhejiang University in China and Purdue Krannert University in the USA. She earned her Bachelor's degree from the University of St.Gallen and HEC Montréal in Canada.
Here are the most important lessons I've learned from my experiences:
Lesson #1: Be authentic. Honestly, the only female boss role models I knew a couple of years ago were the stereotypical Hollywood caricatures such as Meryl Streep's character in "The Devil Wears Prada." It took me a while to understand that I don't have to be colder and more distant to follow that "female boss role model," which I now realize is all wrong. I (and I think my team, too) am much happier since I realized that.
Lesson #2: Hiring is key. Yes, this won't come as a surprise as a million people say this. But you can't actually emphasize it enough — finding great people is critical. It takes time, it's sometimes annoying and sometimes frustrating. But building the world's best team needs to be the core of a founder's attention. Every hire is an investment in my company's future, and every bad hire is a liability.
Lesson #3: Take some time for yourself. We live in a time when entrepreneurs brag about not sleeping enough, they pride themselves with cancelling on friends and family for business and they happily post on social media about all the sacrifices they make in their health to succeed. That thinking is wrong. True success means balance. It means that you have time for self-care, time to see friends, time to have a family, time to work out while building a business. Doesn't sound realistic? Maybe not. Or not always. But as a society and as a founder, it's that balance you should applaud. Building a company is not a sprint, it's a marathon.
Claudia Sandoval, Chef/Owner, Claudia's Cocina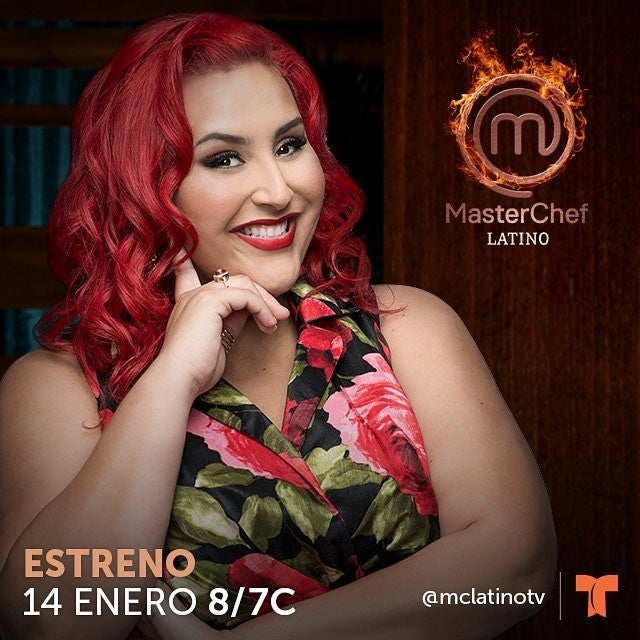 Who She Is and How She Has Overcome Limitations:
Chef Claudia Sandoval, is the winner of the sixth season of MasterChef U.S. She will now be serving as Judge of the first season of MasterChef Latino, a new cooking competition on Telemundo. The first season of this culinary competition will arrive in January 2018. Born and raised in San Diego, California, to an immigrant family originally from Mazatlán, Sinaloa, Chef Claudia, the first generation American, grew up with her mother and grandmother, who taught her how to cook since she was a 4 year old little girl. Before auditioning for MasterChef U.S., Claudia Sandoval was a single mother living in a one-bedroom apartment where she shared a bed with her daughter. She was determined to change their life and put everything on the line by raising enough money to cover the costs of living for her daughter while she would be gone three months on the show. After winning the coveted title of MasterChef, she began a successful Culinary Consulting and Catering company named, Claudia's Cocina, in addition to working with important brands like Coca-Cola, Target, Kellogg's, T-Mobile, and Tajín; Chef Claudia published her bestselling cookbook "Claudia's Cocina: A Taste of Mexico" in 2016. Her culinary style is a modern take on Mexican Coastal Cuisine. With a passion for all things Philanthropic, Ms. Sandoval continues to find ways to give back to the community she lives in. Ms. Sandoval has supported and been a board member of various non-profit organizations. She has received numerous awards from the U.S. Senate, House of Representatives, California State Assembly, and the County of San Diego declared December 15th, Claudia Sandoval Day, as a thanks for her dedication to giving back to the community. Chef Claudia currently lives with her 12-year-old daughter in the city of San Diego and enjoys weekends at the ranch riding horses with her parents.
Here are the most important lessons I've learned from my experiences:
It is often said that dreamers are the only people who actually get to fulfill their dreams. Today, I still feel like I am dreaming. I now find myself with a successful culinary business, a best-selling cookbook, and thrilled to embark on my newest dream… being on my own television show, as a judge on MasterChef Latino. There are three huge lessons that I have learned across this journey.
The first lesson was PATIENCE. Working as an entrepreneur sometimes means you have no set hours, work around the clock, and people are often asking you, what's next? With little down time, and nothing to show for it, I would often get frustrated thinking I was sowing a crop I'd never got to harvest. When I was finally patient, the projects started to drop in. I was so busy I had to start contracting out and grew beyond my own expectations. Sometimes, to grow you have to be patient and let those seeds grow!
The second, was SELF-CONFIDENCE! I have been challenged for many reasons through this journey. My knowledge as a Chef has been questioned, my place as a female in a male-driven field, my being "Latina enough", even my choices as a mother have been questioned. Through it all, I am grateful that I have a support system who reminds me that the sacrifices I have made have inspired thousands. That the sacrifices I have made as a mother will show my daughter the value of hard-work and sacrifice. Lastly, that the confidence I have in my own self and work, have allowed me to grow in my field and continue to be successful even 3 years after my win.
The third and most important lesson I have learned is COURAGE. Not the cliché kind of courage, but the courage that inspires us to reach beyond our day-to-day and go after our dreams. I remember feeling negative and defeated in the days leading up to the MasterChef auditions. I was drumming up every single excuse I could to continue living my paycheck-to-paycheck life. I was a single mom who provided a living for her daughter, with no savings, no child care, and little hope in my heart, I tried to convince myself that I couldn't afford to take that kind of risk. When I think back to that time now, I see how close I was to letting fear dictate my life.
Lyndsey Brantley, CEO, Camellia Alise, LLC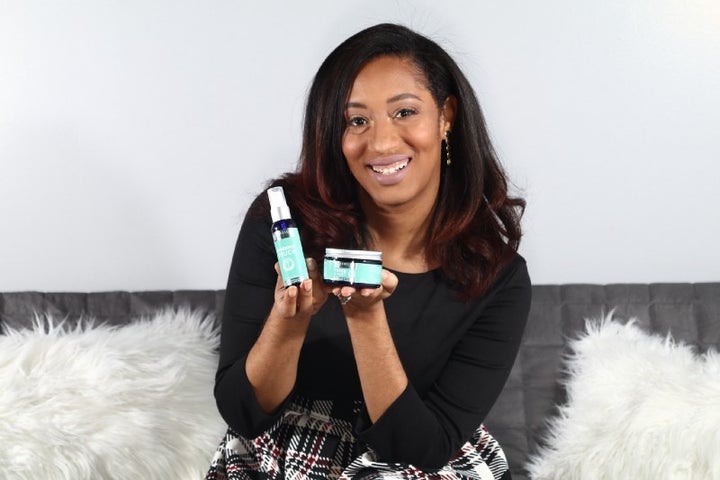 Who She Is and How She Has Overcome Limitations:
Lyndsey Brantley is a Texas native who received her Bachelor's Degree from Lamar University in 2008 in Civil and Structural Engineering. After being laid off in the oil and gas industry, she obtained her certification in medical aesthetics and launched Camellia Alise Skincare in 2016. Camellia Alise specializes in shaving regimens, razor bumps and ingrown hair solutions. In 2017 she went on to expand the collection to include daily skincare products and wellness services. In November of 2017 she joined forces with 2 other female entrepreneurs and opened a retail boutique and spa in the Heart of Downtown Houston at Greenstreet. She has also gained recognition in her industry by doing celebrity facials for Houston's own Slim Thug, former Houston Rocket Moochie Norris and many others. The journey to successfully launching this skincare company has been a long one with many trial and error moments but there have also been many victories along the way. Lyndsey has three pitch competition victories and has over $10,000 in cash prizes and 800 product placements in Superbowl events she has broken all the barriers placed before her when people said that a women of color in the engineering industry shouldn't walk away from that industry to pursue her skincare dream!
Here are the most important lessons I've learned from my experiences:
Learn from your failures, as a very new entrepreneur I initially spent a lot of money on marketing and advertising that wasn't targeted properly. I was throwing money down a drain, but once I realized my mistakes, I quickly turned those failures into an opportunity to further educate myself on marketing. I've learned not to take my failures so seriously, I'm bound to mess up a few things before I get it right, just like every successful entrepreneur has!
Your only limitations are the ones you set for yourself. I can't tell you how many times people have said I was crazy for I for getting into such a competitive industry, but my company continues to prosper and grow. Your company will never succeed if you stay in your comfort zone,and you will never know what you are capable of if you don't try to push your self beyond your limits!
Have Fun. Being an entrepreneur can be a stressful and lonely journey. I have learned to embrace those moments of victory and have fun along the way. I travel at least once a year and do a monthly team building activity to keep positive vibes going, we work hard but we should have fun along the way too!
Jill Johnson, 3X Cancer Survivor and Founder of AWE (Alive We're Empowered) Jewelry Company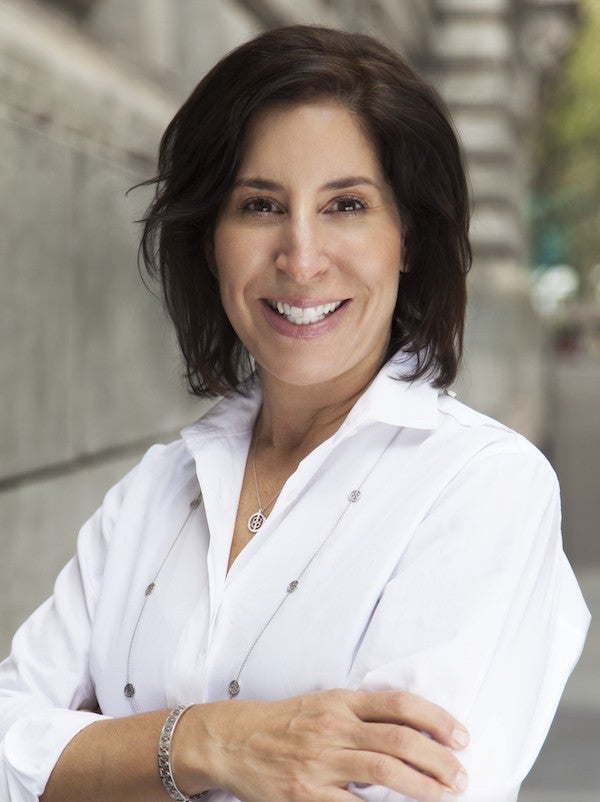 Who She Is and How She Has Overcome Limitations:
Jill Johnson is a three-time cancer survivor with a lifelong passion for helping others through fine jewelry. She relied on her 27 years as a sought-after importer, manufacturer and wholesaler to the jewelry trade to design a beautiful, meaningful jewelry collection that could also empower — and unite — a larger community. Johnson's Minneapolis-based fine jewelry company, Jilco Inc., has been giving back to organizations like the Fistula Foundation (in partnership with Oprah Winfrey) and the Children's Cancer Research Fund since 1989. From being diagnosed with cancer at the age of 11, to later creating a jewelry company that donates 20% of all purchases to charity, Jill Johnson is one of few who has managed to turn her struggles into an opportunity to give back to others. AWE (Alive We're Empowered) is a mission-driven jewelry company built around the concept of giving back to those who are (or have been) victims. Through her collection, Jill hopes to make jewelry a vehicle for personal empowerment, all while honoring, uniting, and celebrating the many triumphs of survivors. Jill's jewelry collection donates 20% of each purchase to one of four national partner charities, all selected because they directly impact those in need of assistance on their road to survival, you just choose a preferred charity at checkout! (Cancer Care, Fisher House, The Trevor Impact, Rainn).
Here are the most important lessons I've learned from my experiences:
My life experience has taught me to be resilient, a lesson I learned from a very early age. I was diagnosed with cancer at eleven years old, the first of three cancer occurrences. Facing your own mortality as a child is maturing and formative but also empowering in that you are more willing to take risks in order to pursue your dreams. These experiences taught me to be a decisive, bold, and hardworking leader and gave me an appetite for entrepreneurship.
The jewelry industry has evolved dramatically since I started 35 years ago. Back then bridal jewelry encapsulated the industry. Nowadays modern, empowered women are purchasing jewelry for themselves and others, and there is a growing appreciation for craft, design and meaning as millennials chose brands that are a true reflection of their lifestyle and values. In addition, e-commerce is completely disrupting the jewelry purchasing experience. My advice to young professionals interested in the jewelry industry: a. Embrace and anticipate change. Be on the lookout for trends in design and purchasing habits. b. Be constantly in pursuit of new ways to create value for your customers. c. Help make jewelry a vehicle for personal empowerment and meaning, not exclusivity and envy.
The earlier you are able to discover what it is that you are good at, the better! My expertise is in jewelry sales and manufacturing: I had to understand the manufacturing process, supply chain, design trends, and pricing strategy. Now through AWE I'm able to use this skill-set to accomplish my goal of giving back. It's important to remind yourself of your accomplishments and push yourself to grow further in the professional areas you're passionate about.
Jeni Lambertson, Founder + CEO, the constellations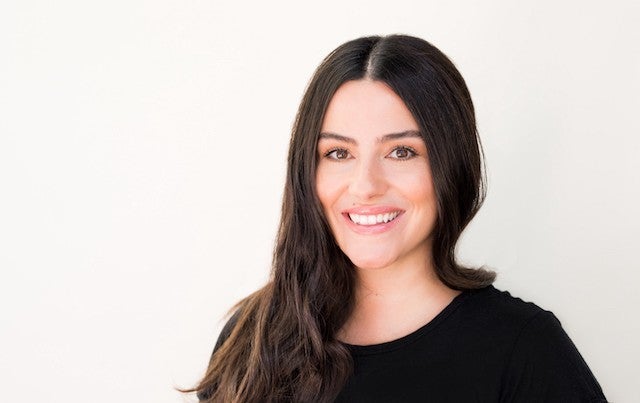 Who She Is and How She Has Overcome Limitations:
Jeni Lambertson is the founder and CEO of the constellations, a female-first recruitment agency. Jeni is passionate about bringing diversity to companies while simultaneously doing her part to close the wage gap. the constellations has a diverse client roster, from small startups to holding companies, and only makes one request, that clients understand the positive impact a diverse workforce can have on business, culture, and profit. Jeni began her career at a branding agency in New York City where she discovered her love for both creative advertising and scrappy startups. After six years in New York, Jeni made the jump to the West Coast where she worked as a creative resourcing executive in the advertising industry before founding the constellations in January 2017.
Here are the most important lessons I've learned from my experiences:
Through building the constellations I have come to learn the only way I will effectively work towards equality is by approaching it holistically. It's imperative that I help those I work with understand that paying a woman the same as a male counterpart is the ethical thing to do, that is only treating a symptom. There are other symptoms that lend to inequity (not providing the same growth opportunities for women, allowing or not recognizing oppressive behaviors in the workplace, creating an environment that is not conducive to mothers returning to work postpartum etc.) . By encouraging my clients to examine their practices and create environments where female employees can not only fully develop but thrive I know I am helping to bridge the gap.
Rachel Green, CEO & Founder, A Brand Called U and Leader Ship Box
Who She Is and How She Has Overcome Limitations:
As CEO of A Brand Called U and Founder of Leader Ship Box, Rachel has cultivated her passion for public relations and brand management into multifaceted award winning businesses that operate successfully in competitive arenas such as sports, lifestyle, tech, non-profit, and subscription box services. Rachel's clients have been featured in outlets such as Forbes, Essence, Black Enterprise, CNN, Crain's Business, Inc. Magazine, Mix Mag, and more. She has proudly represented a variety of celebrities, entertainers, filmmakers, authors, artists, athletes and business owners. Her previous projects have included traveling the globe managing book tours, awards shows, and spearheading the very first House Music Art Gallery and Mobile Museum in Glasgow, Scotland. With a passion for serving the community, Rachel is an avid volunteer for a number of organizations and serves on the executive leadership boards for HYP Habitat for Humanity Austin as Communication Co-Chair, Foundation Board of Director for the Trail of Lights Austin, and also as Community Impact Co-Chair for the Austin Black Googlers Network. Rachel holds a Masters degree in Marketing and as an advocate for continued education she teaches small business courses on public relations, marketing, and branding.
Here are the most important lessons I've learned from my experiences:
Of course, part of being a good leader involves being able to grow from both the highs and the lows. One of the mistakes I made as a business owner was not making my own brand a priority.
As a mompreneur, it was also important for me to remember that if you can't survive, you're unable to help anyone else. So taking time to focus on self-care is vital to success.
Lastly but not least, I've learned the importance of building a community of like-minded entrepreneurs to encourage you through the rough lessons of life and help you celebrate accomplishments along the way.
Cherie Tan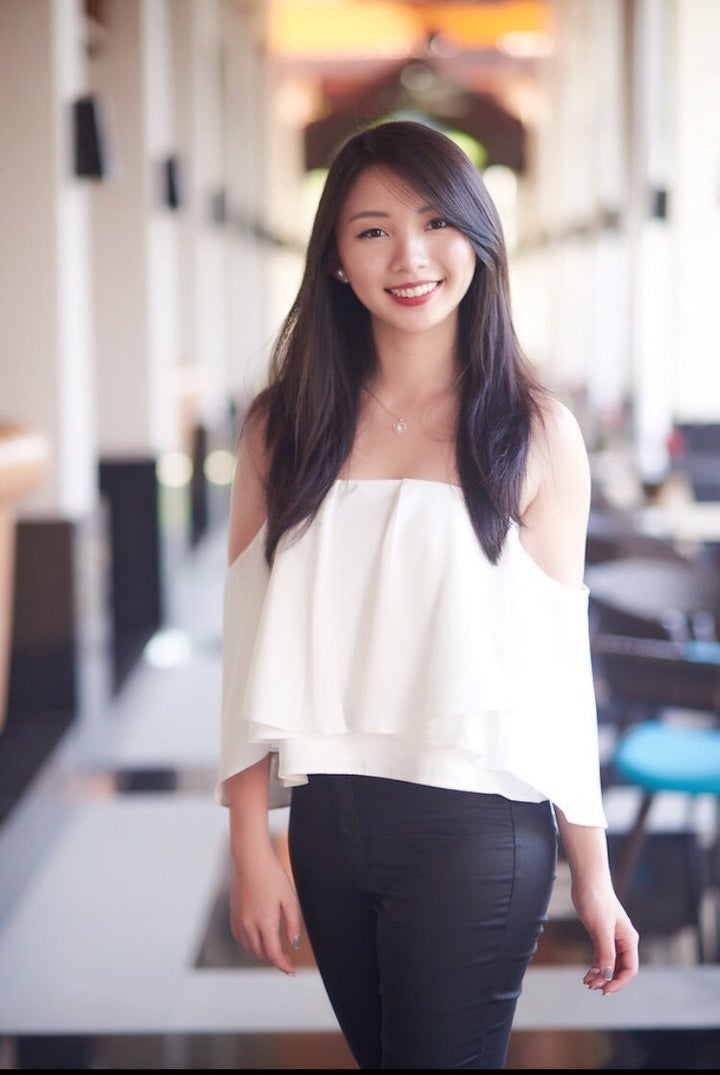 Who She Is and How She Has Overcome Limitations:
Closely tied to founder Cherie Tan's background as a remote digital strategist, the motivation to lower the hurdle of starting an online business led to the creation of Mogul Tech International. Cherie was often found wearing different hats — as a web developer and project manager, to digital marketer, copy editor, social media manager and writer, she has helped launched multiple online businesses and helped traditional brick-and-mortar businesses transition into the digital space. "Having been in the digital space for all my life, these hats fit me rather naturally." — Cherie Tan Her background was a path less commonly taken by her peers. At age 14, she started freelancing as a web designer for clients who saw potential her work for her Neopet's pet pages, which were coded and designed in simple HTML and CSS. She picked up these coding skills outside of school. Now, she runs Mogul Tech International as Founder and CEO. Mogul Tech International is a UI/UX, brand experience and web design company. Our fully-distributed, remote team of talented individuals hail from USA, Singapore, Philippines, India, and Thailand. Mogul Tech International stands out from a vast majority of branding and design firms because of our collective experience of nearly 20 years as seasoned entrepreneurs, marketing, branding, and design moguls.
Here are the most important lessons I've learned from my experiences:
The biggest challenge getting Mogul Tech International was that I had struggled to overcome was the ability to let go. I was so accustomed to doing everything on my own. My passion is delivering high quality products and results to my company's clients. I still love to design and code, and more often than not my daily routine involves working on those technical tasks. It was a struggle letting go of tasks that I love, but I learned that no matter how good I know I am, there's always more talented, incredible people who are looking to me for empowerment to take the company's vision to greater heights.
The second lesson I learned was that the act of removing limiting beliefs is more difficult than the limiting belief itself. Entrepreneurs and founders should always focus on the process of removing the limiting belief instead of letting that limiting belief consume them.
There's a lot of terrible advice going around about building communities, building a following, going out to network at as many events as you can. The lesson I've learned through this experience was that if you don't own your time, and don't put your head down and work hard on ONE idea, you'll always find yourself in a disarray.
Danni Lin, Founder and CEO of GREAT WINE, Inc.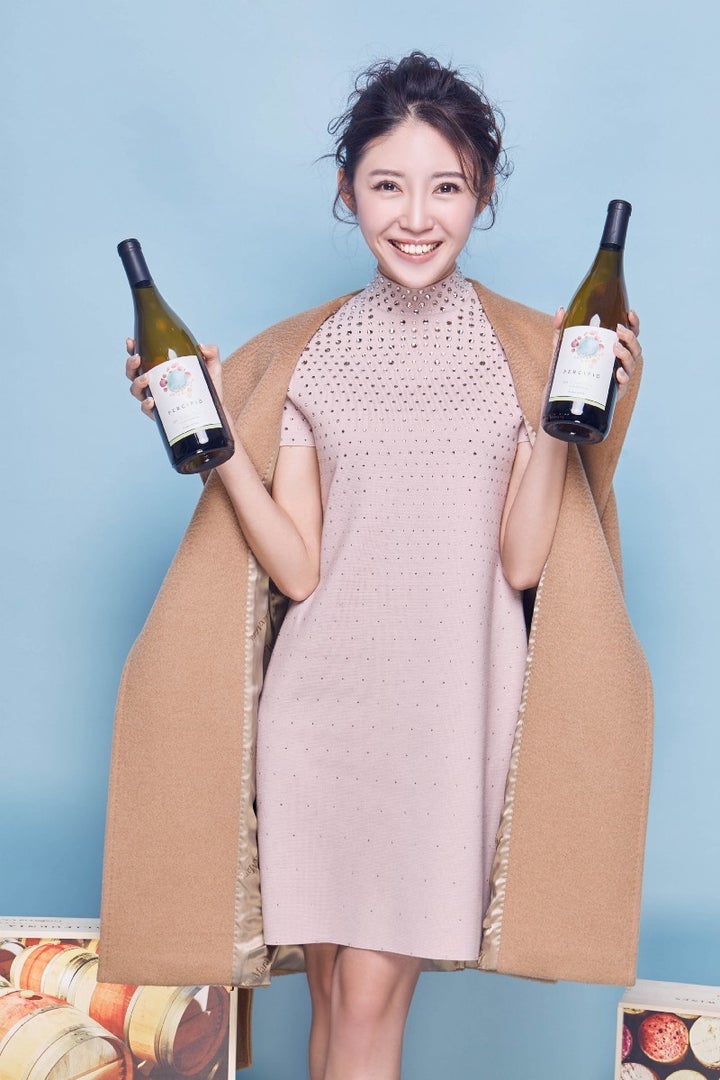 Who She Is and How She Has Overcome Limitations:
Danni Lin (B.S., M.S.), Founder and CEO of GREAT WINE, Inc., was a former Data Scientist at Microsoft. Under Lin's leadership, GREAT WINE now collaborates with Tim Hanni, MW (the first American who became Master of Wine), and myVinotype — a smart wine recommendation platform for wine-related businesses and connoisseurs to learn more about clients' wine personalities. Launched in 2011, myVinotype first started as a website widget and a consumer survey. By 2016, the platform has launched an iOS app, and has become available in eight languages worldwide. All these features are supported by data analytics in order to be more client-oriented. Like many, the CEO of GREAT WINE, Inc. Danni Lin (B.S., M.S.) had experiences of going into a supermarket, and got lost in massive product lists and ads. She thought how knowledgeable she was in wine affected her likes and dislikes — until she had a conversation with Tim Hanni, MW. Hanni is one of the first Americans to become Master of Wine, and introduced Lin to the scientific concept of "vinotype," i.e. wine preferences and sensory abilities of people. Lin then transformed from a wine novice to a wine educator who encouraged consumers to speak their mind — what they really enjoy drinking and experiencing. Lin attended University of Washington, Seattle, where she earned her B.S. in Statistic and Mathematics, and M.S. in Computational Finance and Risk Management. Lin is also a Managing Partner of me and myVinotype China. Lin has showed tremendous enthusiasm for wine and the industry. She demonstrates strong dedication to the education in the discipline of wine and spirit, as she has passed The Wine & Spirit Education Trust (WSET) Level 3 and is currently pursuing Level 4, an advanced level qualification for professionals working in the wine industry. She also holds certificates of the American Wine Expert Study program and the Business of Wine Study program. With a strong financial background, analytical expertise, knowledge of advanced technology, and professional knowledge of wine, Lin is taking her business to the next level of growth and expansion worldwide through her extensive international experiences and connections. It is Lin's hope to introduce the traditions and innovations of Californian winemaking to more clients around the world. GREAT WINE, Inc. is recognized as Best Wine Tasting Experience by Qminder. The company's CEO, Danni Lin, is honored in 425 Business Magazine 30 under 30.
Here are the most important lessons I've learned from my experiences:
Do not over-focus on getting VC or investors. "Investors are looking for returns, either short-term or long-term — they are not just buying high-sounding ideas! If you can prove your company has value and can make money, investors will invest. Always remember that investment could help speed up the growth of a business, but cannot change the nature of a company if it is not profitable. Yes, it is very easy to run into a situation that the bank balance is almost zero for startups. Instead of panicking about when money will be running out, be careful with every penny the company spends. This practically strikes a balance between dreams and reality, especially at a time when not everything is perfect yet."
Think like a CEO, redefined. "As a CEO, it is very important to always think and learn, and keep an eye for new opportunities. I enjoy speaking with people whose background is very different from mine, because this will enable me to see things from different perspectives. From time to time, I also organize wine tasting events for my entrepreneurial-minded friends so we can exchange ideas about wine and marketing. There will be times you will learn something that does not answer an urgent need of the business at that particular moment. However, always keep your mind open and unrelated dots will join someday. The most fatal mistake a CEO can make is to think there are low jobs or low positions within a company that a CEO should not be involved."
Keep motivated. "There will be ups and downs in the progress of setting up a business. At the up times, you may want to ride on the tides and go faster. At down times, remain confident and work hard to achieve your goals. Successful entrepreneurs are people who do not give up. I keep a notebook and handwrite great quote whenever I see one. When I feel tired, I will read the quotes and rethink my business directions. Then, I will come back to work with a clear mind and loads of energy!"
Felena Hanson, Founder, Hera Hub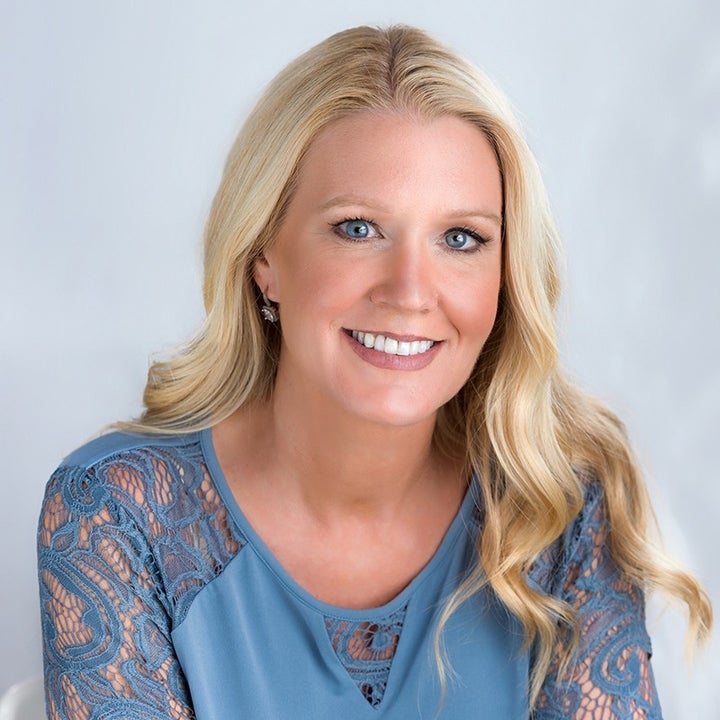 Who She Is and How She Has Overcome Limitations:
Felena is a long-time entrepreneur and marketing maven. Her latest venture, Hera Hub, is a spa-inspired shared workspace and business accelerator for female entrepreneurs. This as-needed, flexible work and meeting space provides a productive environment for growing businesses. Hera Hub members have access to a professional space to meet with clients and to connect and collaborate with like-minded business owners, thus giving them the support they need to be prosperous. The Hera family includes a non-profit accelerator and a funding group — Hera Angels, which produces the annual conference, www.HeraVentureSummit.com. Hera Hub has received national media attention from publications such as Inc Magazine, the BBC, Forbes, Entrepreneur.com and the New York Times . Felena is a published author and international speaker. Her book, "Flight Club — Rebel, Reinvent, and Thrive: How to Launch Your Dream Business" is available on Amazon. The company has been an early leader in the female-focused space segment — first to expand to multiple locations and first to go international. Hera Hub currently has four communities in Southern California, Phoenix, AZ, Washington, DC, and Sweden, with several other cities in the works. Through licensing expansion, Hera Hub is on a mission to support over 20,000 women in the launch and growth of their business by the end of 2020.
Here are the most important lessons I've learned from my experiences:
Build Something That Is Truly Your Own-
Entrepreneurship is an incredible journey; I love the freedom. However, that also means unorthodox hours, seven day work weeks, and very few vacations. This life is not for everyone and if you prefer working a 9–5, that's great too! Wherever your life's path takes you, build something that is yours and yours alone. This means if your heart has been vying for entrepreneurship, then start building. If you are currently working in the corporate world, a startup, or small business, you too can leave an imprint.
Create a program, develop a new process —
wherever you are, make the world pay attention to your gifts. Focus your time and energy on creating something refreshing and that's uniquely YOUR own. This enables you to be an expert in something niche, people will need your input and you will be recognized as THE subject matter expert in that particular area. Most importantly, you will feel rooted in where you are and engaged in the work you are doing and the world will surely take notice. Find a like-minded community- Running a business is a tumultuous journey, some days you will feel like you own the world and some days you will want to hide from it. It's CRUCIAL to have a network of like-minded people around you. This network can serve as a soundboard to new ideas, provide resources, and most importantly, offer support. Find a networking group, women's organization, coworking space or mastermind group to plug into. Entrepreneurship can feel very isolating, so it's important to find a like-minded community where you can foster relationships that will make you feel supported rather than alone.
I have this quote plastered on the walls of each of our spaces. I don't mean to sound cliché but I say it because it is true. When I meet new business owners I always ask them what are their goals and hopes for the future. Most of them share that they hope to get by, support their families, and make enough money to pay the bills. While that is a legitimate goal, I always push back by asking "Why not more?" Your future is limitless but it starts with the goal setting. Always aim higher, always push further, one should be audacious especially in entrepreneurism. The root of entrepreneurism is audacity itself, the idea that you can do it on your own, so why then limit yourself by aiming low? Want to make $25,000 this year? Great! Triple it. Want to make enough to support yourself? Fabulous, now work so hard that you need to hire a team to support you and your thriving business. Our members know that we want to see their names in headlights, listed in business journals, and serving as change agents but this doesn't happen with small dreams, it happens when you want more.
Julie Broad, President, Book Launchers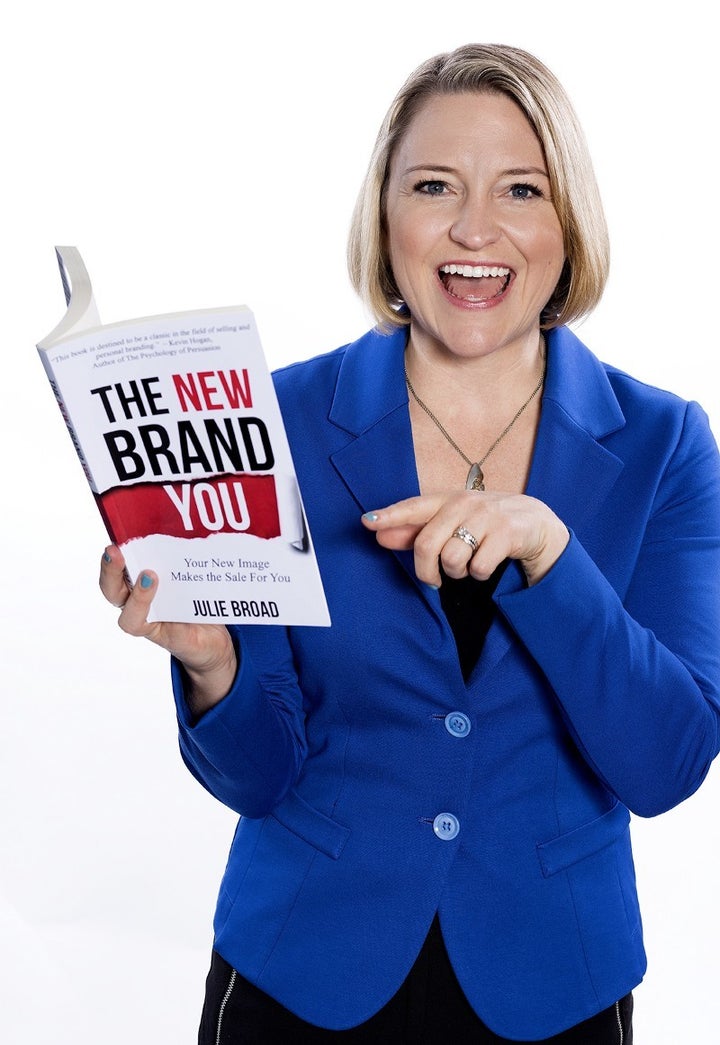 Who She Is and How She Has Overcome Limitations:
Julie Broad is an Amazon Overall #1 Best Selling Author, an International Book Award Winner, and recipient of the Beverly Hills Book Award for Best Sales book. As an entrepreneur and successful real estate investor she was also awarded the Top 20 under 40 Award. Her latest venture, Book Launchers, helps entrepreneurs and professionals build their brand and boost their business by writing, publishing, and selling a top quality book. In 2017, she also became a new Mom and moved from Vancouver Island, Canada to Los Angeles, California
Here are the most important lessons I've learned from my experiences:
There are ALWAYS problems. Solving one problem, creates a new problem. There's no avoiding it. What you need to decide is what problems you want to deal with. I like the problems I face as an entrepreneur far more than the problems I faced as an employee, but it's way more stressful at times.
If you're not willing to give up some time, money, energy, and other things you currently enjoy, to get what you want, you're probably never going to find out what it's like to succeed. Too many people want to get where they want to go without risking anything. It doesn't work that way.
A great life is simply living a lot of good days. One of the easiest ways to make your day better is to laugh at life a little more. Instead of getting mad that you didn't get the trash out in time, laugh about the neighbors wondering about the smell in your garage for the next two weeks
Christa Freeland, Managing Director, Powershift Group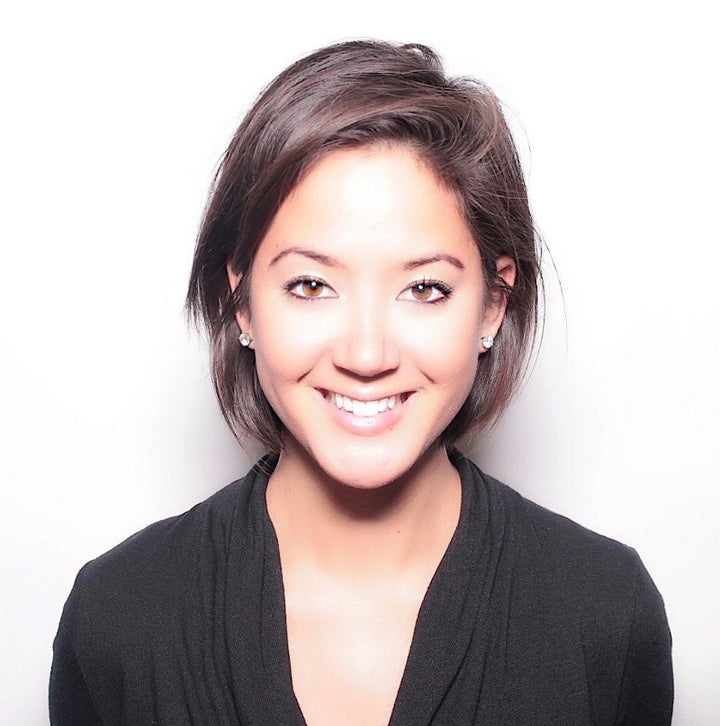 Who She Is and How She Has Overcome Limitations:
Christa has been defying the limits of networking by building a 24/7 networking app startup. She's tested limits of coworking by rethinking the way people think of space. She also broke grounds by being selected as the City of Austin's first social media ambassador in helping get millennial interest and engagement in local government. Christa Freeland is the youngest founder in the startup studio, Powershift Group that founds, funds, and scales tech and early stage companies between a small network of business leaders and entrepreneurs in Austin, Texas. In 2015, she created a young professional's networking app called The Dime Club. She has also started a coworking concept, called Switch Cowork, that turns under-utilized restaurants into shared work spaces, creating an "underground" network of startups, freelancers and remote workers. She was then accepted into the NYC accelerator program Project Entrepreneur, a UBS and Rent the Runway joint venture for female founders. She also helps others to create their own unconventional coworking environments around the world by managing the website directory restuarantcoworking.com, that promotes emerging news in the coworking industry. Not only is Christa a serial entrepreneur, she is also a young leader in government. In 2017 she was asked to be the first official social media ambassador for the City of Austin and invited to join their exclusive CityWorks Academy. This is where she met with the heads of each major department in the local government and got insider access to learn and better understand their operations. In 2017 she also was the youngest to serve in an exclusive 7 person committee for the City of Austin's Grant for Technology Opportunities Program, advising the local government on how to use a $200k fund on nonprofits that address areas of accessibility to technology.
Here are the most important lessons I've learned from my experiences:
The following ideas are what helped shaped my quick success in the past few years and that really more people should understand:
I've learned that the best things happen on the other side of "no" or a perceived wall. Everyone hears "no" and everyone runs into a wall, but how do you get around it? Don't accept a wall, expect it! It's a change in mentality and sharpens your mind to get you around things that would normally trip people up, so now you're in uncharted territory.
I've also learned that it's better to stand out. So what if you feel different, that's awesome! Having the ability to feel and see differently is just the first step to being an entrepreneur, and many people wish to just have a vision for things at all. Pay attention to things that make you stand out. It's a great time that the world is becoming more expectant of diversity now more than ever in history, and I'm talking about diversity in gender, age, location, thoughts, and experiences.
Pay attention to the inconveniences and issues in life. Those are just opportunities. Opportunities to learn to understand, and opportunities to then make improvements.
Becky Thomas, President, Be Greater Consulting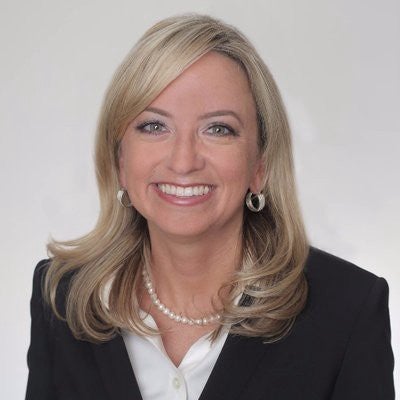 Who She Is and How She Has Overcome Limitations:
Becky A. Thomas, PCC, CPCC, is a Next Generation Coach focusing on helping Millennials and GenX'ers thrive in today's cross-generational work environment. She has a corporate background in branding, marketing and strategy, an MBA from DePaul University, and more than 15 years of branding experience with fortune 500 companies and non-profits such as Jimmy Dean, Sara Lee, GUM brand and the Chicago Tribune as well as the National Restaurant Association. She served as the director of an international MBA and Leadership program in Rome, Italy for nearly 4 years where she also served as adjunct professor for their leadership program. Having navigated the politics and the complexities of managing up, down, and cross functionally she brings her marketing background, corporate knowledge and international experience to provide insights and a unique relevant perspective to her coaching. Through her corporate experience of managing the P&L and having the responsibility for marketing strategies and driving profits, she understands what corporations need to get the job done. Layering on her international experience as the director of an MBA and Leadership program in Rome, she brings cultural and expat/repat insights into the mix to address the needs of international transfers within corporations as well. She is the founder of Be Greater Consulting, a woman owned business, has achieved a leadership award from the Chicago Tribune, is an adjunct professor in management and the Chair for the Mentorship Program at the DePaul University Center for Entrepreneurship, and served on the programming team for Conscious Capitalism Chicago .
Here are the most important lessons I've learned from my experiences:
Be authentic, it will both empower you and help your business grow. As an entrepreneur, you are your brand. As such, you'll find that your target customers are a lot like you. And your absolute favorite clients will share your values. That connection creates strong relationships and long term success. For example, I value learning. My clients often love the latest books on leadership or love to travel so they can learn about new places and cultures. Being true to who you are is key because your values are like your battery life. They create connection and energize us to have both great conversations and work extremely well with others too! Focus on what makes you, you and you'll attract the right clients like a magnet!
Curiosity leads to innovation and challenging the status quo. The reason I started focusing on Millennials and GenX'ers leadership is because of a Harvard article that spoke of the "barbell approach" with training at the beginning of our careers and executive coaching towards the end. I started to get curious — why DO we wait until employees are executives to start implementing coaching and serious development efforts? That's the way it's always been, but it didn't make much sense to me. What could happen if we brought coaching to the heart of the organization, the center, the emerging leaders. Staying in a learning mode keeps the curiosity juices flowing which will allow you to provide new solutions to customers who need it the most.
Learn to align your intention and impact. We strive to make an impact in everything we do. We hope that impact is positive but it might not always be received in the spirit we intend. The best example is feedback. I come with good intentions when it comes to feedback and when I can align that intention to truly create a positive impact, my life runs a lot smoother. When you own your own business, it's easy to get stressed and react, we're all guilty of that at times. It's not so easy to simply learn how to respond. Meditation is a huge key to learning how to align intention and impact and really optimize the space between what someone says or does, and what you do next. My ability to keep that leadership muscle in shape ensures consistency and a positive approach to the way I lead.
Liat Tzoubari, Founder & CEO, Sevensmith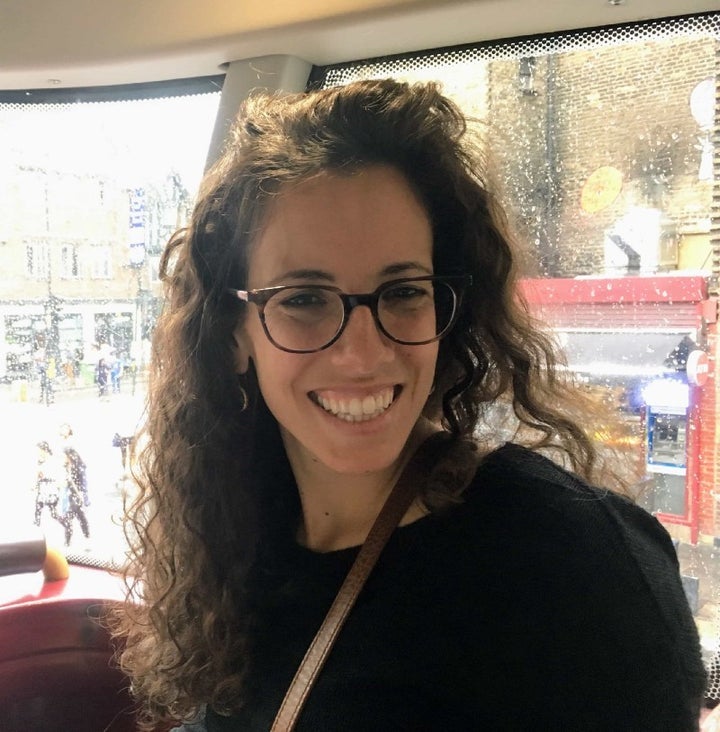 Who She Is and How She Has Overcome Limitations:
I am the Founder and CEO of Sevensmith, an online boutique that sells home decor products. Our products are ethically and sustainably made by artisans worldwide from natural, recycled and sustainably sourced materials. Each piece is truly unique and exudes quality and craftsmanship. Before starting my company, I worked as a corporate tax lawyer for 5 years. I have always been a hard worker and was working very long hours. I finally decided that if I was going to devote evenings and weekends to work, I wanted to feel fulfilled and spend my time building a business I could be proud of. I started from scratch and invested a small amount of my savings into the company. I spent a year traveling the world to find highly skilled artisans who design and produce their items in small batches using sustainable processes and natural materials. The artisans we work with are independent and support themselves, their families and sometimes even their communities with their hand-crafted products. Many of our artisans sell their products at local markets or shops and their livelihood is extremely limited. We are hoping that by introducing their products to the US market, we will allow them to expand their production, employ members of their community and provide a better life for themselves and their children. I still work long hours (probably even longer than before), but I feel that I am working towards a goal I can be proud of and can consistently measure my progress. My business fulfills me as I am constantly learning and growing, and I have also created opportunities for small businesses as well as local and remote communities to better provide for their families which is incredibly rewarding. I feel that I am a part of something bigger than I ever imagined I could be, and the amount of satisfaction I receive from my work motivates me to give 110% every day.
Here are the most important lessons I've learned from my experiences:
It is imperative that you put yourself out there and meet other new and established entrepreneurs. Those that are starting out help you realize that you are not alone in your daily struggles, a fact that is important to remember and constantly reassuring. The established business owners provide you with insight and advice that they have learned from their own years of experience. Having smart people whom I respect to talk through issues and concerns has allowed me to stay focused and steer my business in the right direction.
Building a community around my business requires transparency and openness. Customers are not interested in pitches that are generalized, they want to talk to someone who can directly address their specific concerns.
You have to learn to truly believe in yourself and in your business. I've learned to use negative comments to fuel my drive to succeed. When you own your own business, you have to change the way you think and program yourself to believe that there's nothing more motivating than people who doubt you. You get so burnt out in running your business that if you take others' negativity to heart, you are guaranteed to quit.
Jola Sonkin, CEO and co-founder, GoMacro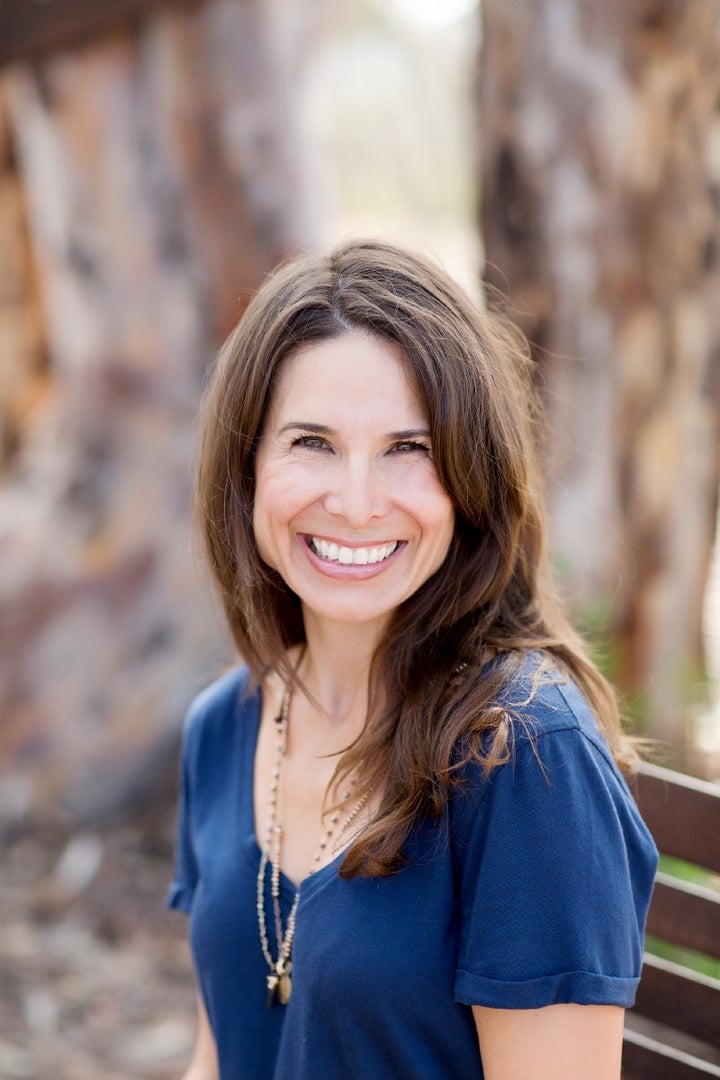 Who She Is and How She Has Overcome Limitations:
In my experience of launching a successful business, there was no greater motivator and source of inspiration than my own personal challenges. My mother, Amelia Kirchoff, was diagnosed with breast cancer in 2003. Rather than allowing the devastating news to become an insurmountable obstacle, we chose to allow the experience to connect us to the problem in a meaningful way that created an authentic and enduring passion for finding a solution. Upon receiving the news, we opted against the doctor-recommended five-year regimen on Tamoxifen (and its potentially harmful side effects). Instead, my mother chose to make a lifestyle change toward an all-natural remedy — switching to a macrobiotic diet featuring healthy, whole foods grown mostly on her farm in Wisconsin. Eventually, the diet helped her achieve recovery. We both stayed on the macrobiotic diet and began incorporating special, macrobiotic cookies and bars that my mother made. One day my husband suggested that we sell them, so I took the homemade macrobiotic snacks her mother made to a local health food store. That store became GoMacro's first retail customer! Today, more than 13 years later, my mother and I are Co-Founders of GoMacro, a 100% privately-owned and funded, clean nutrition bar company that has expanded to more than 20,000 health food stores, grocery chains and fitness centers both in the U.S. and internationally.
Here are the most important lessons I've learned from my experiences:
As female business leaders, we remain committed to encouraging all women to utilize the power that can be drawn from experiences with their own struggles or challenges, what they've learned along the way and how they can use those lessons to bring something good into the world. While this is easier said than done, I've outlined a few helpful reminders that I like to remember as I too learn every day.
You are stronger than your circumstance
We all face setbacks in life — the loss of a family member, financial hardship, or an uncertain future — it can be easy to let your current situation define who you feel you are in that moment. Don't fall into this trap! Remind yourself that you are valuable and have a lot to offer. If we let outside voices drown out our own, it can be impossible to listen to that voice telling you what can be gained from this experience.
One of the most effective methods for quieting those voice is through meditation. My mother and I both prioritize practicing this regularly. I work to carve out at least 10 minutes each day to focus on breathing, being still and noticing my thoughts without judgement. It's important to remind ourselves that we have the knowledge we need within us from what we've experienced, meditation just helps us tap into that more regularly.
Remember to pay it forward
Once you have realized how you can use what you've learned to create a solution for others facing similar challenges, don't lose sight of that. We are social creatures and it comes naturally to us to help out in our community. If we lose sight of that goal, we will lose sight of what we need to be successful. At GoMacro, in addition to making clean, plant-based nutrition to more people, we donate proceeds of our "Give Back" MacroBars to certain philanthropic organizations we believe in. In 2017 we were fortunate enough to raise $53,000 for a variety of charitable causes Remembering these simple guidelines can help us turn a negative into a positive — and a profitable one at that! Businesses born from struggles and setbacks are the ones most able to connect with consumers on a human level and create real solutions to real problems in our world.
Rianka R. Dorsainvil, Founder & President, Your Greatest Contribution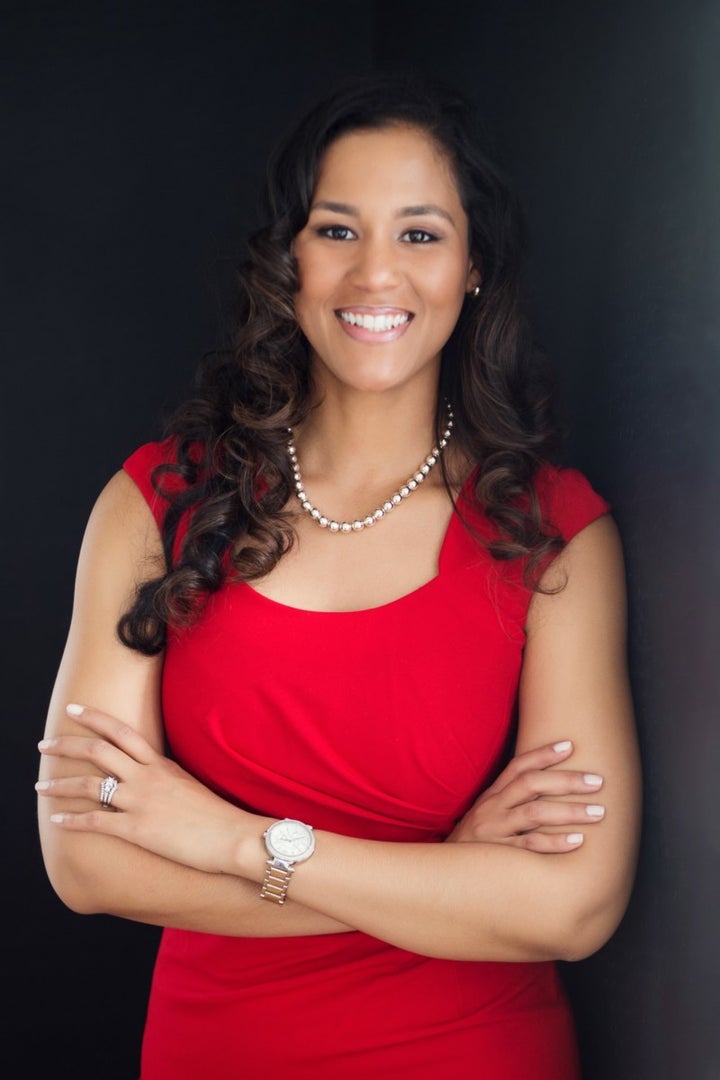 Who She Is and How She Has Overcome Limitations:
Rianka R. Dorsainvil, CFP® is the Founder and President of Your Greatest Contribution (YGC), a virtual, fee-only comprehensive financial planning firm dedicated to serving entrepreneurs and professionals in their late 20's, 30's and 40's. As a CERTIFIED FINANCIAL PLANNER TM professional, Rianka approaches financial planning with a strong emphasis on financial education and provides business owners, individuals and families with the tools to make informed financial decisions. A strong advocate for young professionals, she served as 2016 National President of Financial Planning Association's NexGen community, where she focused on the cultivation of the next generation of financial planners, currently sits on CNBC's Financial Advisors Council, volunteers annually with the IRS Volunteer Income Tax Assistance (VITA) program, and co-founded a mentorship program for women in financial planning at her alma mater, Virginia Tech. Through her leadership, contribution, and volunteerism within the financial service industry, Rianka has been recognized by Investment News as 2017 Women to Watch Rising Star and 2015 list of top "40 Under 40" financial services professionals, in Wealth Management and Financial Advisor Magazine's 2016 list of top 10 CFP® certification holders in the country and more recently Wealth Management "Ten to Watch in 2018", a group comprised of ten innovators and influencers set to change the industry in 2018. Additionally, Rianka has been published twice in the Journal of Financial Planning where she shared her research around cultural and wealth patterns of the millennial generation.
Here are the most important lessons I've learned from my experiences:
The top three things I've learned
Do not dim your light or make yourself small to make other people feel comfortable. Sometimes we are afraid to live our truth and fully express who we are because we do not want to make other people feel uncomfortable. Live out your passion and purpose to your full extent. Your bright light will attract others and encourage them.
Do not look for success — it will find you. Many financial advisors reach out to me asking "how"? "How are you so young with so much success?" I explain to them to volunteer because you want to, raise your hand for leadership because you have something to give, and put your head down and do the work — people will notice.
You are more than the title given to you. People will try to put you in a confined box of what you should do because of your title. If you are a more than a financial planner, a doctor, a teacher — you are a speaker, advocate, a mentor, an entrepreneur. Most of us do not like to be caged in but allow it because we are afraid to step outside of our comfort zone.
Sonia Smith-Kang Founder of Mixed Up Clothing, Inc.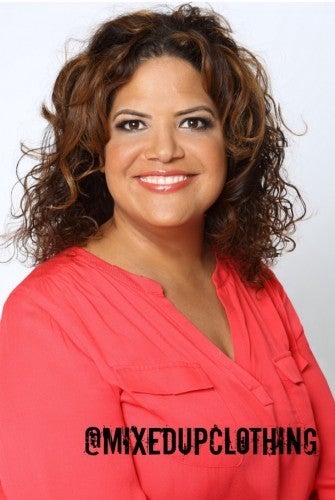 Who She Is and How She Has Overcome Limitations:
Sonia's multiracial heritage and cultural experience is the foundation for her life's mission. A proud military brat, she was born in Aguadilla, Puerto Rico to a Mexican-American mother and African-American father who were both serving in the US Air Force stationed on Puerto Rico. The family was then transferred to the island of O'ahu, Hawaii, where they lived until moving to California. Today, Sonia calls L.A. home and is married to her Korean-American husband. Together they have 4 children they are raising as "mini global citizens". Being of mixed heritage and raising multicultural children made her realize the need for books, movies, TV, dolls, toys and clothing to reflect their cultural reality. Sonia knew that the multiracial community was becoming one of the fastest-growing populations yet underrepresented. There was a "white space" in the fashion world and no stores carried clothing that showcased diverse cultures so not one to be told no, she quit her job as a critical care RN, cashed out her 401k and went all in. She designed outfits, sourced ethnic fabric from all over the world and sewed them into fun styles for her children. Strangers stopped her on the street to talk about the prints and place orders. She knew she was onto something and Mixed Up Clothing was born. Sonia observed that the clothing she made was actually teaching her children and others about the multicultural experience. She discovered using fashion would be her vehicle to teach about culture, diversity, race and identity. Mixed Up Clothing was born with the goal of developing friendships through fabrics. Along with the clothing line, Sonia is an expert in the multiracial community, a writer and influencer with different media outlets, and President of a non-profit organization called Multiracial Americans of Southern California that is dedicated to advocating and supporting this community. Sonia is co-founder of MultiCulti Corner and Mixed Heritage Day, which is an annual event, held at Dodger Stadium for a day of culture and community. Sonia and her work has been seen on NBC's Today show, The Real, Huff Post, NPR, Latina Magazine and InTouch Magazine. She has collaborated with celebrities Taye Diggs and Garcelle Beauvais. Celebrity fans of her clothing line include Tia & Tamera Mowry, Nicole Parker Ari & Boris Kodjoe, Modern Family's Aubrey Anderson and TLC's The Little Couple.
Here are the most important lessons I've learned from my experiences:
I have learned a great deal in the time that I left being a critical care RN and becoming a childrenswear founder. The biggest lesson is financing a start-up is difficult when you are pitching to investors who don't look like you. From getting an appointment to a sit-down with potential investors pretty much requires an intro so you need to constantly be networking and moving in the right circles. But you have to learn how to break into the circles. The next lesson I have learned is that fashion is not as sexy as it used to be so it's difficult for new brands to break in. Right now wearables and tech is sexy and where it's at so, again, trying to convince investors and folks to take a chance on a new apparel line requires a strong investor deck and proof of product. The 3rd lesson I have learned is that timing is everything. I have been biracial all my life but it's a "hot-button" topic right now in pop culture. We are in such a great time period right now where researchers and marketers are realizing there is something to this "multiracial/multicultural" community. They read U.S Census report and Pew Research illustrating our numbers and now realize our buying power is in the trillions. Although we have been here all along, we are relevant so it's time to strike while the iron is hot. As a multicultural female founder, I push the limits all time. I network like crazy, I make genuine connections with folks and pitch my line in it's relevancy in today's climate all the time. The multicultural community is here and wants to be recognized. Mixed Up Clothing is here for it all.
Carla Williams Johnson. Media Marketing Specialist, Carli Communications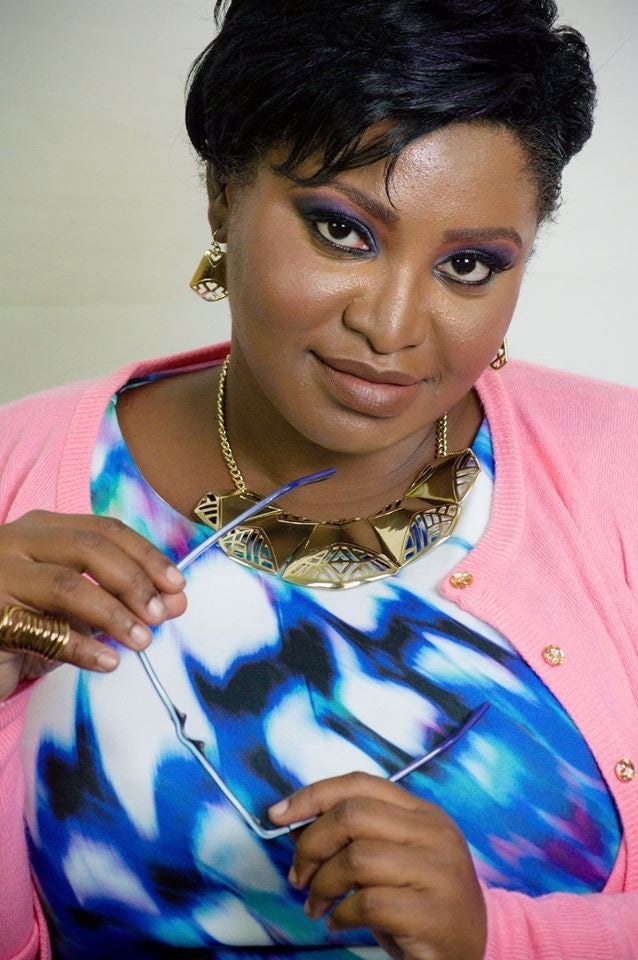 Who She Is and How She Has Overcome Limitations:
Carla Williams Johnson is a Media Marketing Specialist based in Trinidad & Tobago. She founded Carli Communications, which offers advertising and marketing advice to entrepreneurs and business owners who are interested in promoting themselves in the real world. With over a decade of experience in the field, she considers herself an advocate for business men and women who were desirous of promoting themselves by offering sound, unbiased advice, focusing mainly on • Methods to identify ideal clients • Online and offline approaches to boosting visibility • The creation of marketing campaigns designed to increase revenue She's been called 'The Media Guru' and her clients are in awe of her warm, friendly personality and her ability to 'think of innovative, out of the box ideas' for their business. She is also a passionate writer having contributed pieces to local, regional and international publications as well as her business blog which she has since renamed 'Carli Speaks' on her website. Carla also gives back to her community by mentoring and using her gifts, talents and abilities to assist where she can. She was recently asked to share her wealth of knowledge at Santa Rosa Lion's Club and with the Malabar Secondary School through the World of Work initiative which assists students with preparing themselves for the working world. She has also volunteered with the Roman Catholic Archdiocese through the Archbishop Appeal in assisting with raising hundreds of thousands of dollars to restore the Cathedral of the Immaculate Conception, a local historic monument.
Here are the most important lessons I've learned from my experiences:
#1: Knowing when to walk away I was once sold a dream that I bought into hook, line and sinker…… even though my gut told me otherwise. I won't go into the details, but at the end of the day, it did nothing but caused me a lot of stress and looking back I wasted many months working on someone else's vision while neglecting my own. The illusion seemed fruitful but the reality was just the opposite. The experience did, however, open my eyes and I learned to ALWAYS trust my instincts because they're NEVER wrong. In business, I might be sold something that sounds great, or I might meet a client who's willing and able to pay, but the interaction leaves me stressed, fed up, annoyed or upset. It's times like these that I've learned to rely heavily on my gut to tell me when it's time to move on an celebrate my steps in the right direction
#2: Making an investment is necessary The possibilities are endless when you step back and let your money work for you. Just a few months ago I had my branding redone and I can tell you, that small investment has gotten me noticed internationally. I have been asked to guest blog, invited onto podcasts and my business has seen substantial growth. I also invested in two international incubators run by leaders in my industry and the returns I've gotten cannot compare to the amount spent. The connections I've made, the things I've learned and implemented are so worth it.
#3: Don't be too hard on myself This one is very difficult, but I have to remember I'm only human. Whether it's getting caught up in a wrong decision or realizing that something didn't go as planned, I've learned to take it all in stride and understand that life happens and it's how I handle it that makes the difference , I too have been caught playing 'catch up' a time or two in my business but I allow myself to • Make mistakes and learn from them. • Take time to recuperate from a stressful situation • Feel what I need to feel when I need to feel it • Ask for help Then jump right back in and keep moving forward.
Jennifer Ferguson, Founder, Handful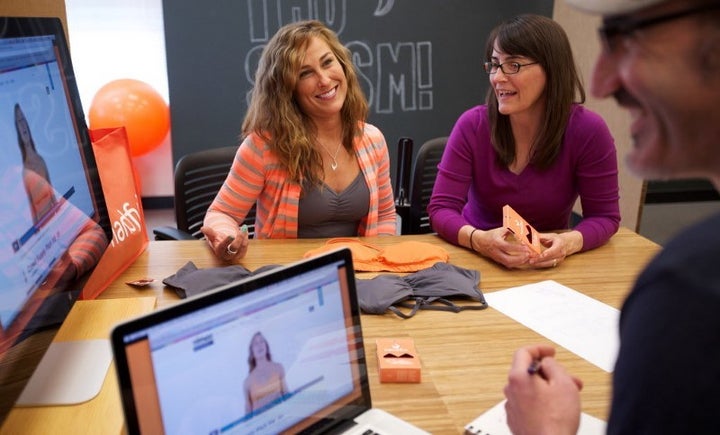 Who She Is and How She Has Overcome Limitations:
I was frustrated with "the problem" of not having a versatile sports bra that would multi-task as much as I could; and properly support me from Weekend to Workout (and all stops in between). Therefore, I launched Handful, committed to inspiring and celebrating women to "get out and Grab Life by the Handful" with awesome products to support our active lives and ever-changing bodies. Handful is a company committed to enhancing the quality of life for women, no matter what life throws their way, including breast cancer. Handful's sports bra design is engineered to not only be comfortable and functional, but stylish too. On Handful's Executive team is Director of Survivor Relations, Cary Goldberg. Having had a double mastectomy, Cary can truly relate to women suffering from breast cancer and those who have overcome it. This program goes far beyond a company just giving back to a foundation. Women who have had mastectomies can feel supported and beautiful wearing the removable pads that can be placed in the Handful bras. The company also provides additional information and discounts for women with mastectomies, including: -Eligibility for coverage through insurance if a local mastectomy provider carries Handful. -Survivors wishing to skip the insurance hassle are always eligible for 30% off any full priced pocketed bra. -Survivors who have lost a breast to cancer and want to use Handful Lights Out™ Pad Sets as prosthetics get them for free with every bra purchased.
Here are the most important lessons I've learned from my experiences:
There are many lessons that can be learned from our experiences with Handful in terms of brand creation, product development, and overall experiences. Made in US…we attempted it, and we almost had to shut our doors as the quality went down, the quantity went down, and the cost went up (difficult for a small biz to endure, but now we are in an awesome manufacturer BY WOMEN FOR WOMEN with a female CEO and VP, and their quality, quantity, and cost are what our customers desire and deserve. Juggling work/life balance. My family and friends are very important to me. Fortunately, they support Handful and the women in my life wear and support handful, and the men in my life, aka my son and husband, rock our Handful #TruckHer hats. Teamwork: I get to work with the most awesome team, and we work hard to "swim in our own lanes" in order to get as much accomplished each day; however, we greatly value each other and oftentimes we like to "get a group consensus with each other", and that can be challenging for some people to deal with our "group hug" tactics at Handful.
Tara Langdale-Schmidt, founder of VuVatech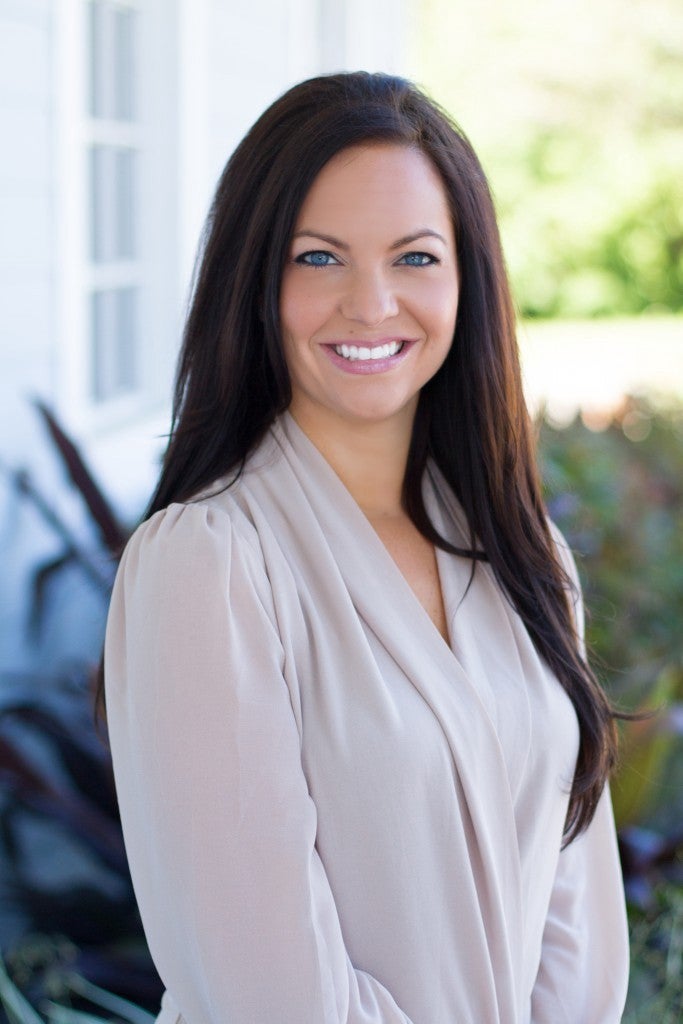 Who She Is and How She Has Overcome Limitations:
For more than four years, I suffered the excruciating pain of Vulvodynia. The pain, both physical and mental, was agonizing, made it impossible to enjoy sexual intimacy with my future husband and impacted my quality of life. After numerous doctor visits that failed to diagnose my problem, and undergoing several surgeries, I decided to take action and do something about it. I founded VuVatech, a company dedicated to helping the estimated one-in-seven women in the US who suffer from pelvic, vulvar pain. We invented a medical device that has proven to relieve pelvic pain and sexual discomfort and has improved the lives of women seeking sexual normalcy. It's been an amazing and highly rewarding experience.
Here are the most important lessons I've learned from my experiences:
The most important thing you must do is check your potential market size. You must do market research to measure competition. Your product or service must be different if you want to hit a home run opening your business. Even after doing these things, there will still always be a huge risk. There are so many crucial variables to opening a new business, dedication being the most important.
My key to being productive at work is to be organized. Running a small business is like being a circus ringmaster. I have dozens of things happening at once. So I have a daily task list, things that I need to do. And I list them by their priority. It's sounds simple, but it works, and makes me far more productive.
The toughest lesson I've learned is always show contracts to an attorney. We had hired a company that was going to help us market our magnetic pelvic pain dilators to physicians and physical therapists. We mistakenly did not send it to our lawyer to review. The potential partner agreed on commission for sales, but made a drastic change in the contract one month later. At that point, we informed our attorney and he sent a termination letter immediately. But the situation could have been avoided if we had sent it initially to our attorney to review. Going forward, we now have our attorney review all contracts and business agreements in advance.
Cassandra Farrington, CEO/Co-Founder, Marijuana Business Daily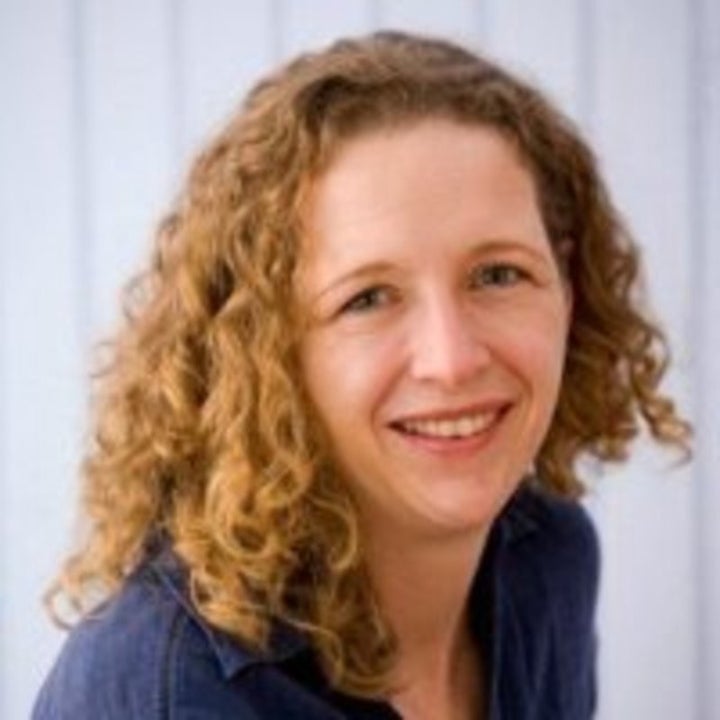 Who She Is and How She Has Overcome Limitations
A former VP at Citigroup, Cassandra considers herself a fugitive of Corporate America. She saw a nascent industry that lacked reliable, unbiased news coverage, was underserved with regard to connections between the business individuals, and needed a repository for industry-wide business data. Marijuana Business Daily is the leading B2B publication and event producer in the cannabis industry. They were named to the Inc 500 in 2016 and Inc 5000 in 2017, at #528. • Marijuana Business Conference & Expo (MJBizCon), their trade show, has made top rankings as the Fastest Growing Trade Show in the U.S. by Trade Show Executive Magazine in 2015 and 2016 .(more info below). • MJBizCon that was just held Nov 2017 in the Las Vegas convention center hosted more than 18,000 attendees. • Cassandra has been recognized as one of Top Women in Media 2016 by Folio: Top Women in Media Awards for her entrepreneurship.
Here are the most important lessons I've learned from my experiences:
"I'm lucky enough not to have a personal story in my background that compelled me to marijuana: no sick child or parent, no friend or sibling affected by a long prison term for a non-violent drug offense, no family members released from military service with PTSD. Rather, I saw an opportunity to do what I know I can do well: to help people run their business better. I saw a nascent industry that lacked reliable, unbiased news coverage, was underserved with regard to connections between the business individuals, and needed a repository for industry-wide business data. "As an aside: While women have today become broadly accepted as competent equals in one-on-one situations, most industries retain that legacy male-dominated upper executive playing field. In the nascent marijuana industry, that male-dominated hierarchy was never established (and won't be). As such, I see the marijuana industry as a harbinger of what's to come in the broader economy as those playing fields are changed by retirements, job changes and other changes."
Wendy Hooper, Coast Realty Services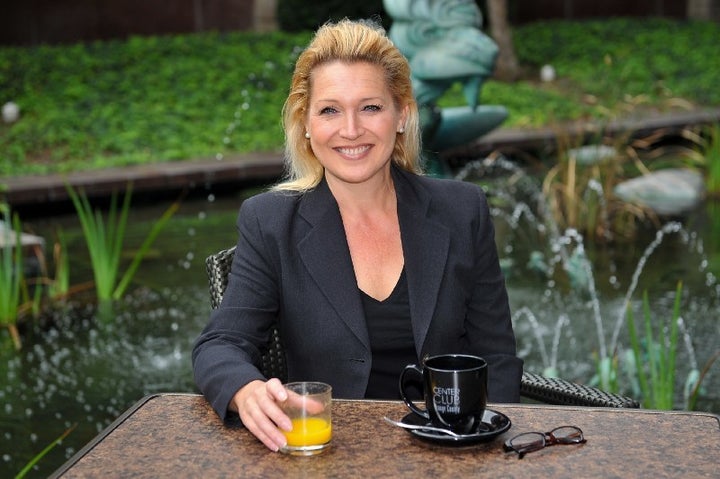 Who She Is and How She Has Overcome Limitations
As a successful southern California realtor for more than 10 years, Wendy Hooper is passionate about helping people make wise investments and live their dreams. Hooper is currently Founder of Coast Realty Services in Newport Beach, Calif. Previously, she worked with Keller Williams Realty, Inc as well as First Team Estates and Altera Real Estate. Before that, Hooper worked as a home loan consultant with Wells Fargo Home Mortgage and Countrywide Home Loans. Hooper stated her real estate career as an escrow coordinator with Escrow Control Company and Century 21. Hooper has served as board member for the Corona Del Mar Chamber of Commerce, the Chance Theater and has served as a co-chair for the Segerstrom Center for the Arts. Hooper lives in Corona del Mar, Calif. and her interests include hiking and wine collecting. Hooper's inspirational life story is the subject of a forthcoming book entitled "Don't Do As You're Sold."
Here are the most important lessons I've learned from my experiences:
Ugly, painful stories make people uncomfortable, but still need to be told. This therapist started shifting uncomfortably in her chair and saying "Oh My!" when I shared graphic bits of memory. My sharing my history was making this licensed professional extremely uncomfortable — just like it had everyone else. And I realized that we've developed a society where there are things we talk openly about, and things we just don't. I, and everything about my past, fell into the latter category. Society taught me to shut up, blend in, and get along. I did that for a long time.
People you know and trust are likely to hurt you, but don't stop loving and trusting — Yet even adult victims have trouble escaping, because in polite society we don't point our fingers at people who are far more successful than we are, and call them out as predators. We want to believe that our heroes deserve our respect, and so we are conflicted, often questioning ourselves instead. It is them, the pathological, who rise above the ugliness of what they have done, untouched by it until a brave soul dares to speak up. I somehow learned to love and to trust. I now have an amazing life, full of amazing friends. And I share it with an incredible man. There are many more chapters to my story that we don't have time for here, tonight. But that's what my book will be for — to share all of my many uncomfortable truths.
Burn your victim card — I proudly say "Tell your truth. …And then burn your victim card." Because THEY no longer have power over US.
Molly Hayward, Co-Founder, Cora
Who She Is and How She Has Overcome Limitations
Molly Hayward is the visionary Founder of Cora, a lifestyle brand giving women a modern method for managing their periods. With body-conscious organic tampons, an elegant delivery experience and sustainable menstrual products given to girls in developing countries for every monthly supply shipped, Cora represents the smart, chic and conscious woman of today and is transforming the experience of womanhood on a global scale. She has a deep knowledge of menstruation in both commercial and cultural contexts. Molly was the first entrepreneur in the now-trendy menstrual management space to establish a modern, pro-social brand, presenting the issues of healthier products and women's global social justice to the mainstream female consumer.
Here are the most important lessons I've learned from my experiences:
You earn the respect of others by not giving a fuck about what they think of you. I spent much of early career in my twenties trying to be the picture of a business professional. I wanted to fit in with the crowd that looked and sounded like the person I thought I should be. It took a lot of time, introspection, and formative experiences for me to realize that I could build a successful company on my own terms, as my free spirited and wild self, if I was willing to be brave enough to do things my way, own the things I cared about, and not apologize for any of it. In fact, when you are unapologetically yourself is when people actually start to respect you.
Start living the life today of the person you want to become Everyone of us has mentors, idols, and people we admire. There's something magnetic about them, and we are attracted to it — because deep down in some way we are already that, and we recognize ourselves in them. We aspire to be, look, and radiate the way they do. Stop telling yourself you'll become that at some later date. You already ARE that. You just have to start living it.
"If you come across a wall, throw your hat over it. Then go get your hat." So much of the ability to thrive and be successful in business and life is a positive attitude that supports problem-solving and growth rather than dwelling on the roadblocks or failures. No matter your background or qualifications or how much experience you have, if you are willing to live and die by, "I will figure it out", you can achieve any dream.
Angie Stocklin, COO of Readers.com, Sunglass Warehouse, and felix+iris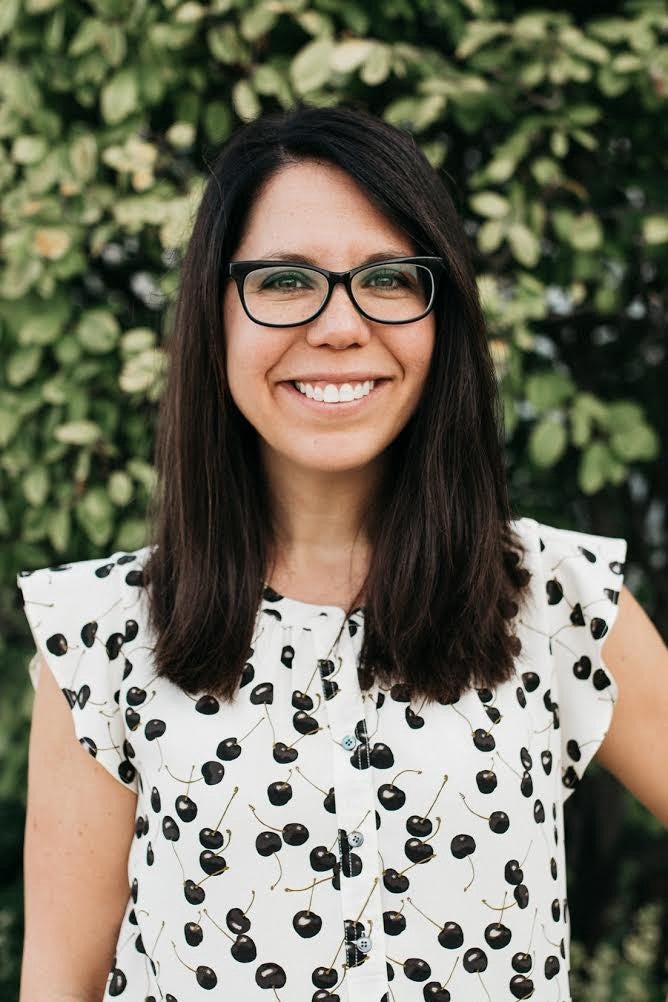 Who She Is and How She Has Overcome Limitations
Angie Stocklin is anything but average. Having graduated with her degree in psychology and later getting her Ed. S. in school psychology, Stocklin decided that shattering the glass ceiling for business was better suited for her. Since 2005, Angie has co-founded three e-commerce eyewear companies (Readers.com, Sunglass Warehouse, and felix+iris) that started in her home and is now a 70+ person operation in the suburbs of Indianapolis. As COO of all brands, Angie empowers her team to live out the company's mission of being the world's most people focused eyewear company. On a day-to-day basis, you'll find Angie problem solving, improving processes, cheering on her team, sitting on multiple community boards, and all together being a leader that others aspire to be. Not to mention, Angie is the ultimate #girlboss. Having started an internal "You Go Girl" book club within the company and speaking at events recognizing women accomplishments, Angie is the ultimate cheerleader for women in leadership. In her free time, you'll find Angie scoping out all of the cool places around Indianapolis that serve some of the best vegetarian dishes, as well as traveling the world and reading just about any book she can get her hands on.
Here are the most important lessons I've learned from my experiences:
There's a lot to be said when I think about some of the top lessons that I've learned from my past experiences and even lessons that I'm learning today. For starters — I've realized that no one should wait to be asked/told/invited to do something. Here's the thing — just do it! Figure out what you want and go for it, instead of waiting your entire career for someone to notice that you're doing a great job. Talk to your boss about your professional goals and dreams, ask to be included in projects that will help you develop, and take the initiative to own your future.
Another lesson that I've learned more than once is to not hire for only talent or experience. It is tempting to quickly snatch up the "Best Available" on the bench, but in most cases, attitude trumps experience. Instead of getting swept away by how long someone has been working in their field, it is more important to figure out how well they'll work in your business.
The last "top" lesson that I've learned is that it is okay to fail. As women, I've noticed that we're sometimes afraid to fail and after failure, we are less likely to try again. I've tried to make it known that it's okay to admit that you've failed. Personally, there have been plenty of times that I have had to either admit my failure and/or let my team fail so that they can ultimately learn from their mistakes and trudge to greatness. To keep a company growing and evolving, it's important to make sure that your company culture embraces failure.
Holly Tachovsky, CEO, BuildFax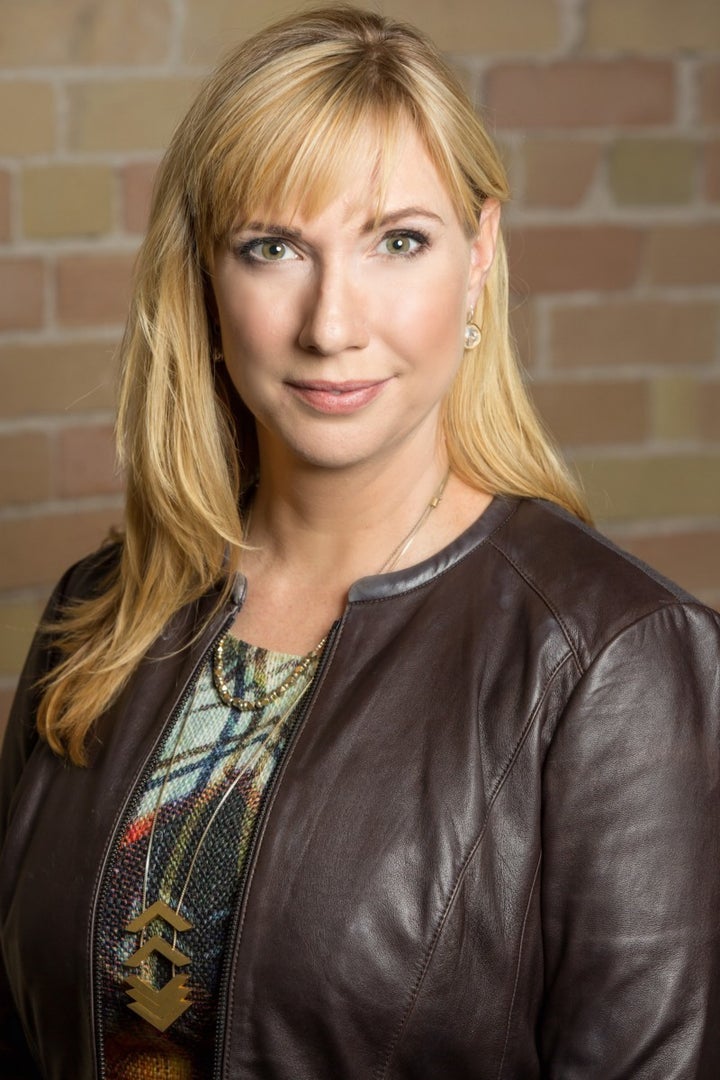 Who She Is and How She Has Overcome Limitations
As BuildFax's founder and chief executive officer, Holly Tachovsky has led her pioneering team to take BuildFax from "a cool idea" to its current industry-changing trajectory. Although U.S. residential and commercial real estate is the largest asset class in the world, it is data poor. Almost a decade ago, Tachovsky seized this growth opportunity and revolutionized property data. Holly is a recognized and sought-after mentor: a community-centric female leader with bold opinions and strong business acumen. She has piloted BuildFax through some of its major milestones and built a multi-million dollar data resource for some of the largest insurers, financial firms and property companies in the nation.
Here are the most important lessons I've learned from my experiences:
One: Staying true to my philosophy of "Growth with Soul." I've enabled my team members to rise to the greatest versions of themselves while fostering a culture of openness, integrity and creativity. I'm a no-BS executive that champions honesty companywide.
Two: Challenge the prevailing assumptions in the room about the industry or an approach to the work. No one ever remembers the 'yes man' that came in and said all the things that everyone else in the industry said.
Three: Mandating mentorship is a recipe for some hollow lunch meetings. Leading by example — engaging in mentorship yourself — and hiring people, especially managers, who believe that progress comes when more people are moving forward, will naturally create an open and honest dialogue across the entire organization.
Amy Baxter MD, Founder + CEO MMJ Labs Pain Relief
Who She Is and How She Has Overcome Limitations
As Founder and CEO of MMJ Labs Pain Relief, Dr. Amy Baxter's mission is to eliminate unnecessary pain. She invented and patented VibraCool® Vibrating Cryotherapy to treat tendinitis and decrease opioid use, and her Buzzy® device has been used to control needle pain for over 31 million needle procedures. She has been named a 2017 Healthcare Transformer, Wall Street Journal "Idea Person", Most Innovative CEO of the Year by GA Bio, a Top 10 Disruptors in Medical Tech, and "Top Women in Tech to Watch" by Inc. She is currently developing a wearable VibraCool Low Back pain reliever to accompany VibraCool Knee Pain and VibraCool Elbow Tendinitis Relief, and exploring regenerative implications of thermal and vibratory energy. After graduating from Yale University and Emory School of Medicine, she completed pediatrics residency and child abuse and emergency pediatrics fellowships. Prior to becoming a full-time CEO, double-boarded pediatric emergency physician Dr. Baxter founded and directed PEMA Emergency Research, Scottish Rite, Children's Healthcare of Atlanta. Federally funded for her work in needle pain management, she has published multiple first author papers and textbook chapters and lectures nationally and internationally on sedation, procedural pain management, and the incidence, cause and consequences of needle phobia. To develop her neuromodulation pain reduction platform, Dr. Baxter was awarded a 1.1MM Fast-Track SBIR by the NIH. She wrote the patents for cooling and vibration utilization to decrease pain, and prepared and filed the FDA 510K submission for medical devices, securing the FDA expansion of the utilization to include muscle pain and cosmetic injection pain control. A founding Board Member of the Society for Pediatric Sedation, additional experience includes the Standish board for hospital pain relief, Trustee of the Robert A. Heinlein Butler Library, Editorial Boards of Medscape and Elsevier Pediatrics, and Board Member of the International Women's Forum Georgia Chapter. She has been named a Fellow of the American Academy of Pediatrics and the American College of Emergency Physicians. Dr. Baxter reviews for multiple scholarly journals, conferences, and national and international grant boards. Speaking venues include Exponential Medicine, Bloomberg, Converge, AARP Life at 50+, TEDx and TEDMED. Dr. Baxter is known for creating and validating the BARF nausea scale for children with cancer. She is also known for turning down Mark Cuban, Robert, and Mr. Wonderful on Shark Tank.
Here are the most important lessons I've learned from my experiences:
No idea makes itself. When I first prototyped Buzzy and started the company, I was sure that the idea was so great others would buy the concept and drive it to commercialization. For the first few years of the company's operation, I was focused much more on proof of concept than sales — why build a sales infrastructure when that's what consumer acquisition targets do best? The reality is that no one will be enamoured of your solution until you prove it. You have to dig in and make it, you have to figure out your market and manufacturers, and you have to promote the idea. Once I realized I needed to commit to building a real company as a full time CEO, our traction grew exponentially. If you want to found a company, prepare to devoting 7 years of your life figuring out the right resonance to make others realize how great your idea is.
Create an environment so others can do their best work. Founders are famously narcissistic. Physicians are notoriously autonomous. To create a good culture, I had to fight against both these tendencies to understand how other people in the company were most productive. I believe maturity is understanding where you are on the bell curve related to everyone else — understanding how you're different is critical as a founder. Some people are motivated intensely by goals; some feel more comfortable with very prescribed instructions, and some will do brilliant work with few parameters. In order to create a cohesive team, use some form of soft skills strength finder so you'll understand the optimal ways to communicate and make a work environment where everyone can produce at the top of their game.
Never be too influenced by any one day. Being a founder is a series of near death events. For a start up, even in the course of one day your emotions can be flung up and down several times. In order to succeed, founders need to focus on gain, not risk, so find some way to mitigate the anxiety or fear inherent in the unknown. Once the fundamentals of the business are established, use them as a deep rudder to keep everyone full sail ahead. Whether you use meditation, exercise, or blind optimism, push past the negative events to stay focused on building.
Kidskintha — Raising Parents, Raising Kids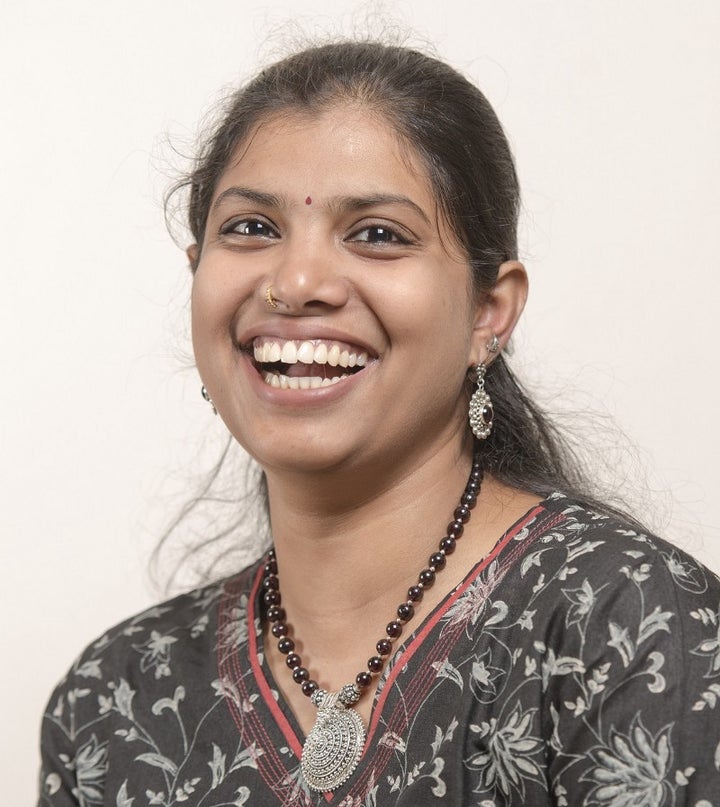 Who She Is and How She Has Overcome Limitations
I am the founder of Kidskintha- an exclusive blog focusing on the emotional health of millennial parents and kids, that was recently voted "The most loved health blog of 2017" by Healthline, USA. After having spent over a decade in a corporate career, I quit my job and plunged into writing after my parenting blog took off in popularity. I started my blog as a way to journal my conversations with my own kids, and expanded into a platform for discussing the emotional health of this generation and their parents. One of my earlier articles on my homemaker mom went viral and earned me a gig on the Huffington Post. Since then, I have had the opportunity to lend my voice as a columnist on several publications like The Good Men Project, Addicted2Success, Thought Catalog, Parent.com, Tiny Buddha, Huffington Post, Inc.com, Entrepreneur and many others.
Here are the most important lessons I've learned from my experiences:
The lessons I have learnt along the way are many but I think the following three are the most important because they contain the innate ability to hold answers for all other accompanying challenges.
1. Realize that fear is normal Fear is an amazing thing. It can have you slink back to where you came from when you are just about venturing to take a peek outside. But the other side of fear is the power to outdo yourself. Every time I feel fear, I know I am out of my comfort zone. The most important yardstick for me is to examine if my current field of fear is different than my last one. If it is, I know am moving forward.
2. Celebrate small victories Entrepreneurship is often a lonely game. There will be times when your goals seem far off, and nothing seems to be going right. All we will have are some small wins, but it is crucial that we hold on to them and celebrate ever little victory.
3. Ask to receive This is perhaps the most important lesson I have learnt. Whether it is to reach out for collaboration opportunities, or asking a customer for feedback- you will only receive it when you ask. You might not get what you ask for, but that probability is hiked to a full 100% if you don't even try. Also, it is incredible how many successful people are actually eager to help aspiring entrepreneurs. I have reached out to New York Times bestselling authors, tech entrepreneurs and other celebrities to interview on my blog and many of them have obliged instantly. All I needed to do was ask.
Katerina Trajchevska, CEO, Adeva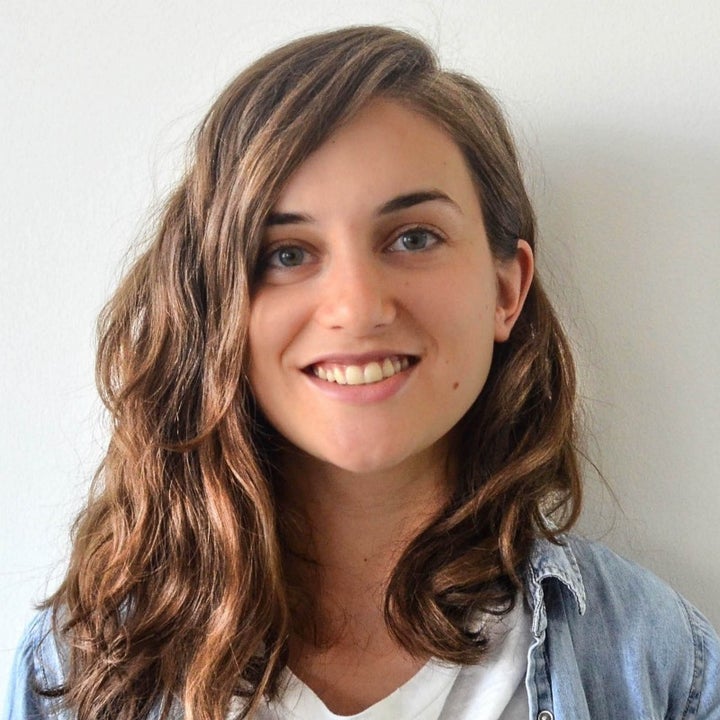 Who She Is and How She Has Overcome Limitations
Katerina is an entrepreneur and tech enthusiast. She leads a tech startup that aims to bring untapped tech talent into the global workspace, where she has the chance to work with a passionate team, follow the latest trends in tech and innovate. Katerina started her journey in entrepreneurship at a time when it was highly discouraged in Macedonia, especially for women. She was a recent software engineering graduate and knew little about leading a startup. Nevertheless, she kept pushing the boundaries and cofounded Adeva at the end of 2014. She saw an opportunity in collaborating with world-class startups and that helped her gain valuable insights in various industries and master the art of remote working. Using that experience, Katerina managed to grow Adeva to an organization trusted by Inc 5000 companies, that is recognized in the local tech community as a place with a culture of sharing, care, and collaboration. On both personal and professional level, Katerina stands for equality, inclusion, and giving back to the community. She actively takes part of initiatives for women in tech, contributes to the local tech community, and volunteers as a mentor in different programs and initiatives. She passes that same belief to Adeva where they constantly support and initiate socially responsible projects for the local community.
Here are the most important lessons I've learned from my experiences:
Your team is your biggest asset. Clients drive your business, but it would never exist without your team. Apart from being human, investing into the happiness and satisfaction of your employees increases the general quality of the work and directly affects the client satisfaction, as well as the overal success of your business. Lesson #1: Treat your team as good as you would treat your best client.
Don't look for perfect, only good enough. I'm a perfectionist and so are many of my clients. And that has caused many wrong decisions in the past. Working closely with early startups, I've learnt first hand that you can never release a perfect product on the first try. There's been cases where we've delayed product releases for as much as a year, so that it can have all the big features client wanted. Only after getting the user feedback would we realize how different things are in their head and how many adjustments need to be made on the initial version. Lesson #2: When working on a new product, never spend too much time developing it without getting any feedback. Release a basic version, see what your users feel about it, adjust, release again.
Delegate. Being an entrepreneur can be very overwhelming, especially when you don't have any knowledge in leading a business. As most entrepreneurs who are reading modern success stories, I believed working 80+ hour weeks was the right way to go. I took on responsibilities spanning from software development, through sales and management, until administration. Part of those were things I needed in my skillset, but the majority wasted my time and drained my energy. Lesson #3: You don't need to be good in everything. Find what you do best and delegate the rest to people who are better than you in that area. They would do it much faster and better.
Jennifer Fein, Founder and CEO at YouLi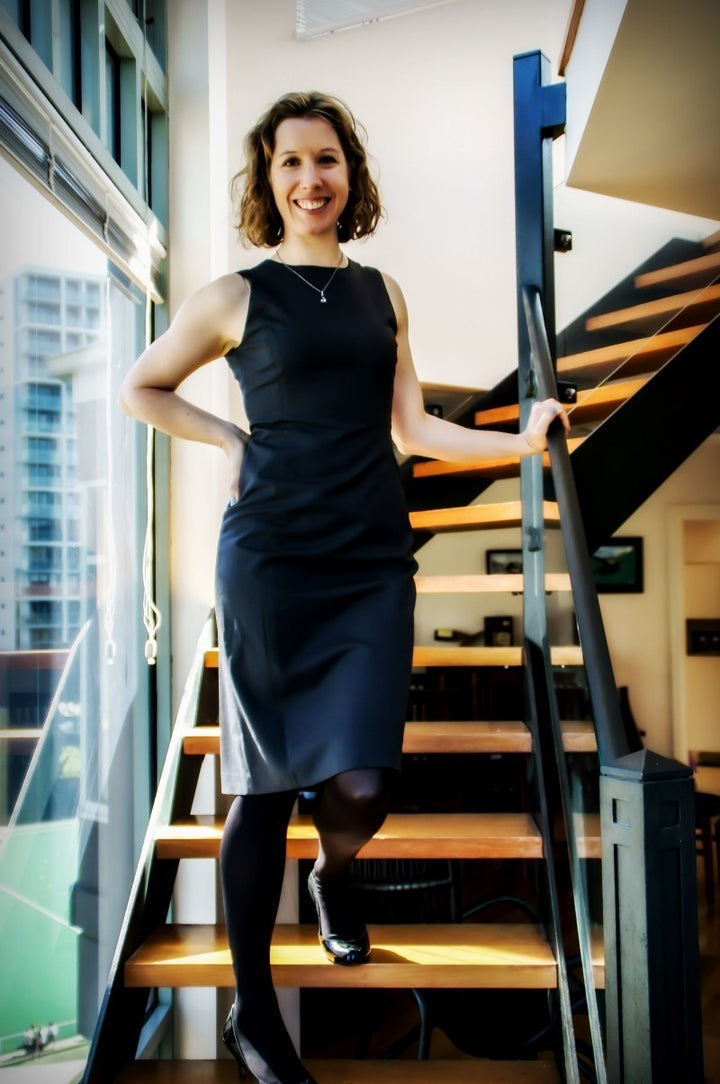 Who She Is and How She Has Overcome Limitations
As a technology and business leader in large corporations, including Experian, Jennifer Fein moved from the U.S. to Australia in 2011. After many years building one of the earliest global digital marketing platforms in New York, Jennifer led a Product Management team in the Asia-Pacific region, launching digital marketing products in China, Japan, Singapore, Hong Kong and Australia. After 15 years, Jennifer decided to leave her corporate job to travel the world, including climb Mt. Fuji. "I'm a traveler, but even more, I'm a planner," Jennifer reveals. "When I travel somewhere I do the research and make it super special. In my mind it's a vivid, beautiful journey. In my spreadsheet it's a pile of dates, numbers and links. I hated emailing around word docs and spreadsheets that no one read, and I was frustrated with managing disjointed feedback and updates." Jennifer was inspired to make simpler, better tools for people to experience the world and empower them to bring others along. She tested her idea with a personal milestone of her own — her destination wedding in Jordan. Having her closest family and friends to share in her special day was important. However, most of them had never traveled to that part of the world. Coordinating a seven-day trip for 100 guests from all over the world was met with challenges: tracking itineraries, payments, and currency conversions. Ultimately, her guests were won over by the ease of their experience and the trust they had in Jennifer's tools. Now based in Melbourne, Australia, Jennifer assembled an all-female tech team to bring her dream to reality. A play on "you live to travel," YouLi was borne. YouLi is a digital platform that makes it simpler for organizers to create transformational travel experiences. This year, Jennifer used YouLi to lead a group climb up Mt. Kilimanjaro. YouLi is an all-women team passionate about travel and technology. "We do things a little differently because we know that algorithms don't know the best places to go, only the best organizers do. So we are building technology to empower you to create the travel experiences that will change the way your travelers see the world."
Here are the most important lessons I've learned from my experiences:
Be comfortable with being told "you are too early" When you have a vision, it seems so real in your head. It can be shocking when someone tells you "you're too early", because they can't see your vision. Yet in your mind you are ready to go now. That ambition is what drives you, but it can also be discouraging when reality sets in. I celebrate the small wins instead of chasing the big accolades — another client trip delivered, a sales call where someone got excited, a release of great features. I've delivered many pitch decks and most of them were rejected. Then one day, I stood in front of a room of angel investors and delivered the best pitch they'd seen in a long time. I was finally at the right place at the right time with the right message.
Experiment cheaply, but finding the right moment to invest is the art of building a business. I was lucky to have a friend who developed our initial prototype. I was grateful to have friends who were willing to test the idea. However, I knew I needed to invest in a real designer and a developer that were committed to the project. It was a scary tipping point, but I would not be where I am now if I had not taken lessons from the early prototypes and invested in the right talent to implement a solid solution. I invested where it counted and I've never regretted it.
Cultivate your support network I started this adventure by reaching out to an old acquaintance and asking for advice on starting a business in Australia. I asked for 2 hours. I got 6 months of mentorship and we wrote a book together. He became an investor in YouLi and an introduction into an angel network. I also spent 2 years networking with numerous potential clients and made the business connections necessary for building my team. I found my co-founder at a #SheHacks event run by Girl Geek Academy. I found my marketing manager at a private pitch night at Melbourne Business School. I found another mentor at a Wine and Whiteboards event at my co-working space, One Roof. Joining a space dedicated to female led businesses was a critical choice as I was starting. We've grown together, and I have met life-long friends and professional connections there.
Nwamaka Imasogie, Co-Founder and CTO, GitLinks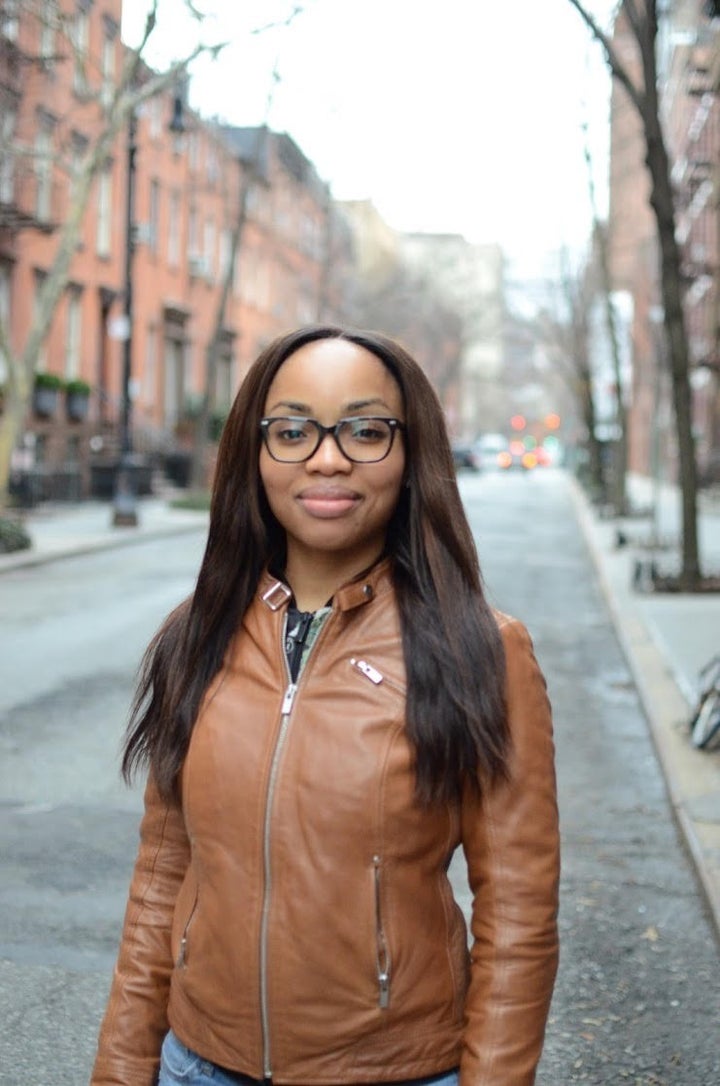 Who She Is and How She Has Overcome Limitations
Nwamaka describes her "first true love" as computers. She received her first computer at the age of 5 and has never looked back. She is currently a second-time founder and the CTO at GitLinks. In this role, Nwamaka oversees engineering and software development. GitLinks is a SaaS startup that helps make open source safe to use and is the first open source security platform specifically designed for management. "I am keen on guiding our technology choices and user experience design. Our company is doing great, our progress and journey thus far has been truly amazing," said Imasogie. Nwamaka holds a master's degree in computer science from Cornell Tech and a bachelor's degree in electrical engineering from the University of Houston. Additionally, she is the inventor on two technology patents. Nwamaka founded her first company right out of college — a marketplace business that she grew and bootstrapped to profitability. Nwamaka is passionate about building amazing, intuitive products and is obsessed with data-driven decision making. She was also a software engineering manager at Chevron where she developed software internally and controlled multi-million dollar budgets to manage large teams of programmers.
Here are the most important lessons I've learned from my experiences:
The top three lessons I've learned from being a limit-pushing female founder are these: (1) Finding product-market fit is crucial, and you need to get there ASAP, (2) have goals and track everything, and (3) hire the right people.
In the early days of a company, every move you make should be centered around getting to product-market fit as quickly as possible. You may think you have the perfect solution to a problem, but you won't know until you go out and talk to people because the intricacies of the market can dictate otherwise. Find the people who jump out of their seats with excitement, and see how you can build your product around what excites them.
Have assumptions and set up a way to track the data to confirm or reject your assumption. This could mean that you use automated tracking in the background or pre-questionnaires, but basically you experiment and then analyze the data to see the best route forward. This affects how you build your product and how you set up your business model.
Hiring the right people can make or break your business. In startup land, time is of the essence, and you need to be on the same page with your team. Everyone should share in the same vision. If you end up hiring the wrong person, it's important make the best decision for the business and part ways. When you hire the right person you can play to their strengths and create an environment where both sides are happy.
Caitlin Landesberg, Founder and CEO, Sufferfest Beer Company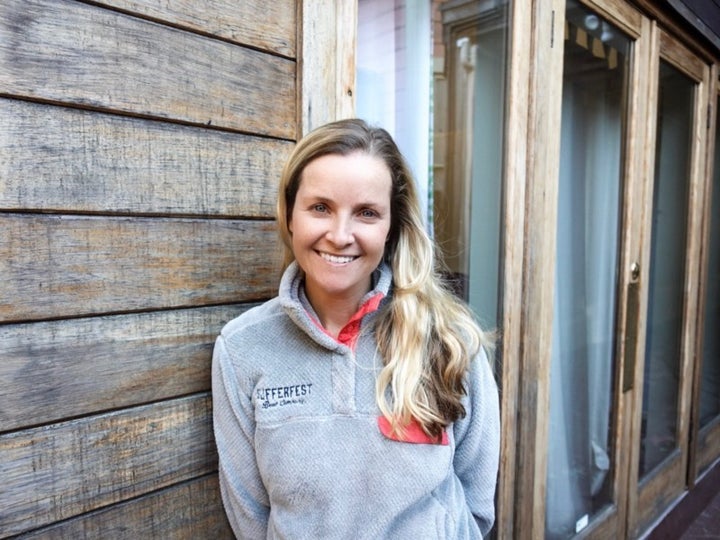 Who She Is and How She Has Overcome Limitations
Caitlin Landesberg is the founder and CEO of Sufferfest Beer Company. Launched in the spring of 2016, Sufferfest is a proud certified B Corporation that makes award-winning craft beers for those who want to earn it. As a trailblazer in the Functional Beer category, Sufferfest believes in making Better For You malt beverages that never settle on taste or quality. As the company's CEO, Catilin brings 13 years of consumer marketing experience, including growth, acquisition and community-focused roles at global branding companies including, Adobe Systems, Mozilla Firefox and Strava. Prior to starting Sufferfest, Caitlin served as Director of Marketing and Revenue at Strava, a social network for athletes. Caitlin graduated from Kenyon College, is an avid trail runner and tennis player, and is a member of the San Francisco Brewers Guild.
Here are the most important lessons I've learned from my experiences:
When life hands you a lemon, learn a new skill I've always identified myself as an athlete. And the occasion I enjoy drinking a great beer most is after a workout or a race. So when I discovered I had an autoimmune deficiency and needed to cut gluten out of my diet in 2011, I started my quest to find the best gluten-free beer I could get my sweaty hands on. My search turned up short. The specialty beers I was choking down made me feel like I was settling and I often felt singled out. After enough complaining, my new boyfriend at the time (now husband!), signed me up for a beer-making course for my birthday. Once I learned the fundamentals of brewing, I became fixated on how to improve the flavor and profile of a gluten-free beer. My passion and studies led me to the UC Davis School of Brewing, where I found more courses and mentors, but most importantly, the knowledge that beer can be so much more. Sufferfest Beer Company was born.
Beer Is good for you No wonder we crave beer after a workout or effort! Throughout my studies, I looked at what beer is and can be from an athlete's perspective, and no wonder it quenches our needs after a good sweat. Due to its natural ingredients, beer contains natural levels of iron, fiber and potassium from the barley (it's a natural probiotic too!), calcium and magnesium from the water content and can be consumed to help with digestion, inflammation and support celebration. ;) Learn more about the many benefits of beer here.
Starting a business takes a whole lot of patience The hardest part of starting the company was not the formulation, but rather, the paperwork, regulation, compliance and general bureaucracy of the industry. I spent many hours in line at the Building and Zoning office in San Francisco, at the ABC office in my district, and filling out loads of paperwork, getting fingerprinted — you name it! Every step of the way I was told to do one more thing, and we still fight this as we expand. Part of this company's success is just showing up for another day and hanging in there, which is the very ethos of our brand, "How Well Do You Suffer?"
Kelley Kitley, LCSW Owner of Serendipitous Psychotherapy, LLC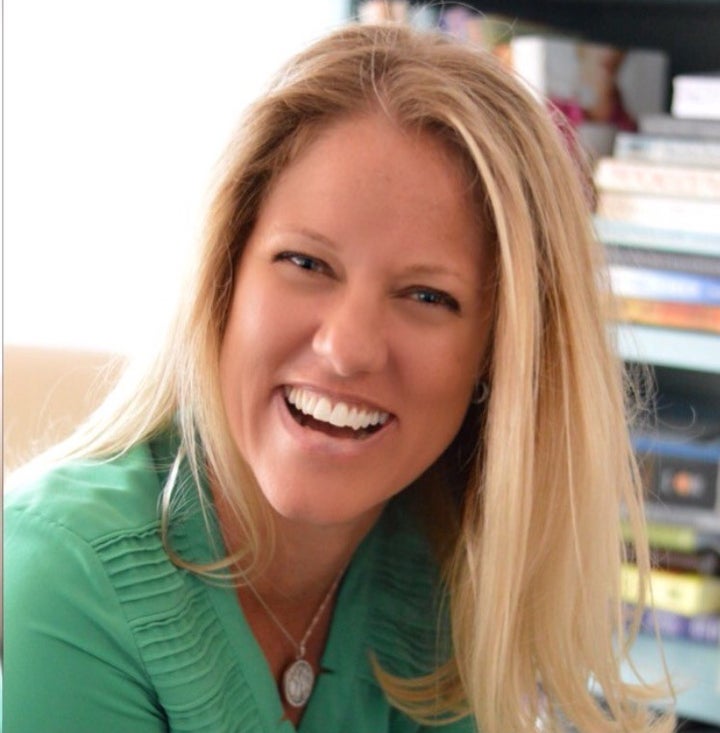 Who She Is and How She Has Overcome Limitations
Kelley Kitley owns Serendipitous Psychotherapys, LLc on the Magnificent Mile in downtown Chicago. At the age of 16 after being treated for an eating disorder, she said to herself, "Someday, I too want to help others overcome adversity and be the best version of themselves." At the age of 39, she's living her dream. She's a sought after international women's mental health media expert, has appeared in over 100 publications, podcasts, live news, and radio including WGN, NBC, The Chicago Tribune, Huffington Post, Dr. Oz, and is a TEDx speaker.
Here are the most important lessons I've learned from my experiences:
Build a tribe that fully supports you. You will have moments of doubt, we all do, it's human nature. We need women to encourage and motivate us to push forward. Remove the toxicity that keeps you stuck.
Find your true, authentic, genuine, self and do a whole lot of that-it will lead you to phenomenal success.
Never take no for an answer. If there's a will there is definitely a way! For every 100 no's there is 1 yes-just keep on keepin' on and Get. it. Girl.
Cyan Ta'eed, Co-founder, Envato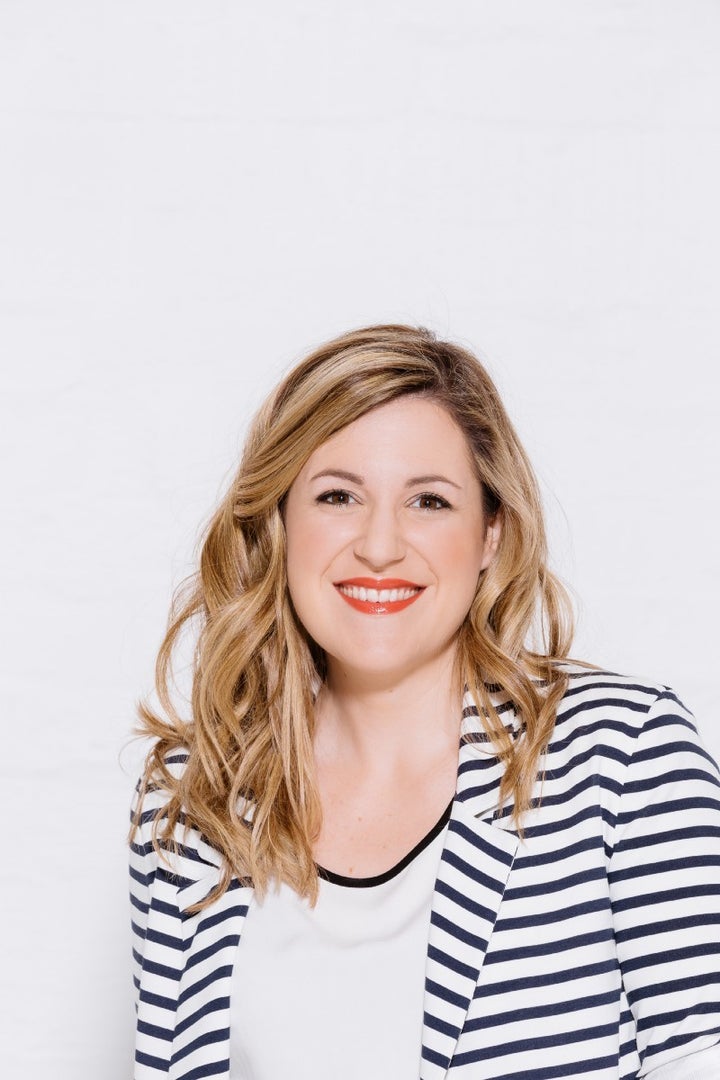 Who She Is and How She Has Overcome Limitations
Cyan Ta'eed is the Founder of Hey Tiger and the Co-Founder and Executive Director of Envato. Cyan began her career as a graphic designer and in 2006 founded Envato out of her parent's garage. Envato is a creative eco-system, encompassing the largest digital marketplace in the world. Its seven million members buy and sell digital stock and services, and Envato has delivered over US $500 million dollars of earnings to their community of creatives so far. In 2017, Cyan founded Hey Tiger, a specialty chocolate company based in Melbourne, Australia. Each chocolate bar is handmade from quality and ethically sourced ingredients combining surprising and delicious flavours. A passionate social enterprise, Hey Tiger benefits cocoa farming communities in West Africa, where 60% of the world's cocoa is grown. Cyan is also the founder of New Day Box, an initiative that mobilises the community to make boxes of skincare and cosmetics for women in domestic violence crisis accommodation. Last year New Day Box distributed over 2,000 boxes to women around Victoria. Cyan was 2015 Telstra Victorian Business Woman of the Year, Australian Financial Review's 2016 100 Women of Influence Enterprise Winner, and InStyle Magazine's 2017 Woman of Style, Business Enterprise Category.
Here are the most important lessons I've learned from my experiences:
The businesses Cyan has founded have been varied, from tech to chocolate. She has never shied away from a challenge, launching Envato in her mid 20s and learning much about running a business on the job. The top three lessons Cyan has learned along the way:
1. The way to succeed is to keep plugging away day after day week after week. The people who are getting things done are consistent and are working on things constantly.
2. Leadership comes in all different shapes and sizes. Just because you don't lead like Steve Jobs doesn't mean you can't be a great leader. It's about being authentic and caring about people.
3. It's important to be audacious, to trust yourself. Most people underplay their capacity and over play their weaknesses in their own minds. You can either keep waiting forever to feel equipped to chase your goals or else you can start right now and begin developing your skill set. Overall, Cyan's top piece of advice is to take a chance, challenge yourself, make an impact. You know more than you think, but you do need to start.
Dr Sue Samuelsson, Veterinarian, CEO and Founder of i-Vet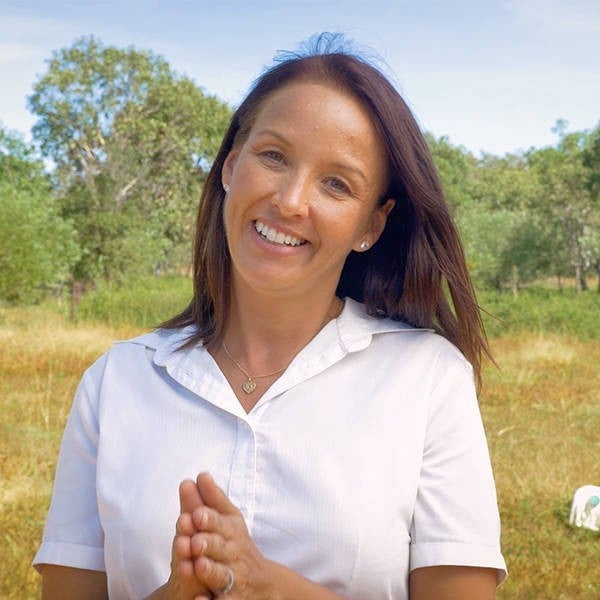 Who She Is and How She Has Overcome Limitations
Dr Sue Samuelsson is the CEO and founder of i-Vet — the world's first virtual veterinary clinic. Working as a veterinarian in outback Australia, Dr Sue saw the challenges facing her remote community and decided to do something about it. Pet owners who couldn't access veterinary care would ring her, desperate for any sort of diagnosis Dr Sue could offer over the phone as they may have been thousands of kilometres away. Seeing the limitations of this, Dr Samuelsson started i-Vet, so that those stranded by distance, disability, or illness can access the care their animals desperately need. Dr Sue has faced some crazy situations in her role as a vet in a remote community: treating crocodiles that have been hit by cars; searching by helicopter for sea turtles stuck in ghost nets on remote Arnhem Land beaches; and calmly instructing pet owners via Skype on how to get life-saving IV fluids into their dog at midnight when any vet clinic that might have been accessible to them is closed. "The world is changing," Samuelsson says. "Now with technology, we can bring the world closer. I am passionate about helping people help their pets. I believe pets enrich our lives, and seeing them suffer breaks my heart. I love my work and it's this motivation that drives me to do the best for our clients and their beloved pets." i-Vet offers pet owners round the clock veterinary advice over the internet from veterinarians delivering a new standard in pet care. Unlike other online services, all their experts are hand-selected veterinarians, and are personally reviewed, vetted, and continually monitored by the veterinarian owners of the website.
Here are the most important lessons I've learned from my experiences:
Protect your brand At the beginning I didn't protect my trademarks (logo, brand, etc.) or copyright the text on my website and it was all copied and used by a competitor. You put so much hard work into starting up a small business — it is well worth putting in the extra effort to protect all that you have worked to build.
Build your team Getting mentored, and connecting with other entrepreneurs and listening to their journeys has helped, and when I have felt all is lost I know I always have someone to talk to who has been there before and who can talk me through the crazy rollercoaster of building something from nothing. As an entrepreneur it's been a blessing having a sounding board for my major decisions. My business advisor Jon Michail has supported my vision throughout, and made my journey so much easier. Working with people who have been there before you is a big help as it makes your life a little bit easier.
Keep searching for that unique solution The journey has been such a challenge- naively thinking that everyone would understand how the system worked but it took some time for people to understand that their pet is examined over the internet and medications are mailed out to them. It has been a real joy that the vet industry has been supportive, and to have my advice requested in that space now — because it wasn't always like that. Today, i-Vet is an established business that helps not just people remotely but people in the city regions that find they cannot access their vet services easily. We are constantly updating our system for scalability and improving the service for seamless integration. Including the pet wearables that provide data on your pet's health by heart rate, oxygen saturation and mobility. These will start to feed the veterinary tele-health industry making our consults less open to error.
Elyse Kaye CEO and Founder of Bloom Bras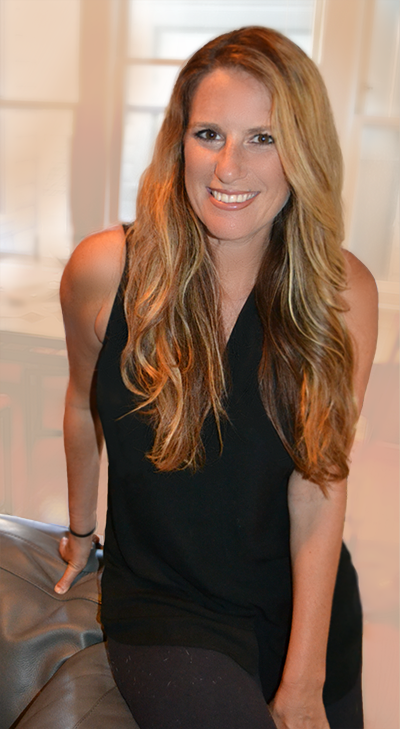 Who She Is and How She Has Overcome Limitations
Elyse Kaye is the Founder and CEO of Bloom Bras — a line of patented activewear for the well-endowed woman. Bloom Bras has skyrocketed into the activewear space selling out within hours multiple times and drawing in a ton of publicity. Elyse holds several dozen patents including those for Bloom Bras. She has spent her career leading innovation and marketing teams launching dozens of brands and hundreds of product lines. Recent successes include the turnaround of the Four Paws® Brand for Central Garden & Pet, the launch from ground up of the House of Marley Brand from HoMedics and the expansion of licensed brands for Black & Decker through her product development consultancy, AHA Product Solutions. She was contributing author in The Product Manager's Handbook and gives talks around the globe regarding building a brand, bringing innovation to life and female mentorship. In her freetime, she is a certified fitness teacher and enthusiast.
Here are the most important lessons I've learned from my experiences:
First and foremost, you have to be extremely passionate about the project you are taking on. It will consume your everything — personal life, finances sleep. It is the most stressful but also the most exciting adventure.
Next, surround yourself with people who are smarter than you and who have been here before. They will be your sounding board but also will help you to navigate through the unknown. In addition to these experts, surround yourself with positive family and friends. I would not have gotten through year one without an amazing support system. No one prepares you for the emotional rollercoaster so celebrate the little wins and temper the set backs.
The last piece of advice is to stay the course. It is so easy to get distracted by shiny and new. There will be a temptation but time is king. If you only have limited hours and budget, what is an absolute necessity versus going to have a large ROI versus going to take you away from the project at hand.
Lori Cheek, Founder/ CEO- Cheekd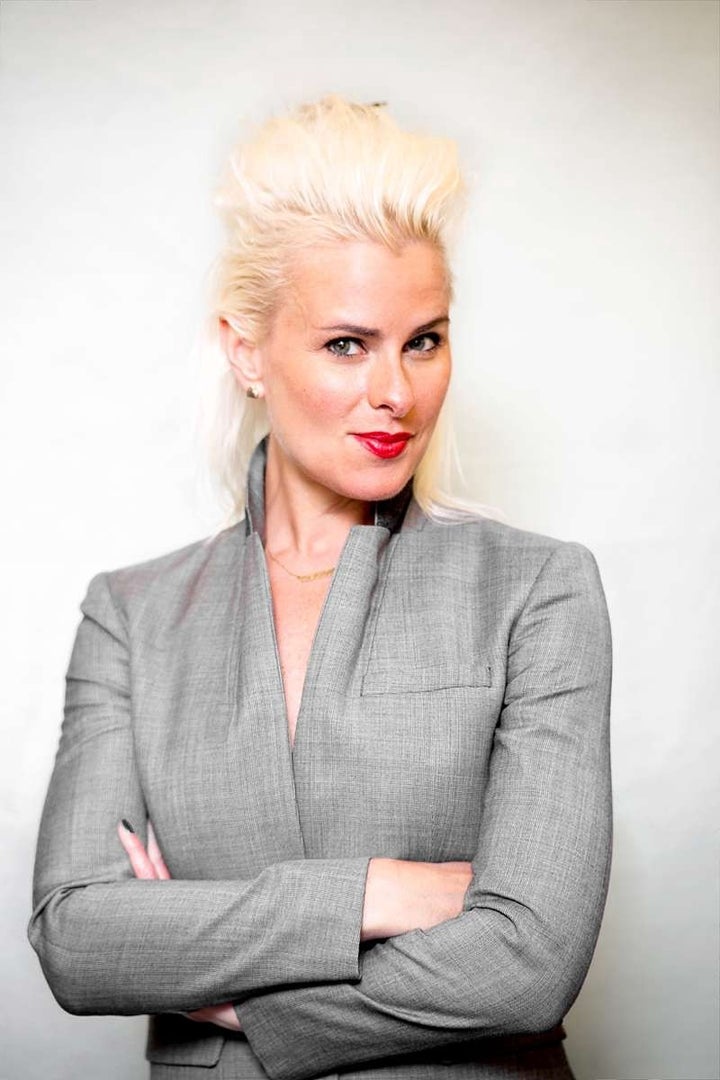 Who She Is and How She Has Overcome Limitations
Architect turned Entrepreneur, Founder and CEO of Cheekd — a mobile dating app that makes missed connections obsolete. Lori, a Shark Tank Veteran, was recently listed as "The Digital Dating Disruptor" and "One of the Top 10 CEOs to Watch." A University of Kentucky Architectural Graduate, Lori is no longer building structures. She's now building relationships.
Here are the most important lessons I've learned from my experiences:
I've learned to embrace mistakes. As a trained architect, I really had no idea what it took to build a business, but I've taken a crash course by building one. I couldn't even begin to count the number of times I've failed building my business over the past few years.
I've learned to welcome the mistakes and even joke that I've learned so much from them that I'm going to keep making more of them on purpose. I've taken a crash course in building a business and failing has probably been the greatest lesson of all.
I've learned that building a business doesn't make for an overnight success. I believed so much in my idea that after our launch, I thought I was going to be a billionaire by the end of the year! Seven years into the entrepreneurial hustle, I've learned that entrepreneurship is being on a mission where nothing can stop you. It will take twice as long as you'd hoped, cost exceedingly more than you'd ever budgeted and will be more challenging than anything you'll ever try but if you give it your all and refuse to give up, you can trust it will be the ride of a lifetime.
And lastly, I've learned to never underestimate the power of networking and to take every advantage possible to meet new people; Efficiently communicating and never dismissing a single soul — you never know who you're talking to, who they might know or how they'd be able to contribute.
Denise Vitola, CEO and Founder, Vitola Strategies and Vitola Well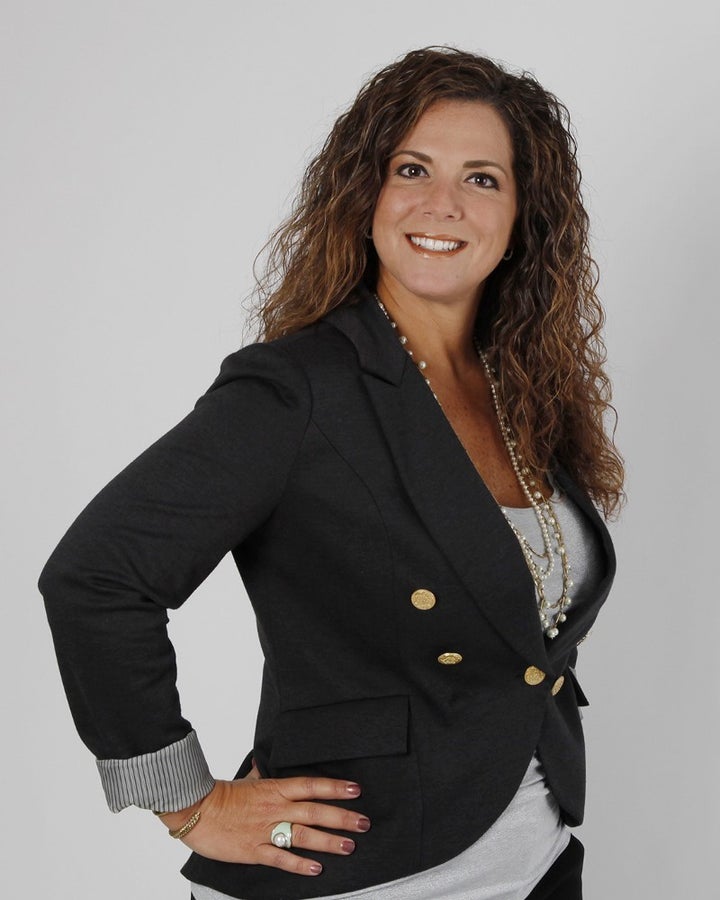 Who She Is and How She Has Overcome Limitations
Denise Vitola is the founder and CEO of Vitola Strategies and Vitola Well. She has over a decade and a half of award-winning, branding and integrated marketing experience. Denise has a broad background working on clients in consumer, health, tech and financial services, having recently worked on clients such as The Home Depot, Purina, Merial, Abbott Nutrition and PayPal. She has spent the last several years working on integrated, social and holistic marketing campaigns most evident with her work on P&G globally. Denise has built her reputation on convincing brands to take risks that yield results, promoting innovative and on-strategy ideas that cross new media, digital and social at the core. She made the shift from corporate boardroom to the world of health coaching as she witnessed the ill effects bad health had on her. She's developed a broad background working with clients to help them achieve their health and wellness goals. Her first-hand understanding of the impact a high-profile, award-winning career can have on ones overall health, gives her an edge over her competition. She was honored by PRWeek as one of the "40 Under 40" PR Professionals, and as PRNews Top 25 Women in PR, 2016 Stevies Award/American Business Award for Executive and Woman of the Year. Not only was she an industry leader in PR and Marketing, she was recently named by Women's Health Magazine as one of their Action Heroes. Based on work and life experience, coupled with her certifications in coaching and personal training, Denise has uniquely designed "Journey to V Well" an approach to help others learn healthy habits and energize exciting lifelong lifestyle changes that are easy and adaptable for the long term. Denise marries her personal health experience with her years of being an award-winning, industry leading executive in marketing, to offer the most reasonable and attainable wellness plans for her clients. Having been through the journey herself, she lends a hands on approach pulled from those experiences paired with her certifications in coaching and personal training, to make what she does very unique. She delivers more success to her clients than anyone out there because of her tailored, personalized and personal approach. She is a motivator and aims to inspire each person's life she touches.
Here are the most important lessons I've learned from my experiences:
Don't Take Anything for Granted — This April, my brother had a massive heart attack at the youthful age of 43. I'd been in business for about 5 months, this single event gave me the final affirmation I was doing what I should be doing. It told me life is short and you should follow your passion and keep dreaming. You are never too old because you never know when the end of the line is for you. Don't do what is expected of you, and try to make others happy, put you first, and make your life what you want it to be. For me, I feel blessed I can continue with the integrated marketing work I love (Vitola Strategies) and pursue health coaching with a gusto and vengeance (Vitola Well).
Work for and with People You Like — I've actually been very lucky in my career to work with some wonderful people — both clients and colleagues that I can now call friends. However, that is not always the case. What I love most about having my own business is my partner and I get to decide who we want to work with. We want to surround ourselves with people who have the same passion for life as we do, who want to do great work and support each other. The happier everyone is working together and the warmer an environment you create, the more successful you will be with the work. It's a fact.
Do What You Love — Since I was a kid, I loved being active, I loved sports and I loved food. I have a larger than life personality, I love to mentor and advise people, but never saw the common ground to bring that all together. I just did what I was supposed to do and that was graduate college and get a job in the industry I majored in. That doesn't have to be true. Today, I am able to marry all the things I love like marketing and health and wellness to deliver a one-two punch. Vitola Strategies is a successful integrated marketing agency and Vitola Well is a healthy coaching approach to helping over-taxed women live happy, healthy and balanced lives. I am doing what I love with a ton of excitement and that is why I am smiling all day, every day.
Sukhinder Singh Cassidy, Founder, TheBoardlist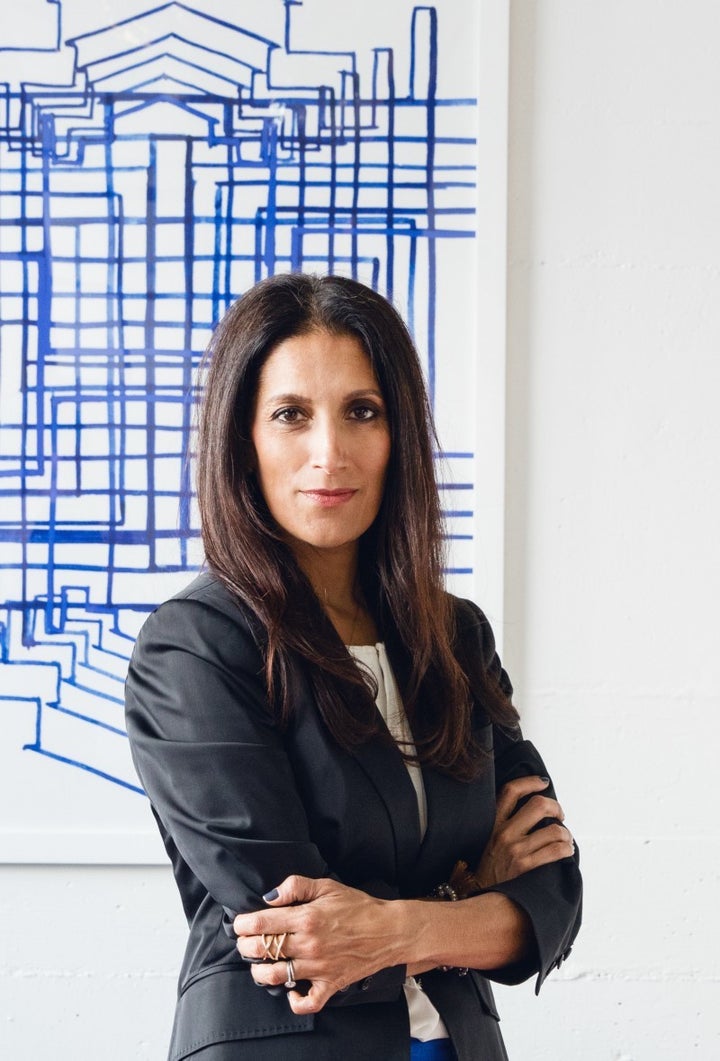 Who She Is and How She Has Overcome Limitations
Sukhinder Singh Cassidy is a leading digital executive and entrepreneur with 20 years of leadership experience scaling and founding companies including Google (President, Asia Pacific & Latin America), Amazon (Business Development for Marketplace), Yodlee (Founder & SVP Business Development), Joyus (Founder & CEO) and Polyvore (CEO). She is currently Founder and Chairman of theBoardlist. Sukhinder also serves as a public board director at Ericsson, TripAdvisor and Urban Outfitters and has previously served as a board member at J.Crew, Stitchfix and an Advisor to Twitter. In June 2015, Sukhinder founded theBoardlist, a Public Benefit corporation and premium talent marketplace aimed at connecting highly endorsed women leaders with board opportunities in the tech industry. Supported by a community of over 1300 leading CEO's, senior executives and venture capital firms, to date 2000+ senior women leaders who have been nominated to serve on boards, 380+ board searches have been launched and over 100 board seats have been successfully filled leveraging the theBoardlist platform. theBoardlist has been profiled in numerous publications including: Fortune, Forbes, the Wall Street Journal, NYT, Bloomberg, Wired, TechCrunch, Fast Company, and USA Today. For her work in the Internet industry, Ms. Singh Cassidy has been profiled in numerous publications globally, including Fortune, Forbes, Wall Street Journal, Business Week, the New York Times, Bloomberg, Vanity Fair, Vogue, TechCrunch, AllthingsD, Ad Age and several leadership books, including: "How Good Leaders Learn," "Innovation Nation" and "Geek Girl Rising." She has been named one of the Most Creative People in Business By Fast Company (2017), one of the Top 100 People in the Valley by Business Insider (2016, 2012); a "Woman to Watch" by Forbes (2014), Fortune (2008) and Ad Age (2010); TechCrunch's first General Management Fellow (2009); and one of the Top 100 Women of Influence in Silicon Valley (2016, 2014, 2010).
Here are the most important lessons I've learned from my experiences:
Learn how to sell a vision. The idea of learning how to sell can be uncomfortable for some. But building a company requires you to be able to sell a vision effectively — to prospective employees, customers , angel investors and partners. Great selling is based on substance — a depth of knowledge around your subject matter can help you feel confident and demonstrate your passion for your idea, and also how it will scale. You are also selling yourself as a leader, so take the time to write down your key strengths, areas you will need to augment with other talent , and learn to speak about yourself confidently but also with substance.
Spend a disproportionate amount of your energy figuring out how to generate demand. Almost every entrepreneur is convinced their product is deeply needed by the world and spends energy thinking about how to keep optimizing it. Very few spend enough time thinking about how to get people to discover the product/service and dedicating resources to testing and learning in this area early. Customer acquisition marketing is its own skill and an underdeveloped muscle for most entrepreneurs. However, that very skill helps provide the evidence of consumer demand that most investors are interested in seeing when looking to fund a company, and also the thing that will determine whether you make it out the gates.
Always be recruiting. For a startup, each hire can add incredible momentum and fundamentally change the business. But recruiting talent when you have a lot of risk in the business is not easy. So make time to meet with smart people. The best hiring comes from great referrals, so don't wait till you "have to hire" to be meeting with people in your network or extended network for a coffee.
Marci Nault, CEO, Dreamsco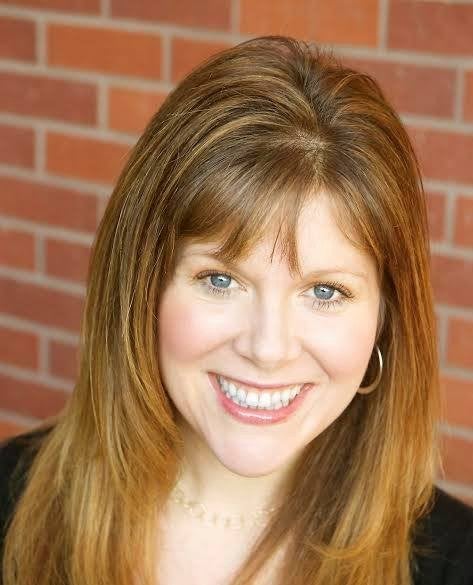 Who She Is and How She Has Overcome Limitations
Marci Nault is the founder of DreamsCo, a company dedicated to helping people live fuller lives through community, online courses, Dare to Dream Festivals, and interaction with top teachers who can help her customers achieve their dreams. Marci Nault founded the Quest Publishing and Distribution Company which she successfully built and sold within five years. A national keynote speaker by the age of twenty-one, Marci spoke about using the mind to overcome obstacles on television and at conferences next to the greats such as Marianne Williamson and Shakti Gawain. After taking time off to explore her own list of dreams completing all 101 dreams on her list including becoming a published novelist with Simon & Schuster, (The Lake House), becoming an adult competitive figure skater, and traveling the world solo, she now brings all her wisdom from her journey and other successful businesses to DreamsCo. Marci has also been a successful real estate investor, as well as, a partner in Elegant Bridal Designs for the last ten years. She's been seen and heard on television shows, such as ABC Morning Show Sacramento, CBS Morning Show Sacramento, Boston Herald Radio, WBCN, etc. and featured in many newspapers and magazines.
Here are the most important lessons I've learned from my experiences:
Trust in Myself: When I began DreamsCo and the festivals I spent months looking for the right hires for CEO and project manager. I was an artist, not a businessperson. I hired highly qualified people only to learn after working with them, that the corporate world they'd thrived within was very different than the start-up community. Oftentimes they would say, "I thought it would be easier." I wasted years working with people I assumed knew better, only to realize I was the only one who could activate my vision.
Building a Business is Like Writing a Novel: I've always been able to see a grand picture for my business and I've used the vision like a compass. To make it a reality, I've had to write the first draft, then the second, a third, and along the way I've seen things I couldn't envision in the first draft.
Stop to Go Forward: When I began this business I was ultra focused pushing everything else to the side. This became detrimental to my health, as I'd drag myself to the office consumed with getting to a certain level of success. I've learned that daily breaks to do the dreams I love like figure skating and dancing are just as important to my success as checking off tasks. One, it counteracts stress and clears my mind. Two, it makes me enjoy the journey instead of being focused on an end point.
Shoshana Ungerleider, M.D., End Well Symposium and the Ungerleider Palliative Care Education Fund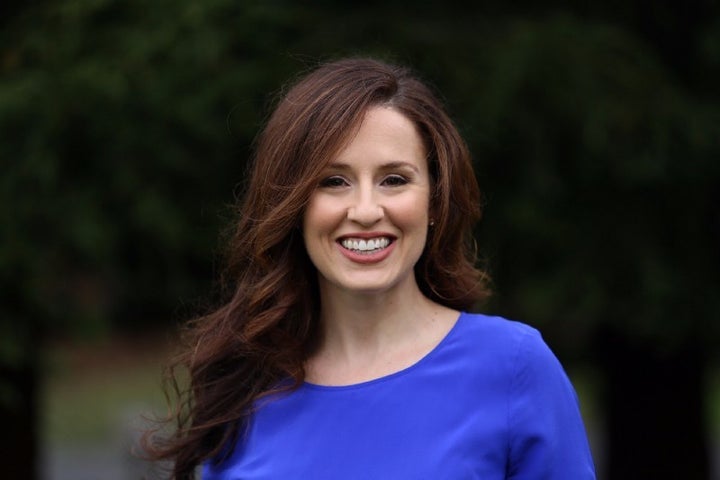 Who She Is and How She Has Overcome Limitations
Shoshana Ungerleider, M.D., is a physician, philanthropist, writer and activist. She believes that ending well is a human issue, not simply a medical one. She founded the End Well Symposium and the Ungerleider Palliative Care Education Fund based on the belief that everyone deserves an end of life experience that matches the goals and values of how they live their lives. Shoshana's on the teaching faculty at Sutter Health's California Pacific Medical Center and serves on the Foundation board of trustees. She is a writer, featured recently in Vox and STAT and an Academy Award and Emmy nominated documentary film executive producer. Her forthcoming short documentary, End Game, by Academy Award winning directors Jeffrey Friedman and Rob Epstein was acquired by Netflix and will premiere at Sundance Film Festival. She also funded Extremis, the Oscar and Emmy Award nominated short documentary about end of life decision making in the ICU in 2016. Shoshana founded the End Well Project, a first of its kind interdisciplinary symposium on design and innovation for the end of life experience. End Well exists to engage a diverse, global conversation about what it means to live well until the very end. She founded the Ungerleider Palliative Care Education Fund to support innovative programs that further palliative care education at every level. In collaboration with the Sutter Health California Pacific Medical Center Foundation, the Ungerleider Fund initiated a comprehensive education program to enhance medical training around advanced illness and end of life care, physician communication and wellness for healthcare providers. Shoshana co-sponsored the OpenIDEO design challenge to re-imagine end of life. The OpenIDEO design challenge called the global community to action to share stories, emotions, spiritual perspectives, and other personal contributions related to dying. Participants then worked together to create solutions that reimagined the end of life experience.
Here are the most important lessons I've learned from my experiences:
Shoshana didn't set out to be an advocate for end of life care, but her experience early in her training with Mr. Jones, a 72-year-old retired botany professor, shifted the direction of her life. Shoshana reviewed Mr. Jones' labs and chest x-ray to find he had significant bilateral pleural effusions secondary to his lung cancer. For some reason, she decided to venture into unknown territory and asked what he understood about his diagnosis and his future. He explained that he had read online that he likely had only months to live, but his oncologist wanted him to continue chemotherapy for now. Then she asked, "What do you want?" To Shoshana's surprise, he paused with tears welling in his eyes and said, "I have had a wonderful life. I have an amazing family who love me, and I want to be at home with them, not here in the hospital." Then he grabbed her hand and said, "Since being diagnosed with cancer, no one has asked me what I really want. Can I please go home? All I want is to be at home."
First lesson — Shoshana was shocked. "How could this be?" she thought to herself. How had we failed to take a step back from the diagnosis, treatment options, lab and imaging results to ask the most important question of all? Mr. Jones did not want to be admitted to the ICU, he knew there was no cure for his cancer and he wanted what all of us hope for in the end: to die comfortably.
Second lesson — as doctors, we dedicate a lot of time to learning about the physical body, how things can go wrong and how modern medicine can fix them. While these are essential, we spend almost no time at all learning about illness in the context of a patient's life, or how to heal them when modern medicine provides no cure.
We are never schooled in how to compassionately break bad news, sit in silence with a grieving family member, or even how to make a recommendation for appropriate end-of-life care. Mr. Jones taught her many invaluable lessons, a third was about what a "good death" can look like. Since that time, Shoshana has seen hundreds of patients like Mr. Jones. Each one has reminded her sometimes the most powerful healing of all doesn't come from medicine, it comes through the simple act of sitting and listening to patients with compassion.
Muffie Fulton, Founder and Owner, Bold Food LLC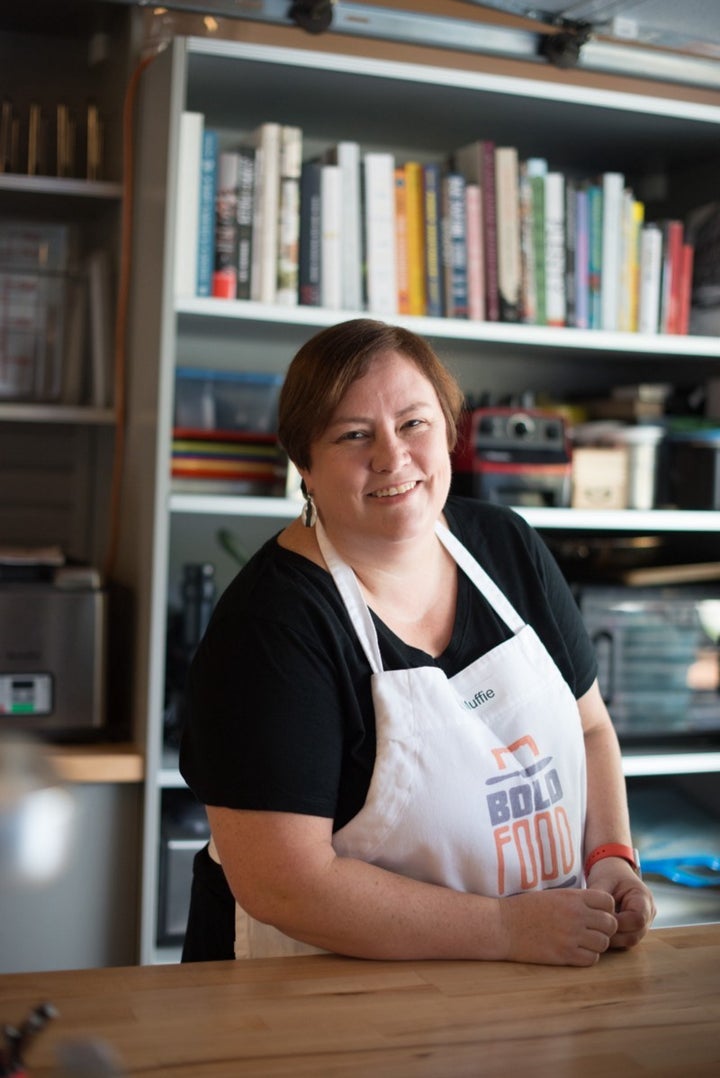 Who She Is and How She Has Overcome Limitations
Bold Food Founder Muffie Fulton spent her academic career studying neuroscience and her professional career in biotech global supply chain management. Both careers, in unexpected ways, prepared her to start her own business as a culinary educator and tour operator. When Fulton, always a voracious cookbook reader, picked up a copy of Chef Ferran Adria's celebrated A Day at el Bulli, she was surprised by how much overlap there was between what high-end chefs were doing and her own scientific training. At the time, no one was teaching non-professionals the foundations of modernist cooking, so Fulton took it upon herself to learn these difficult techniques. In 2015, she began teaching classes in Los Altos, California to demonstrate to other home cooks how to use modernist techniques, like sous vide, spherification, hydrocolloids, foams, smoking guns, and fluid gels, to make food look and taste as good as possible. One of the benefits of Fulton's corporate experience was traveling all over the world and seeing modernist techniques in use at the world's top restaurants. As she traveled, Fulton immersed herself in each country's culinary culture, using her well honed organizational skills to create weekend food trips for herself and her colleagues. Today, Fulton curates exhaustive culinary tours around the world with a combination of top-rated restaurants and local food experiences on the itinerary.
Here are the most important lessons I've learned from my experiences:
#1 — The best way to free yourself from gender discrimination and harassment in the workplace is to become your own boss. I no longer answer to anyone but myself, and I can set the tone and create the culture for my own business. Having your own business doesn't free you from the misogyny in the rest of the world and in working with other business, but at least you know for sure you won't be suffering from them within your own company.
#2 –I knew that leaving the security of the corporate world and a regular paycheck to take the risk to start something of my own would only be worth it if I was doing something I loved, in the way that I wanted to do it. I knew I didn't want to follow the stereotypical path of searching for investors to grow quickly. I had set aside a specific amount of money to build a business, and I did not want other people telling me how to do it. Having that seed money of my own was critical to enabling me the freedom I needed. It gave me the freedom to try things out on my own and also consult with smart people in adjacent businesses to learn. I was able to create new revenue streams because I remained flexible and open to new opportunities, but these have always been activities that I am excited about, and not something that investors are deciding for me.
#3 — I found a niche and a hole in the market that I knew I could fill, and I would love doing the job of filling that niche every day. I worked very hard over many years teaching myself about the science of cooking. In addition, I would spend weeks planning my own culinary vacations because what I wanted did not exist. I wasn't trying to build a slightly better mousetrap, I was creating something that didn't exist, and I did it well. I knew I wasn't interested in entering a marketing competition. I wanted to create something new that people were interested in. Teaching the science of cooking and running culinary trips makes me happy. All the hard work, risk and sacrifice is only worth it if you really want to do it, and are able to do it in the way that you want to.
Barbara Soltysinska, CEO and Co-Founder of indaHash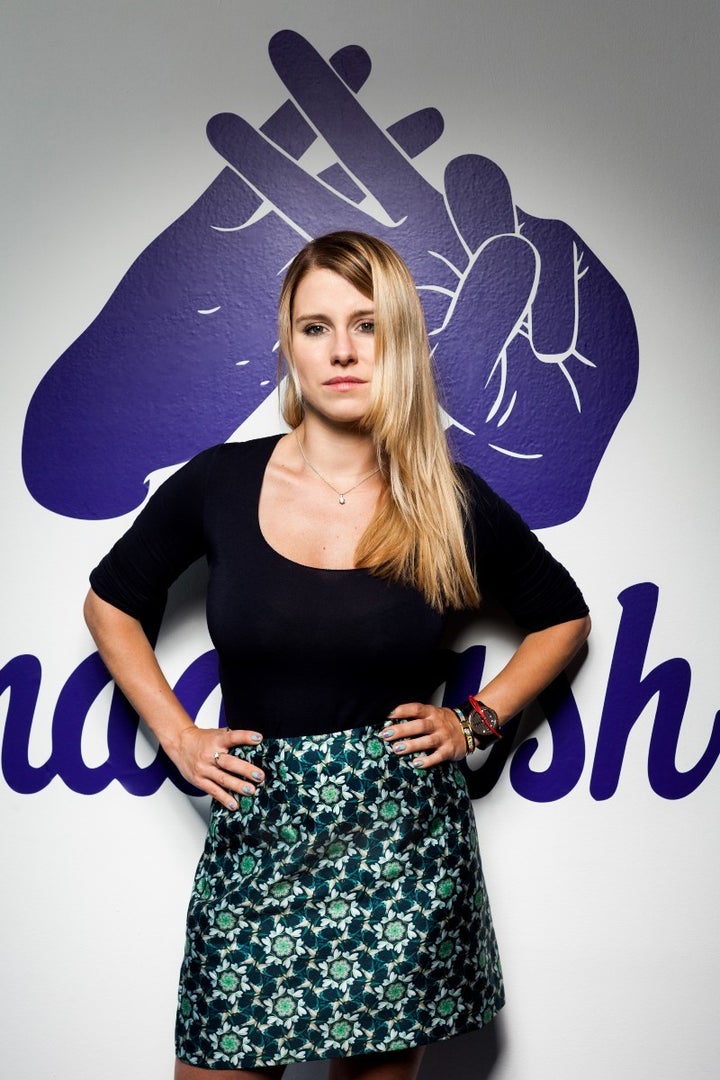 Who She Is and How She Has Overcome Limitations
Barbara Sołtysińska is CEO and co-founder of indaHash.com, a global technology platform with offices in London, Berlin, NYC, Warsaw, Johannesburg and Singapore, that connects brands and agencies to over 400k digital influencers to create authentic, original branded content. Prior to indaHash she founded another successful company — LifeTube, which is now one of Europe's biggest YouTube multi-channel networks. When looking to scale the business, she soon realized that there was a huge potential in mid-tier influencers who don't have talent agents, but have extremely engaged audiences. At the same time, more marketer-friendly social media platforms were coming to the foreground. Instagram in particular was image-rich and enjoying really high engagement levels. Thanks to technology, the process could also be automated — allowing for scale. Thus, indaHash.com was officially launched in January 2016. Since launching, indaHash now operates in over 70 global markets and influencers on the platform have a combined reach of over half a billion followers. indaHash started with 6 employees and now has over 130 team members across the globe. Barbara is the winner of numerous awards — given the title of EY Entrepreneur of the Year, considered to be one of the "100 Most Inspiring People" in the Polish interactive business sector, became the first woman to win the "Man of the Year" award by the MIXX awards IAB 2015 for her "outstanding contribution to interactive marketing and advertising". Nominated for titles like "Woman in Business" and "Man of the Year — Internet" and received honorable mention for "Business Woman of the Year". Most recently, Barbara is leading indaHash's mission to tokenize the social media influencer industry utilizing blockchain with the indaHash Coin.
Here are the most important lessons I've learned from my experiences:
The top three lessons I've learned from my experience are:
— Hire slowly, fire fast. Type A people attract Type A people, while Type B people attract Type C people. As an entrepreneur running a tech business, I always try to find Type A people to keep the engine moving smoothly.
— Plan ahead. For me, good planning has been the key to success. Very often, urgent things come up and it's easy to focus on them and get distracted from our main objectives. I've learned that urgent things are usually the easiest to resolve, but careful planning and strategic thinking is what brought us to another level, and these things are almost never urgent. Focus on your long term strategy.
— Always be straightforward and keep things simple for yourself and everyone else on your team. Never overthink and overcomplicate things. Your employees will appreciate this type of leadership, and having this mentality will make your life much easier.
Paige Arnof-Fenn, Founder & CEO Mavens & Moguls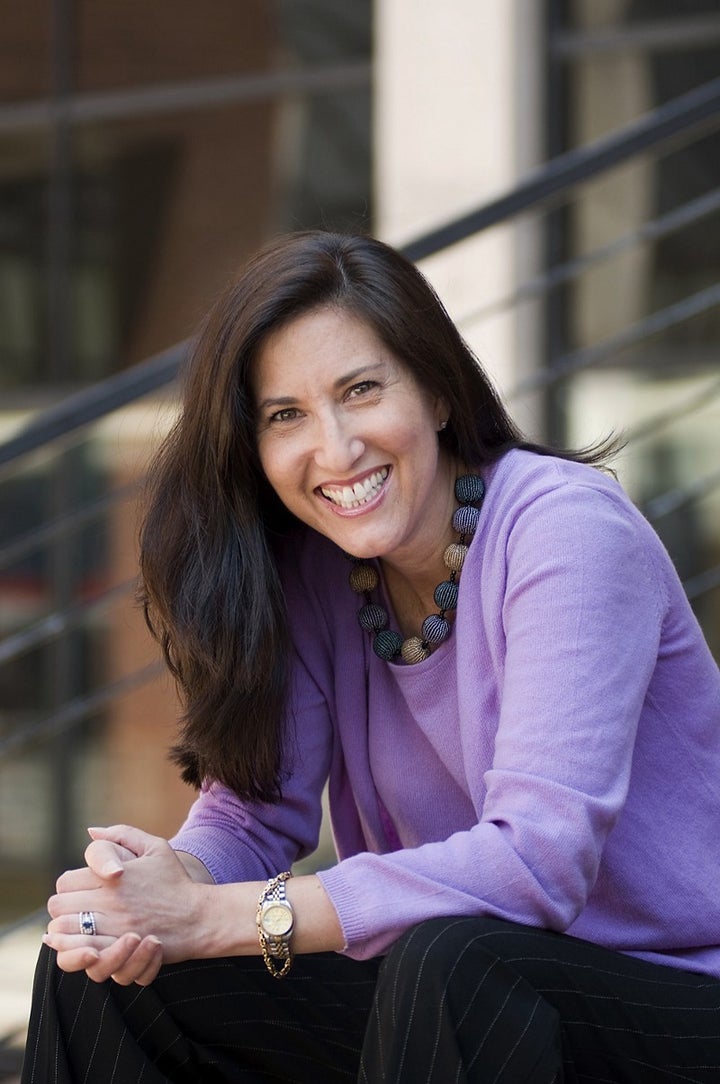 Who She Is and How She Has Overcome Limitations
Paige Arnof-Fenn is the founder and CEO of Mavens & Moguls, a global marketing strategy consulting firm whose clients range from early stage start-up to Fortune 500 companies including Colgate, Virgin, Microsoft and The New York Times Company. She was formerly VP Marketing at Zipcar and VP Marketing at Inc.com before the company was sold to Bertelsmann. Prior to that she held the title of SVP Marketing and was a key member of the IPO team at Launch Media, an Internet start-up that went public in early 1999 and was later sold to Yahoo. Arnof-Fenn has also worked as a special assistant to the chief marketing officer of global marketing at The Coca-Cola Company and held the position of director of the 1996 Olympic Commemorative Coin Program at the Department of Treasury, U.S. Mint. Previously Arnof-Fenn worked in brand management at Procter & Gamble. Arnof-Fenn is a founding Board member of Women Entrepreneurs in Science & Technology and she is the past Board Chair of the Alumni Board of Stanford University. She has been the representative for Harvard Business School on the Harvard Alumni Association Board, which governs all the schools across the university. She is also the former Vice President of the Harvard Business School Global Alumni Board and the only woman Chair of the Board of Trustees of the Sports Museum at the Boston Garden, is an advisor to several early stage private companies and non profit organizations and is also a 3 time past president of the Stanford Club of New England which serves alumni in a 5 state region. She holds an undergraduate degree in economics from Stanford University and an MBA from Harvard Business School. She is quoted regularly in the media, was a monthly columnist for Entrepreneur and Forbes for several years, has been on the IDC Technology Advisory Council, and was selected as a Woman of Note by The Wall Street Journal.
Here are the most important lessons I've learned from my experiences:
I started a global marketing & branding firm 16 years ago and here is what I have learned:
Be original. What makes you unique or special? Be creative. How do you want people to think & feel after interacting with you vs. your competition?
Be honest. Let your brand be known for speaking the truth, and you become the trusted advocate and go-to source.
Be relevant. Brands aren't created in a vacuum. Be consistent. Develop a cohesive message, and live it every day.
Be passionate. Everyone loves to work with people who are passionate about what they do; it makes life much more fun and interesting. Filling your pipeline is the key and prospective customers can come from anyone anywhere anytime so you should always be on your best behavior & make a great lasting impression.
Be nice to everyone & make friends before you need them, you never know who is in or will be in a position to help! It is true you should never burn a bridge, that really is great advice and I can tell you dozens of stories over the years where that has served me well. You just never know when your paths will cross again with old colleagues, former bosses, etc. Kill them with kindness and don't ever burn that bridge, trust me it pays off!
Also, be the best prepared at every meeting, work your butt off and smile. It has worked for me at least!
Dana Marlowe, Founder, I Support the Girls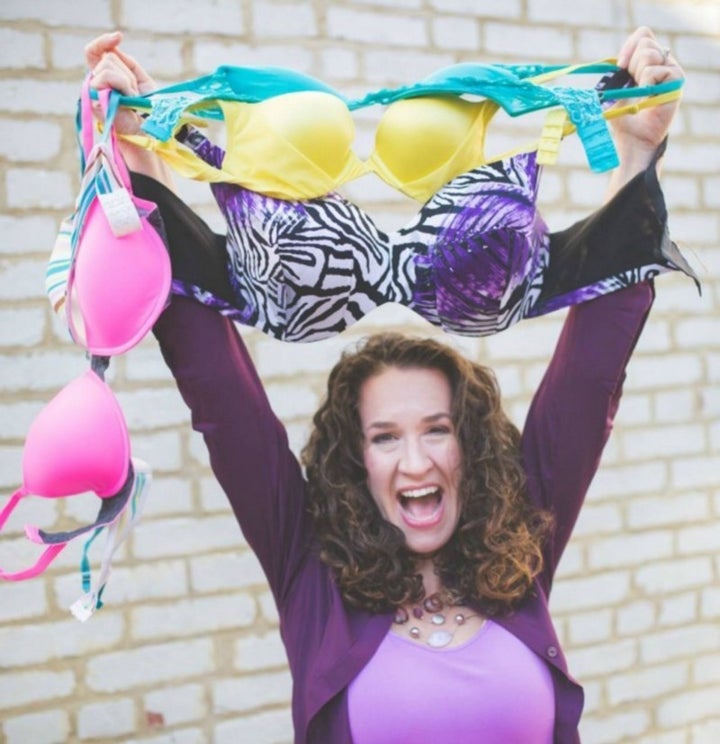 Who She Is and How She Has Overcome Limitations
The initial spark that was "I Support the Girls" occurred in a changing room at a mall lingerie store. I was contained in a room barely nine square feet, but I had no idea that this fitting room moment would become a movement. After a yearlong weight loss crusade in 2015, I was faced with an issue common to women who have lost a dramatic amount of weight: my clothes didn't fit well. Specifically, the bras. As I tried my new sizes, I gaped at the price tags at something I would hopefully be replacing in a few more months for a new size. These were expensive! Were bras disposable? My shock was audible, and four words from a sales associate change my life: homeless women need bras. From there, the whirlwind that we now know as I Support the Girls was born. To date, I Support the Girls has donated over a million bras and menstrual hygiene products to women across the world. Dana has spearheaded the initiative, and led the charge to the creation of over 50 Support the Girls affiliates throughout the United States and globally. The need is tremendous and yet we're buoyed by a slew of product and financial donations from individuals and corporations. The population of homeless women and girls is increasing. Periods don't go away. And sometimes doing good is just hard work. It's not pretty or sexy, even being surrounded by lacy bras. But we're changing the national conversation about homeless women and menstrual equity, one bra and tampon at a time. I Support the Girls isn't my full-time job: I'm also the principal partner of a technology consulting company called Accessibility Partners that helps make tech products more inclusive for users with disabilities. Like my role in disability advocacy, I Support the Girls came relatively easy. I saw a need where society often forgets to look and a chance to amplify a voice society is eager to silence. When I'm not sorting bras or striving for inclusion, I can be found at playgrounds with my sons or attending early morning fitness dance raves.
Here are the most important lessons I've learned from my experiences:
They seem obvious, but when you're stuck in a stressful moment, it's hard to stay afloat. I'd sum them up as the ability to ask for help, seek perspective, and be okay if it all doesn't go to plan. Luckily, they all kind of seemed to happen at once. Just because I knew what had to be done, didn't mean I knew what I was doing. After my first spark of 'Hey, I can donate bras and throw in a box of tampons,' I implored friends and family on social media. Who would have thought bra requests would go viral, not unlike Carpool Karaoke. After our first donation to a DC shelter, right before Halloween in 2015, Support the Girls truly exploded. Lightening in a bottle, they said. But with Facebook likes and Twitter follows came lots of inquiries. That translates to time answering questions and facilitating more drives. People donated products, but it was me at the helm of the inbox. I was beat. Should I keep going forward? Fighting yawns, my friends, family, and total strangers encouraged me. Recipients at the shelter told me how pretty and confident they felt after getting their first new bra in years, and how grateful they were that they didn't have to worry about their period that month. How do you walk away from that? Suddenly the extra morning yawns seemed less important. This was not a perfect time to start a global NGO. Is it ever? That's my lesson in asking for help. I don't have a degree or experience in non-profit management. I had to ask for help; my bra fairies didn't just materialize. But they were there: in my neighborhood, introduced through friends, reaching out on social media or even by a Cosmo reporter. Bras were getting donated across the country by the thousands, and dozens of community affiliates popped up to receive them. With one hand on the phone talking to the Associated Press, my other was juggling the hundreds of boxes that filled my minivan from weekly trips to the post office. I couldn't just turn off the momentum, nor do I ever. I'm impatient: I want I Support the Girls to be bigger than me, and to have others manage. I'm holding back our greatness but I know it can't just be Dana's non-profit forever. It's going to take time and patience, but I'm eagerly learning as I go.
Emma Moore, Founder, Fundamental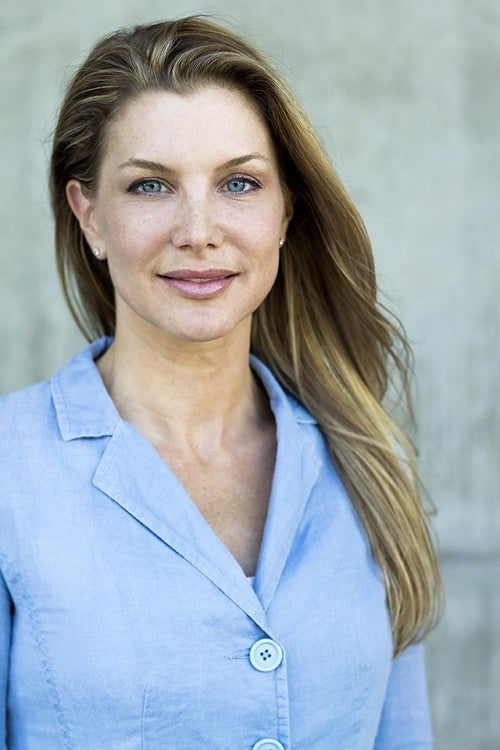 Who She Is and How She Has Overcome Limitations
I founded Fundamental in 2002 with a smile of what the future could be for my company as well as nurturing talent so they flourish in the work place. Our projects included Disney, Murad, and smaller startups.
Here are the most important lessons I've learned from my experiences:
I have had to learn how to find the confidence for communicating my motivations, values, and principles to find bridges between others' value systems and their views on how to navigate life and work.
My journey in understanding what defines my self-worth is a key player. I used to define myself by my achievements, goals, and dreams. I have had great successes and failures. I had to lose everything to understand that I'm none of those things. I can make a bigger difference in the world by understanding my worth and seeing how the cards fall to handle life from a stronger foothold.
Learn as much as you can and value time. Take online courses, read as many books as you can, take moments in nature to reset, and nurture your closest relationships. These sound so simple, but when the fire alarms of new businesses are raging, this seems so far away from reality. Try to re-trace so you can fix this and return to quality of living.
Ming Zhao, Co-Founder and CEO, PROVEN Beauty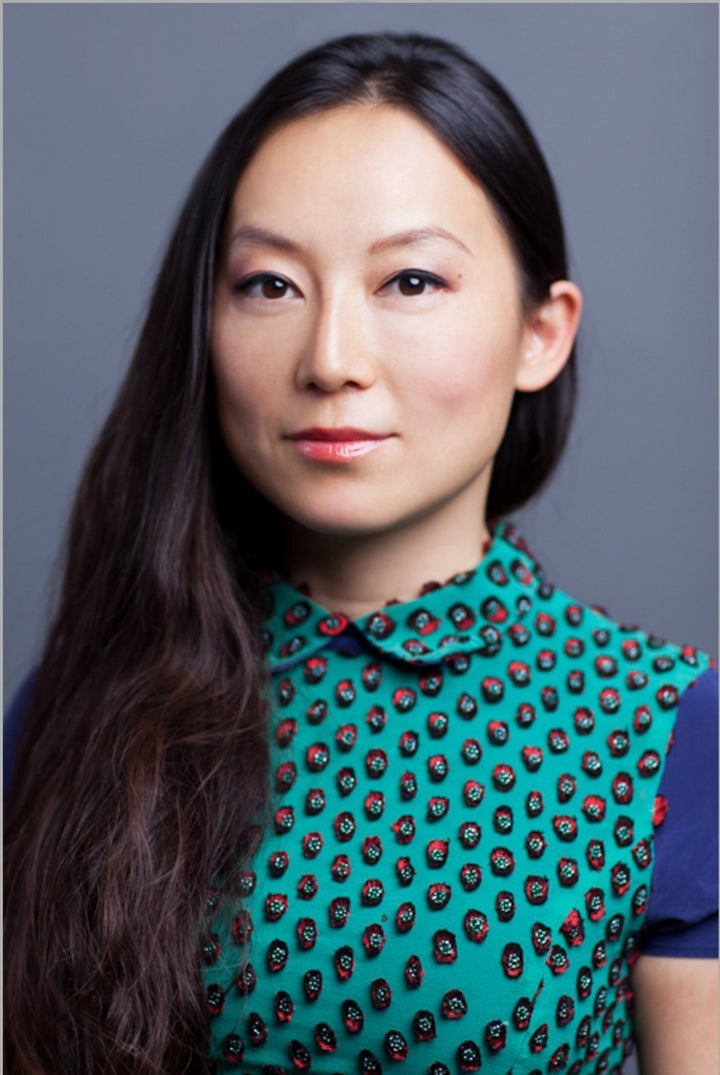 Who She Is and How She Has Overcome Limitations
Ming Zhao is the founder and CEO of Proven Beauty, a new beauty startup that is combining machine learning and data science to create the world's most customized skincare products. After taking a two-minute quiz (and sharing age, ethnicity, skin concerns, skin type , geographic location, and lifestyle), customers are presented with their unique skin profile and personalized products based on the largest skin database in the world. Known as the Beauty Genome Project, Proven's AI engine has analyzed more 8 million customer reviews, 100,000 skincare products, and 20,000 ingredients to find what works for you. Before starting Proven, Ming was the head of Partnerships at Nerdwallet, a consumer fintech company that helps people make and manage financial decisions. She was also a manager at Salesforce, an investor at Bain Capital and a management consultant at the Boston Consulting Group. Ming has an MBA from Harvard Business School and a BA from Emory University.
Here are the most important lessons I've learned from my experiences:
Beware of Well-Meaning Bad Advice
I'm a new mom to a two-month-old daughter, and was pregnant during several significant investor and partnership meetings for my company. I cannot tell you the number of times people told me that high-profile business people wouldn't take a pregnant woman seriously — it was insane! I even had a person tell me to choose between having this child now or working on this startup now. Luckily, other advisors I met understood I offered a unique perspective as a new mom ( lots of skin challenges arise during and after pregnancy) and they appreciated my work ethic. Having the baby and the startup at the same time has renewed my motivation and forced me to be much better at prioritizing.
Think of Yourself as a Founder
I'm originally from China (I moved to the U.S. when I was 12 years old), and am a third-generation founder. My grandfather, at age 19, walked 800 miles from his native village in China's midlands to escape a famine and to find a way to his six younger siblings. In his new city of Shenyang, he opened a bakery cart, got married, and raised a family. Four decades later, my father founded the city's first computer school, and expanded his company to the United States, which allowed me to immigrated here. Luckily I've inherited their entrepreneurial spirit. To pick up and leave the country you're from, then thrive in a new country where one doesn't speak the language requires hard work, risk tolerance, mental strength and the ability to face uncertainty — traits that suit startup founders well. Even on my hardest days, I think of what my grandfather and father experienced and know that I can push through — even when it's tough. Whether it was selling Cutco knives or starting my own business, I have always thought of myself as a founder.
It's important to go with your gut, but make sure to always test and learn. For example, earlier at PROVEN, we shipped 240 custom skincare products that were formulated by our award-winning Stanford scientist to our beta customers. However, until we got these products into their hands, we didn't know the bottle and packaging, which were beautifully designed and customized, were not user-friendly. For example, many customers could not get the necessary amount of products out of the packaging. We realized this was a big problem, so we regrouped, changed the packaging based on the feedback, and sent another set of products to much better feedback.
Amira Idris, Founder & CEO, TheraV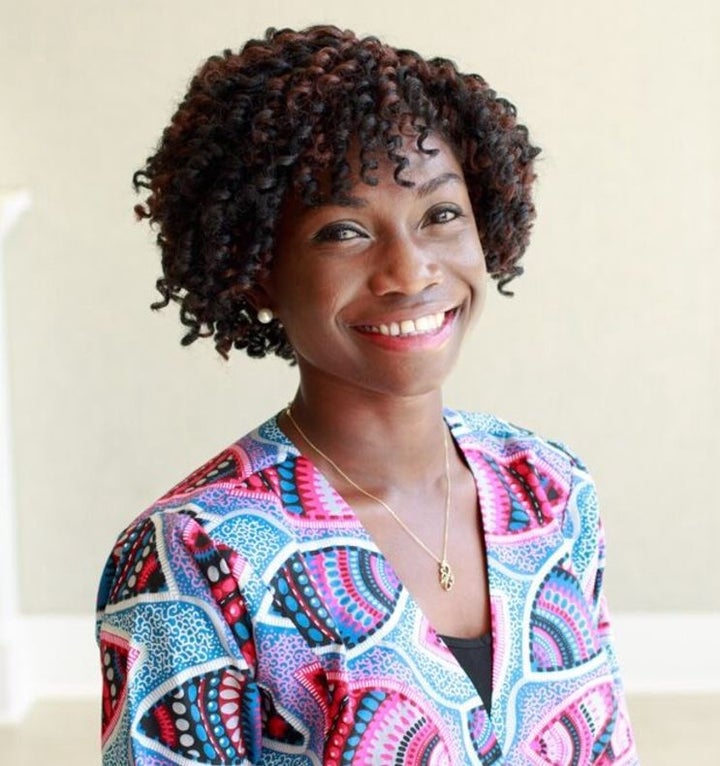 Who She Is and How She Has Overcome Limitations
Amira Idris is the founder and CEO of multi-award winning company, TheraV, a startup developing drug-free devices to manage nerve pain. Before founding TheraV, Amira was a student athlete at the University of Delaware, where she received her bachelor's degree in biomedical engineering, and her master's in entrepreneurship and design. Amira describes herself as a curious innovator, with a passion of helping people improve their quality of life. Her favorite childhood movies growing up were Robocop, Power Rangers, and Inspector Gadget. These films were what first inspired her interest in prosthetics and medical devices. While working at a prosthetics clinic during college, Amira heard the heart-breaking stories of everything amputees have to endure — especially phantom limb pain (PLP), which refers to the ongoing painful sensations that seem to be coming from the part of the limb that is no longer there. As this condition affects nearly 80% of amputees in the U.S. Amira quickly learned that taking powerful pain medication long-term — which often leads to addiction — is the primary course of action available. This propelled Amira to start her own company. Through TheraV, she developed a wearable that stimulates periphery sensory nerves with vibrations, which activate large sensory nerve fibers to carry touch and pressure stimulation to the brain. Activation of these large sensory nerve fibers closes the pain gate, thus inhibiting pain signals from reaching the brain. While on a mission to end PLP for all amputees across the country, Amira is starting with those who have served. She is working to donate 100 of her company's wearable devices, the ELIX, to veteran amputees as a "thank you" through a GoFundMe campaign. Amira's ultimate career goal is to combine her engineering and entrepreneurship background to further improve the quality of life of people in need. Grateful for the generosity and support of her family and friends, Amira feels encouraged to keep working towards her goal.
Here are the most important lessons I've learned from my experiences:
Know and follow your core mission I believe that every founder of a company has a core reason (mission) why they became an entrepreneur. This reason, whatever it is, is the driving force that keeps entrepreneurs moving forward towards their goals, especially on difficult days. Knowing your mission is instrumental in developing strategy, and comes in very handy when you need a motivational boost.
Listen to your customer When I decided to start my company, I had a good understanding of the pain point I was trying to solve (literally I was trying to solve phantom limb pain), and from speaking to amputees who experience this pain, I knew how big the problem was. This was one of the factors that gave me the confidence to establish my company and invest all of my time in developing a solution for the problem. I spent over a year speaking with my potential customers (end users), getting feedback on my ideas, and going back to my end users frequently to get feedback on my prototypes. From the beginning, I knew I was not developing a device for myself, so I made sure to involve my end users every step of the way in the development of ELIX.
Don't be afraid to put yourself out there As an introvert, I despise the idea of presenting in a room with more than three people. Just imagine my fear when I had to pitch my startup at events with hundreds of people present. I hated the idea of putting myself out for the world to see and judge. I was afraid of sounding dumb and being perceived as naïve. Despite my fears, I did it because I knew that to find the right people to guide me, or even stand a chance at winning money at a pitch competition, it was important I came out of my shell and represented my startup.
Related
Popular in the Community