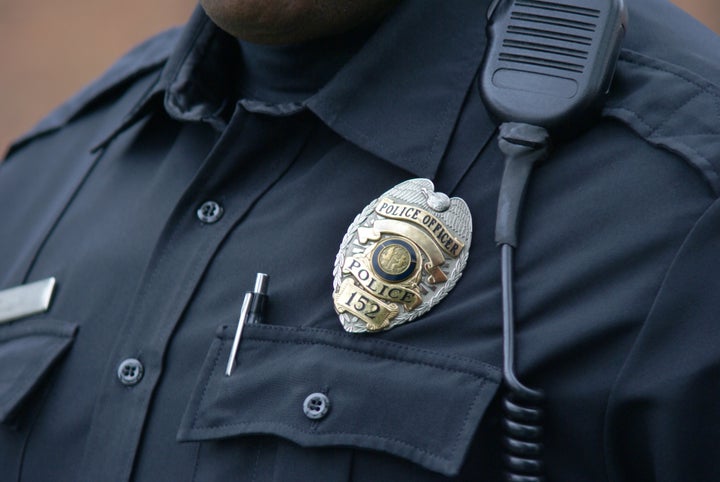 An overwhelming number of all public school students placed in handcuffs by New York Police Department officers in 2016 were black or Hispanic ― a whopping 99 percent, to be exact.
Last year, there were 262 "child in crisis" incidents ― where an emotionally distressed student is removed from class and taken to a hospital for psychological evaluation ― in which handcuffs were used, the New York Civil Liberties Union reported Monday. Only three of those incidents didn't involve black or Latinx students, who make up two-thirds of the city's more than 1 million public school students.
NYCLU Executive Director Donna Lieberman told the New York Daily News that police action in school has a big impact on kids' academic and emotional well-being.
"When a child is handcuffed, the child is humiliated," Lieberman said. "It's incompatible with the safe and supportive learning environment a school is supposed to provide."
In the report, Lieberman emphasized that the use of harsh police tactics in school "is neither necessary nor effective to keep children and staff safe." 
NYCLU also reported that there were 208 complaints made against school safety officers in 2016 ― 89 for use of force, 15 for abuse of authority, 17 for offensive language and 87 for discourtesy. 
A representative from the NYPD said in a statement to Fox 5 that very few students are physically restrained, especially if they are emotionally distressed. 
"The NYPD continues to work closely with city schools to reduce arrests and provide a safe learning environment for all students," the representative said. "Arrests are down 55 percent over [the] past five school years. Summonses issued by the NYPD are down by 81 percent over the past five school years."
In July, Mayor Bill de Blasio announced that the city would allocate $47 million annually for "restorative trainings, mental-health programs, and social-emotional supports" as well as other initiatives in public schools. 
Despite the progress that's been made in reducing school-based arrests in the city, 99 percent is beyond a troubling number. The figure only emphasizes the fact that black and Latinx children, who are disciplined more often and more severely throughout their years in school than white students, face an all too real school-to-prison pipeline. And too often, it puts students' livelihoods at risk (see: 2015 assault at Spring Valley High School).
The NYCLU recommended that New York City move to limit the role of police in school discipline and "operate in a manner consistent with the best interests of children."
"Police officers should never handcuff students who don't pose an immediate safety threat," NYCLU Advocacy Director Johanna Miller said in the report. "And the NYPD should not treat schools as places to hunt for students they believe committed a crime off of school grounds. Students should never be afraid to go to school."
Calling all HuffPost superfans!
Sign up for membership to become a founding member and help shape HuffPost's next chapter
BEFORE YOU GO
PHOTO GALLERY
6 Times Black Students Were Unfairly Treated