For many people hearing about gun violence, it can feel really far away ― a mass shooting on the other side of the country, a death in the home of a gun owner, the street violence described in Donald Trump's offensive appeal to African-American voters: "You walk down the street, you get shot."
Indeed, racial segregation helps further the myth that many Americans won't be affected by gun violence.
"Because everyday gun violence is concentrated in racially segregated neighborhoods, it's easy for millions of Americans to think they won't be affected," the Guardian reported in a June investigation into America's gun problem.
But in reality, firearm injuries and death will impact nearly every single American over the course of his or her lifetime.
According to a study published this month in the journal Preventive Medicine, there's a 99 percent chance that someone in your social network will by injured or killed by a gun over the course of your lifetime. Those statistics don't differ much by race, with 97 percent of white Americans, 99 percent of black Americans, 99 percent of Hispanic Americans and 90 percent of people of other races knowing at least one person affected by gunfire by the time they turn 60.
"When you start talking to people, you realize that everybody knows somebody who's been injured by a gun," said study author Dr. Sandro Galea, an epidemiologist and a dean at the Boston University School of Public Health. "This is a challenge that we all need to wrap our brains around. Not simply a challenge that affects people who are 'other' or unlike us."
Galea and his BU colleagues relied on fatal and non-fatal gun injury data from the U.S. Centers for Disease Control and Prevention as well as research that estimates the average person's social network to be a relatively similar group of 291 people.
Of course, not all social networks lack diversity. "I would expect that there is more heterogeneity across groups than the paper could actually capture," Galea said, noting that he and his colleagues applied gold standard social network assumptions to their model, but in the end, the results are group averages.
According to the U.S. Centers for Disease Control and Prevention, 82,000 people are injured and 33,000 people are killed by firearms every year. One statistic that often goes underreported: More than 21,000 of those gun deaths are by suicide.
Focusing on so-called 'inner-city' gun violence obscures much of the problem
But ignoring the widespread nature of firearm injuries and deaths flattens the picture: It discounts deaths by suicide and discourages communities outside of the gun violence spotlight from investing in solutions to a problem that affects everyone.
For example, suicide is concentrated in white America.
Two-thirds of gun deaths are suicides and white men make up the majority of those deaths, accounting for 83 percent of suicides in 2014. And the problem is growing. Suicide by any method increased by 43 percent among middle-aged men, ages 45 to 64, over the last 15 years.
What's more, white Americans are more likely than black Americans to view guns positively. According to a 2014 Pew survey on gun ownership attitudes, white Americans (62 percent) are more likely than black Americans (54 percent) to say that guns protect people rather than put people's personal safety at risk.
Coupled with the new study, the Pew survey suggests that the majority of Americans ― and especially white Americans ― perceive firearms as safer than they are.
Starting from scratch on firearm research
The new study, like most gun violence research, doesn't have much to build on.
"Gun violence is probably the only thing in this country that kills so many people, injures so many people, that we are not actually doing sufficient research on," Dr. Alice Chen, the executive director of Doctors for America, told HuffPost last year.
The Dickey Amendment, passed in 1996 following National Riffle Association pressure, effectively stifled firearm research for the next two decades by forbidding CDC funding "to advocate or promote gun control." But in 2013, after the Sandy Hook massacre, President Barack Obama issued an executive order to the to CDC to resume studying gun violence causes and prevention.
Still, the CDC hasn't done much to wade back into the field, and even an executive order from the president can't undo 20 years of missed research.
A little research is better than none at all. "I think we are slowly beginning to tackle questions that probably we should have tackled a long time ago," Galea said. "I think this reflects a maturing and a growing of the firearm research literature."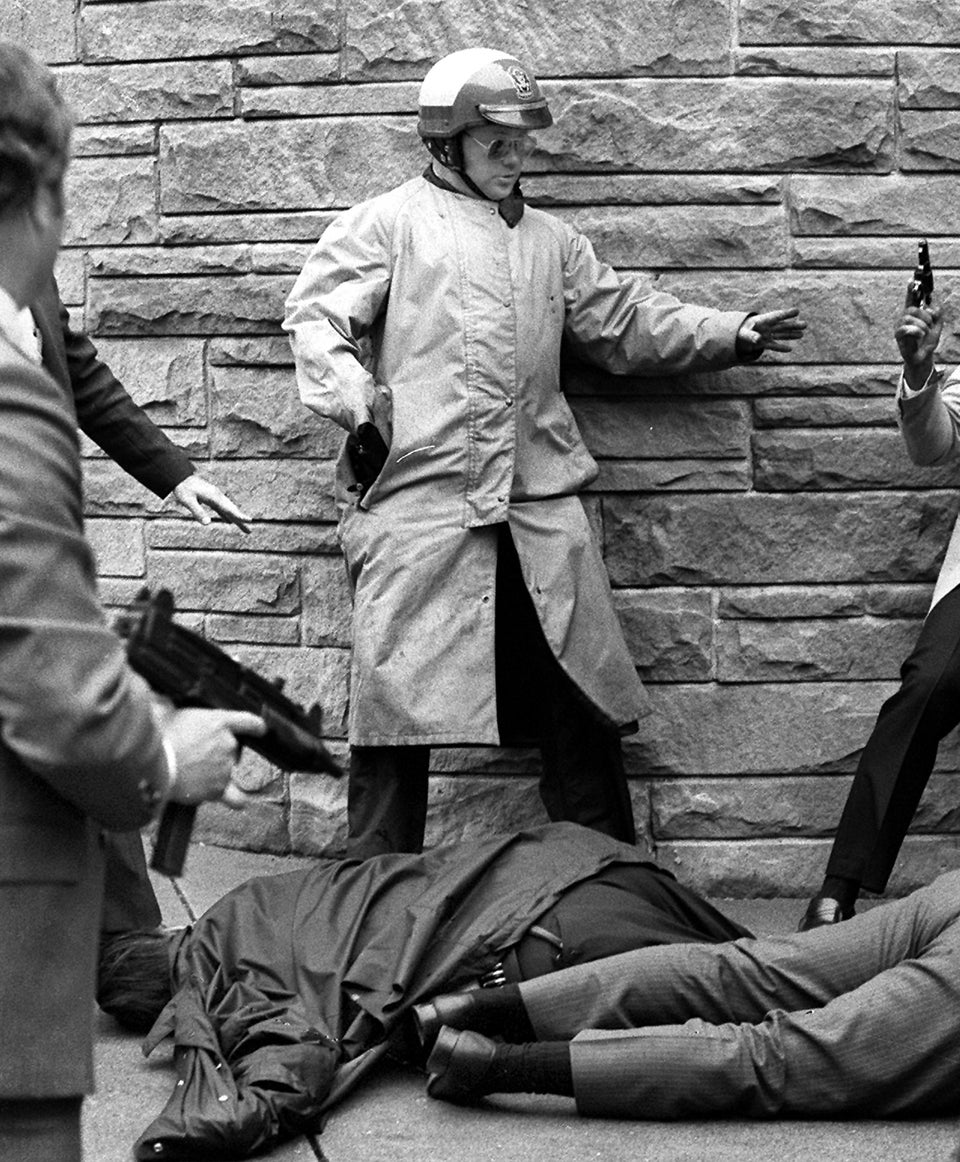 Pivotal Moments In The U.S. Gun Control Debate