UPDATE: Sept. 17 ― An investigation by the Democrat & Chronicle on Sept. 14 determined that Luther Younger of Rochester, New York ― who became known for news reports about walking 6 miles a day to visit his hospitalized wife ― was not 99 years old and had never served in the Korean War, contrary to those stories.
The Democrat & Chronicle said that according to Younger and his relatives, he made the trek "regularly."
GoFundMe temporarily froze the account created to raise money for him. In a statement to HuffPost, a GoFundMe spokesperson said that donors to the campaign "have the option of requesting a refund if they have concerns with a particular campaign."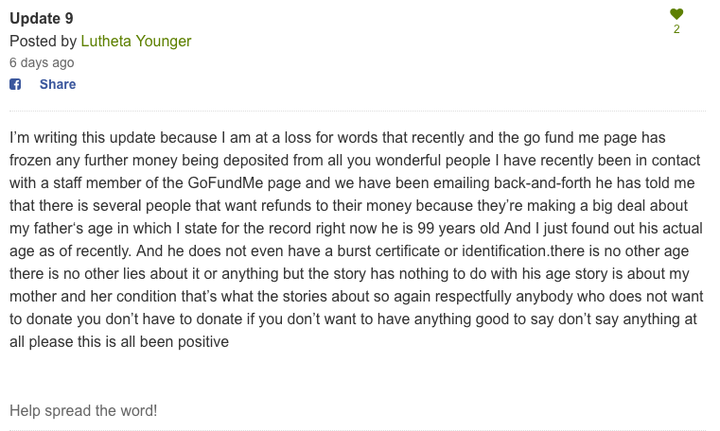 "The only reason I set up the GoFundMe is because I was overwhelmed, it was way too much," she said.
"There are a lot of critics out there but I think they focus on the wrong thing, I think they think we fabricated the age just because ― not at all. This isn't really about his age, it's about the love story that they have between each other."
If you've ever wondered whether true love exists, look no further.
Rather than hitch a ride with his daughter or wait for a bus, Luther Younger walks 6 miles round-trip each day to visit his wife in the hospital.
Even when the temperature soars to more than 90 degrees, there's nothing that can stop Younger making the trek to the bedside of his wife, a woman he describes as being the sweetest cup of tea he's ever had.
Younger's daughter, Lutheta, told Yahoo that her father doesn't have to make the walk, but he insists on it.
"I can drive him. He just doesn't want to wait; he's impatient," she said.
Speaking to CBS news, Younger said that the people who tell him to act his age are "jealous because I don't drink, I don't smoke, because it's no good. I wouldn't be here [if I did]."
"Without my wife, I ain't nothing," he said.
"She is a beautiful lady and she treats me as a person is supposed to be … she made a man out of me. That's why I love her, because she's tough. She's not weak … That's the kind of woman I want.
"She's the best cup of tea I've ever had."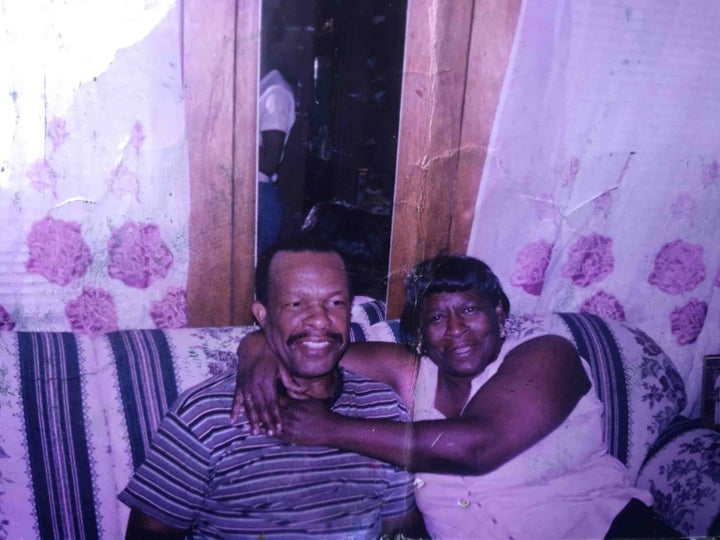 After Younger's story first made headlines, his daughter set up a GoFundMe page to raise money for her mother's medical bills. To date, almost 1,800 people have donated a total of $64,449.
Popular in the Community