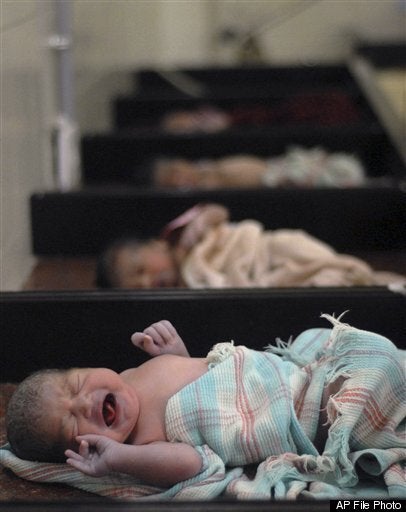 In north-east China, an unnamed Chinese girl gave birth by Caesarean section to a healthy baby boy. She was 9 years old. She was brought to a hospital in Changchun when she was eight and a half months pregnant, and gave birth there, a Chinese newspaper reported.
According to reports, local police haven't determined who the father is, but are investigating -- in this province sex with a minor under the age of 14 comes with an automatic rape conviction and jail sentence.
This new mother is among the world's youngest mothers, but not the youngest. The youngest reported mother in the world is Lina Medina of Peru, who was pregnant at five years, eight months old, and gave birth to a normal boy at age six, five months. According to a Time magazine article, Lina's boy grew up perfectly healthy. When the boy was in high school, the doctor who performed Lina's Caesarean reported: "Lina's boy is normal and intelligent. He wants to take up electronics."
Popular in the Community