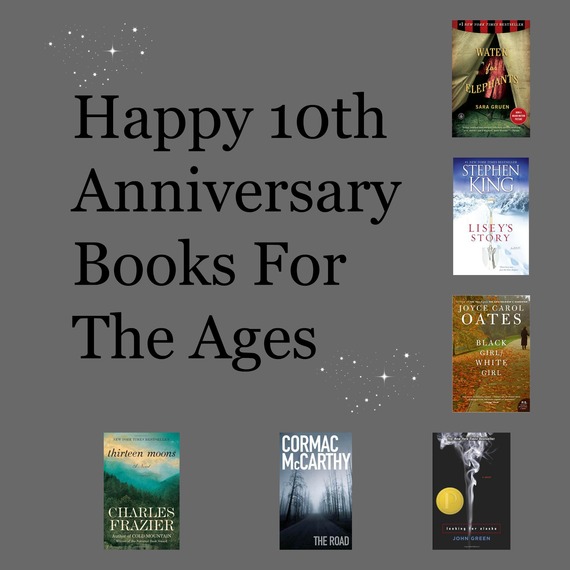 A diamond list of magnificent literary works celebrating their 10th Anniversary this year.
Water for Elephants by Sara Gruen is a mesmerizing and moving 1930s historical that will sweep you away to the hard life of circus workers. A timeless tale of love, heartbreak, and loyalty.
Lisey's Story by Stephen King is a powerful and moving story about ingenuity, margins of madness, grief and love.
Thirteen Moons by Charles Frazier is an achingly beautiful tapestry of home, spanning the life of a remarkable orphan.
The Road by Cormac McCarthy is a haunting post- apocalyptic novel about a man's struggle for survival with his son and their journey of hope.
Looking For Alaska by John Green is an uplifting and humorous story of teenagers genuinely dealing with suffering and loss and life in a boarding school.
Black Girl / White Girl is Joyce Carol Oats' scorching tale of two college roommates, one white, one black, that deals with tragedy and civil rights in the 70s.
Popular in the Community