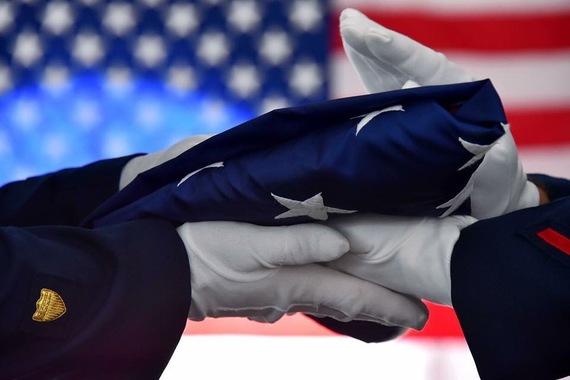 For more than two centuries the U.S. Coast Guard has performed increasingly complex missions in the most challenging of marine environments. Today, an icebreaker is at the literal end of our planet, transiting Arctic waters to assure access in the region. An aircrew is launching from the deck of a ship to sever transnational organized crime networks that are wreaking havoc on hemispheric stability. In America's Heartland, marine safety professionals are facilitating maritime commerce, powering our economic prosperity. At command centers, intelligence specialists and cyber professionals are collaborating on systems that have changed the way our globe connects.
These are the operations of America's Coast Guard, today celebrating its 225th year of service to this great Nation.
When the Service's founding secretary, Alexander Hamilton, first penned the words that gave birth to our predecessor service - "A few armed vessels, judiciously stationed at the entrances of our ports, might at a small expense be made useful sentinels of the laws" - the Coast Guard's transformation into the multi-mission, maritime, military service we are today would have seemed unfathomable. Today's Coast Guard is truly a unique instrument of national security and prosperity. We are an operational component of the Department of Homeland Security, an Armed Service, an emergency management organization, a law enforcement agency, a humanitarian service, a regulatory body and a member of the intelligence community. The American people have entrusted us with tremendous responsibilities and broad authorities in the maritime realm, and we've built a history of rising to meet the challenge.
While our 18th-century predecessors may not recognize who we are today on the outside, who we are at our core - why we exist - has not changed. We are an organization fixed in our heritage and the enduring ends of safety, security and stewardship of America's maritime interests. The Coast Guard and our predecessor services have been at the crux of geostrategic change, adapting and meeting these changes for almost as long as we have been a Nation.
Adaptation is not just for the history books, however. Perhaps nowhere is the Coast Guard's ability to adapt to the Nation's maritime needs more visible than in today's geostrategic environment.
In the Arctic, open water has replaced ice and human activity has grown exponentially; over the last few summers, ship transits have risen by 118 percent. Increased human activity in one of the most dynamic, remote and challenging places on our planet places new demands on the Coast Guard to ensure safety of life at sea. No single entity or nation has the capacity to operate in this region alone, particularly during a mass rescue - an increasingly troublesome idea in considering the nearly 200,000 cruise ship passengers who will visit the waters of the high north this summer.
In our own hemisphere, transnational organized crime networks are smuggling people, weapons and drugs; an illicit trade that funds efforts to destabilize Central American governments and threatens security interests at home. As Department of Defense forces deploy around the world to address global threats, the Coast Guard is doubling down in the Western Hemisphere to take the fight to criminal networks where they are most vulnerable - at sea.
Dating back to our roots with the U.S. Light House Service and the U.S. Steamboat Inspection Service, the Coast Guard addresses risks aboard merchant vessels and in our ports. Ninety percent of global commerce moves by water, and add to that the $650 billion dollars the maritime transportation system contributes to U.S. GDP and its 13 million jobs - the safety and security of our waterways are unquestionably tied to U.S. economic prosperity as envisioned by Alexander Hamilton.
From the days of coal-fired boilers and steam-driven pumps to super tankers of today, we have worked with industry to identify and address risks to vessels, facilities and ports. Our economic prosperity is inextricably tied to our maritime transportation system and the cyber domain presents the latest evolution in maritime threat awareness. The Coast Guard recognizes cyberspace as an operational domain, one that is now integral and inseparable to every aspect of modern society.
While these challenges continue to grow in complexity, the Coast Guard will do what it has done for 225 years; we adapt. As we meet the needs of the Nation, however, one thing that will not change is the commitment and resolve of our people - the very heartbeat of America's Coast Guard. During our Nation's biggest maritime challenges, from homeland security to search and rescue, the Coast Guard has proudly displayed its enduring value to our Nation. Our ability to uphold our service motto - Semper Paratus - has always rested upon the backbone of our Service - our people.
Since 1790, Coast Guard men and women have taken an oath of service; an oath so important to our founding secretary he made the very first crews take that oath twice. Hamilton, in his letter to officers of our newly-formed Service, wrote that in taking their oath to support the Constitution of the United States "They will always keep in mind that their countrymen are freemen." It is this charge that continues to live on through our Core Values of Honor, Respect and Devotion to Duty.
On this 225th birthday, as we celebrate all America's Coast Guard has accomplished, we remain rooted to our oath; an oath of selfless service, underwritten by the courage of our forbearers and worthy of the public trust. As we meet our responsibility to the citizens of the United States of America, we continue our unbroken tradition of Service to Nation - 225 years strong.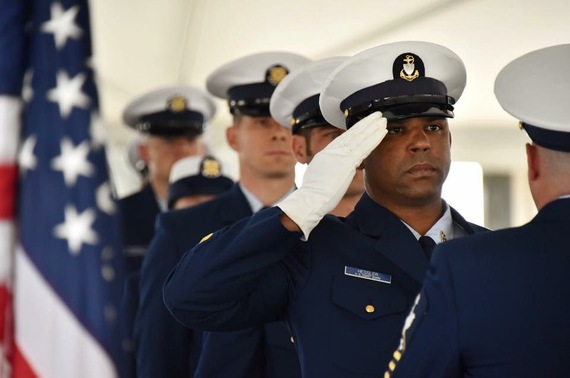 REAL LIFE. REAL NEWS. REAL VOICES.
Help us tell more of the stories that matter from voices that too often remain unheard.