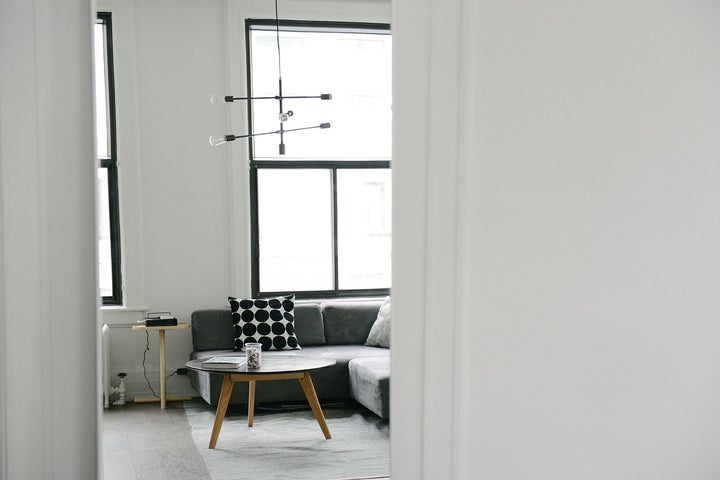 Living Spaces wants Michael Wicks to pay $220 to return a sofa that didn't fit through his door. Is that too much?
Question: I purchased new furniture from Living Spaces recently, but the Sullivan Sofa I wanted was discontinued. A sales person told me they had a comparable new model coming in that would replace the one I wanted.
Because it wasn't in the store yet I would need to do a special order. The representative never provided the specs, and we assumed that it would basically be the same as the one that was being discontinued.
When the delivery people showed up, they said they would not be able to get it in my place, and I had to refuse delivery. Now Living Spaces is trying to charge me a 25 percent "restock" fee. Because the company didn't provide dimensions and the new sofa was longer, keeping 25 percent for restocking is in effect stealing from me.
I've spent an hour at the counter in-store and another half hour on a call with the service department. Can you help me get the money back? -- Michael Wicks, Sylmar, Calif.
Answer: Living Spaces shouldn't have charged you a 25 percent restock fee. Its restocking fee is only 10 percent, according to its store policy. Returns on Special Order items are limited to transit damage or manufacturer defect only. In other words, unless your new sofa was broken, it was yours to keep.
Living Spaces may have felt it was doing you a favor by taking the sofa and keeping 25 percent of your purchase price. After all, according to its terms and conditions, it could have dropped the sofa off in your driveway and sped away -- at least, it could have under the contract you signed.
I have a problem with so-called "restocking" fees, especially when there's little or no cost associated with returning the items to a warehouse. For example, there should never be a restocking fee on a small item like a phone, since it's easily returned.
I can understand a 10 percent restocking fee for a bulkier item like furniture or household appliances, particularly if it covers the cost of shipping it back to a warehouse. But 25 percent? That seems excessive.
This could have been avoided by checking the dimensions of the new sofa when you purchased it or asking about the "replacement," which, in hindsight, looks like more of an unwanted upgrade. Certainly, the employee who handled your order should have known to tell you that the new sofa was bigger than the one it replaced, but in the end, determining the size and knowing whether it fit would have been your responsibility.
Still, the 25 percent restocking fee made no sense. Looking at the company's own policies, it wasn't clear to me what you were paying for. So I asked.
Living Spaces refunded the $220 in restocking fees you paid.