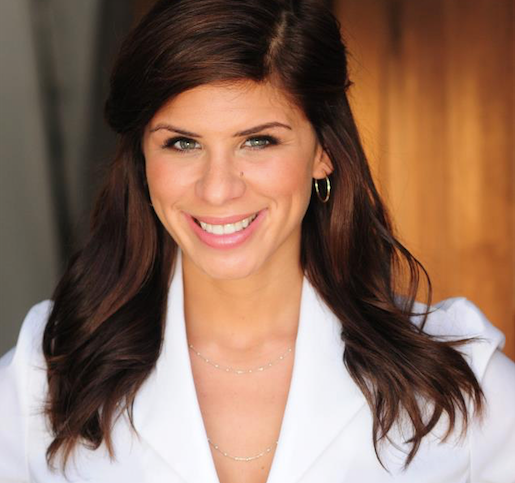 We've come a long way since renting movies at the local Blockbuster. YouTube hit the scene in 2005, with Hulu following in 2007 — by 2019, video is projected to make up a staggering 80 percent of total web traffic.
Historically, the marketing of videos on the web has been reserved for the explainer video that lives on the company's homepage or potentially a pre-roll or Facebook advertisement. Today, however, businesses are increasingly realizing that video is an excellent way to guide customers through every step of the sales pipeline.
New technology is also allowing marketers to personalize videos for the customer, whether it's the company name or images from its website in the video itself. Personalization has been proven to improve click-through and conversion rates, in addition to engaging customers with a brand.
To get more of the inside scoop on video marketing, I sat down for a Q&A with Hope Horner, CEO of Lemonlight Video Production. Horner currently lives in California, scaling and growing her video production company at a breakneck pace from her Los Angeles headquarters.
Why is video content just as necessary as a website?
Your website can provide potential customers with a wealth of information, but they have to stumble upon it. By contrast, you deliver video directly to your target audience, gaining exposure for not only your website, but also your brand. Video is also the most shareable form of content, which means people are more likely to spread your message. You would have to have a pretty incredible website for it to go viral!
How can video be helpful in rebranding?
Video allows you to tell your story in 60 seconds or less, which can be especially important for an audience confused about rebranding. Video not only introduces the look, feel, and tone of your new image but also allows your audience to understand why you're making the shift. People are naturally averse to change, so introducing a human element to your video will help your audience connect emotionally to your brand.
What are some types of branded video content that you think we'll see more of?
Testimonials have a lot of potential. If you think about how important written reviews are to potential customers, it only makes sense that brands will aim to capture videos of their actual customers raving about their products.
Internal videos will continue to proliferate as video becomes more accessible for both large and small brands. More companies will implement internal videos to recruit, train, and welcome their staff, ensuring all teams receive the exact same education that can be infinitely scaled — without requiring otherwise productive employees to drop what they're doing and steer the orientation process.
Vertical video is a fairly recent development that has taken social media by storm, essentially abandoning the traditional 16:9 aspect ratio in favor of a video that can better utilize screen space on a device held vertically. Vertical video is getting so much attention because of its results — for example, ads in Snapchat are nine times more likely to be watched all the way through.
What role will 360-degree videos and virtual reality play in the future of branded content?
Branded 360-degree video will also continue to grow in prevalence. Along with virtual reality, we can expect a variety of industries to be impacted. Imagine taking a virtual tour of a house without ever leaving your own home or maybe a virtual test drive of a car you're interested in. You could pick the exact seats you want to reserve in a restaurant or even spend some time watching Doctors Without Borders at work in a faraway country. Going to a movie, concert, or sporting event will be possible right from your living room. The possibilities are endless.
What is your vision for the branded content of the future?
As technology continues to evolve, video production is becoming less expensive and more attainable for even the smallest operations. Having a video on your website will become the standard, while companies with the budget for it will begin to incorporate 360-degree videos and VR into their user experience.
Give us some examples of a couple clients that have had success with a branded content campaign. What made it work?
Harvard-Westlake School has worked with Lemonlight to inspire donors through a variety of video efforts, including a thank-you video made specifically for them. We've also had many clients, such as Kudrone and HYLETE, raise more than $1 million with their crowdfunding videos. In all cases, developing meaningful engagement centers on creating an authentic and emotional connection with the audience.
Talk to us about distribution of branded content. What do you think it will look like in the next two to five years?
Down the road, we'll continue to see static ads being replaced with video ads, which are more eye-catching and engaging. Advertisers already know this, but as video production becomes more accessible, the transition will pick up speed, and video will be the standard. Eventually, I'd bet you'll be watching this Q&A instead of reading it!
According to MarketingCharts, 60 percent of customers are willing to spend two minutes watching a video about a product they're considering purchasing. It doesn't take an expert to tell you how much more information you can get across in a two-minute video than a static ad. Developing your brand's story, demonstrating the features of your product or service, and illustrating how it can fulfill an emotional need in the consumer are all achievable with a single video. Don't hesitate — your competitors are already getting started.
Calling all HuffPost superfans!
Sign up for membership to become a founding member and help shape HuffPost's next chapter
This post was published on the now-closed HuffPost Contributor platform. Contributors control their own work and posted freely to our site. If you need to flag this entry as abusive,
send us an email
.