A beautiful moment between Kelli Bannister and her daughter will now forever live in a photo, and the most touching part about it is that the person behind the camera was her 5-year-old son.
Bannister, a photographer who shares her motherhood experience on Facebook at The Barefoot Mum, shared a photo on her page on Tuesday that featured her cuddling her 20-month-old daughter, Summer. In the caption, the mom of three explained that Summer was sick and "working herself into a frenzy." Bannister decided to sit skin to skin with her daughter in the shower accompanied by the sound of running water. That's when her 5-year-old son, Taj, snapped a photo of the sweet mother-daughter moment using the camera on her Samsung S7 phone.
Bannister told The Huffington Post she was hesitant to share the photo of the "real and raw mummy moment" because she's usually the one behind the camera. However, she changed her mind when she realized it was an emotional experience every parent had probably been through.
"I was extremely apprehensive to actually post it, mainly because it was such an emotional moment for me," she said. "But I figured these moments don't often get shared, yet alone captured, and I felt that my friends and family could relate."
Bannister said she found the picture later and played around in her Photoshop Express app on her phone to get the final photo. As of Wednesday, it has racked up more than 13,000 reactions on Facebook. The mother described the feedback she has gotten about the photo as "heartwarming," and said a new mom recently messaged her to tell her she decided to sit with her son in the shower to ease his congestion. She said it instantly helped them both. That simple message showed Bannister the impact of both her Facebook post and the bond she shared with her daughter that is so evident in the black-and-white photo.
"Now to me that is absolutely priceless," she told HuffPost. "If this post can help mums and dads around the world to get through their day, to know that they are not alone and to even help those first time mummas battling the 'flu season,' then it is all totally worth it!"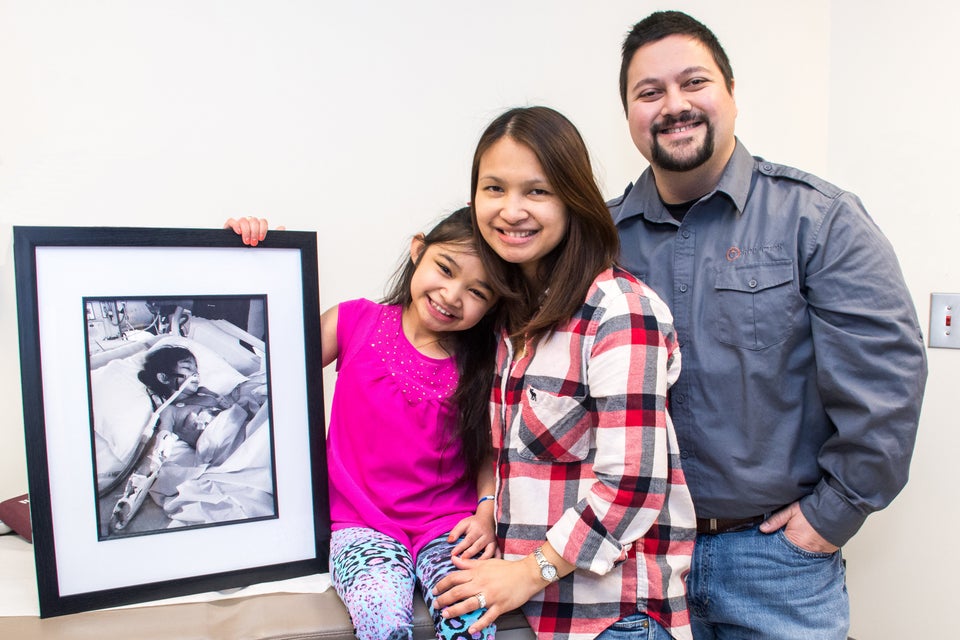 Before And After Organ Donation Photos Of Kids