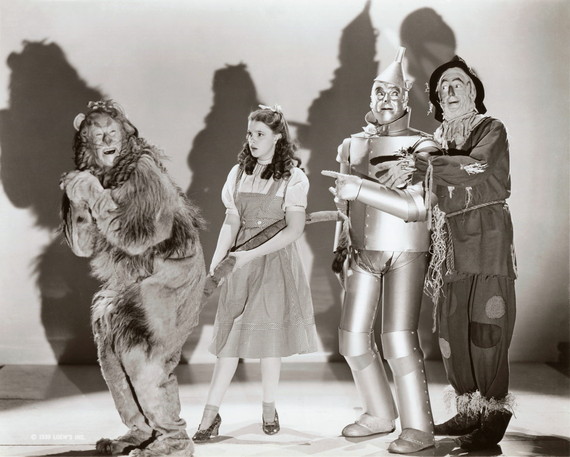 In honor of its 75th anniversary, my co-author, William Stillman, of the new compendium The Wizard of Oz: The Official 75th Anniversary Companion, and I look back at some of the origins of what is arguably the best-loved motion picture of all time.
Metro-Goldwyn-Mayer's The Wizard of Oz is universally considered one of the all-time classics of Hollywood's Golden Age. Since its official premiere exactly seventy-five years ago this month--on August 15, 1939--the film has been seen by more people than any other motion picture entertainment, with an estimated one billion viewers worldwide! Virtually everyone knows The Wizard of Oz. Many of us have fond memories of gathering with family and friends to tune in to any one of its traditional television airings, a staple of our broadcasting history since 1956. The Wizard still sustains despite advancements in filmmaking technology, and its aggregate critic ranking on RottenTomatoes.com is an extraordinary 99 percent.
For those modern fans unaware, The Wizard of Oz was based on a book series written by L. Frank Baum and continued by another author after Baum's death in 1919. Untold millions of readers loved Baum's original The Wonderful Wizard of Oz (1900) and its sequels that reunited Dorothy with her otherworldly companions. Most Americans recognize the Wizard of Oz characters and storyline today; but in 1939, roughly half the general population knew the story.
In the 1930s, film fantasy was considered the undisputed domain of Walt Disney, whose cartoon creations were international celebrities. Most notably, Disney's first full-length animated feature film, Snow White and the Seven Dwarfs, which premiered on December 21, 1937, achieved record-breaking success. Snow White landed Disney on the cover of Time magazine six days after its debut, and within its first three months Snow White was seen by approximately 20 million people. Beyond critical success, the picture was also reaping serious money. Within its first months in domestic release (U.S. and Canada), Snow White and the Seven Dwarfs was on its way to grossing upwards of $3 million in Depression-era dollars. By March 1939, Snow White's international take was made public, adding an estimated $6.5 million more to its domestic gross.
As the major motion picture studios sat up and took note of Snow White's success, they quickly began to consider the viability of fantasy on film. And in February 1938, it was Metro-Goldwyn-Mayer who outbid all other motion picture studios for the film rights to Baum's The Wonderful Wizard of Oz. The property was previously owned by renowned producer-director Samuel Goldwyn, a close business colleague of Mervyn LeRoy, Hollywood's hottest young producer-director. LeRoy had just joined M-G-M as its head of production at the unheard of salary of $300,000 a year--nearly $6 million in today's dollars. The Wonderful Wizard of Oz had been a boyhood favorite and he dreamed of directing a definitive version for the screen. It was common knowledge in Hollywood at that time that the average Technicolor film cost a minimum of a million dollars. But such an expensive production--complicated by magical special effects--was precisely the kind of innovative challenge for which LeRoy was known.
Given the monumental task of taking on The Wizard, LeRoy resigned to producing the film instead of directing, abetted by M-G-M songwriter Arthur Freed, who apprenticed as an uncredited associate producer. One of the first actors announced for LeRoy's Oz was radio crooner Kenny Baker, who was cast because of his exclusive contract with LeRoy. (Baker's casting would fall by the wayside as script revisions eliminated his projected role.) Interestingly, many of the actors who would ultimately play the characters in LeRoy's screen adaptation of The Wizard of Oz were secondary choices.
Although LeRoy and Freed had, from the start, intended the film as a vehicle for adolescent M-G-M contract player Judy Garland, there was internal debate over whether the costly Technicolor production necessitated a "star" name to play the lead role of Dorothy--and better insure the studio's substantial financial investment. Shirley Temple, then nine years old and the nation's top box-office star, seemed a logical choice to fit the bill; but Temple was under contract to rival studio Twentieth Century-Fox and a loan of her services was infeasible. While Judy Garland was arguably too old for the part of Dorothy, the role remained hers, as intended, and her acting and singing capabilities carried the picture convincingly.
Lean and gangly song-and-dance men Ray Bolger and Buddy Ebsen were slated for the roles of the Scarecrow and Tin Woodman, although which part belonged to which actor was the subject of protracted indecision. LeRoy initially announced Bolger to play the Scarecrow but then, weeks later, Bolger was reassigned as the Tin Man. Buddy Ebsen was then assigned to the Scarecrow part. But ambiguity persisted even as the movie songs were being finalized. Bolger told the press he was delighted to be in The Wizard of Oz but that even he, himself, was uncertain which role he'd be playing, though he considered either part "swell."
Finally, Ebsen agreed to exchange roles with Bolger (whom the press already dubbed "rubber legs), stepping before the cameras as the Tin Man decked out in a shiny, silvery outfit and with aluminum dust applied to his face. Ebsen's Oz assignment was short-lived, however. After inhaling his dusty make-up on a daily basis for two weeks, he ended up in critical condition in the hospital and was forced to bow out of the movie. Soon thereafter, Jack Haley, another terpsichorean actor, was borrowed by M-G-M from Twentieth Century-Fox to bring the Tin Man to life on screen (sans the toxic make-up).
The Wicked Witch of the West was originally conceived as a gruff harridan who doled out withering quips in early script drafts for The Wizard of Oz. However at Mervyn LeRoy's request, the character was adjusted from a long-nosed, toothless hag to a sleekly malevolent black-widow type with "a hint of evil beauty." This new characterization evoked a roster of lovely but lethal screen villainesses, the most recent of which was the Evil Queen in Disney's Snow White. Academy-Award-winning actress Gale Sondergaard, under contract to Mervyn LeRoy, was LeRoy's original choice for the role. Sondergaard was both beautiful and competent in her craft, and she had cultivated a reputation for portraying scheming lookers. Yielding to popular opinion, however, the decision was made to abandon the glamorous witch and revert to something closer to Baum's traditionally loathsome crone. Sondergaard subsequently declined the role and character actress Margaret Hamilton was recast with no qualm about appearing ugly on the screen. With her green-skinned countenance and an ingeniously wicked performance, Hamilton would create one of the screen's most memorable characters of all time.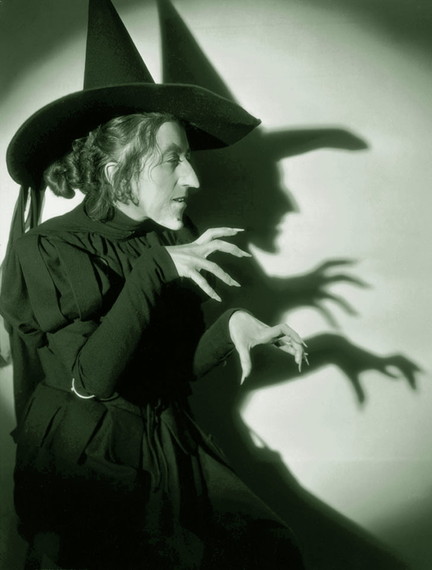 After rejecting the notion of using a real lion, Broadway burlesque veteran Bert Lahr was cast as the Cowardly Lion. M-G-M played up the fact that Lahr's facial features already resembled those of a lion. Cloaked in a sweltering costume made from real lion pelts, Lahr transcended his wardrobe, wig and whiskered jowls to give a comedic yet endearing performance that, by popular vote, stole the show. Several critics of the era felt Lahr should've been given a special Academy Award for his part in The Wizard of Oz.
Mervyn LeRoy envisioned fussbudget comedian Ed Wynn as the Wizard of Oz, but Wynn turned down the part and W.C. Fields was next pursued for the role of the humbug from Kansas. Negotiations with Fields were far enough along for him to begin making notations for jokes and embellishments in his copy of the Oz script. But the deal fell through when M-G-M offered Fields $75,000 and he refused, holding out for $100,000--more than the studio was prepared to pay. Frank Morgan was awarded the part after a hilarious audition. Morgan brought a refined panache to the Wizard role that made his performance as the huckster carny genuinely touching.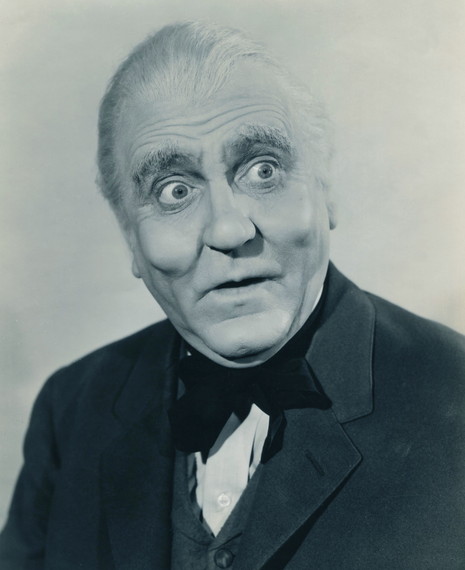 Upon its release, The Wizard of Oz was almost unanimously well received by movie critics on both coasts--and nearly everywhere in between--praising its cast, songs and technical marvels of special effects. Overall, naysayers of The Wizard of Oz were far and few. Those who were irked by Oz seemed protective of Walt Disney's acclaimed hit Snow White and the Seven Dwarfs, or were bothered by liberties taken with the original Baum story. At the time, syndicated columnist Virginia Vale observed that practically everybody liked The Wizard of Oz and those who didn't were "almost violent on the subject ..." Citing The Wizard of Oz as September 1939's "movie of the month," Associated Press special-features writer Robbin Coons summarily quelled any uneven temperaments, "It may or may not be Oz as L. Frank Baum created it but, if memory serves, it's close enough, and it's a lot of show for anybody's nickels." The majority of other film critics and newspaper reviewers exhausted all adjectives in lauding The Wizard of Oz as the most fascinating and enjoyable picture of the year.
Certain 1939 critics felt the merry-making in the Land of Oz had been unnecessarily waylaid by the prolonged Kansas sequence. According to some, the picture's opening scenes would've benefited specifically by excising Judy Garland's song "Over the Rainbow." In his August 16, 1939, summary of The Wizard of Oz following its West Coast premiere, journalist Harrison Carroll found Dorothy's song number in the prologue objectionable for causing "a needless delay in the story." Nancy Grimes of The Portsmouth Times suggested "Dorothy's first song should have been eliminated." Robbin Coons, of the Associated Press, agreed in his August 26, 1939, Oz review: "The picture could have been speeded more at its beginnings, especially by the elimination of Judy's first song."
But "Over the Rainbow" would go on to win the 1939 Oscar for Best Song at the twelfth Academy Awards ceremony held on February 29, 1940. Judy Garland was on hand to render a live performance of the song to an audience of Hollywood's most elite, and the seventeen-year-old was also presented with a special Oscar as outstanding screen juvenile of 1939. The background music for The Wizard of Oz was further recognized with the Oscar for Best Original Score of the year. As was expected, the epic blockbuster Gone with the Wind garnered the Academy Award for Best Picture of 1939. But nine other now-classic motion pictures were included as nominees, among them . . . The Wizard of Oz.
Happy 75th Anniversary to The Wizard of Oz!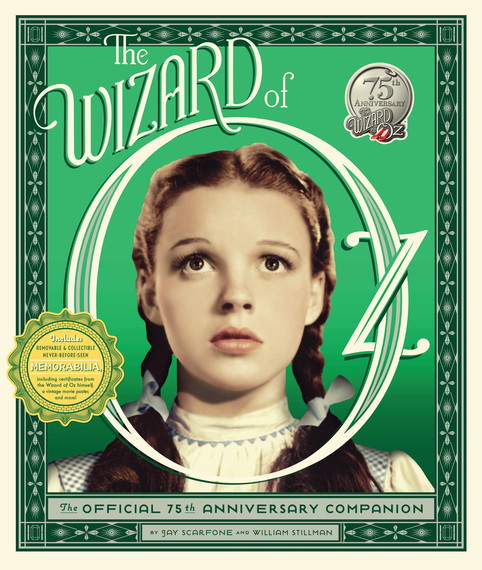 Jay Scarfone and William Stillman are the authors of the new book, The Wizard of Oz: The Official 75th Anniversary Companion.To preview the book and to order your copy, click here.
REAL LIFE. REAL NEWS. REAL VOICES.
Help us tell more of the stories that matter from voices that too often remain unheard.