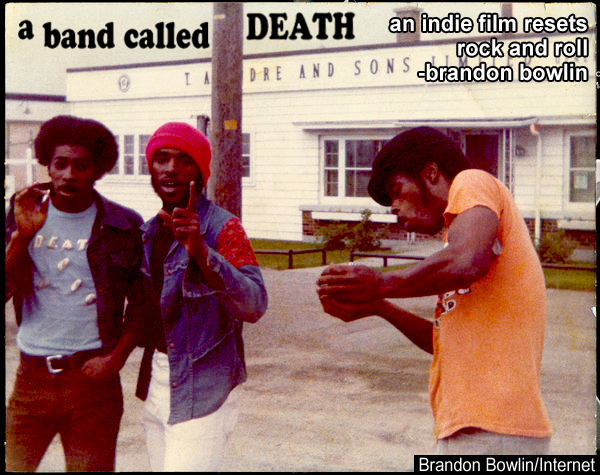 What if I told you that there was hip-hop before Jay-Z?
You'd say, "Of course, and here's where it started...". Then you'd maybe trace the pulsed and signatured sound waves back to Run DMC or Kurtis Blow or The Sugar Hill Gang or even DJ Kool Herc.
Now imagine if I showed you that hip-hop was originated by a band of Irish fiddlers in the Ozarks. Would you shake up the music's family tree? Or cut it down and use it for psychic firewood to flame the debate?
That's the mirrored dilemma facing ALL metal, grunge, and other articulations of today's hard rock, as the film A Band Called Death reveals the headwaters of punk and resets the model of rock and roll.
It began in the early '70s. It was in Detroit. It was Black.
Before the Ramones, The Sex Pistols, and The Clash, three of the Hackney brothers, sons of a minister, got it in their heads to go way out at a time and in a place that had, for years, developed the Black "cool" of Motown nested in coordinated clothing, grooves, and..."steps". To do this, Bobby, David, and Dannis pioneered a new sound, blared it across their neighborhood, and challenged the concept of rock. Oh yeah, and they called themselves Death.
Literally rocking in my plush theater chair at the Regal 11 during the LA Film Fest presented by Film Independent, I eagerly rode the journey A Band Called Death takes you on. The screen rolls past Detroit's past to get to -- the past. We glide by once-middle-class row homes that creak and lean in dilapidation while sitting on common lawns. Inside, in an upstairs bedroom, walls are faded with grunge-caked paint laid so thick that I swear fo' god, if you hit them with a tuning fork, music would seep out. They are characters themselves as they that still harbor the pictures, stickers, and youthful energy of creation. It's a tour of the rehearsal space, the mind space, of three afro'd cats who set out to make music and ended up rewriting the history books.
Based on a series of blogs, a mint-condition 45, some nifty DJ'n and reporting a few years ago, A Band Called Death drips with Carter/Tutankhamun drama as the rediscovery of a group that decided to play rock and roll in a new way by people two generations out gets deep and even raises new questions about music, the music business, race, and creative license.
Directed by Jeff Howlett and Mark Covino and produced by Matthew Perniciaro, Scott Mosier, Kevin Mann, and Jerry Ferrara, the film offers a road from the idea that there was a only narrow "Black" or "White" musical path. Here (in a low lit iphone interview) Matthew Perniciaro talks about how and why Death became a film.
To seed the process took guts, some craziness, and talent, but I'm not sure that Death knew what they were doing at the time. I'm not sure that ANY great band really gets what they are doing in the moment...the thing here is that we have a window to see back in time. It's the end of an experiment of "what if..?" and we can see the result of the type of far-reaching thought that makes tunes like "Politicians in My Eyes" both prescient and connective to today. Meanwhile the reissue of the original masters (kept in an attic) is FIRE. Diggit:
The music speaks for itself, but we also get to see what happened. What happened to the Band. What happened to the Family. What happened to Detroit. It's all interwoven. Bigger. And for me, here's where it gets even more interesting. Detroit's downward spiral as one of Black America's jeweled cities mimics a process that's hit us all across America. DC, Philly, New York, Chicago, LA...all of the Black communities are struggling with disappearing industry, populations, and memories. And yes, even our music is being usurped and replaced with impersonal machine-driven beats and faux-gangsta lore as a community's narrative.
Though not the focus of the filmmakers, there are many artifacts and clues as to what this family has gone through over the years sprinkled throughout the piece. These traces bring up questions like; Who lived in the home with their mother all this time? What did the oldest brother do back then? What does he do now? Black families will recognize these situations and might be able to extrapolate theories to fill in the blanks. From within these circumstances, A Band Called Death is important. Not just for the band's moment in history -- one where the likes of Kid Rock and one of the Ramones pay homage -- but for what happens next. The hope of a new age. A new spirit. A new drive from the next generation. A learned behavior that somehow revitalizes the core of a community -- family. Something that only a strong sense of family can create and something that I like to think can guide our communities away from the freefall we're experiencing.
In that way, A Band Called Death can be transformational as 1970 teenage angst is carried across space and time to knit together generations and the idea of hope. I enjoyed it, and of you get the chance, go see it. You will laugh and cry. You will bounce your head. Hell, you might even come to the conclusion that Death can be damned entertaining.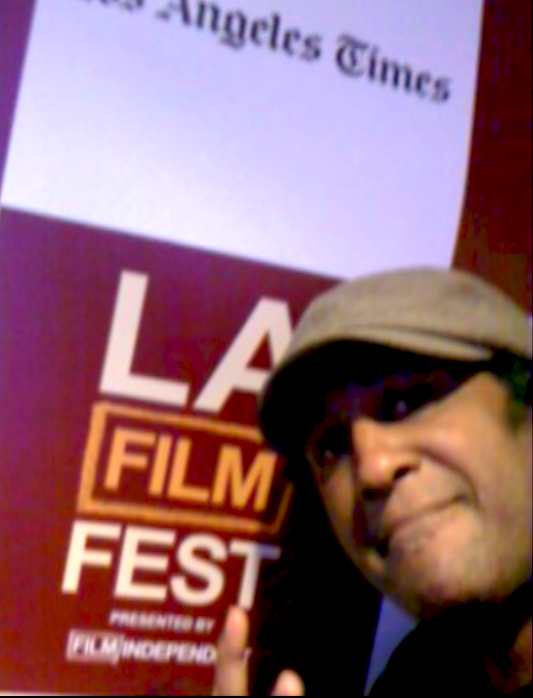 Popular in the Community