Now, these women's photos (Beall has captured more than 50 moms and counting), and written accounts of their journeys from self-doubt to body confidence, will appear in "A Beautiful Body," a book that Beall is bringing to fruition via crowd-funding and help from volunteers. Put together, these images are meant to show mothers as they really look, imperfect but no less beautiful for what society might consider their physical "flaws."
Story continues with more photos below.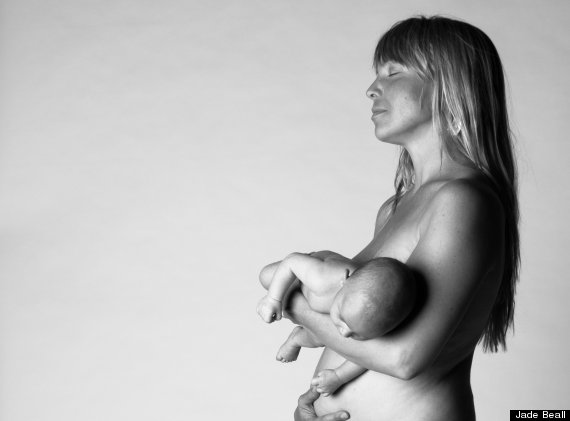 The photographer, whose baby boy Sequoia is now 16 months old, says the concept has roots in doubts that have haunted her throughout her life -- and hit her particularly hard after she gave birth. She explained to HuffPost over email:
As a teenager I suffered from feelings of deep unworthiness. I had acne and I was unable to look in a mirror for nearly three years, unless it was by candlelight. ... I gained 50 pounds with my pregnancy and that added to my personal history of oppressive self-loathing in a culture that praises mostly photoshopped images of women in media.
The project is volunteer-driven, and Beall does each photoshoot for free. She writes on Kickstarter that she plans to use some of the extra money she has raised to help people travel to her studio in Tucson, Arizona.
"We are facing an epidemic of women who feel unworthy of being called beautiful," Beall told HuffPost, describing a world in which "nearly all of us struggle to feel beautiful in our own skin." And the expectations faced by women who have given birth are particularly harsh. "Shaming mothers for not 'bouncing back' after childbirth can cause feelings of failure when being a mother is challenging enough and when a big number of us have already lived a life of feeling un-beautiful prior to giving birth," she says.
For a glimpse into the experience on the other side of Beall's camera, yoga therapist Michelle Marks (featured on slide 16 of the gallery below) wrote about her journey from terror to exhilaration on Offbeat Home. Marks says the final product made her cry:
I had exposed myself to Jade -- not just my flesh, and typically hidden parts, but the angles, and lines and aspects of me that came with being a mother. The exposure called to light remembrances of how my body changed shape over two different pregnancies, and two births, and the stories that my body has stored from the act of surrender to motherhood and the unexpected life that has become mine since taking the leap of faith into motherhood.
Beall -- who describes her photography as "medicinal" -- intends her book as balm not only for the women who volunteer to be photographed, but also the society whose expectations she's hoping to heal.
Ultimately, she hopes to channel her passion into more than a single book. Future volumes she's thinking about may tackle themes like aging, cancer and eating disorders. She'd like to photograph men as well as women -- and possibly even expand to other media, such as magazines and film. "My dream is to be a part of a movement of being kind to ourselves and to others and witness a generation of young people that no longer waste years of precious life on self-loathing like I have because they think they are un-beautiful," Beall said.
Related
Before You Go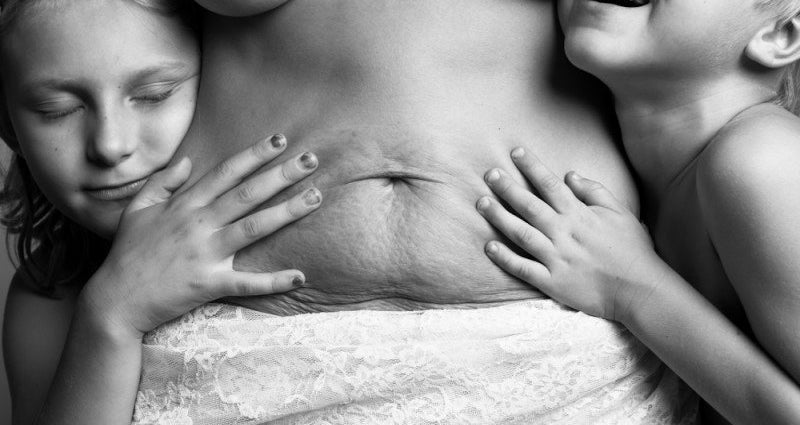 'A Beautiful Body': Photos By Jade Beall