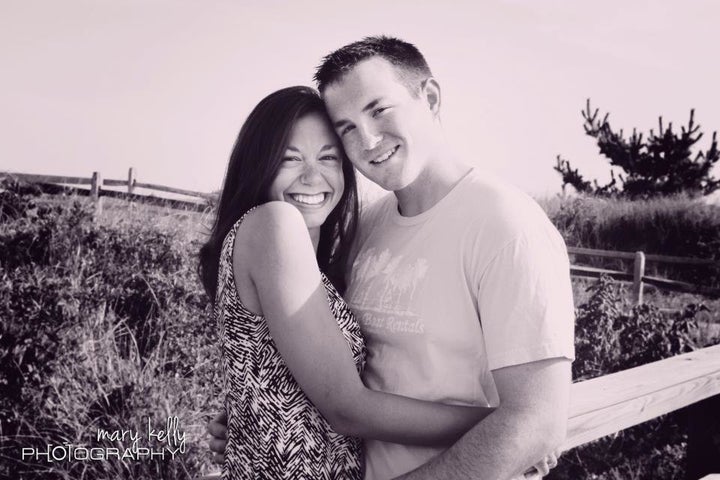 It's been about four months now since my fiance proposed on bended knee in the middle of a secluded Inwood Hill Park on a cloudless, unseasonably-warm late November Monday. I went through the shock, the awe, the "OMFG I'M ENGAGED!" moments all within a few hours and they kept on rolling in for the next week.
I got excited. I'm getting married! I'm going to have a wedding! It's going to be THE BEST DAY EVER! Right? Right! I grabbed bridal magazines, couldn't tear my eyes away from wedding blogs, decided I wanted -- no, NEEDED -- gold, sparkly shoes to wear with my already-picked-out gown, and started to draft a guest list.
Oh, but very soon (ok, maybe not VERY soon, but soon enough) I got sick of it all. I had gone on a bridal binge too fast, too soon. I didn't want to see another rustic-blush-pink-peony-in-a-vintage-mason-jar centerpiece for a while because I needed some space. Let's just enjoy this whole engaged thing for a second, I told myself. No need to rush!
I was only four months into the bridal rollercoaster and I hadn't even actually started planning the shindig for real. I needed to calm the hell down if I was going to get through the next year without having multiple panic attacks and actually make it down the aisle at the as-yet-to-be-determined location for our May 2014 wedding. The reality of planning a wedding versus just THINKING about planning a wedding was starting to sink in. This is WORK. And it costs SO MUCH. For God's sake, why does planning and executing a wedding require so much money and work?!
The more I read about wedding traditions and lusted after every painstakingly perfect detail on every wedding blog, something started to dawn on me. I didn't want this wedding -- essentially the first event of my future marriage with my future husband -- to be so rooted in things. Things that bridal magazines and wedding blogs and people say I need to have to have a perfect, wonderful fairytale day. Things that, when all is said and done, I probably won't even remember and chances are, no one else will either.
So, going forward, I'm making a promise to myself, to my fiancé, to my family and to basically everyone I come in contact with over the next year of wedding planning. I promise to try my best to not let the wedding become larger than what it truly means: the first day of a shared, loving, respectful commitment that I truly hope to honor for the rest of my days.
The wedding will just be a day, a great day for sure, and an important one most definitely. It will have a ceremony and there will be a party after. There will be good food and drinks. There will be dancing and smiling and laughter by all involved. Hopefully I'll have a pretty dress. Maybe there will be a cake, maybe there will be something else we like better. I'll probably have some killer sparkly gold shoes because, damn it, I just really love sparkly gold shoes.
But you know what will matter the most? Not the shoes, the dress, the flowers, the cake, or the assorted odds and ends. It will be the love and light from the people who are there to share the start of this journey with us -- who cares if the tablescapes aren't something out of Martha Stewart Weddings? Or if the bridesmaids' dresses don't match? Will all of that make or break our wedding day -- and affect our future marriage? I sincerely hope not. Sure, I want our wedding day to be beautiful -- and it will be, in all the ways that matter.
(For all the brides out there going through some wedding madness, I highly recommend Meg Keene's "A Practical Wedding: Creative Ideas for Planning a Beautiful, Affordable, and Meaningful Celebration." This book has influenced and shaped my new-found wedding philosophy -- check out her blog at A Practical Wedding.)
Related