Two Austin-based comedians have made a hilarious contribution to the trend of family portrait humble-bragging online by announcing their own beautiful bundle of joy, a burrito.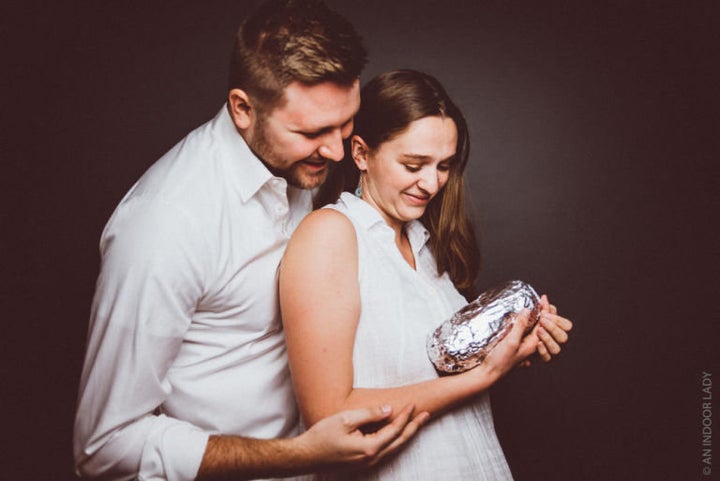 Stand-up comedians Ella Gale and MK Paulsen decided to stage a photoshoot with Austin photographer Erin Holsonback to celebrate their growing family and joint custody of their foil-swaddled newest addition.
"You've seen the pictures; who wouldn't want to have a burrito with MK Paulsen?" Gale told The Huffington Post. "Our decision to share our love for our burrito with the world happened pretty organically." And, for anyone in the Austin area, Gale said, "You'd be hard-pressed to find a better photographer to work with than Erin [Holsonback]. She really captured MK and I's feelings about our burrito and each other."
And it took next to nothing to convince her to do the shoot, Holsonback told HuffPost, "When a handsome, 6'5" man asks you to photograph a Celine Dion-inspired newborn shoot with a Chipotle burrito instead of a baby, you always say yes."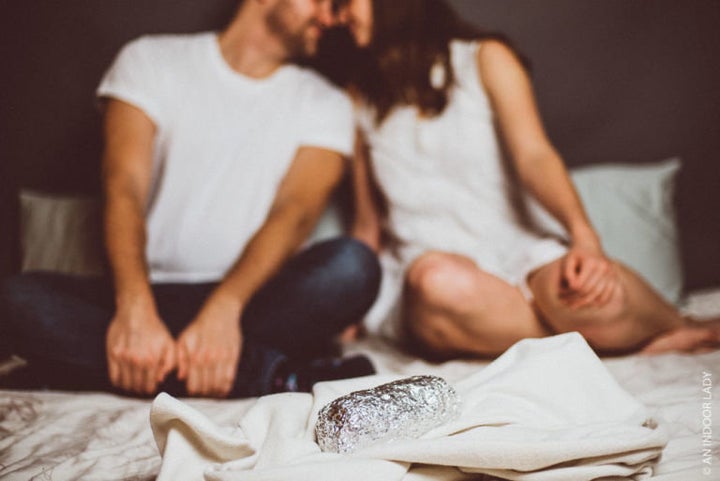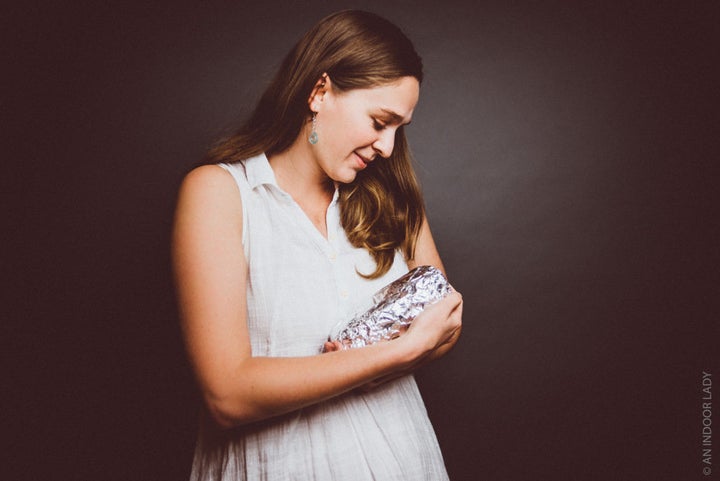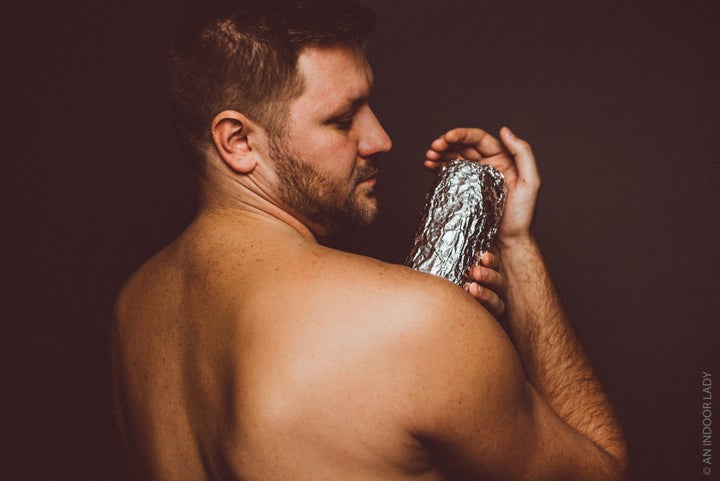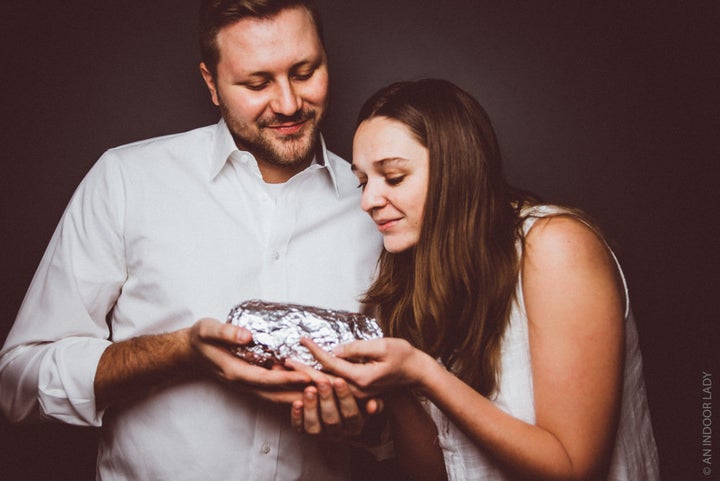 The photos provide a hilarious commentary on the many family portraits that Facebook and Instagram users come across every day. "People seem to really connect with the photos," Gale said. "Many people who have seen them appear to have been inspired to do their own photo shoots with the food they've had together. Which is great!"
Though not a couple, Paulsen and Gale run in the same Austin comedy circle. "It's great to have someone who understands the challenges and joys of fitting a burrito into our lifestyle. We just hand the little beanball off between sets!" Gale said.
Other than continuing to share their love and joy with the world, Gale said she also hopes to "have a chance to lose some of the burrito weight" before doing another shoot.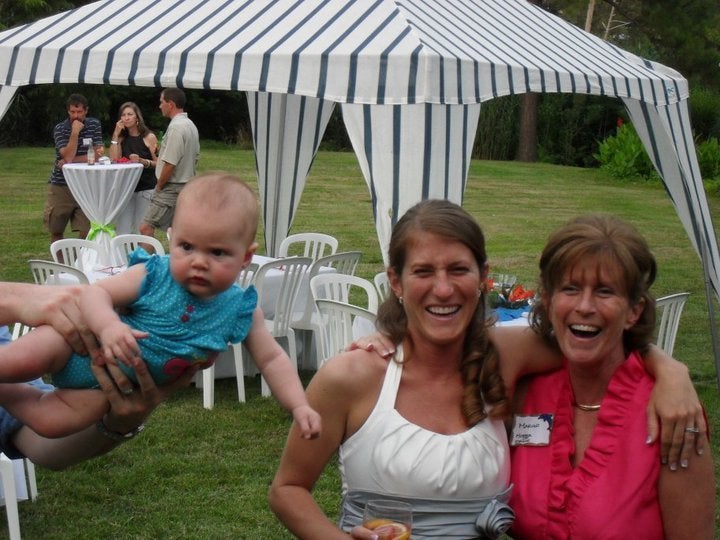 Baby Photobombs
Popular in the Community