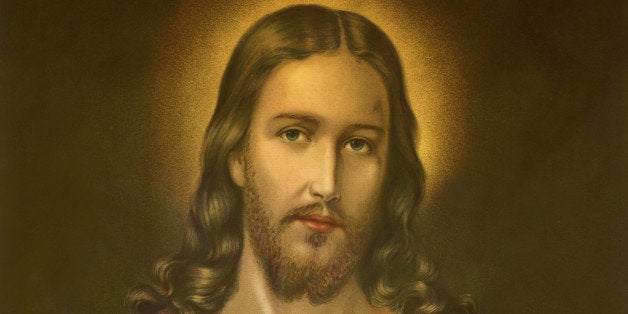 It seems that we are both the givers and takers until we truly understand that God is in control. Givers are often blindly led by takers, who assert themselves without hesitation. As a result, both are left without a Savior. But once we see that God is in control, then we givers and takers are able to recognize themselves without fear.

How do we really know whether that inner voice we hear is God's voice or our own? How many times do we try to solve problems in our own lives or try solving them for others, seeking a solution or a change for the better? And how many times have we failed? I have failed many times and I still cry for help to this day. Even so, my passion continues to be the sharing of wonders, the meaning of life and hope with those around me. Hope for all of us, especially our children and the whole world. How long will it take us to live our lives without fear, and enjoy the wonders? I admit that I do not know the answer and have never been able do this alone. And yet, it has been through spending a lot of time 'alone' that I have learned to turn to God even more, to trust in Him only, and as a result, my fears are beginning to subside.

I'm also learning to pray more and do less. I used to do so much more, believing my actions of good deeds would bring rewards. But there is no reward or peace through our actions by themselves. In the Bible, Job came to this realization, "He appreciates more than ever that his former prosperity was not due to his own strength and power." Saint Mother Theresa understood our confusion, and my own mother, in raising 17 children, felt this too; she told me so! We must all search our hearts to help us to serve all, putting God first; this way is our only salvation. Following the path of service, we'll have more understanding of the mystery of faith. God hasn't stopped whispering to those hearts who listen; it's the same today, just as it was for Job. God wants us to put Him first, others second and ourselves last. He will bring us to a beautiful place wherever we are in our lives, and without fear.

This is our one mistake in life; we don't know that we are getting in our own way. We want to control everything, because we put ourselves first. Jesus knew our human nature. God loves us so much; he wants to make our lives beautiful and wondrous. But we think that hard work and being in control will get us where we need to go. In the New Testament story of Martha and Mary, Mary listened to Jesus. And yet, isn't it strange that most of us are still trying to go it alone? I still forget this at times. How long do we have to suffer before we give it all into the hands of our Father?

When we recognize that we are putting ourselves first, it's our saving grace when we've been blind for so long! We all need love and others to help guide us, and we must keep this in mind. Understanding this truth about ourselves is the surest realization that others are looking to us for love and guidance, too! Faith in God alone, and loving others before ourselves is the path to salvation and joy, without falling into the trap of making others our God.

We can teach and learn by sharing that we all have Someone with us at all times who is waiting for and listening to all our cries of loneliness, depression, disappointment, anxiety, despair, confusion, and fear. He loves us more than we love ourselves, and even more than others know how to love us. If we stop putting demands on everyone else instead of depending on God to fulfill us, we will be guided to give love and compassion by serving those in need. Understand that God is in control. Then, do whatever else is in your power to keep hope in your heart for yourself and for others. Then we might never feel alone or afraid because we will know that we always have Someone listening within us.

About Catherine Nagle: Catherine grew up in Philadelphia with 16 brothers and sisters, reared by loving, old school Italian parents. Catherine's artist father's
works graced churches and public buildings; her mother was a full-time homemaker. A professional hairdresser, Catherine worked in various salons while studying the Bible and pursuing spiritual growth through courses, seminars, lectures, and conferences, including the National Theology of the Body Congress. She is also an ambassador of the Society of Emotional Intelligence. The mother of two children and now a grandmother, Catherine lives in Pennsylvania with her husband and son. She is the Author of Imprinted Wisdom.
Calling all HuffPost superfans!
Sign up for membership to become a founding member and help shape HuffPost's next chapter