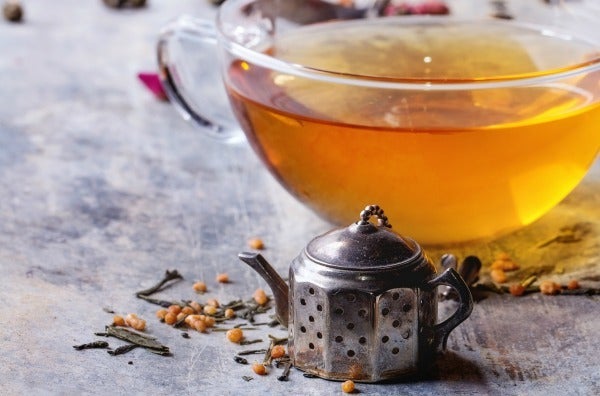 Brewing loose leaf tea may seem like a challenge if you haven't done it before. Perhaps you don't know what teas to buy or what tools you need. It seems complicated. Whatever the reason, loose leaf tea just isn't your thing. Until now.
These tips will take you from beginner to master when it comes to brewing loose leaf tea.
CHOOSE YOUR TEA
The kind of tea you want depends on your taste and your mood. You may want something strong and bold in the morning but something soothing for later in the day. Here's a brief list to help you decide:
Strong and Bold – black tea, it's the perfect substitute for morning coffee
Mellow and Soothing – green or white tea
Earthy and Flowery – oolong
Smooth and Nutty – rooibos (usually caffeine free)
Sweet and Fruity – herbal teas (caffeine-free so great for evenings)
CHOOSE A TEA COMPANY
Most loose-leaf teas are higher quality than processed bag tea so they're a little pricier, but the taste is worth it. Look for a tea shop in your local area where you can stop by and get some one-on-one help in selecting a tea you may like.
Ordering online is also a great option if you're familiar with the different varieties of tea. My favorite online company is Plum Deluxe. They do a great job blending the teas and describing their flavors so that you know what you're ordering. And, if you want to try something new, join their tea club to receive hand-selected flavors in your mailbox every month.
USE THE RIGHT TOOLS
Now that you have tea, you need a few tools to help you enjoy it.
Water – When it comes to heating the water, most loose-leaf teas call for a specific temperature. If the water's too hot, the tea will have a bitter taste. And if it's not hot enough, you won't get the best flavor.  If you're not sure, you can find the proper temperature and time in my tea steeping guide. To ensure the proper temperature, use an electric kettle that heats to specific temperatures or use a thermometer when heating the water.
Strainer or Steeper – Use a tea steeper and place your tea inside and pour the water over it. Let it steep for the allotted time and remove it. For easier cleanup, you can also use a hand strainer and pour the water over.
MAKE THE TEA
Now just heat the water to the correct temperature, measure the tea and put it in the strainer or steeper, and steep for the proper amount of time. Print your own copy of my tea steeping guide right here to help you out.
Brewing loose leaf tea is a little more work than using tea bags, but the taste is so much better and the time is definitely worth it.
Be sure to stop by Tea Cottage Mysteries to learn more about tea and find great recipes for afternoon tea!
REAL LIFE. REAL NEWS. REAL VOICES.
Help us tell more of the stories that matter from voices that too often remain unheard.
This post was published on the now-closed HuffPost Contributor platform. Contributors control their own work and posted freely to our site. If you need to flag this entry as abusive,
send us an email
.