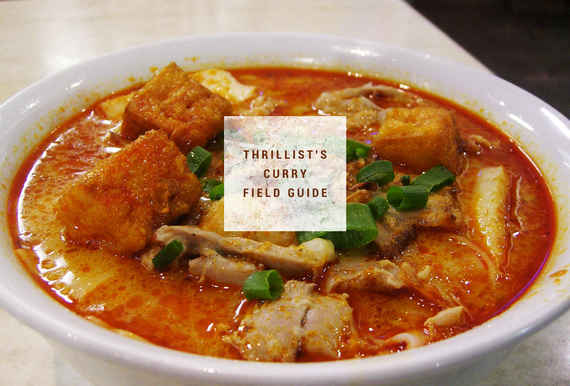 CREDIT: Flickr/Alpha
Curry is a nebulous, far-reaching term that's almost harder to define than irony. All it really takes to be labeled a curry is a spice blend rooted in the Indian curry tradition, so there are understandably an innumerable amount of variations across the globe.
We decided to dip our toe in the coconut milk-filled pool of curries worldwide and get the skinny on a few countries' notable takes. And since this was a lot of data to sift through, we brought in Dave DeWitt (food historian and author of A World of Curries), Maunika Gowardhan (Indian chef and food writer), and Lizzie Collingham (author of Curry: A Tale of Cooks and Conquerors) to back us up. This may only be the most basic of primers -- DeWitt counted 66 different curry ingredients while he was writing his book -- but here are a few examples from 12 countries to get you started.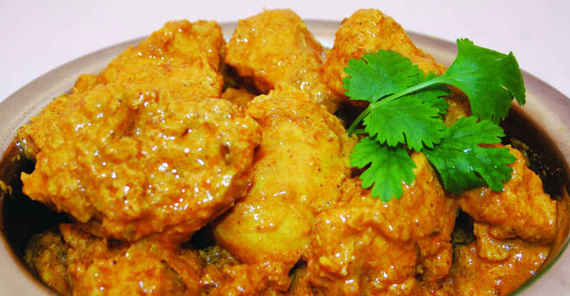 The curry: Naturally, we begin at the birthplace of curry. No matter how far-flung from India, every nation's curry can trace its roots back to this subcontinental mothership. It should come as no surprise, then, that India has a staggering number of curries. Korma (a creamy dish made with coconut milk or yogurt) and biryani (rice dish that often includes ginger, garlic, and onions) are common examples most people will recognize, but Gowardhan also recommends a good paneer curry, which features India's version of cottage cheese.
The curry: Owing to its close proximity to India, Malaysia was one of the early adopters of curry, picking the recipes up through spice merchants, according to Collingham. Wander the country's hawker stalls, and you'll find plenty of curry laksa (or curry mee), a noodle soup often featuring deep-fried tofu and bean sprouts. Or you can try the beloved nasi lemak, a curry with hard-boiled egg, anchovies, and chili paste.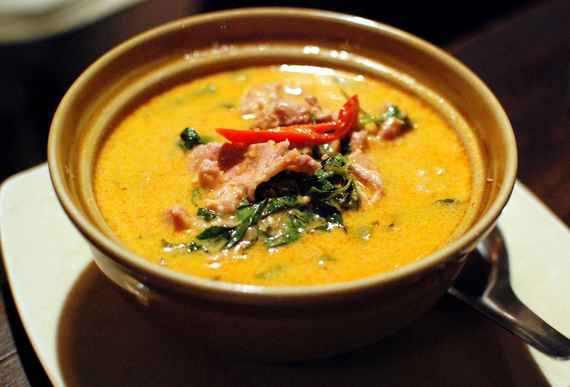 The curry: Helpfully, some of the more famous Thai curries are color-coded. Kaeng kari (yellow curry) is a mild option traditionally served with cucumber relish, and kaeng khiao wan (green curry) is a much spicier dish owing to its green chilies. Meanwhile, kaeng phet (red curry) ditches the green chilies for red ones, in case you didn't figure that out. Other Thai picks include the potato and peanut-filled massaman curry and the sour kaeng som. Either way, you're usually in for a hearty helping of coconut milk and kaffir leaves.
The curry: They're called gulai in Indonesia, and their star attraction might be collard greens, bison, or even fiddleheads -- which are ferns and not, contrary to popular belief, silly forest sprites from an unfinished Tim Burton script.