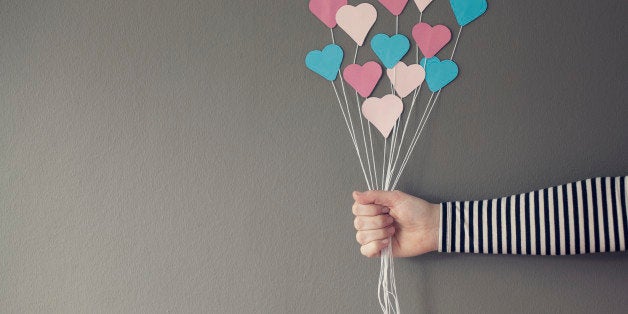 If you haven't downloaded Periscope to your phone, you're missing out. This little gem lets you "spy" on others from around the world, catching a glimpse inside their private lives. It's voyeurism at it's most entertaining!
The concept is simple: you broadcast a live video stream anytime, anywhere from your phone. Followers are notified that you're broadcasting and can tune in to see what you're up to. Broadcasts are typically short, and are available for replay for 24 hours.
Users are currently broadcasting anything from first dates, to walking their dog, to grocery shopping; and they're also using it to build a brand for their business and create followers.
It's a pretty straight-forward app, however, there are a few things that aren't intuitively easy to figure out. I will share with you some of the basic functions of the app so that you can get started right away!
Even if you shy away from doing video, it's fun to follow what other people are up to!
First of all, Periscope is owned by Twitter. You can easily integrate your accounts, or if you don't have a Twitter account, you can have a free standing Periscope account.
Once you're logged in, you'll want to enable your camera, microphone, and location. I made the mistake of waiting to do this, and then couldn't figure out why I had no sound when watching others' broadcasts.
Privacy: For each broadcast you will have the option to make it public (anyone can watch) or private (only followers, or specific users can watch). Much like Facebook, you can also report inappropriate broadcasts and block users.
Alerts: Followers are alerted when you are live, so they can choose to watch in real-time, or catch the replay later.
Title: You will need to give your broadcast a title. If you're account is linked with your Twitter account, it will tweet on your behalf that you are broadcasting live, with the title of your broadcast. I suggest using a hashtag or two if relevant, and keeping it short yet enticing.
Camera: The camera is a tad bit annoying, as you can't change the direction until after you start your broadcast. I hope that they fix this soon with an update. For now, once the broadcast goes live you can double tap the screen to turn the camera around to you.
Comments: viewers can send real-time comments that you and other viewers can read. It's a fun way to have a Q&A session, or to interact with your followers.
Hearts: Hearts are the monopoly money and Facebook likes of Periscope. Viewers can tap the screen to give you hearts, and repeatedly tapping will give you a flow of hearts. The more hearts you acquire, the higher you rank in the apps "most loved" section. Plus it's just plain ol' fun to give and receive hearts! So give freely! You can give hearts both in real-time and replay broadcasts.
Stop Broadcast: To end your broadcast, you simply swipe down on the screen to reveal the stop button. You can save your broadcast to your camera roll (you can choose in your settings to automatically save all broadcasts to camera roll). You can also grab the link to your broadcast replay to post on social media. Viewers can actually watch from the web via the link (during the same 24 hour window).
Viewer Statistics: You can see who is currently watching a live broadcast by swiping right (swipe left to go back to comments). After a broadcast, you can see who has watched live, how many hearts they gave, and who has watched the replay. These statistics stay in your settings for future reference.
Overall I am really enjoying 'Scope and am having fun experimenting with it. Periscope lets people into our lives via video, much like Instagram lets people into our lives via photographs. It's fun to watch what other people are up to, and be a virtual fly on their wall.
Presently, you can not schedule broadcasts and I hope they keep it that way. It makes it more "real" when it is spontaneous, which I feel is part of the charm.
Feel free to follow me: @amyzellmer
Just be sure to give me lots of hearts