You might not believe it, but those gorgeous hairstyles you've seen on celebrities, influencers and even your neighbor may very well be wigs. Today's units are no longer the embarrassing hair helmets your grandma used to wear, and thanks to updated technology and approaches, we can all look a lot more glamorous in a hairpiece.
Wigs are great tools for experimenting with color, cut and more, allowing you to try out styles you wouldn't necessarily have for your own hair or test-drive a new look before you commit. Grab-and-go options can be a quick and easy way to make sure you look decent when pressed for time. And a nice wig can even be protective, letting you frequently switch up your look while avoiding damage from chemicals and heat styling. Celebrities like Doja Cat, Beyoncé and Karol G regularly rely on quality wigs to bounce from blond to brunette, experiment with funky styles, and transition from straight hair to waves and curls without stressing their strands.
If you've never tried one before, a wig can be pretty intimidating. That's why we got tips from the experts on how to fearlessly dive into the world of hairpieces as you pick, cut and pluck your way to a bomb wig customization and install.
How To Choose The Perfect Piece
You'll need to consider your lifestyle, abilities and budget.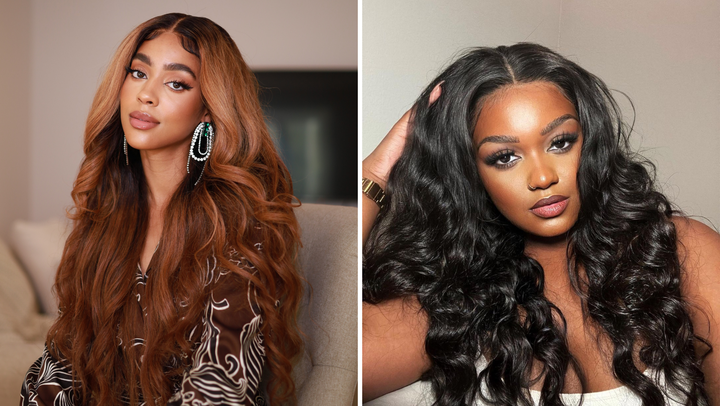 Your wig has a layer of lace at the hairline, which dictates where you'll do customization and how much of your hairline you can expose without people noticing it's a wig. "Closures" typically have 5 inches by 5 inches around the horseshoe area (where you'd typically draw your part), while "frontals" usually have 13 inches by 5 inches stretching from ear to ear. The versatility of a frontal seems appealing, but closures are easier to customize and install, making them a better option for beginners.
Celebrity stylist Jared "JStayReady" Henderson said synthetics, cheaper options that can cost $30 to $60, have come a long way. "Nowadays they're using really good lace, cool styles, colors and blends," he said, adding that they're ideal for amateurs since they don't require much maintenance or styling.
Alternatively, human hair can run you $300 on the low end and up to $1,200 for a good quality wig. But that's the price you pay "if you want something that feels very natural and light, or the closest as you can to wearing your natural hair," Henderson said.
Now put on your wig cap, a base material made of nylon that mimics the shape of the head. This acts as a layer of protection to reduce friction from your natural hair interacting with the wig.
But make sure it's the right fit. If your head is too small for the cap, "it's going to be bulky or roomy," Henderson said. "It might not lay very flat. It's going to give you a very unnatural look." If your head is too big for the cap, you might have trouble getting it on and keeping it in place.
Next, apply spray, gel or glue about a half-inch in front of your hairline, avoiding your actual hair. To help the wig lie in place, Brittany Johnson — a licensed hairstylist and senior brand marketing manager at Mayvenn Hair — said to use a "rat tail" comb "to push your lace down onto your hairline." You can tie a scarf on the hairline for extra pressure while you apply the finishing touches.
Feel free to style your piece as you would your natural hair, using flatirons, curling wands, mousse, or whatever products and tools are necessary for the optimal look. Pro tip: A good hot comb and wax stick can help you lay the roots of your wig so that it doesn't have unnatural volume.
And that's it — you've officially customized and installed an impeccable wig.
Still overwhelmed? There's no shame in a ready-to-wear piece, like a headband wig. This option has a headband attached all around instead of lace, so you can easily plop it on your head and even push it back a bit to expose your own hairline for a more natural look. Johnson called headband wigs the ultimate beginner-friendly solution, as there's no plucking or blending involved.
How To Care For Your Wig
No matter what style you choose, get the most out of your unit by taking good care of it. A well-maintained wig can last up to 10 years.
When removing a wig that's been applied with glue, use an adhesive remover to get rid of any residue and keep the unit looking its best.
Whether you're using a synthetic or natural option, wash the hair and lace every week or two with a gentle cleanser. If you've been going heavy on the product, an occasional clarifying shampoo might be helpful. Perform deep conditioning once a month, and always detangle with a wide paddle brush.
Keep your wig in a shoe box or a satin pillowcase, but don't ever store your wig while it's still wet. Wigs can grow mildew or mold if you store them wet, Johnson explained.
Support HuffPost
A No-B.S. Guide To Life
Before You Go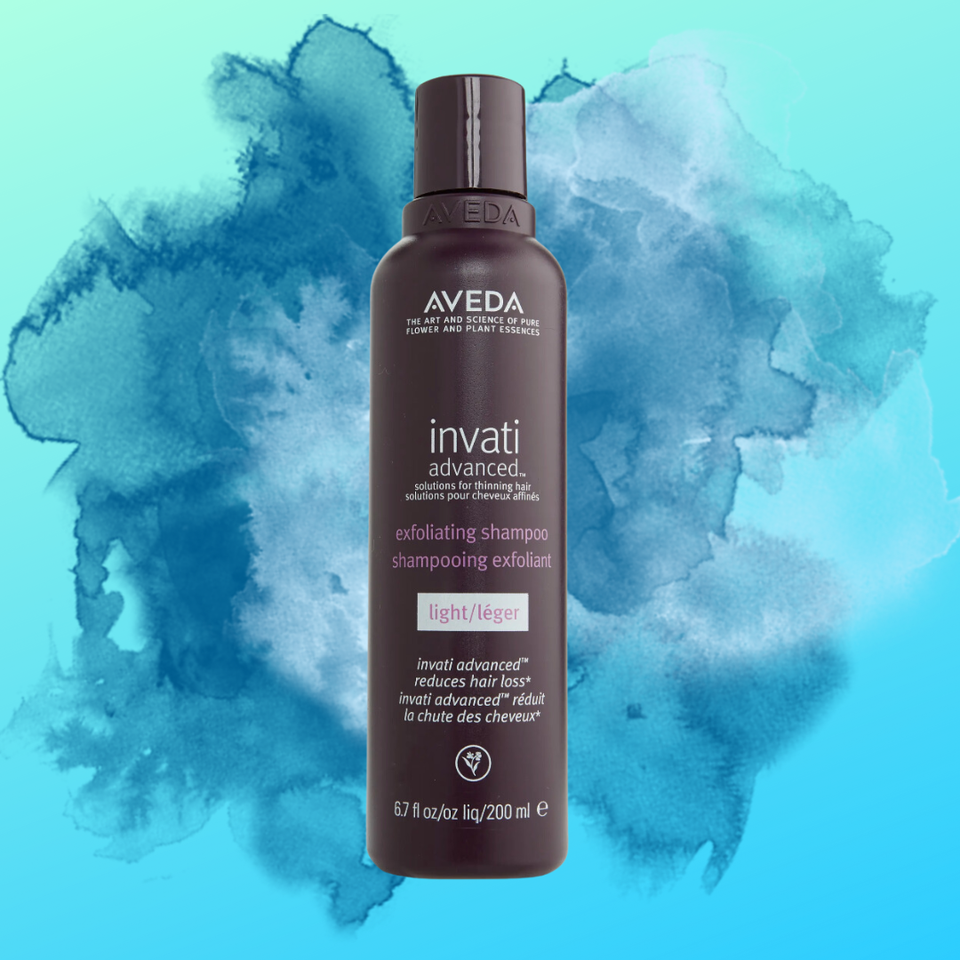 The Best Thickening Shampoos For Fine Hair, According To Reviews
Popular in the Community