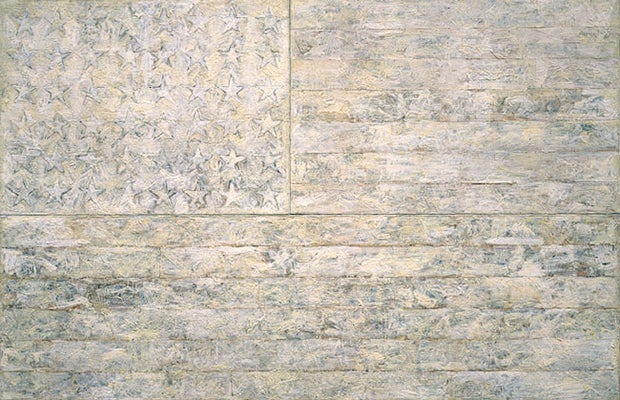 Minority Groups Find Themselves Approaching Majority as They Unite to Act 'Beyond Clicktivism' Against Trump's White House
Tensions continue to rise across America with daily violations of civil and human rights. Since Donald Trump's ascension to the Oval Office, it seems as though a floodgate has been opened, causing wave after wave of confusion and uncertainty to shake America. The Affordable Health Care Act has been under siege. The travel ban, or Executive Order 13769, has been signed. Minority groups and special interest communities have been bracing for impending further impact. Needless to say, the country has never been more polarized and things are looking to intensify.
While the one percent have never been comfier, many others are panicking.
The current climate has rocked the lesbian, gay and queer communities on the West Coast and in a statement from the Los Angeles LGBT Center, representatives said:
"We received a high volume of calls from concerned, scared people after election day. Large numbers of transgender people were worried about the ability to legally process their gender transition paperwork. Our mental health services increased sharply with many scared LGBT clients. The Los Angeles LGBT Center hosted a gathering on the evening after election day for those who were upset, and hundreds of people showed up—with just a few hours' notice."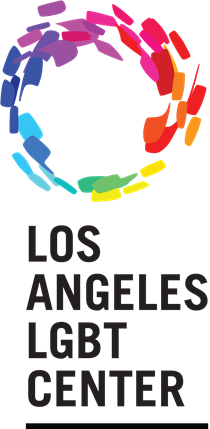 Since the election, the initial actions of Donald Trump's cabinet appointees have intensified the concerns of minority groups. Vice President Mike Pence has been documented several times as an outspoken opponent of the LGBTQ community. In the midst of his first successful run for Congress back in 2000, he published a declaration on his website which contained a segment entitled "Strengthening the American Family." It suggested that money from a program used to help those with HIV/AIDS should instead be rerouted to organizations "which provide assistance to those seeking to change their sexual behavior."
Additionally, the Los Angeles LGBT Center offered in a statement that "the president has filled the late Antonin Scalia's vacant spot on the U.S. Supreme Court with someone similar to Scalia, who was the most anti-LGBT Justice in the history of the Court. The fact that nominee Neil Gorsuch described himself as the 'second coming of Antonin Scalia' should be alarming to everyone."
With Trump's movement to upend the Affordable Care Act without a comparable replacement plan, as well as the reduction in funding of the Ryan White Care Act, which has notoriously had bipartisan support thus far, droves of Americans are facing a very harsh reality of life without health care.
"It could mean the loss of lives," says Dave Garcia of the Los Angeles LGBT Center. "Thousands of low-income people, including many living with HIV, depend on the Los Angeles LGBT Center for medical care and medicine."
In response to inclement anti-gay legislation that is rumored to be barrelling down the pike from Washington, the Los Angeles LGBTQ community mobilized immediately. Moreover, dozens of progressive organizations in the Los Angeles area joined forces to form a Unity March Against Discrimination in downtown LA on the day that Trump signs an anti-LGBT executive order.
"We have reproduced thousands of protest signs—in both English and Spanish—with the anti-Nazi statement 'Not This Time' which is attributed to a poem written by German theologian Martin Niemoller," says Garcia. "The poster's slogan symbolizes our defiance to the president's anti-LGBT executive orders."
"In collaboration with CenterLink (the national network of LGBT community centers), the Los Angeles LGBT Center has created a new job position. The National Community Center Policy Manager will help organize and mobilize LGBT centers from around the country to maximize their advocacy efforts, among other things. This position will be headquartered at the Los Angeles LGBT Center and embedded at the Center's Policy and Community Building department. More details about this new position can be found here."
The Center urges everyone to seek out to their local elected officials to seek out facts. The scourge of fake news and "alternative facts" are rampant on the internet, in print and on television.
"Remember: When you let your local elected officials know what's on your mind, you are doing your part in activism to create a better, equal world," Garcia continues. "All of us must be vigilant, stay informed, and speak out against issues that corrupt compassion and humanity. It's going to be a bumpy road ahead."
In January, the Los Angeles LGBT Center launched 100 Days and Me, a community engagement campaign to safeguard the health, freedom, and well-being of LGBT citizens. The homepage provides information about federal legislative and policy threats to LGBT people during the first hundred days of the Trump administration. The site also provides tools and resources for visitors to respond to the actions that would damage the LGBTQ Community.
Fragmented liberal groups are starting to move toward an overarching unity.
Jeremiah Johnson, a New York City-based political activist, has been part of an organization called Rise and Resist, which is comprised of many minority groups who are bracing for the result of harmful policies that the Trump administration clearly has in store. The organization has been holding meetings at the LGBT Center in New York and offers town hall forums for concerned citizens to voice their grievances about what's been going on.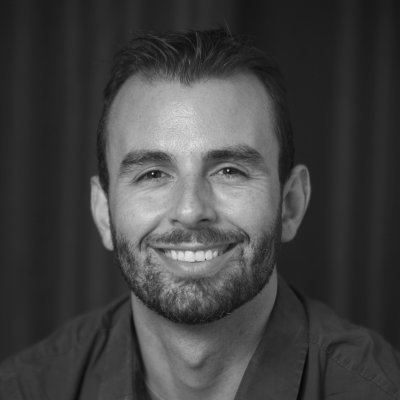 "Rise and Resist has turned into a very diverse group," says Johnson. "It's not solely an LGBT organization. We need more organizations to focus on the intersectionality."
He asserts that there's been an excessive movement from Trump's administration to give social permission for negative attitudes toward minorities, including anti-gay and anti-Muslim action in America.
"It's working to weaken our entire system in government," he continues, "Neglected American citizens have to rise up to get as much attention to these issues as possible."
He cites Act Up as a model for effectively addressing issues of discrimination.
"Become larger than life. Use art. Use civil disobedience. Use messaging. Use film."
But Rise and Resist is not looking to initiate violence, nor do they condone it.
"We're not going to be throwing Molotov cocktails or anything. There's a strategic value in pursuing non-violence," Johnson suggests. "We need to go big or go home, because you're dealing with the U.S. government. We'll have a greater impact by simply talking about the oppression we're facing"
Social groups are starting to make moves to step out beyond 'clicktivism.' Sharing articles on social media might have a certain potency, but Johnson's focus has been on real life, face-to-face activism. That too, he is a strong advocate for Americans educating themselves rather than simply taking their neighbor's word at face value.
"There's power in the in-person gathering. Show them how we respond to an attack on our Democracy. Bigotry is not a political stance. Bigotry is just bigotry."
If you're looking to pick up the phone to call your representative, dial 202-224-3121 to be directed to an operator at the Capitol switchboard. This switchboard can point you in the right direction, transferring you to both senators as well as representatives. Civilrights.org posted a statement on their website, asserting that "It is important to let them know why you are calling and what issue you are calling about. You will sometimes be able to speak directly to your senator or representative, but more often you will speak to a staff person in the member's office. This person keeps track of how many people called and their positions on issues, and provides a summary to the member. Be assured that your call does count, even if you are not able to speak directly to your senator or representative."
For more information about Rise and Resist, click here.
For more information about the Los Angeles LGBT Center, click here.
For more information about the New York LGBT Center, click here.
Popular in the Community