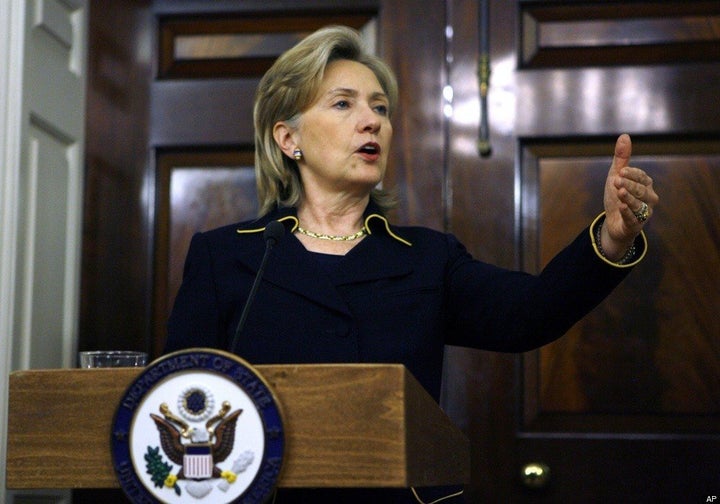 In the hyper-partisan pitched battles in the new Congress, between the Republican House and the Obama Administration, there's one area where both parties can join forces and help both America's workers, and our allies around the world -- foreign aid.
America gives the bulk of our international aid through the U.S. Agency for International Development (USAID), but the agency lacks a clear focus.
This year alone, USAID is proposing to "focus" on the following: USAID Forward (all seven points); the eight Millennium Development Goals; the President's Global Development Policy; Feed the Future; Global Health Initiative; Global Climate Change; Science and Technology; major realignments within the Agency, the new Office of Food Security, the Open Government policy; the recently released Quadrennial Diplomacy and Development Review and Development Innovation Ventures.
Sure, USAID can chew gum and walk at the same, but too many goals means no focus when we need it most.
Rep. Ileana Ros-Lehtinen (R-FLA), the incoming Republican chairwoman of the U.S. House Foreign Affairs Committee, working with the Obama Administration, has a real chance to focus USAID so it works more effectively in support of America's workforce and global business interests.
Chairwoman Ros-Lehtinen has made it clear that cuts are coming in foreign aid budgets that she sees "fat" adding, "We must shift our foreign aid focus from failed strategies rooted in an archaic post-WWII approach that, in some instances, perpetuates corrupt governments, to one that reflects current realities and challenges and empowers grassroots and civil society."
For his part, President Obama stated, in the first ever US Global Development Policy, that "Economic growth is the only sustainable way to accelerate development and eradicate poverty", adding that development needs to "Elevate broad-based economic growth as a top priority, ensuring that our investments and policies are guided by rigorous assessments of what the U.S. can do to help countries achieve sustainable growth." The President also set a goal, for America to double exports over the next five years.
Significant leadership from Congress and the Obama Administration could help sharpen USAID's focus. And the way to engage both the new Chairwoman's goals with that of the Administration is clear -- engage USAID strategically with the private sector.
Establishing strategic relationships with the US private sector will help guide USAID in how it can link development activities with opportunities and innovation generated by the private sector. USAID must bring together its multiple agency private sector entry points into one central office (currently they are scattered all over the agency) and within that office establish a mechanism that proactively engages with the private sector to know who, what and where the private sector is active in developing countries. This will provide USAID with a clear framework for honing its development aid money toactivities where economic development can be accelerated in tandem with the private sector, generating explosive and sustainable growth in new markets for US products and services.
This focus has the support of the respected Initiative for Global Development's Business Case for Foreign Aid Reform, an influential network of business leaders sharing a common vision of ending global poverty through sustainable economic growth. Their report outlines how business can help improve foreign aid and highlights the key point that America's economic health and security are inextricably linked with the prosperity and stability of the rest of the world, noting, "The creation of American jobs depends more than ever on selling our products overseas." Strategic coordination of USAID's efforts with our private sector could increase sustainable growth in the developing world, while increasing job production in the US.
Bring a butcher knife to US foreign aid? Not a good idea. Sharpen it? Yes, make it a double-edged sword to address America's economic health and security. That's where the new House Foreign Affairs Committee can work with the Obama Administration to hone USAID and America's foreign aid budget for lasting impact.
Rich Tafel is the President of Public Squared a training organization for nonprofits to engage in public policy. He has worked with USAID in Africa and Latin America.
Scott Schirmer managed USAID's Office of Development Partners / Private Sector Alliance division 2009-2010.

Popular in the Community