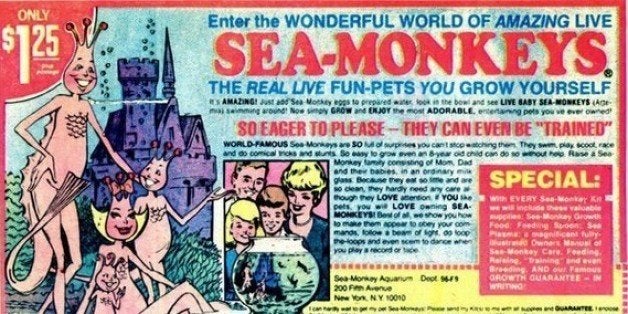 I am one of those unfortunate people who have a birthday over the holidays. I say "unfortunate" because, in case you don't know (or can't guess), having a birthday during the holidays sucks, especially when you're a kid.
Each year at this time, my family laughs at my past birthdays -- it's a running joke that there were few gifts, fewer friends, hardly any photographs and no big parties. To prove this, we actually watched old home movies over the holidays this year where I got to yell multiple times throughout my birthday footage, "SEE! I TOLD YOU SO!"
Because of this, I decided to write my 1970s generation self a letter.
Appreciate the 1970s, because there will never be a time when you will feel as free as you did then.
As you get older, there will never be another feeling like riding a bike down a hill with your eyes closed and your hands off the handlebars, squealing with delight with the feel of the wind blowing through your hair. There will be no more time for clover crowns or chasing lightening bugs or playing tag in the dusk hours with neighborhood kids. As a matter of fact, you are probably the last generation to have neighborhood kids who get together every day after school to play for hours and hours outside. Appreciate it.
Also, you should probably get used to it now: You're going to get hosed on the birthday gifts every year since your birthday is right after Christmas and New Year's Eve. And, the likelihood of having your friends at your birthday party is slim to none. Everyone is either still gone on vacation or the snow is too bad to get out.
Your birthday parties will consist of a homemade cake at the kitchen table with a few neighborhood kids and two of your cousins. However, your mom will let you pick off all the hard sugared "Happy Birthday" letters that had been carefully peeled off that piece of waxed paper and placed on the cake. You'll get to lick the frosting off the back of each letter before crunching into them. And, your mom won't even force you to share those with your brother, so there's always that.
Whatever you do, don't ask for the Sea Monkeys as your gift. I know the advertisement you saw in the magazine looks fun -- with a sea monkey family wearing crowns and lounging in front of their castle -- but, trust me, they look nothing like this and they definitely do not have a crown or a castle. (And, that part about being able to train them is a total lie.) It will probably be one of the biggest disappointments of your childhood. Go for the Clackers instead, or for the Pet Rock. (Plus, you can do more damage to your brother with them.)
Also, don't ask for those baby blue culottes with the piped seam down the front that you saw in your mom's McCall's magazine. Just as an FYI? Cul isn't code for cool. The model looks like she's rocking them, but on you they'll just be a sad confusion of shorts versus a skirt on a kid with basically no legs. And, the back pocket definitely will not be deep enough to hold your comb, the one with "Keep On Truckin'" on the handle.
When you go to the drive-in movies with your family, listen to your parents when they tell you it's time to go to sleep in the back of the station wagon, because after the fun cartoons and the family feature film, they show scary movies. You will see The Exorcist and Amityville Horror peeking over the seat headrests from the back of the wagon with your brother. It will not be worth it.
Lastly, in the 1970s, you won't get a Barbie cake -- a real Barbie doll and her full dress skirt made out of cake -- no matter how many birthdays you ask for one. So, let it go now and you will have happier birthdays.
PS: Whatever you do, never, ever punch your cousin's Stretch Armstrong in the stomach... no matter how many times they double dog dare you.
Special thank you to Nancy Price, of Click Americana, who so graciously let us reprint her image of the awesome Sea Monkey ad.