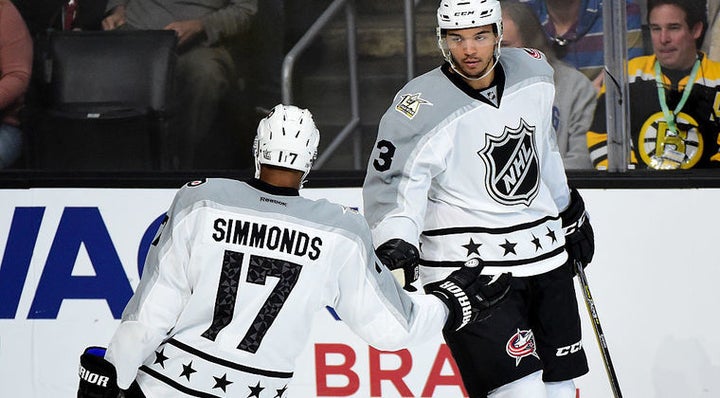 It's the Best Sport Going 
I'm an unapologetic ambassador of the game of hockey. And I think everyone should be a hockey fan. I think it's the best sport going.
I found a Groupon deal for skating lessons and attended a couple of classes with some kids who were also learning the skate. Some might think it may be dangerous for a man of my size in his 30's to try something that can be high risk-high reward.
It is one thing to watch hockey at home, or go to a game (which I strongly recommend), it's another to actually play in a rat hockey (think pick-up basketball) game.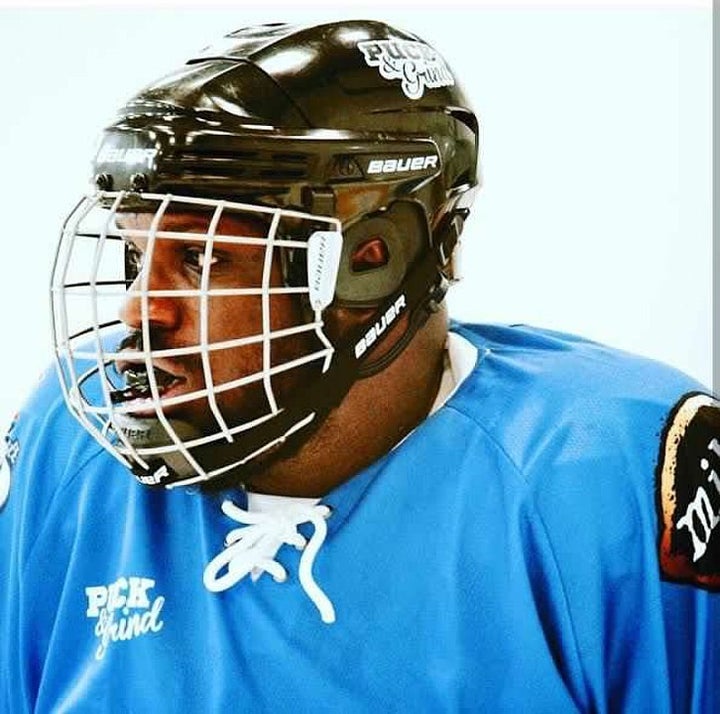 Hockey is an unpredictable sport that works every part of your body, but balance is the key. Standing straight up will most likely lead to falling a lot. Hockey players are more athletic than people give them credit for and they must possess an inner toughness and high threshold for pain.
I also learned that when hockey players are done with their equipment, an unwritten code says that you must try to pass it on to someone who want to learn how to play the game. I was lucky to come across a couple of people who did the same thing for me. And once I was done, I passed my gear onto to someone else.
Along the way, I learned about "hockey culture."
I didn't really know what the culture consisted of until I started playing the game myself. As I've learned during my time at the rinks across the Chicago area, the game is one the hardest to learn.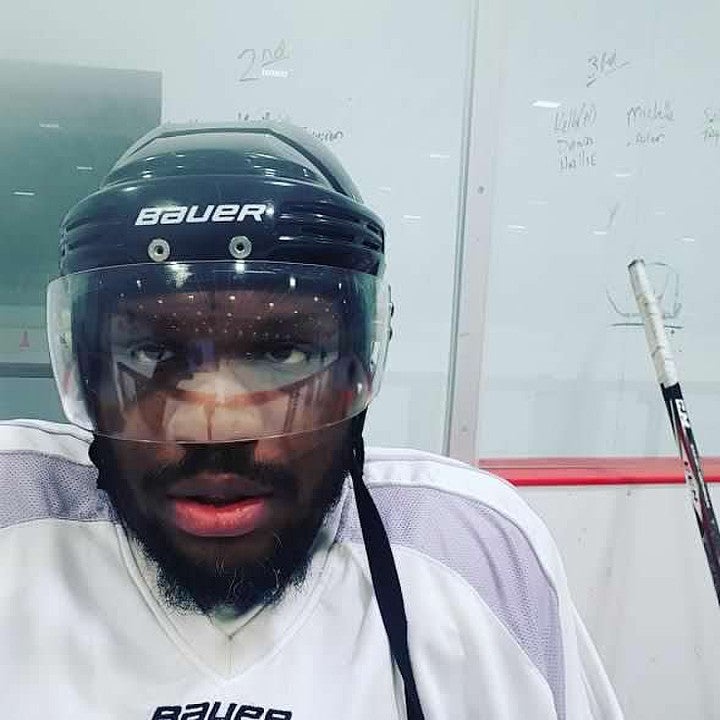 The sport is the very definition of getting out of it what you put into it. If you don't work on your skating, puck-handling and leverage, you won't be very good. And the guys around you will let you know about it.
I quickly immersed myself in the nuances of the game and the culture that surrounds it. A case of Miller Lite magically appearing in the locker room after a rat hockey game was considered the normal.
Once I learned the nuances of the game, a co-worker told me about a guy who was putting together a beer league hockey team. So I joined the team and met my teammates. Beer league hockey is like no other. Imagine being at the gym and seeing someone crack open a can of beer instead of a water bottle.
When it was time to choose a number for my jersey, I went with No. 30, one of the numbers Val James wore during his career. James was the first African-American to play in the NHL. He was well-known for sticking up for his teammates.
Of course, I'm the only brother on our team, and in the league. That's never been a problem. I'm on a team with group of good people. Our team consists of an attorney, an engineer, an architect, and a comedian, among others. Along the way, playing the sport and being around them helped me cope with covering shooting after shooting as a working journalist in Chicago. Our team ended up playing in the league championship game as well.
The league, which consists of people who've either just started playing, or hadn't played in years, was a lot more physical than I thought. And most like most rec leagues, we had a couple of players who once probably thought they were going to play in the NHL one day, along with a few "Ringers" who were too good and seemed to skate around everyone with ease.
Even though there's supposed to be no checking, there's plenty of it. During my first season, I often worried about hurting someone because of my size. Think Winnipeg Jets player Dustin Byfuglien with more girth.
In one instance, me and a player from the other team were going for the puck. My goal was to clear it while he was trying to get something going in their offensive zone. Long story short, I laid the guy out. He was in mid air with his feet up.
My teammates joked that I got a penalty for "playing hockey."
Halfway through the season, we played a team whom we previously had a physical game with . During the game, I found myself with the puck in the offensive zone with no one around. At this point, it's just me and goalie.
Next thing I knew, after a couple of dekes, the puck ended up at the back of the net.
What I remember next was hearing the excitement from my teammates. After all, they've seen me go from a guy who couldn't skate to the other end of the ice to someone who made a difference in helping the team preserve a victory.
Even the other team cheered a little.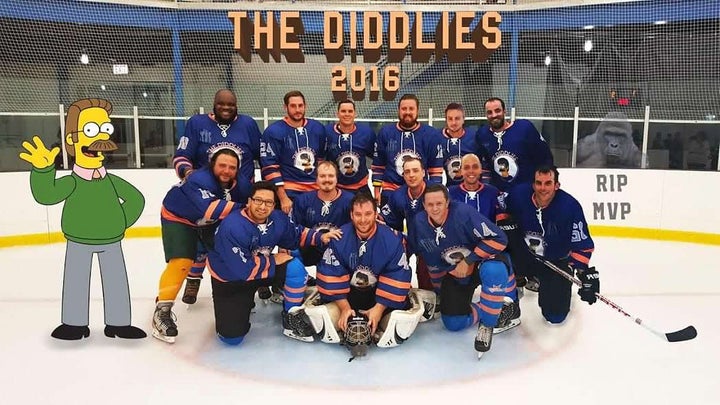 My wife and my daughter were in the crowd. They didn't see the goal, so I can embellish the circumstances of me scoring much like Al Bundy as the years go by.
After the game, our team captain handed the puck over to me. It sits on the wall near my desk.
About that championship game, believe it or not, it was an intense affair. The crowd was raucous, a bit of shit-talking was involved and we traded goals along the way. After the game, I thanked the team for the season we had. I got the see the sport I love so much in a different light.
Along the way, I got to see why hockey fans are so passionate (sometimes to a fault) about the sport. Which is why I suggest more people watch the games.
He didn't understand what was going on but he knew that the game was fast-paced and exciting. Judging from his tweets, he had never seen anything like it. And the Blues ended up inviting him to a game.
As he said, it was "lit."
Hopefully, someone watched Tony's youthful exuberance and decided to watch the sport. And beyond that, like me, perhaps they decided to take some skating lessons and take up the game.
One can only hope. It's been one of my greatest experiences.
Calling all HuffPost superfans!
Sign up for membership to become a founding member and help shape HuffPost's next chapter