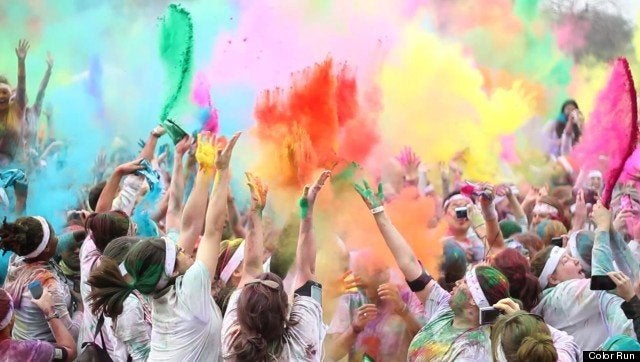 It was too early to be awake for a Saturday morning. The city was still. As we walked towards the park, a slew of others dressed in all white flooded the streets. Eerie. Like the scene of a movie in the Hollywood of the South: Atlanta, Georgia.
Oh, but it was no movie. It was real and it was awesome. As we got nearer, we could feel the ground shake with the high volume and even higher energy music. The grass was green. The sky was blue. The asphalt black. And everyone was in bright whites.
And then someone yelled, "GO!" We blasted off running. Those four colors quickly turned into a wild downpour of red, yellow, turquoise, magenta, purple and orange. The cheers and giggles and sheer joy of being painted on a run for a cause were the best way to wake up on a Saturday morning.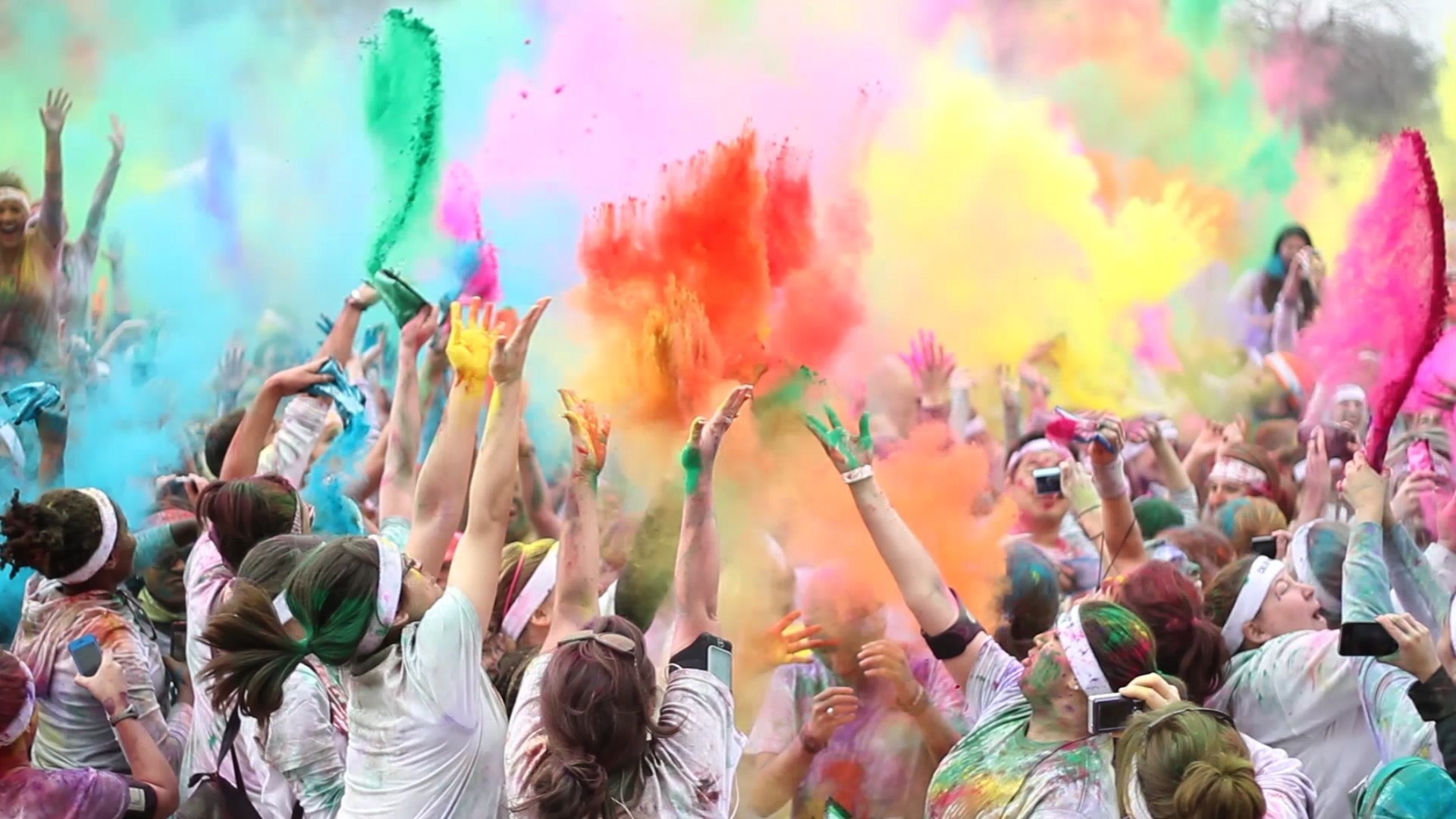 "I wanted to create an event that would encourage people to get out and run just for the fun of it. I wanted people to enjoy the community experience of running together, and I wanted to add something a little out of the ordinary to the race; something that could serve as a sort of visual reward for all the hard work these runners put in to training for the event," says Travis Snyder, Founder of the Color Run. The Color Run had its first event in 2011 and this year, they decided to "take this crazy thing on tour," he says.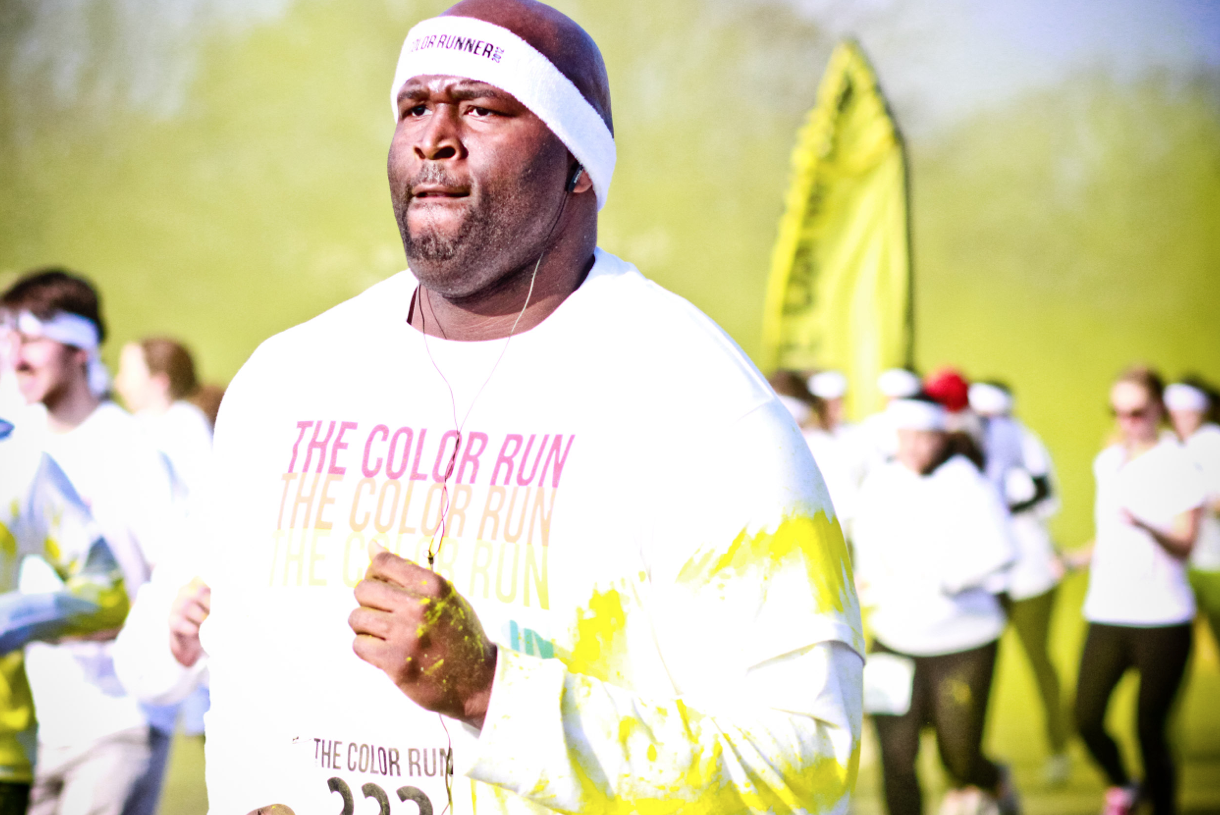 I am so glad they brought the Color Run to Atlanta and wish I could start each day in such a spirited way. "We want to give back to the communities that so graciously allow us to bring our colorful bandwagon of fun to their cities," Snyder explains. So in each city they visit, the Color Run partners with a local charity to support. They have teamed up with children's hospitals, Habitat for Humanity, the Ronald McDonald House and local food pantries to make a difference.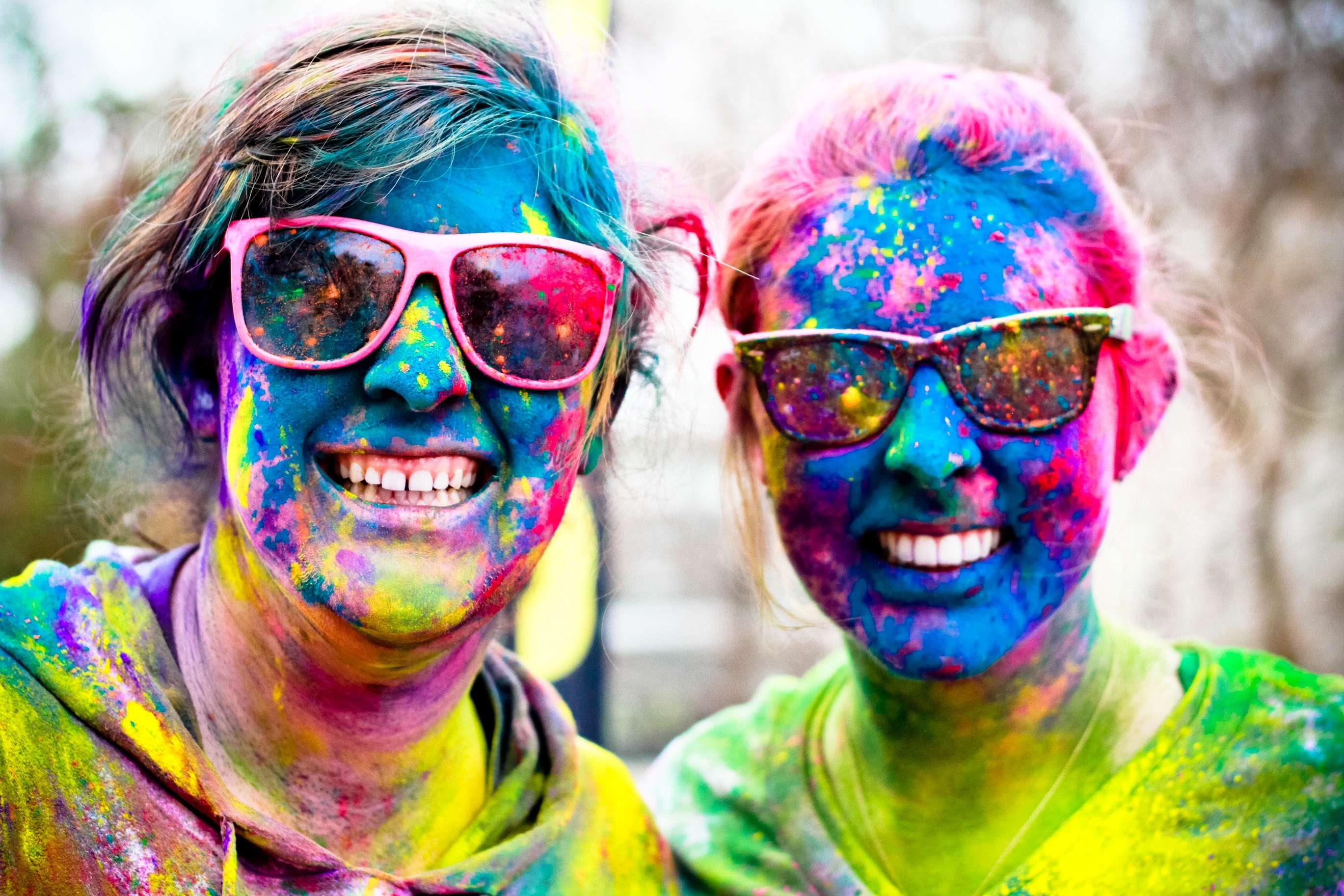 Check out the Color Run site to see if they race is coming to your town. "We love to hear why people think their cities would make great backdrops for the event and its artistic expression," says Snyder, so contact the Color Run team to get your city painted too.
All photos courtesy the Color Run.
The views expressed do not necessarily reflect the opinion of Creative Visions Foundation. Personal opinion of the author only.
Erin Levin is sponsored by Creative Visions Foundation, a publicly supported 501 (c)(3), which supports Creative activists who use the power of media and the arts to affect positive change in the world.
Calling all HuffPost superfans!
Sign up for membership to become a founding member and help shape HuffPost's next chapter