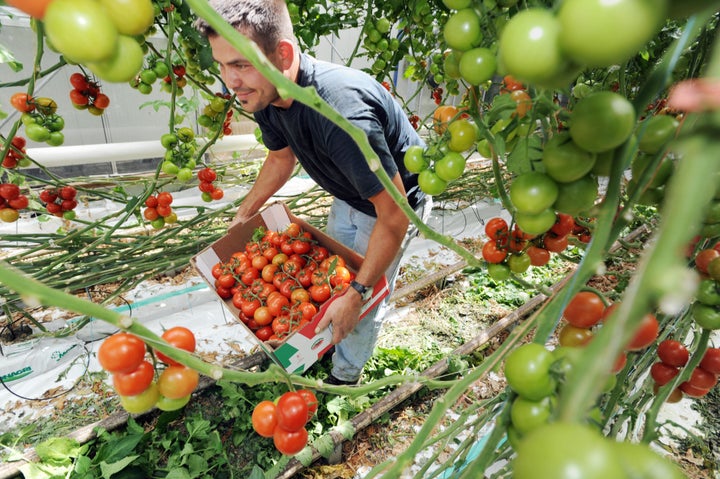 As a food writer you're occasionally asked to pass your theoretically professional judgment on all manner of foods/restaurants/chefs/drinks. Probably the most bizarre thing I've ever been asked to judge is....wait for it....water. Which sounds nuts, but believe it or not there is a whole industry dedicated to dissecting the nuances of different mineral waters. And truth be told, I interviewed a California vintner whose palate is so refined he can tell the difference between municipal waters from all over the state.
Okay, but that's another story. This weekend I was asked to pass judgment on tomatoes. Which is far better than water because a) they have an actual taste, and b) good tomatoes are so hard to come by.
This summer you might find them even more difficult to score because of a pernicious blight that has wiped out fields and gardens across the country. When Nature Sweet Tomatoes brought its Homegrown Tomato Challenge to Northern Virginia this weekend only 20 growers showed up with backyard booty. But the winning tomatoes -- a humble cherry and an heirloom of unknown provenance -- were indeed delicious.
If you are lucky enough to find good tomatoes -- and are willing to pay for them ($4 a pound is the going rate around DC) -- don't waste the opportunity. Here's a guide to picking great tomatoes: