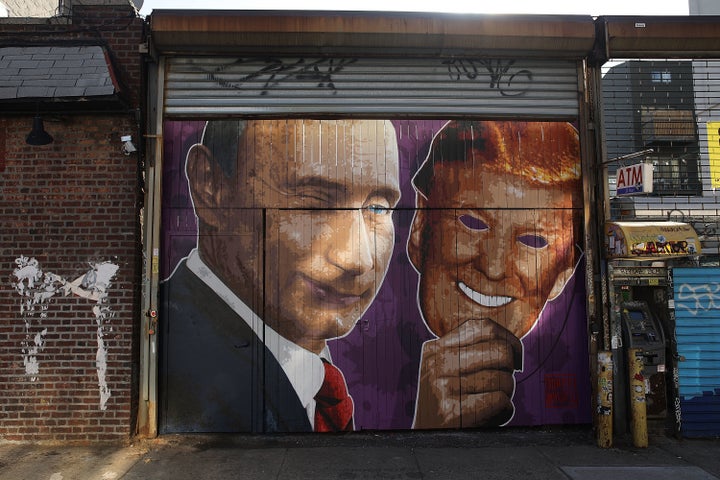 If our election is proven to be illegitimate and fueled by a treasonous conspiracy, what are our options?
When a horse wins a race or an athlete wins a medal and doping is uncovered, the winner loses the prize. When/if collusion is proven between the Trump campaign or the Trump Corporation and the Russian government, the entire election must be nullified. Donald Trump is not the only winner who has to leave under those circumstances. Mike Pence is akin to the jockey on the horse or the teammate on the relay team of the doped runner. Mr. Pence cannot become President. This is new constitutional territory.
In addition to the Presidency, everyone that Donald Trump brought with him into government must leave if collusion is demonstrated between his campaign/corporation and Russia. We have no way to discern how deep the Russian influence goes. We now know that Attorney General Jeff Sessions seems to have committed perjury during his Senate confirmation hearings when he stated that he did not meet with any Russian representatives while he was acting as a Trump surrogate during the campaign. We also know that Secretary of State Rex Tillerson has been negotiating a $500 billion deal for many years between ExxonMobil and Rosneft, the Russian oil and gas company. The sanctions placed on Russia by President Obama scratched the deal and infuriated both Exxon and Vladimir Putin. Mr. Tillerson is clearly tainted by his financial and professional interest. But Scott Pruitt, the new head of the EPA, also contributes to the Russian economy by relaxing rules on oil and gas exploration. Developing America's renewable energy infrastructure would employ more people and be cheaper than further fossil fuel development. Oil and gas comprise about 60% of the Russian economy. What's good for Russia may not be good for America.
If [Russian interference] is proven, a clean slate and a new election is the only way to throw off the dangers of Russia's influence over the United States government. Impeachment of the President is not enough.
The Republican Congress doesn't even want to seriously investigate this conspiracy. But if it is proven, a clean slate and a new election is the only way to throw off the dangers of Russia's influence over the United States Government. Impeachment of the President is not enough.
In the case of the horserace or the relay race, the second place winner becomes first. I would surmise that if Hillary Clinton became President as the electoral runner-up, we would have an armed insurrection by Trump supporters. Another option to guide us is to call upon the five living Presidents - Bush, Carter, Clinton, Bush and Obama - and Secretaries of State Shultz, Baker, Albright, Powell, Rice, Kerry, Clinton. (Perhaps the Clintons ought to be omitted from this conference.) This Jedi Council of former leaders who understand the extraordinary dangers of foreign influence on our affairs of state must create new law. The next chapter of our democracy will need to withstand the "fake news" and cyber-hacking of the internet age. There are no judges, lawyers, or historians who know more than they. Their recommendations would have to be unanimous.
If collusion is proven between the Trump campaign and Russia, which appears more likely by the day, we must be ready with a plan. Letting stand all that a treasonous President brought in with him is not an acceptable peaceful transition of power, but rather surrender to a coup by a foreign power.
REAL LIFE. REAL NEWS. REAL VOICES.
Help us tell more of the stories that matter from voices that too often remain unheard.
BEFORE YOU GO