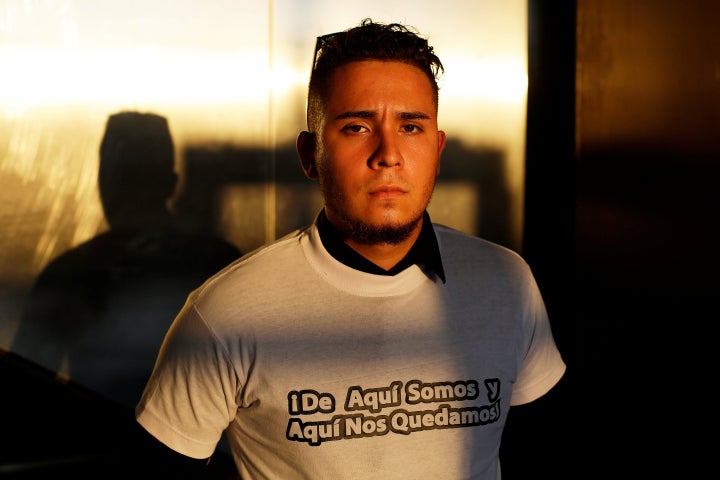 Never has the state of immigration been more in flux. Every category, it seems, has come under fire ― whether it's family-based immigration, which has been dubbed 'chain migration,' employment-based under the guise of 'Buy American Hire American' or the diversity lottery which has been deemed a "national security" threat.
But of all the immigration issues currently up for debate, none is more urgent than the one facing Dreamers ― the over 800,000 young people whose status in the US has become a cruel game of chess between the president and Congress that is being played right now.
Deferred Action for Childhood Arrivals (DACA), established under President Obama, opened a whole new path for young people who were brought to this country as children and raised essentially as Americans. DACA has allowed many of them to obtain a college education and many for the first time to legitimately pursue a career.
Last year, the Trump Administration announced it was cancelling the program, setting it on a course to end on March 5, 2018, unless Congress could find a fix. The best option, the Dream Act, which in the past has gotten strong bipartisan support and is favored by a majority of Americans, would extend legal permanent residency to Dreamers. But with ever more unreasonable demands from President Trump in exchange for his support, such as $18 billion for a border wall, it seems increasingly unlikely the sides could reach a sensible compromise.
Yet, those of us who know these remarkable young people and understand their stories ― those of us who are their advocates and their teachers, their employers, their co-workers and friends ― continue to look to this fractured Congress for a reprieve.
Immigration attorneys like myself have seen the fallout of Donald Trump's actions. Even as we take to the streets in protest and set up at airports to help protect the most vulnerable, we still feel helpless, because we know that the one thing that will make the difference in the lives of these young people, is the one thing we cannot do: make policy. So we are left to clean up the damage.
But what if we could be proactive, and begin now by creating a plan of action to help Dreamers in the event Congress does not pass a Dream Act and before it is too late?
My vision is for a nationwide legal defense fund for immigrants. It draws on my experience as a former barrister in the U.K., where I practiced about 13 years ago. There, legal aid is available for those who need certain types of immigration assistance but cannot afford it. U.S. immigration is tricky and complicated and studies show that with legal representation, people have significantly higher chances of success in court.
For example, many of the 800,000 young people who have benefited from DACA have capable family and employers who would be willing to petition on their behalf for legal status. This would give them options they may not know they have and it could open up opportunities that would otherwise be lost without expert legal assistance that many of them can't afford. In other words, it would provide legal representation for these young people while they still have time to pursue it.
There's precedence for this in the U.S., too. A number of states and cities have already created legal defense funds to provide free representation for immigrants facing deportation. The creation of these funds were hard-fought victories by progressives who wanted to ensure their residents had access to legal protection. New York and California took the lead and I'm proud of city leaders in Seattle who worked to create a fund for residents here as well.
Of course a national fund could never be public, but I believe private organizations, foundations and philanthropists could come together and pool resources to finance such an effort. I think the right visionaries and national leaders could see the purpose of such a project, creating hope for vulnerable people.
Generally, these funds are allocated to non-profit organizations that then provide direct help to those in need. Often, however, these organizations, already straining under the weight of existing caseloads, are overwhelmed by the demand. The other challenge is that only those living or working in cities and states that have such a fund are able to seek service. In my opinion, a national plan could be broader in scope and able to help those facing deportation anywhere in the country, with priority given to DREAMers, should DACA end without a viable alternatives in place.
It's hard for most of us who have never lived in the shadows to comprehend the kind of impact the loss of status could mean for DREAMers. It could be the difference, for some, between going to college and going to work in the fields alongside their parents; the difference between a career as a nurse or a teacher, an engineer or social worker or returning to an unknown future in a country most of them don't know.
So, it's imperative we take action now. After all, Donald Trump is certainly trying to deliver on his campaign promises. And mass deportation was one of them.
Support HuffPost
Every Voice Matters
Popular in the Community