By Titania Jazynka, Meridian International Center

As I sit in the camp office, thinking about how to describe the WiSci experience in around 500 words, I am at a loss. Every aspect of this amazing, wonderful, challenging, and eye-opening experience deserves its own blog post. From the amazing campers to the engaging trainers and teachers, from the devoted counselors to the hard-working staff members, I have found a memory in every moment. I am a camp staff member from Meridian International Center, a non-profit organization in Washington, DC that works to build bridges across cultures and countries through international exchange opportunities and programs. While I love my office and all the wonderful things I do, I have never felt quite as entrenched in our mission to bring the world together as I do here in Rwanda. Sleeping in a dorm with my fellow staffers, being on call 24 hours a day, sleeping under my mosquito net, and hand washing my laundry in the large sinks outside the bath house with everyone else has been a life-changing experience. I can only say my passion for Meridian's mission has grown stronger and what was my career has now become a larger part of my life.
The WiSci STEAM Camp started as most other programs like this start: an idea. This was an idea to bring girls together from around the United States and Africa so they may share in their passion for science, learning, and technology. While each camper brings an entirely different life story, we hope they will leave WiSci on August 15 with many new friends, memories, and ideas to expand the camp beyond 120 girls for three weeks. Perhaps someone will return to school next month with an idea for a "Women in Science" club, inspiring more young women to explore STEAM fields. Maybe someone will have an idea on how to improve their home community using technology, or will have caught the "travel bug" after spending three weeks away and vow to explore many more new countries in their lifetime, making many more friends along the way. It could be that two campers from two different countries share a common challenge at home, and collaborate across borders in the coming years to discover a solution. I am in awe trying to imagine the limitless possibilities for innovation, which may grow and flourish upon the foundation of one idea: The WiSci Camp.
That is not to say every camper, counselor, teacher, and staff member faces their own set of daily challenges. It is hard to be in a new place with new people, facing busy days with increasingly difficult work. We are all forced to remember that nothing worth its time and energy is easy, and when the camp is over and we return to our normal lives, we will be new and improved versions of ourselves. We will all share a bond, a lesson, and an experience of spending three weeks together in Rwanda, missing our homes and families, but having created a new family, too. Although it is a challenging experience, I am incredibly impressed by the resilience and strength of each and every camper. For many, this was their first time in a new country, and their participation is a true sign of courage and dedication to learning. Seeing them every morning, eager to start another day, is such an inspiration for all of the staff here at WiSci.
Whatever comes out of this idea for each person, no matter how seemingly big or small, was worth every second of planning and collaboration to make the WiSci STEAM Camp a reality. I will always look back on this experience with fond memories, and I can only hope that everyone else will, too.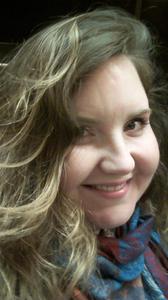 Titania (Tania) Jazynka joined Meridian International Center in early 2012 where she manages logistics, finances, and programming for U.S. Department of STate professional and youth exchange programs. She has lived in the Northern Marianis Islands, Mozambique, South Africa, Egypt, and currently resides in the Washington, DC area. Tania loves to travel, and while WiSci has brought her to Rwanda for the first time, she hopes it is not the last!
REAL LIFE. REAL NEWS. REAL VOICES.
Help us tell more of the stories that matter from voices that too often remain unheard.