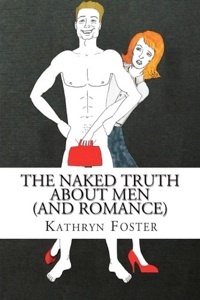 Having a tough time connecting? Is your marriage dull? Is your relationship going downhill and your partner doesn't even know it? "The Naked Truth About Men (And Romance)" is an eye-opening, empowering, and motivational read. Katheryn Foster's book, "The Naked Truth About Men (And Romance)," provides a practical and proven way for men and women to improve their communication by acknowledging the differences between their needs, desires, and behaviors.
Foster also gives the readers the tools they need to understand what's going on in their relationship, teaching readers how to revamp their expectations and restore the spark in their relationship.
Most individuals do not realize that understanding how the opposite sex thinks and reacts to specific situations in a relationship can play a vital role in their life and their marriage.
Relationship scientists have spent years trying to determine what makes for a satisfying and rewarding long-term relationship. In The Naked Truth About Men (And Romance) Foster helps a reader acknowledge what their needs are and then guides the reader with the effective tools on how to achieve them.
In the introduction, Dr. Katheryn Foster begins by discussing the complexity of relationships and how certain actions in certain situations by men have surprised her all her life. She continues, by sharing common stories that many can relate, which, will help the reader figure out how to understand and react in a positive manner that will actually improve and strengthen the relationship. Foster's goal is to help the reader develop a healthy, productive relationship filled with happiness and emotional stability by teaching the reader how to understand and meet the needs of their partner and most importantly Foster teaches the reader how to meet their own needs.
In The Naked Truth About Men (And Romance), Dr. Kathryn Foster helps you understand with her words of wisdom that a husband and wife can heal and rebuild their relationship by approaching problems differently. Her teachings in the book give the reader an understanding that as long as you are open for guidance then guidance will make its way into your life. Dr. Kathryn Foster gives you the opportunity to renew your relationship as she provides excellent guidance for couples in a relationship in her astonishing book, The Naked Truth About Men (And Romance).
The Naked Truth About Men (And Romance) is packed with magnificent stories, advice, tools, techniques and strategies, which teach readers how to understand their partner's behavior and renew their relationship, so they can experience a warm, loving relationship filled with happiness.

Dr. Kathryn Foster provides brilliant insight on how to transform your relationship with your partner including fabulous advice plus a wide range of recommendations and tips that carry throughout the book, so you are able to harness its incredible power.
Throughout the book, Dr. Kathryn Foster provides a vast array of stories, tips, tools, and techniques that help readers improve their relationship and she also helps the reader understand how to speak their partner's language. One important factor I acquired from reading this amazing book on men and romance was that it's crucial to listen and communicate with your partner.
Many times men assume everything is OK when it really is not. One interesting fact that grasped my attention in the book was that a study found that men presume their marriages were going well, believing that everything from sex to finances, from communication to how their faults affected their partner. They were confident that everything was well in all areas. However, interviews with their wives showed that the husbands were underestimating the problems. Their wives weren't fine. This part of the book gives you a clear understanding how differently men and women view things, including how differently both sexes' expectations are in relationships.
Foster helps you see the situation from each person's perspective, and then she provides great advice step-by-step to help improve and strengthen the relationship. Dr. Foster provides many examples throughout the book, which provides excellent step-by-step advice and guidance for both women and men and these tips, tools, and techniques can be used for various situations relating to romance and relationships. I found the information in this book extremely valuable and effective.
Having a positive relationship with your partner is not only necessary for well-being, but it is vital for each individual to have a functional relationship so they can enjoy life and not live with the shadows of stress and disappointment over their heads. Sadly, most people do not have positive and healthy relationships.
In fact, 90% of all divorces among college-educated couples are initiated by women. The question is how do we renew our relationship with our partner and transform our lives so we can have a life filled with happiness? Dr. Kathryn Foster teaches you in her book how to turn your relationship around with the stories, tips, tools, strategies and techniques that are easy to incorporate in your life and very self-rewarding.
Dr. Kathryn Foster not only discusses how to understand your spouse's way of thinking, and his actions, she shows you how to transform your relationship as you read this astonishing book, "The Naked Truth About Men (And Romance)."
Dr. Kathryn Foster approach to romance and relationship has helped me realize that WE control our lives and we can eliminate specific areas in our life by reacting differently to certain situations. Reading this book does not provide a 100% guarantee that you'll be able to save your marriage, but it will definitely help you understand a man's behavior and actions and help you improve your relationship.
No other relationship guide on the market will give you the same level of evidence-based insight sure to help you strengthen and nurture your relationships for years to come.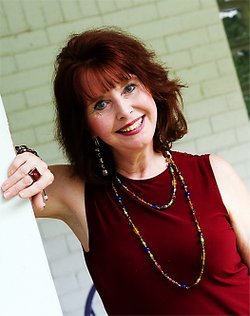 I highly recommend this book for anyone interested in understanding men and wanting to improve their relationship with their partner. Dr. Kathryn Foster's book is excitingly packed with outstanding stories, advice, tools and techniques and I find The Naked Truth About Men (And Romance) a rewarding, motivating, inspiring and an enjoyable read.
Rivercreek Publishing
Website: www.kathrynfosterphd.com
Also available as a Paperback, or Ebook, ISBN: 978-1482746877, $21.06 485 pages
Calling all HuffPost superfans!
Sign up for membership to become a founding member and help shape HuffPost's next chapter