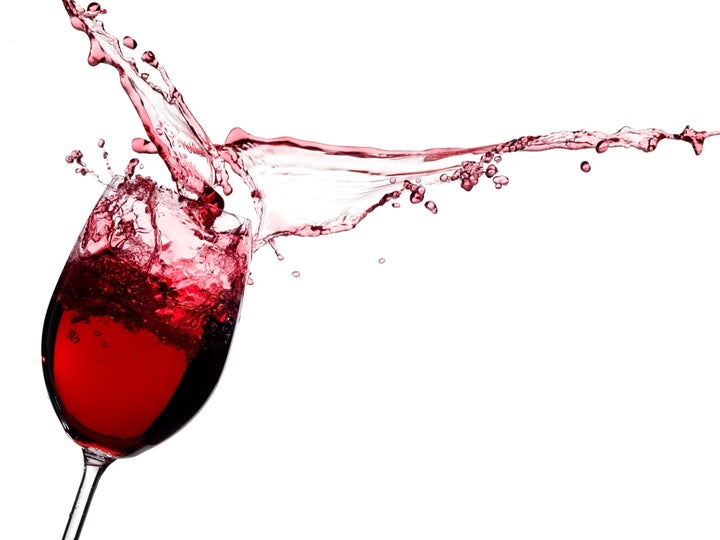 A cool spring had come to the Northern Rhône Valley, and Nancy Kerschen was growing restless. Many months had passed since she'd moved from California to France to grow grapes with her true love, Julien Cécillon. But the lack of sun meant a delayed harvest. "It was chilly and rainy and perfect for those who like to sit indoors listening to whiney singers reminisce about road trips with their ex-lovers," she wrote on her blog.
But then, after a desperate summer, the fall arrived. The temperature topped 80 degrees Fahrenheit, and Kerschen wrote, "People are out dancing in the streets under the sun like they were auditioning for a relentlessly upbeat orange juice commercial." In September, she and Cécillon joined a team to harvest the grapes from their La Rivoire vineyard, which they'd cleared themselves on some fallow countryside that had belonged to Cécillon's family for decades. Their first vintage at the newly named Domaine Julien Cécillon loomed. The dream had become true. They were winemakers.
Cécillon had quit his corporate job to pursue this, and Kerschen had spent her entire young adulthood wandering the globe, seeking to support herself with a winning spirit, a clever turn of phrase and, most importantly, an incredibly sophisticated palate for wine. They met in San Francisco, where he'd gone to inspect vineyards. One night, he walked into the wine bar where she was working. Love, like the grape harvest, bloomed slowly. But then it ripened.
They moved back to France, onto the land, and started planting. No leaf-pulling detail was left to chance. "The Domaine has employed a cost-effective immigrant, so cost-effective that she works for free," Kerschen wrote about herself. "I don't mind though, because the boss gives me wine sometimes and hasn't yet tried to get me deported."
In one year, Kerschen got married, moved to France, opened a vineyard and learned how to drive stick shift. Then she started a wine-consulting business and was getting called away to lead regional wine dinners. Wine has a millennia-old story, full of unforgettable characters, and now she was writing her own chapter.
"The simple act of moving forward without posing too many questions," she said, "eliminates time for doubt and negative thoughts, which creates space for positivity."
Meanwhile, Cécillon was following his own dreams and turning his family's rich land in one of the world's most fertile wine regions into something tangible. He'd yet to establish a business and his first production run was still, at best, months ahead. But the grapes were blooming. The prospect of decades of winemaking sat enticingly before him.
In October, the red grapes from their La Roue vineyard, a few kilometers north from their other site, ripened. It was a great day of affirmation and celebration in the Rhône. Cécillon and Kerschen took to the fields with friends and plucked the literal fruits of their labor.
"It was fun," she wrote. "We laughed, we worked, we were allowed to handle sharp cutting tools."