Opposite the fashionable Standard Hotel in the Meatpacking District in Manhattan sits what may be the new standard in global retail right now - Samsung 837. Named after its address at 837 Washington Street, the "store" (and Samsung shies away from calling it that) contains three floors of brand experiences in 40,000 square feet of space, with not a product for sale.
Samsung 837 seemingly grew out of the Samsung Galaxy Experience permanent pop-up store, which existed for several years in SoHo, New York. But this has been reimagined on a far grander scale. (And in fact Samsung occupies the entire building - above the store is their North American headquarters).
You can clearly see echoes of other great brand experience retailers in Samsung 837. The massive central screen is evocative of Burberry in Regent Street, London. The stadium seating feels like Prada in SoHo. The staircase and tall timber phone table displays conjure up Apple. Yet despite the echoes, the store does have a clear voice of its own.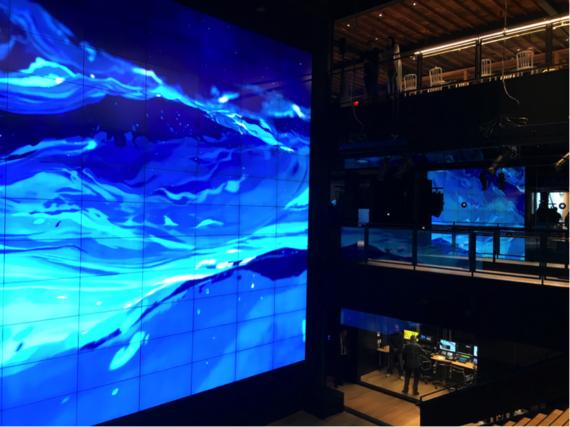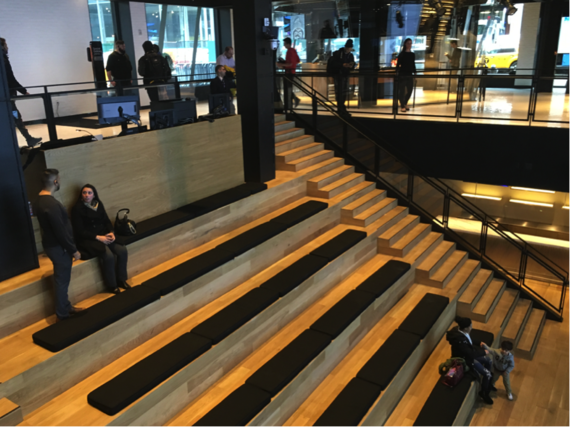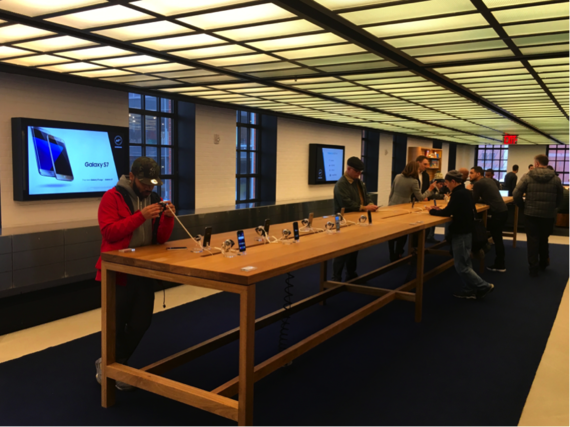 To me, Samsung 837 checks off three trends in experiential retail.
Me-Tail: Samsung 837 is a shrine to the temple of self in an era of narcissism. You can see it everywhere in the flagship:
Selfie Station - right from the moment you enter the store, staff encourage you to snap your picture, which is then beamed moments later in pixelated form to the massive display (96 x 55-inch screens stitched together). It is you writ large and people love it.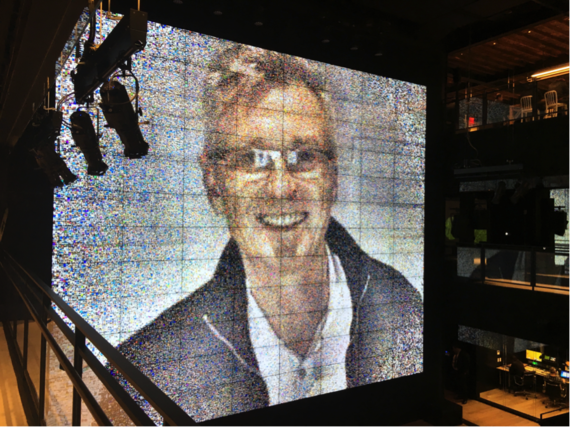 Galaxy 7 Photo Booth - step into the glass box and get your picture taken (again), this time against the Manhattan skyline. Then compare a Galaxy 7 shot versus one of the competitor's phone cameras.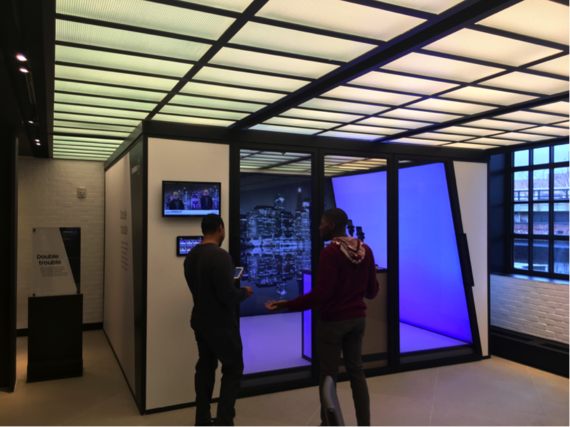 Social Galaxy - this is the biggest, boldest experiment. Enter your Instagram handle, then step into a mirrored tunnel, where the entire history of your feed surrounds you, complete with commentary on the places you've been and the people you know.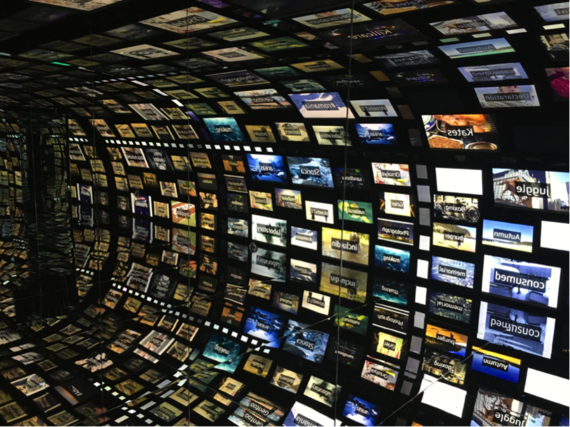 Even the ubiquitous VR experiences (and there are two dedicated zones) are all about immersing yourself in your own little world.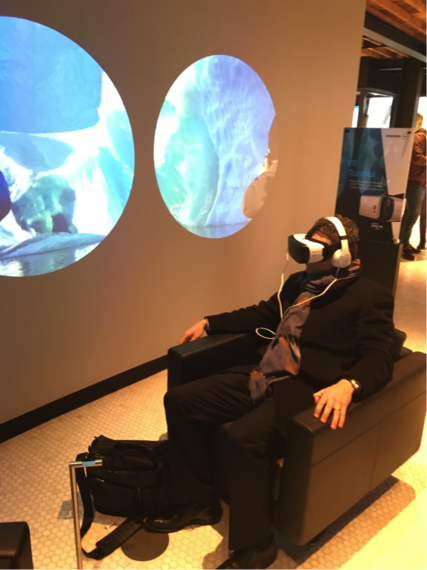 "Being" Not "Buying": The emphasis in the store is on experiences and events - you can't actually transact at Samsung 837 (apart from the café upstairs, where you can use your Samsung Pay). It's about being exposed to the brand, and Samsung has clearly strategically separated the notion of "brand experience" from "purchase fulfillment". In line with that thought, the upper level of the store is a huge hang-out space, with plush lounges, high bars to sit at and charge your phone with free WiFi available (of course). The café not only serves gourmet food, but cocktails. The ground floor level features a glassed-in recording booth, where bands can record and stream the process onto the giant screen in front of a crowd in the stadium. There is also a professional edit suite, to instantly produce content from the store and upload to the web.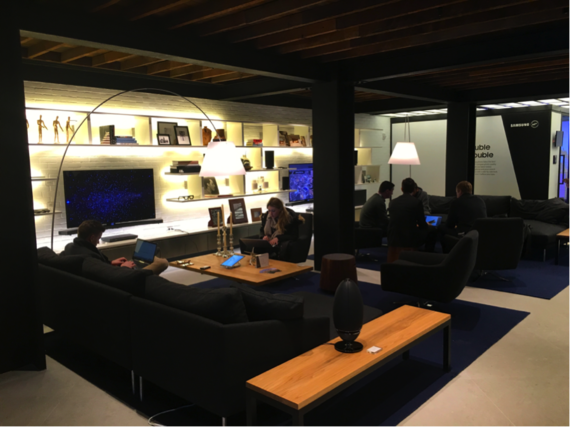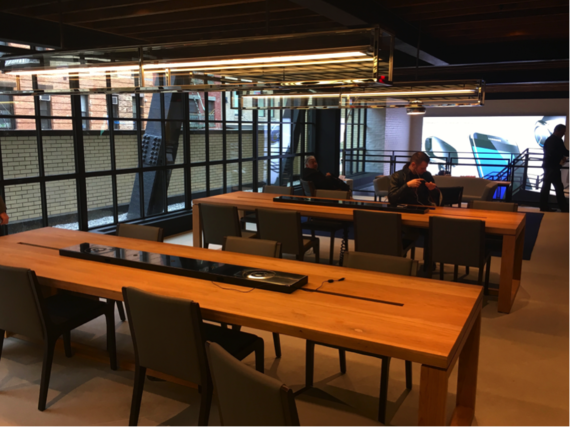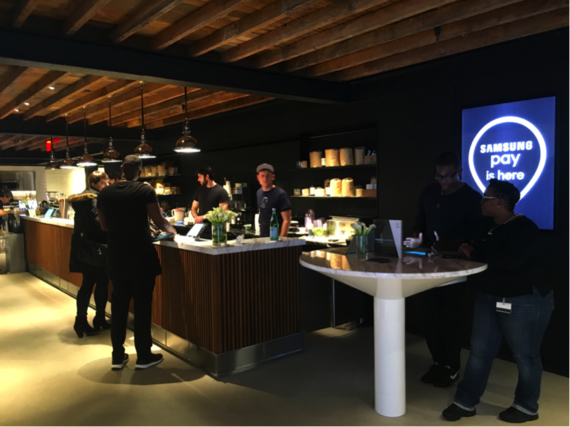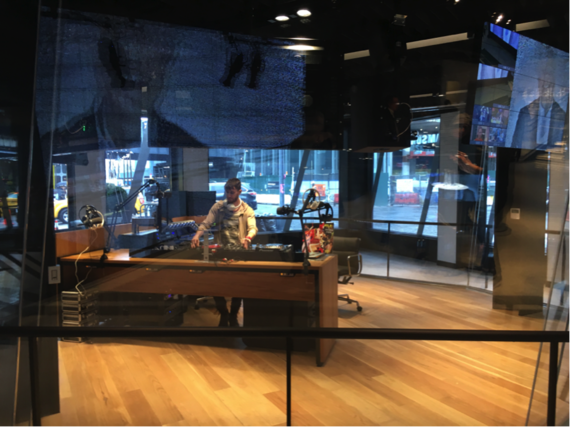 Luxury for the Masses: The store fit-out is extremely high quality. In some ways Samsung has "out-Appled" Apple. Instead of glass, there is a marble staircase. The tiling is more high-end bar or apartment complex than a standard store. The pitch in this flagship is similarly elevated. The space is intended to be a cultural as much as a commercial experience. And so famous and emerging artists are featured in and around the product displays and installations.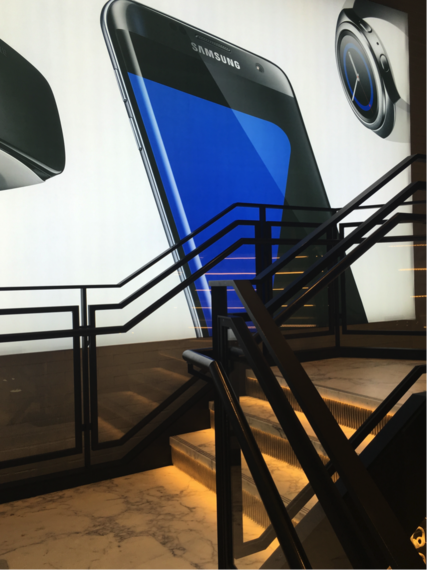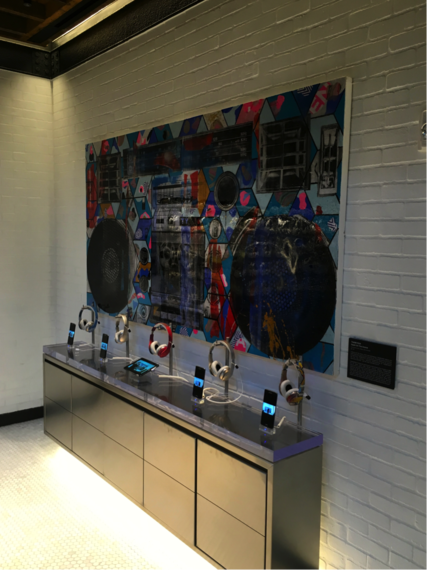 This is a dynamic time for retail. It is fascinating to see new models emerge, and new ways of telling brand stories come to life. In the midst of the retail revolution, Samsung 837 emerges as a brave example of how to do it right.
- Jon Bird, Global Managing Director of Labstore, Y&R's worldwide retail and shopper marketing network. Email: jon.bird@yrlabstore.com. Twitter: @thetweetailer.
Popular in the Community