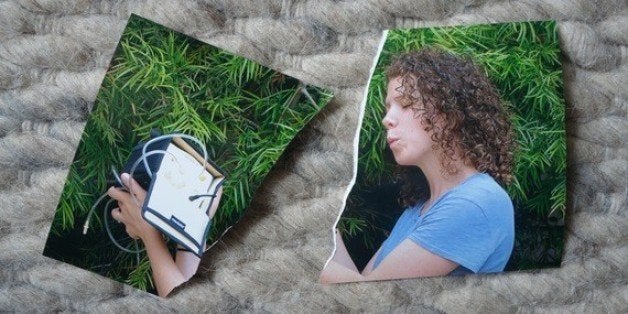 Remember when everything was new? Fumbling around in the dark just trying to understand our bodies? And now look at us, 10 months later, a couple of naturals. I could strap you on with my eyes closed!
The beginning was so exciting. I remember the giddiness of hightailing it out to dinner, the drunken pumping and dumping sessions (I'm blushing just thinking about them) and that freezer stash of breast milk that I would run my fingers over in the wee hours of the night. So much heavy petting!
Oh Breast Pump! We used to Netflix and chill all night long. That was the summer we watched every West Wing, half-naked, curled up on the couch together.
We've been through so much. Remember that time I only brought one valve to work and had to stay in the pump room for a half hour and almost missed the meeting? Ho ho ho ho ho! That was a close one, eh?
Or that time we had a quickie in the car? I can almost still feel the seatbelt pressed against the breast shields while we listened to K-Day slow jams on the 405. Remember how we did it under a Hooter Hider so as not to expose ourselves to the truckers. S-E-X-Y!
Please know that our relationship was more than physical to me. We had a connection -- even if it was made of plastic. You came into my life when my boobs needed you most.
But today things are different. I'm sorry, Breast Pump, this is probably hard to hear, but I guess I'm just feeling... freer, you know? Suddenly the world has all these possibilities! I've been flirting with buying a non-maternity bra! I even had a fling with an artsy turtleneck from the back of my closet!
I wish I could say I feel bad about all this, but the truth is these indiscretions are signaling a deeper problem in our relationship, Breast Pump. I'm just not that into you anymore.
I've heard that in a breakup, the one who does the breaking up usually feels a little relieved. I do feel lighter. A 9.3-lb weight has been lifted off my shoulders.
And, sure, we might hook up again one night before it's all over. A little of the oleeeeoheeeeoheeeeoheeeoheeeee-eeee-eeeee-eeeoheeoheeoh, for old times' sake.
But today, today, I am leaving you. I'm walking out that door a free woman and I'm leaving behind the backpack, the charger, the bottles, the connectors, the membranes, the cooler, and the microwave steamer bags, too. No one needs that kind of baggage.
Before I go, I want you to know that I'll always look back on our time together fondly. I want you to know that one day you are going to make some woman very, very happy. I want you to know that you were loved.
We'll always have the Bartlet White House.