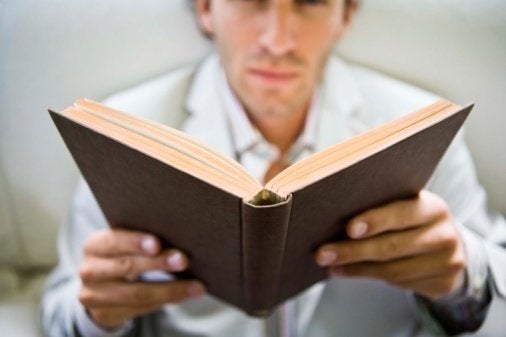 It's National Poetry Month, an event the Academy of American Poets began sponsoring in 1996 to help call more attention to poetry in America. As has become tradition, the Academy encourages you to spend each day in April with a new poem, which you can sign up to receive, daily, in your inbox from poets.org. This year, the website kicked off the month with "A Story" by Phillip Levine. You follow Levine as he creates the story of a house, which grows to hold a family with a quirky and intensely spiritual father. Take a look. Levine draws you in before reminding of what's beyond what you've created, which could be nothing, or could be the very real world:
Yet all we see are houses, rows and rows
of houses as far as sight, and where sight vanishes
into nothing, into the new world no one has seen,
there has to be more than dust, wind-borne particles
of burning earth, the earth we lost, and nothing else.
The Academy is also getting more high tech this year with Poem Flow, an iphone app that delivers a daily poem to your phone. It describes itself as "a veritable box of light with words and thought in fluid motion" (but you should forgive it for that). It's a great little app. You get a poem each weekday that's beautifully set and easy to read, and the selections are top notch and even a little playful. Thanks to Poemflow, the first thing I read this April was "April is the cruelest month" from T.S. Eliot's "The Wasteland." Seeing as how I was crammed inside a metro train and hadn't had my morning coffee, I had to agree.
One interesting feature of the app: if you turn your iphone sideways the poem begins to "flow," with words appearing and disappearing on your screen (it's actually a movie). I'm sure that some people will like this feature--it helps emphasize a poem's rhythms--but it just made me impatient. It was the first time in my life I've wanted more T.S. Eliot faster!
You can download a free trail of Poemflow before deciding if you want to buy it (then it's just three bucks for a year's subscription--and some of the proceeds go to supporting the art). Why not infuse a little culture into your commute before tapping back on Rock Band?
In another effort to make National Poetry Month more high tech, the Academy has launched an interactive google map that highlights places immortalized in great American poems. For example, the map links to this video reading of Walt Whitman's "Crossing Brooklyn Ferry." You're encouraged to submit your own--you could find poetry in your home town and mark it on the map.
If high tech isn't for you, don't forget that April 29th is "Poem in Your Pocket Day," an annual event that encourages you to spread the gospel of words. Pocket-sized poems are available here.
And for you nonconformists, why not take some time this month to learn a poem by heart, or (gasp!) write one of your own. It doesn't have to be so daunting--try using one of these short poems as a model. By the 29th, you might be carrying one of your own poems in your pocket.

Related