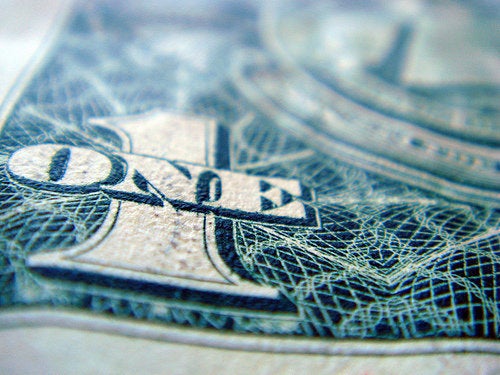 The current market for the renewable energy sector in the United States and around the world is a mix of challenge and opportunity. However, the long-term future of clean energy is bright.
According to our recent report, "Who's Winning the Clean Energy Race? 2011 Edition," last year saw record private investments globally. And the United States received more investments for clean energy than any other nation. These investments resulted in record deployment levels -- 83.5 gig watts of clean generating capacity overall, including an unprecedented 30 gig watts of solar.
But like other emerging high-technology industries before it, the clean-energy sector is going through a period of profound transition. The industry faces powerful financial and policy cross currents.
The most important long-term dynamic in this sector is falling prices. Both wind and solar have experienced sustained and dramatic price declines. Solar module prices dropped 50 percent in 2011. Wind prices were down 10 percent. Lithium-ion batteries used in electric vehicles are down 30 percent over the past three years and fell 14 percent just last year.
These price declines are good news for consumers and help explain last year's record deployments. Yet falling prices are putting manufacturers through a period of turmoil in the United States and elsewhere. Many are hard-pressed to make a profit and scrambling to remain viable. A number will fail, just as the more than 100 automakers in the early 20th century were whittled down to only a few American auto producers.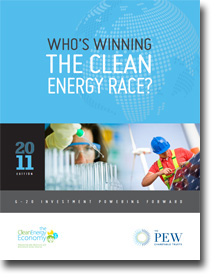 This turmoil facing clean energy manufacturers is exacerbated by policy uncertainty in the most established and mature markets. Financial incentives in Europe are being curtailed in the push for budget austerity. In the United States, a variety of initiatives, passed as part of the stimulus package, expired at the end of 2011, and the production tax credit that has guided investors in wind projects is set to conclude at the end of this year.
But these challenges will pass, and clean energy will continue its inexorable march forward -- pushing innovation into an energy sector that has not seen much in the way of new technologies for more than 100 years. Renewable power will soon be cost-competitive. Indeed, a range of financial and technical experts expect solar and wind to compete favorably without subsidies of any kind within this decade and perhaps in the next five years.
Similarly, U.S. policy uncertainty will not deter other markets from flourishing. China, India, Brazil, and other emerging economies have strong and consistent clean energy policies to encourage private investment in and deployment of clean energy. These are the markets where most of the 2 billion people without modern energy services live and where demand growth will be greatest in the next 20 to 30 years. Clean energy offers African countries, for example, the opportunity to provide electricity to households and communities without transmission wires, just as cell phones allowed that continent to leapfrog landline phones. Residential solar already is the cheapest energy option in many parts of the world.
For American policymakers, the question is not whether clean energy will be part of the world's energy future. It is and will be. The question is whether the United States will capitalize on its advantages in clean energy innovation and position itself to use, produce, and sell them to consumers looking for safe, clean, affordable energy options in the future. The hearing this week on the proposed Clean Energy Standard (CES) is an important step. Although the legislation is unlikely to move to the Senate floor for debate, a CES is the type of long-term policy needed in this country.
We have a choice. Continue our current complacency and watch others seize the economic and national security benefits of clean energy, such as job growth and competitiveness. Or renew the production tax credit, pass a clean energy standard, and support innovators, entrepreneurs, and industry in developing the world's most advanced, cost-competitive clean energy technologies for Americans to use and export around the world.

---
REAL LIFE. REAL NEWS. REAL VOICES.
Help us tell more of the stories that matter from voices that too often remain unheard.