NYC Council Elections, Bronx CD #18, Part 4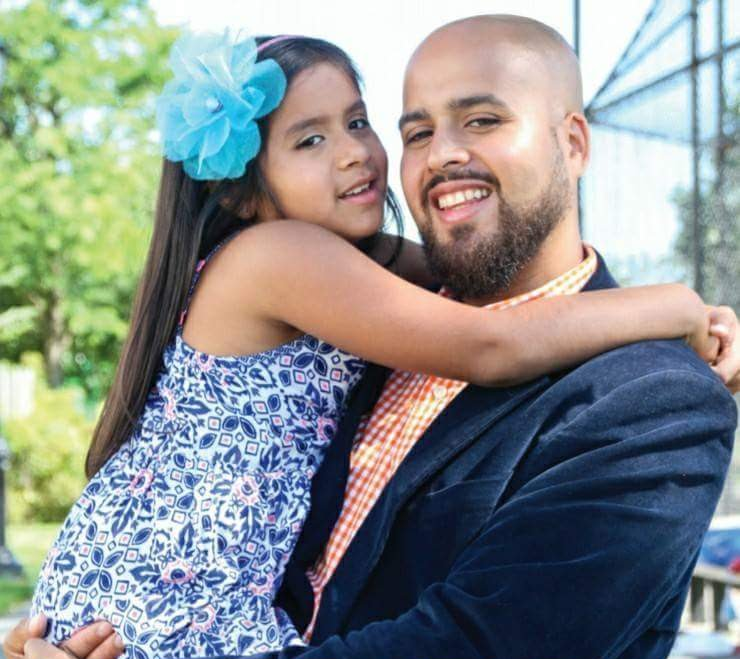 I would be remiss as a journalist were I not to include the candidate whom everyone in The Bronx's Council District #18 has been talking about in today's NYC Council primary race: Michael Beltzer. I am sorry that family obligations prevented me from completing this Part 4 of my series of articles on the candidates in this race until the morning of the election, as opposed to last week when I had planned to release it.
Beltzer is the third millennial in the race who is fighting the establishment's pick and who by far is the furthest removed from them. A Long Islander, he has made the Soundview section of The Bronx his home for the past decade. There, he raises his daughter, Isabella Rose, who attends public school, which is one of many reasons why Beltzer is such a strong advocate of public education.
In this way, Beltzer stands out from his opponents in that he supports free public education, including free public higher education such as through the CUNY and SUNY systems. According to a post on his Facebook page, he has been fighting to make the CUNY system free for NYC residents since 2013. Beltzer expanded on some of his educational ideas:
I'd like to try a pilot program that would use public schools, whose buildings are empty after 3pm. In a partnership with CUNY, we could offer certain college classes in these buildings after school hours. It's a proof of concept. People would take the courses for college credit, as they would be made more accessible. Getting a higher education is a matter of accessibility for many folks. We need to remove the barriers, the financial barriers, the physical barriers. People could also volunteer to teach classes for experience.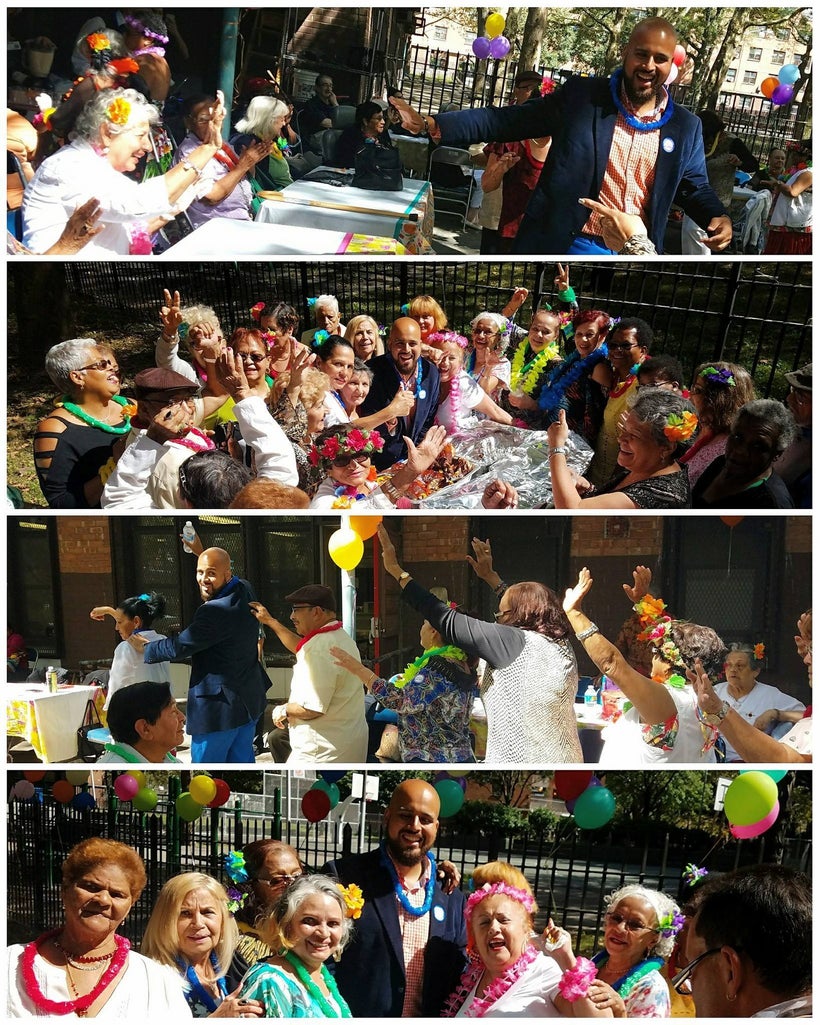 Being the quintessential millennial, Beltzer has immersed himself in his community, which also makes him stand out from the other candidates seeking outgoing NYC Councilmember Annabel Palma's seat. He described some of his community involvement over the years:
I have been a member of the local community board, Friends of Soundview Park, and the 43rd Precinct Community Council. I have passion and drive. I was highly involved in the community board's community-based planning effort and initiated four large community visioning sessions where people learned the basics of planning, land use, and zoning while sharing what they'd like to see, stay, change, and grow in the community.
We had over a thousand residents come out, and it was a good start to informing people about possibilities they didn't know existed. A draft report hasn't been released because I'm running for office and community boards are political beasts. So everything from that is on hold right now. I'd like to take efforts like this and expand them, incorporate more community-based planning/decision making as councilmember for our district.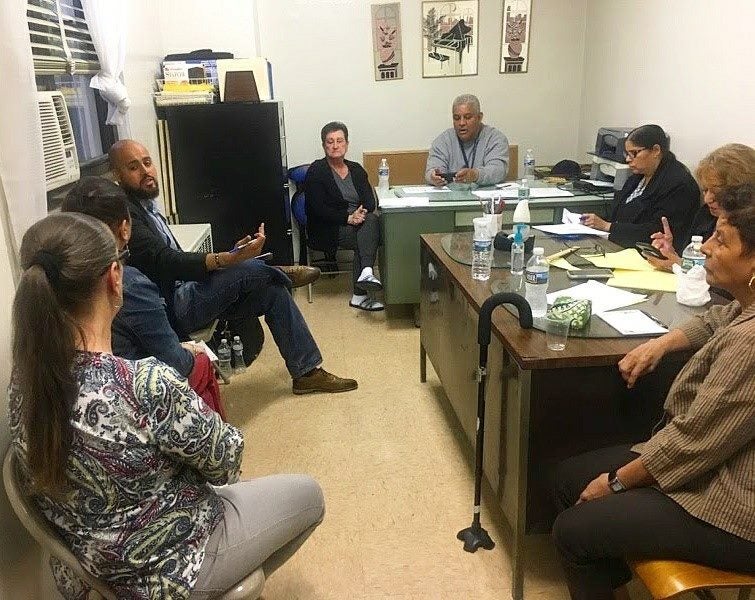 Listening to Beltzer was both mesmerizing and inspiring. Unlike the two apparent front-runners in the race, Beltzer doesn't believe crime is the number one issue in the district. Rather, it's the lack of political and civic engagement—an issue Amanda Farias also raised.
Many things don't get addressed because people don't know how to go about it, so they just complain and remove themselves (perhaps this is by design by elected officials). There is no avenue for people to express themselves, in political clubs or other organizations. Tenant associations don't meet regularly, people don't know about organizations or meetings. It's frustrating for people who want to become involved. Political energy gets sucked up by community boards and the local precinct council. There's also little to no participation from elected officials; e.g., only one elected and none of the other candidates showed up to any of the four community visioning sessions, despite everyone in the district receiving notifications by mail.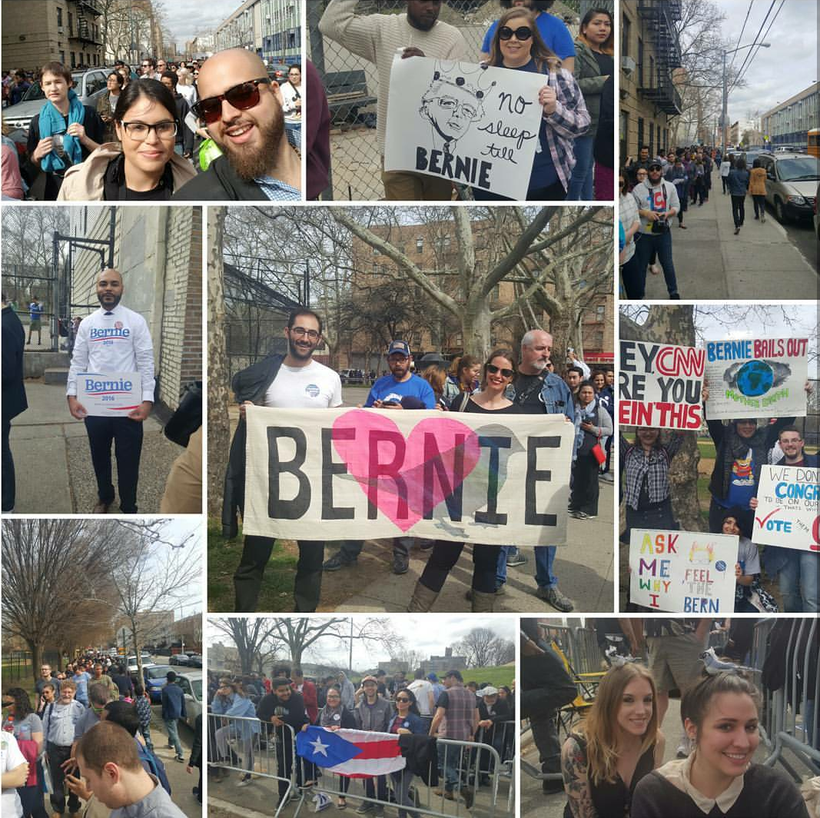 Also like Farias, Beltzer was a strong supporter of Bernie Sanders's presidential bid last year. In fact, he opened Bernie's two campaign offices in The Bronx. Beltzer called Sanders an inspiration, recalling how he came out of college uninterested in politics, seeing it as two sides of the same coin. But then he happened across some of Bernie's speeches on the Senate floor. Beltzer recalls thinking to himself, "Wow, this guy really gets it." At the time, Beltzer was working for John Liu's reelection campaign for NYC Comptroller. Most importantly for Beltzer was that Sanders has always pushed the envelope of people first politics. So when his campaign came to The Bronx, of course Beltzer was both excited and happy to help out.
Using Beltzer's social media streams, as I have done with Farias' and Elvin Garcia's, it's easy to see how grassroots of a candidate he is. Unlike Garcia, there are no political heavyweights backing Beltzer's campaign, no photo ops with elected officials and political operatives. Instead, his streams are filled with useful information, community-related tidbits, and pictures of his community and its members and leaders, such as the Rev. Carmen Hernandez, who is supporting Beltzer because she says, "He is a man of integrity, and a true friend of the community."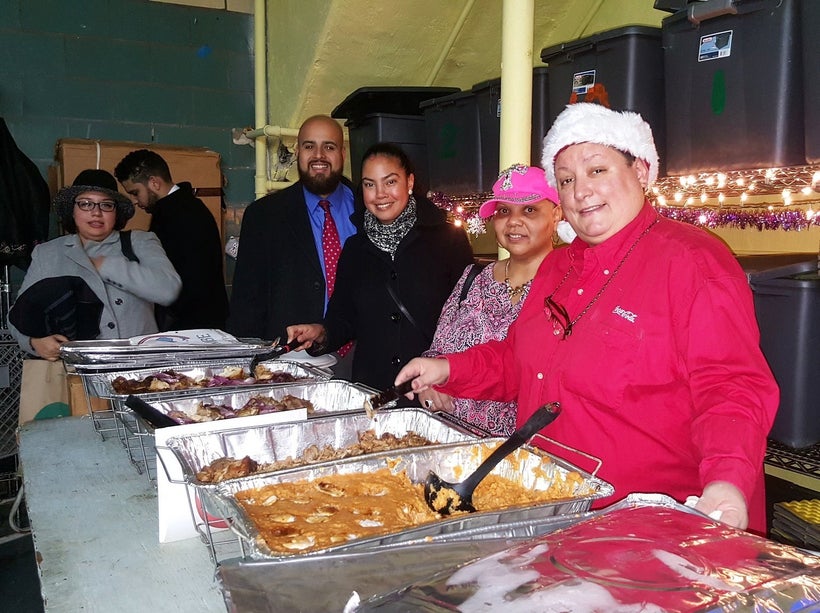 Hernandez, an LGBTQ, tenants, and disability rights advocate and activist, is an out lesbian and vocal member of The Bronx's LGBTQ community. She will be getting the vote out for him today. It was a bit of a surprise that she was supporting Beltzer over the openly gay political candidate, Garcia:
Just because you're gay or lesbian is not enough for me to support you. We have our very own selling out their own community. I maybe would've supported Elvin, but Elvin never bothered to meet with me. I support people with track records although I do give people a chance to prove themselves. The first time I saw Elvin he couldn't even look me in the eye. He told me to drop Beltzer for him, and I said no. I love Beltzer and I told Elvin it's too late, you should've met with me, which he never did. Michael not only met with me but supported my community's efforts for over two years. And that is what matters to me. It shows me the kind of person Beltzer is and who Elvin is. There is a saying when you care for the little stuff imagine what he can do for more people, and that is what the community needs.
Under his leadership as a councilmember in The Bronx, Beltzer sees his district as healthier, more informed, and more engaged five years down the road. He's proud that he helped get a number of women, especially women of color, as well as minorities, elected to the Bronx Democratic county committee last year, which is already working toward increasing community engagement. Beltzer will continue working on projects that bring people together. "People need to have hope, to feel hope," he proclaimed. He continued, "We need to do things for the community. I'm willing to work with anyone serving the community. I want the community to see that they can make it, they can do it."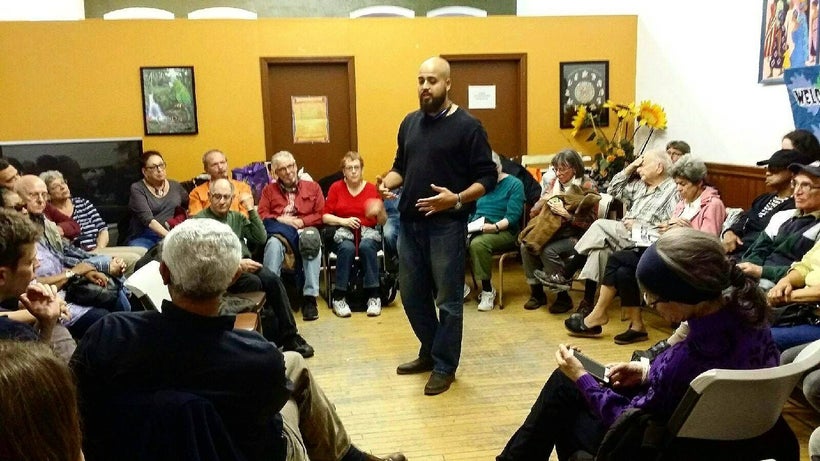 Apparently the community feels similarly. In a recent Ringside Politx poll, Beltzer bested the field with 32% of the vote.
"I strongly believe he will be a great LGBTQ  ally when he is in office, and a leader for us all. He is doing it now so imagine when he is put in that seat. I know he will make sure we are all counted," Hernandez mused.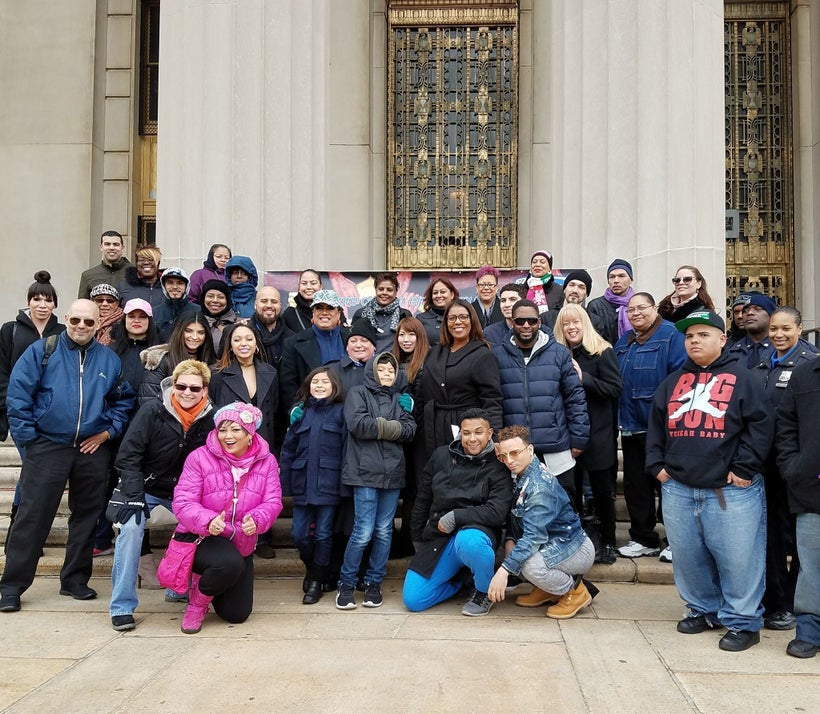 Michael Beltzer is running for a seat on New York City's Council in District 18, in The Bronx. Out of a total of seven candidates, three others have a real shot at winning: NYS Senator Rev. Ruben Diaz Sr, a political heavyweight with decades of political clout, Elvin Garcia, a political insider currently working as an aide to NYC Mayor Bill de Blasio, and lifelong Bronxite Amanda Farias, a grassroots organizer who has spent her life serving her community.
REAL LIFE. REAL NEWS. REAL VOICES.
Help us tell more of the stories that matter from voices that too often remain unheard.
This post was published on the now-closed HuffPost Contributor platform. Contributors control their own work and posted freely to our site. If you need to flag this entry as abusive,
send us an email
.