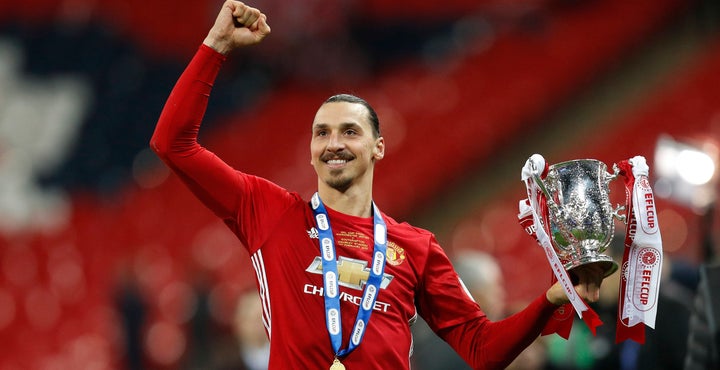 What a week it's been for Mourinho's Men! Manchester United took a break from Premier League action to fight in the three cup competitions they are competing for. Following the impressive 3:0 home victory against St Etienne in the Round of 32 first-leg, United were in a good mood for the FA Cup meeting away to Blackburn on 19 February as their Cup defence continues.
United and Blackburn Rovers have a long history in both League and Cup meetings but it is United with the better record. Going to Ewood Park is always a challenge and Blackburn did not make it easy for Mourinho's men. Rovers opened the scoring but Marcus Rashford, who started in the no. 9 role ahead of Zlatan Ibrahimovic equalised only seven minutes later. With the score at 1:1 through halftime, the boss decided to make some changes and replaced Anthony Martial and Jesse Lingard with Ibrahimovic and Paul Pogba in the 62nd minute, which turned out to be exactly what was needed. The Frenchman combined with the Swede to find the winner in the 72nd minute which was enough to see out the match and continue the FA Cup title defence. That evening, the drawing for the next round of action took place and United were drawn against Chelsea at Stamford Bridge, making for a tricky obstacle in retaining the title. That match will take place on 13 March.
Manchester United then travelled to France for the Round of 32 second-leg against Les Verts at The Cauldron with a 3:0 aggregate lead. Mourinho took nothing for granted, however, and gave Zlatan, Pogba, Mkhitaryan, Mata and Carrick starts. Ander Herrera was absent due to suspension. Mata and Mkhitaryan connected well to give the Armenian his second European goal for United and 5th of the season, but he was withdrawn in favour of Rashford shortly afterwards after picking up a hamstring injury during the scoring of the goal. United never looked troubled by the French side and cruised to the 4:0 aggregate victory. Bastian Schweinsteiger and Marcos Rojo made appearances in the second half replacing Carrick and Mata, respectively. The Reds have been drawn against FC Rostov in the Round of 16 and are playing the first leg in Russia on 09 March and at home on 16 March.
United then flew back to Manchester for the EFL Cup final at Wembley against Southampton. Mourinho previously lifted this trophy three times with Chelsea and was looking to add a forth winner's medal to his collection with the Famous Man United against the Saints. United, having already lifted the FA Cup and Community Shield trophies in 2016 were hungry for another following a week of successes.
The match started off perfectly for United, who were hosts at the national stadium, as Zlatan opened the scoring and Jesse Lingard added a second to make it 2:0. Southampton pulled one back just before halftime with a fabulous effort from Gabbiadini. After the break, Carrick came on to replace Juan Mata to give the Reds more balance and control in midfield and gain more possession, but the Italian added his second and the Saints equalised in the 48th minute. Lingard was replaced by Rashford and the youngster made an instant impact with his pace and control, but Southampton were a fresh side and United was coming off two other cup matches. After some tense moments at both ends, Zlatan headed in his second and United's third which was enough to earn Mourinho and his boys the victory and the chance to lift the trophy before the tens of thousands on Manchester United fans.
Jose Mourinho has become the first Manchester United manager to win a major trophy in his first season in the club's history and with United still chasing the FA Cup, Europa League and some would say even the Premier League, there is plenty of opportunity for more silverware this season.
In other news, after much speculation that he would make a move to China before their transfer window closes on 28 February, Wayne Rooney announced "Despite the interest which has been shown from other clubs, for which I'm grateful, I want to end recent speculation and say that I am staying at Manchester United". He continued, "It's an exciting time at the club and I want to remain a part of it." At 31, it's no surprise that his role is reduced a bit but the club captain and record goalscorer has so much more to offer the club and with his contract good for another two years, many will hope he stays at United until he retires.
United are next in acton at Old Trafford on 04 March for a Premier League match against Bournemouth. The boss has given the players a well-deserved two days off before preparing for Sunday's match as the Reds will look to extend their excellent form, having only lost once in 26 matches in all competitions. Check back next Monday for Bournemouth reaction and a look ahead to Europa League and FA Cup action again!