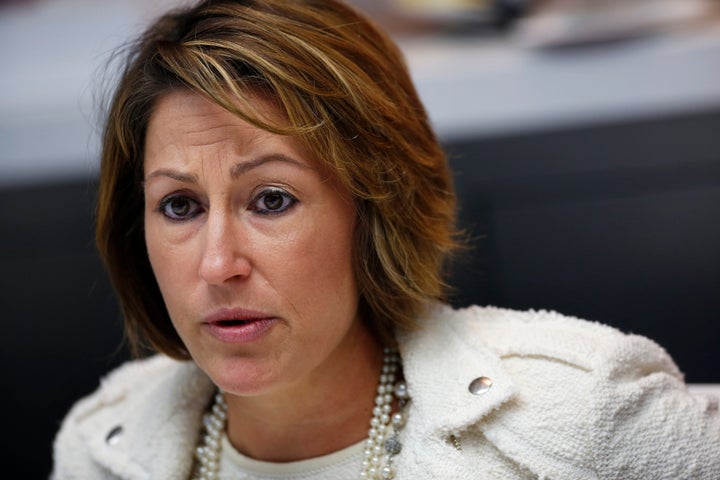 It was one year ago, August 25, 2015, when my one-year-old daughter Cecelia almost died of anaphylaxis. She had asked for a banana but we wanted her to eat more than just fruit. My wife served her a peanut butter substitute and jam on bread. We were cooking dinner for ourselves when we first saw the tell-tale red blotches and hives.
In thirty seconds, a rash of angry red hives had covered her body. She was uncomfortable but unaware of what was happening. There was a look of extreme fear in her eyes. Another minute passed and her airway began to close as her body fought the allergic reaction. I quickly laid my daughter down and plunged an EpiPen into her left thigh as my wife called 911. The symptoms continued to get worse as she struggled to breathe in my arms, before the epinephrine kicked in and she finally was able to open her throat enough to draw in air. Within ten minutes of the first signs of anaphylaxis, she was shaken but excited to see the emergency vehicles and the firemen who had come to save her.
A trip to the hospital confirmed that she had a near-fatal anaphylactic reaction. To what? We suspect it might have been sesame or sunflower ingredients in either the bread or the "safe" peanut butter substitute. We'll never know for sure what almost took our daughter's life.
This is the reality for the fifteen million people living with food allergies and their families. Cecelia has life threatening food allergies to milk, eggs, peanuts, tree nuts, shellfish, garlic, sesame, sunflower, coconut, and kiwi. She is two years old.
Mylan's EpiPen saved her life just one year ago. I will forever be grateful for the people who have developed the life-saving drug and accompanying technology that are the reason that my daughter is alive and well today.
The EpiPen's only legitimate U.S. competitor, Sanofi's Auvi-Q, was voluntarily recalled nationwide in October 2015 after dangerous issues of inaccurate dosage delivery arose that could include a failure to administer the life-saving epinephrine. Immediately, millions of families with life threatening allergies turned to Mylan to secure EpiPens.
The result was a de facto monopoly for Mylan. Since Mylan secured the rights to the EpiPen in 2007, they have steadily raised prices over 460 percent (from an average wholesale of $56.64 to $317.82). CEO Heather Bresch – daughter of U.S. Senator Joe Manchin of West Virginia – increased her own compensation by more than 670 percent from $2.5M to $18.9M during the same time.
With no other competitors in the United States, families are forced to pay extortionate rates for what amounts to $1.00 worth of epinephrine per EpiPen.
I cringe every time I go to pick up Cecelia's EpiPens at the pharmacy. To say this medicine is expensive is an understatement. Yet, we are lucky to have great insurance and have never had to think twice about paying whatever it costs to keep our daughter safe. This is our privilege.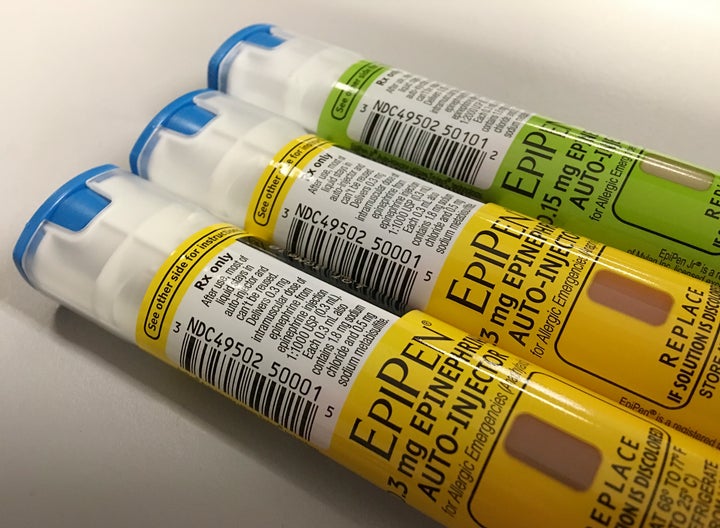 I cannot stop thinking about the families of other children with food allergies – who love their children just as much as we love Cecelia – who are forced to go without this life-saving drug. Putting aside Mylan's massive price hikes, there are families that go hungry and skip monthly bills just so they can provide safe food for their children with food allergies. These families cannot begin to consider paying for an EpiPen. Their children deserve to be just as safe as my children. They deserve to live healthy lives just as much as Heather Bresch's four children do.
Heather Bresch has cut corners before. She received her first job at Mylan when her father, a West Virginia state senator at the time, personally reached out to Mylan's then-CEO in 1992. In 2008, West Virginia University's president – a family friend and former business associate of Bresch – resigned in disgrace after granting the Mylan CEO an MBA, despite the fact that she had only achieved half of the required credits.
I know that the world is not fair. I understand that rich children with powerful politicians for parents will continue to be born on second base thinking that they hit a double. I hold no illusions that large pharmaceutical companies will shift their primary focus from profits to public good. While all of this is true, Mylan's reckless and selfish price hikes under CEO Heather Bresch have crossed a line that she cannot return from.
Heather Bresch has enriched herself and her fellow Mylan executives at the risk of hard-working American families who are already saddled with great economic and health concerns. They don't need or deserve a rich narcissist kicking them while they are down.
On behalf of these families and all families living with life-threatening allergies, I ask that Mylan CEO Heather Bresch immediately reduce the price of Mylan's EpiPen and then resign as CEO. While Bresch may not worry about my family or the millions of others like us in this country, I hope she will consider her own family and the example that she is setting for her children.