Several weeks ago, while I was in New York participating in events around the adoption of the new UN Sustainable Development Goals, I was approached by a young Syrian who is studying at a university near New York City. Knowing my background in global education, she implored me to find ways of ensuring that Syrian young people in refugee camps in Turkey and elsewhere can continue their education.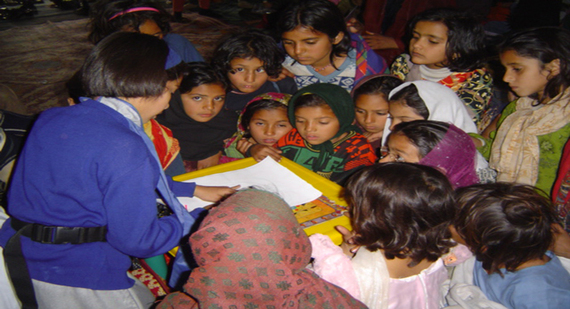 This week I received a message from a friend in Hama, Syria. He wrote: "Here in Hama there are plenty of schools and actually there are extra teachers since Hama is considered a safe place to be in. The problem is that families are not sending their kids to school....The other day at my hospital I had a long chat with a 10 year old kid who was accompanying his sick mother. I asked why he was here and not in school. He told me he is behind two years in his school study due to not being in school in the last years. 'Now no one else can come stay with my mother and I have to stay with her.' He should be back in school, but with his mother's chronic disease, imagine how this kid can be able to catch up with the other students. Some kids want to go, but can't go since there are no open schools and in my story it gets sadder since there are open schools but the kids can't go."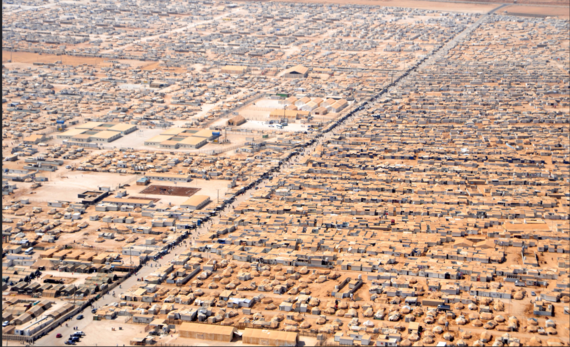 Already two years behind, this boy is facing a reality that the average time spent in a refugee camp is over 17 years. And the numbers are staggering: refugees worldwide now number 60 million, the highest in history. Denying these youth an education is in effect losing an entire generation to despair, under- or unemployment, hardship and perhaps violence out of desperation.
Welcoming these refugees displaced by conflict that we had a role in causing is both a moral obligation and in the long-term interests of the U.S. Further, we all have a role to play in ensuring that refugee children, whether internally displaced or living in a new setting outside of their country, receive a quality education.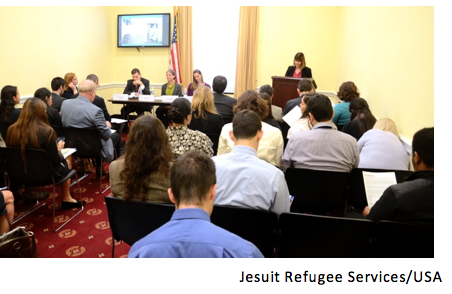 I applaud the International Basic Education Caucus of the House of Representatives for conducting a briefing recently to build awareness of this education crisis and start a conversation about what our government and country can do to support educational initiatives. Representatives from Save the Children, US Fund for UNICEF, Jesuit Refugee Service/USA, A World At School/GCE-US, and the Syrian American Council shared first-hand experiences with the education crisis faced by refugees from and in Syria and elsewhere, a crisis that will only get worse as conflict in the region continues.
In support of this effort, the Global Campaign for Education-US, representing 80 organizations across the US working for global education, has published a position statement calling on the US government to play a leadership role in addressing this issue. Education is consistently the most underfunded and under-prioritized sector in humanitarian response, despite its importance in development, economics and security.
The US can do better and must do more.
REAL LIFE. REAL NEWS. REAL VOICES.
Help us tell more of the stories that matter from voices that too often remain unheard.