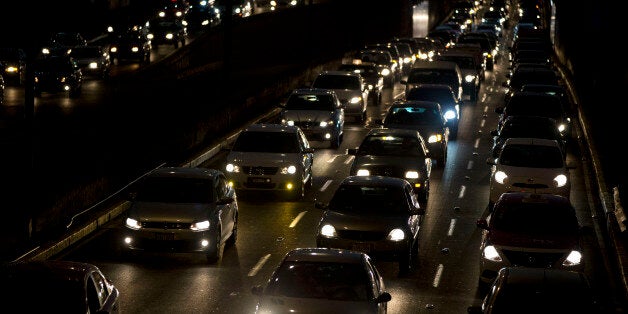 This week, the UN General Assembly will debate a new resolution on road safety. You may not be aware, but road traffic fatalities are the number one killer of 15-29 year olds today and take the lives of 1.24 million people globally. The economic cost is devastating, estimated at up to 5 percent of low- and middle-income countries' GDP. The issue requires much greater attention now than ever before.
A target to halve global road traffic fatalities and injuries in just five years was set by the UN General Assembly in 2015, as part of the new Sustainable Development Goals. It is a very ambitious objective, which will require concerted effort by all stakeholders. The target represents a growing global crisis, which with no action will become the seventh leading cause of death by 2030. And it will continue devastating the most vulnerable populations.
In the past 12 months, we have seen the formation of an 'FIA High Level Panel on Road Safety'. As members, we have taken our call for action from Vatican City to the World Economic Forum in Davos, garnering much-needed attention from leaders in business and government alike. There is a need for urgent action on many levels but especially to increase political will, partnerships and adequate resources for road safety.
Deaths and injuries from road traffic accidents are largely preventable. Road safety is no accident. The developed world has shown that through a combination of funding, legislation, and education, these horrifying figures can be reduced: in the EU, annual road fatalities nearly halved in the first decade of this millennium, from 54,900 in 2001 to 30,700 in 2011 -- and during a period in which the population of the European Union grew significantly in size. Hardly any other public policy has been more profitable when comparing its benefits to its costs. The achievements can be substantial when the political will from all stakeholders is in place.
In the developing world, the story is rather different: 91 percent of global road fatalities take place in low- and middle-income countries, where just over 50 percent of the world's vehicles are registered. Road safety has become a form of privilege, but it should be a human right. We have all the tools at hand to provide every person on this planet safer mobility.
One of the most critical elements in our toolbox is road safety governance. The UN -- under the purview of the UNECE -- has no less than 58 conventions and agreements in relation to inland transport, and 18 of them govern key road safety rules -- for example on traffic signs and signals, transport of dangerous goods, minimum vehicle standards, road infrastructure, etc. 32 percent of the countries have not acceded to any of them, which means that one billion people of the planet live in countries that have not integrated into the UN road safety regulatory architecture. More countries need to be encouraged to accede to and implement these conventions and prioritise road safety.
At the same time, the private sector and development banks also have an important role to play especially as key stakeholders in the issue. For example, vehicle manufacturers should be doing more to ensure the vehicles they sell meet minimum standards. Equally, when development banks finance major infrastructure projects, they should firmly stick to the necessary provisions to ensure that roads they build are safe, as well as part of a safe mobility system.
Political will and increased responsibility by stakeholders must be complemented by increased funding for road safety. In comparison to other global issues, including other leading causes of death which raise billions of dollars each year in donor support, road safety is falling far behind. In November, at the Second Global Ministerial Summit on Road Safety, attendees signed the Brasilia Declaration calling for an upscaling of global road safety funding to address this challenge. When faced with the facts -- that every 30 seconds someone dies in a road accident, while more than 50 million are seriously injured every year -- the need to join forces and increase commitment to address this global development crisis is hard to ignore.
But hearing the message is no longer enough. It is time for the global community to act to solve the problem.
The General Assembly resolution to be agreed this week includes reference to the need to establish -- for the first time -- a UN Fund for Road Safety. This would greatly support efforts to improve road safety standards in the developing world. Increased funding for road safety can unlock sustainable progress in making roads safer for all users in all countries, and in particular in developing countries where unsafe roads are today threatening to undermine poverty reduction achievements.
This opportunity is not an endpoint, but a starting point. Together we have the power to affect real change, to save human lives while reducing the striking and incalculable cost to the global economy that stems from road traffic crashes.
By supporting the creation of the UN l Fund for Road Safety, you are supporting our planet and investing in the equal right to safe roads and prosperous futures for all. The road out of poverty can only be a safe road--and a road that can be shared by all. We are fully committed to strive towards this objective throughout 2016 and beyond.
Calling all HuffPost superfans!
Sign up for membership to become a founding member and help shape HuffPost's next chapter