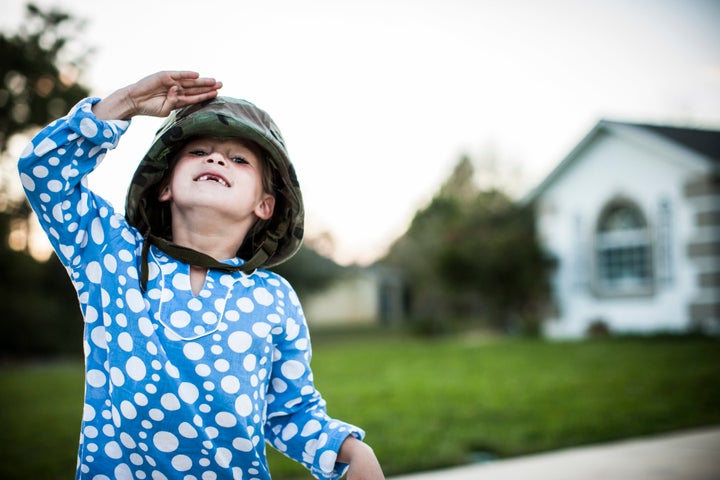 Today, one of us is CEO of a major restaurant company and the other an Army veteran, lawyer and front woman for a rock band. We were once colleagues and now friends. Combined, we attended 12 different schools in five countries and moved 15 times while we were growing up. We have no geographic hometown. Rather "home" is the many people we know, love and trust from our shared journey. Those folks may be Democrats, Republicans, Independents, highly religious or not at all. Some own guns and others abhor them. Our village includes black, white, brown, gay, straight and is multi-generational, drawn from all over the world. We are only two of the millions of proud "military brats" whose parents served in the United States Armed Forces, taught in United States Department of Defense schools or were civilians working to support troops at home or abroad.
Some two million children are being raised in the military today. An estimated 15 million adults grew up as brats, making us one of the largest subcultures in the United States. As kids, we were bound by our parents' mission and often lived as a minority in countries that needed us but did not always want us. We lived together, dated freely across racial lines, attended the same churches and schools, and shopped at the same grocery and clothing stores. We walked freely in our communities without suspicion born from being a different race because we were all members of one tribe.
During a time when many Americans are shouting at and are suspicious of, hating and harming each other, we are thankful for the gift we were given of living with, knowing and loving our fellow brats. Though not perfect, the military is arguably the most racially integrated culture in our nation.
America needs us brats to step up and be leaders. In an era of divisiveness, we uniquely know the value of community and identity rooted more in shared mission than race, geography, religion, political outlook or socio-economic status. We value the pluralism our parents worked, fought and, in some cases, died for.
We can no longer afford the luxury of standing back. As brats, we can and should work to do our part to help America fully realize Dr. Martin Luther King's dream of racial harmony in America, a dream for every American.
What will we do to step up? What can we do together?
1. Be role models. Never tolerate racist, sexist, homophobic jokes or comments or those directed to those with disabilities or any religious group. Inaction is action.
2. Be good citizens. Vote in every election and speak up against all prejudice, bigotry and incivility.
3. Be the change. Support programs like AmeriCorps that provide meaningful opportunities for today's youth to engage in community service and work together.
As adult brats, we have a unique basis for understanding shared mission and the lifelong power of bringing together diverse youth. Let's seek each other out, band together, engage our neighbors and support the next generation as they seek to realize our E pluribus unum ideal.
Paula Boggs is the founder of Boggs Media, LLC, philanthropist, fundraiser, public speaker, lawyer and musician who served seven years as a regular officer in the United States Army.
Denny Marie Post is CEO of Red Robin Gourmet Burgers and Brews. She has more than 30 years of leadership experience in consumer-driven marketing, product innovation and team building.
Popular in the Community