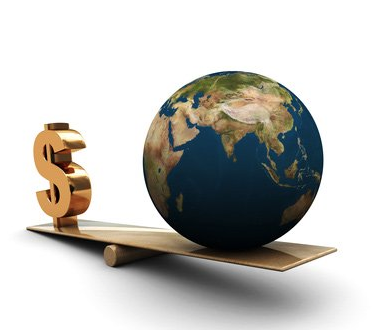 It's time foundations stepped up their game when it comes to climate.
That's the message from two foundations that have invested big in climate: Larry Kramer and Carol Larson of the Hewlett and Packard Foundations. They delivered their message in The Chronicle of Philanthropy (read the op-ed here) in what amounts to a philanthropic call to arms when it comes to fighting climate change. Put simply, their message is that the challenge we face is too great for philanthropy to be sitting on the sidelines.
So what exactly is their point? Well, it's the fact that less than 2 percent of all philanthropic dollars are being spent in the fight against climate change. That's right, 2 percent. That's an appallingly low investment in the greatest battle of our time.
Of course, how philanthropy spends its money matters too (as David Roberts explains so well here). It's not just about big checks; it's about small details. That's a big reason I'm bullish on the use of innovative tools like program-related investments to unlock clean-energy access markets for the poor in emerging economies. Because if we get the details right, if we ourselves become more innovative, we can use this increased investment to help accelerate a disruptive, distributed clean-energy future that can radically alter our present course.
But the foundation community is simply not investing enough. Not even close. That's why Hewlett and Packard are stepping up and asking others to join them to stave off runaway climate change before it's too late.
They made their call now because methane bombs are exploding in parts of Siberia known as "the end of the world." Because California is in an epic drought that threatens the very foundation of our water supply. Because climate change refugees are no longer a theoretical future construct but real people looking for new homes, now. Because it's the right thing to do.
Now, I'm about as cynical a climate advocate as there is. So I'm not a big fan of scare mongering, because I honestly just tune it out. But it's important to be grounded in reality, one in which we are playing chicken with a future laden with destruction, disease, and displacement. That's the freight train headed our way.
But that need not be our future. The truth is that we have more than a fighting chance. In fact, I think the clean-energy revolution is inevitable. Nowhere will you find as resounding a case as BNEF founder Michael Liebreich's recent tour-de-force rundown of clean-energy trends. As his data-driven analysis clearly shows, we are now in a time of disruption, a time when dinosaurs will die, innovators will flourish and the only certainty is dramatic change -- a change that will not be linear, mind you.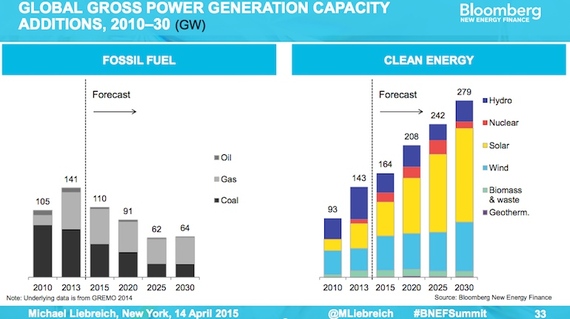 So for me it's not if but when. But there's the rub. We are in the waning minutes of the fourth quarter. We're still in the game, we're putting points on the board, we're coming back, but we don't have a lot of time. That's why we need to dramatically accelerate that transition. We simply can't wait for market trends alone to deliver us from our fate, let alone expect that.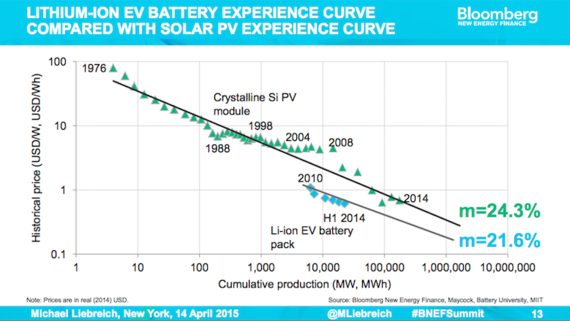 That's why we need bold visionaries willing to take this bull by the horns, people and institutions willing to invest in our future and fight the forces that seek to keep us mired in the past. We need those whose values are rooted in "tolerance for risk, and a willingness to make big bets on problems worth solving," as Larry Kramer and Carol Larson so aptly put it. We need philanthropy to step up.
If ever there were a problem worth solving, it's this one. If ever there were a time worth solving it, that time is now. The Hewlett and Packard Foundations are in. They're ready to act on climate. Are you?
Calling all HuffPost superfans!
Sign up for membership to become a founding member and help shape HuffPost's next chapter