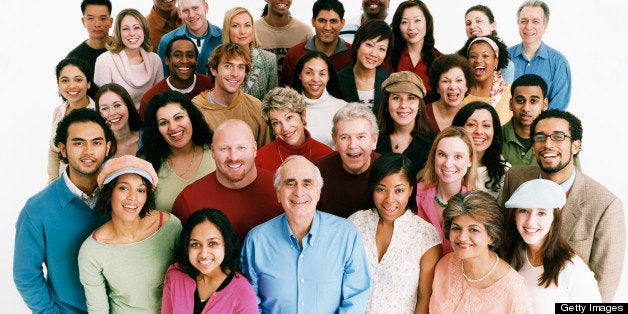 Leaders are called upon to build new bridges, promote the common good, and uplift others. Restorative justice can serve as an indispensable tool for achieving these goals. Restorative justice focuses on the interrelatedness of the human experience and offers an alternative framework for resolving conflict and the resulting harm. It seeks to address the question of how to "make things right."
"Making things right" may focus on addressing a workplace conflict, resolving a family dispute, or overcoming a challenge in the community. For example in the criminal context, the process of "making things right" includes: identifying the harm suffered by the victim, holding the offender accountable for the harm, and restoring interpersonal relationships within the community. It offers all key stakeholders an opportunity to repair the harm suffered as a result of the criminal offense and creates a social contract to build a harmonious community and strengthen the social fabric of the community. This restorative process may occur in a victim impact panel, sentencing circle, or community conference.
Restorative justice draws upon principles of community-building, reconciliation, and peacemaking. Through the practical implementation of restorative practices, key stakeholders are drawn together to resolve a conflict collectively and address the future impact of the conflict. In my latest book, The Leader's Journey: A Guide to Discovering the Leader Within, I share how leaders can leverage restorative practices as a key tool for facilitating dialogues, managing conflicts, and strengthening communities. As you explore new strategies for community-building, these quotes will provide inspiration for your leadership journey:
1)I have a dream that we won't have to talk about 'restorative justice' because it will be understood that true justice is about restoration, and about transformation. I have a dream. Dr. Howard Zehr
2)In a real sense all life is inter-related. All men are caught in an inescapable network of mutuality, tied in a single garment of destiny. Whatever affects one directly, affects all indirectly. I can never be what I ought to be until you are what you ought to be, and you can never be what you ought to be until I am what I ought to be... This is the inter-related structure of reality. Rev. Dr. Martin Luther King, Jr.
3)An eye for an eye will make the whole world blind. Mohandas Gandhi
4)It is in the shelter of each other that the people live. Irish proverb
5)Through non-violence, courage displaces fear; love transforms hate. Acceptance dissipates prejudice; hope ends despair. Peace dominates war; faith reconciles doubt. Mutual regard cancels enmity. Justice for all overthrows injustice. The redemptive community supersedes systems of gross social immorality. Rev. Dr. James Lawson, Jr.
6)We can say 'Peace on Earth.' We can sing about it, preach about it or pray about it, but if we have not internalized the mythology to make it happen inside is, then it will not be. Betty Shabazz
7)Violence is unnecessary and costly. Peace is the only way. President Julius K. Nyerere
8)People respond in accordance to how you relate to them. If you approach them on the basis of violence, that's how they will react. But if you say, we want peace, we want stability, we can then do a lot of things that will contribute towards the progress of our society. President Nelson Mandela
9)When people collectively come together and strategize and plan, working together and acting together, they create a power that they can effectively use in their situation to effect change. Rev. Dr. James Lawson, Jr.
Each of these quotes draw upon the essence of a "village approach" where community members work together to create a vision for a more just world. This will require collective action therefore I conclude with the challenge of "harambee." 10) Harambee: Let's pull together (Swahili)

Popular in the Community