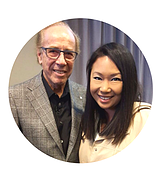 Isadore "Issy" Sharp was in the MaRS house this week, and boy, did he deliver.

Very successful business men and women don't always equal out to be great speakers. Anyone in the working world can attest to that. But this guy had me learning, laughing and already drumming up new ideas for my business. That's exactly what I want out of high profile speakers.

Sharp was the very first guest for the Lived It lecture at MaRS Discovery District's entrepreneurship 101 program in Toronto, Ontario, Canada.

He's the founder of the Four Seasons Hotels and Resorts giant. It all started with one motor hotel in Toronto during the 1960's to what is now nearly 100 properties in over 39 countries.

Listed as one of the top places to work for 18 years and counting, students were all ears to soak up what he had to say about reaching so many parts of the globe while keeping the company's reputation surpassing his competitors.

Here are some of my favourite quotes and messages from the event.

1. Sharp's Golden Rule: It all lies within your own hands.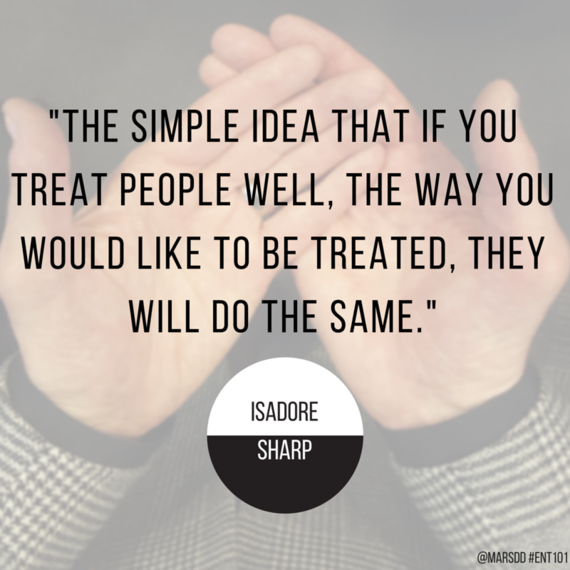 Photo and design by Jessica Young.


2. This one comes in the form of one of my tweets. Love the live Twitter feed MaRs has going on.
3.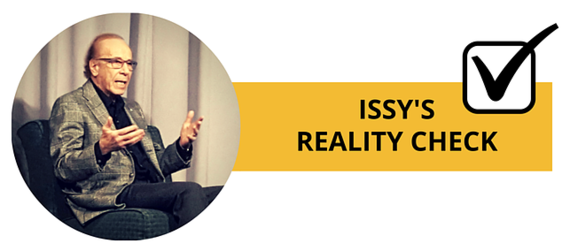 It was a great question from an audience member about friendships and success. Are your colleagues your friends? BEING friendly doesn't neccesarily equate to being in a friendship. And at the end of the day, no matter who is in front you, it's about being fair and honest.
Higher thread count? That's nice. Fancier marble and entranceway? Cool. The styles will always be changing but Sharp says the key to being a trusted company lies soley on service.

"Quality of service is our competitive advantage." said Sharp.

I remember a time when I was having a horrible day and an employee at a music store went out her way to help me find the CD I was looking for.

If you care to know, I was on the hunt for the the Felicity TV soundtrack okay. I loved that show.

She searched high and low and even called around to see which store nearby would have it. She apologized for not being able to satisfy my request right then and there. It was impressive. Later on I wrote her a thank you card and she actually wrote me back, leaving her number if I ever needed anything else. Whoa. Talk about service.

That one act has kept me loyal, even though the prices were a touch higher than other stores. I was willing to shell out my hard earned bucks because I FELT exceptional and not just a number.
This is my favourite of all his quotes. It's someting so many people fail to do whether they are an entrepreneur or not.

Admitting you are wrong. Confessing to the fact that hey, maybe you don't know the answer.

Vulnerability may seem like a kick towards defeat but it's a sign of strength. It will give you respect from your peers. It is the most powerful self actualization you can make and it will take you so much further than staying silent and trying to scurry around not answering or delivering to your clients.
Calling all HuffPost superfans!
Sign up for membership to become a founding member and help shape HuffPost's next chapter